Everyone loves a good meal, but sometimes a quick bowl of spaghetti Bolognese or a toast just isn't good enough. Every so often it's worth splashing out on some really good quality food which has been cooked by people who actually know what they're doing. The Diners Club, which is made up of a group of international industry experts, has put together a list of 'the World's 50 best Restaurants'. To qualify as a top-notch restaurant, these culinary havens must excel in areas such as ingredient quality, presentation and service. So, grab your forks and napkins. Because we're about to embark on a gastronomic journey that's simply unforgettable!
10 – The Ledbury, London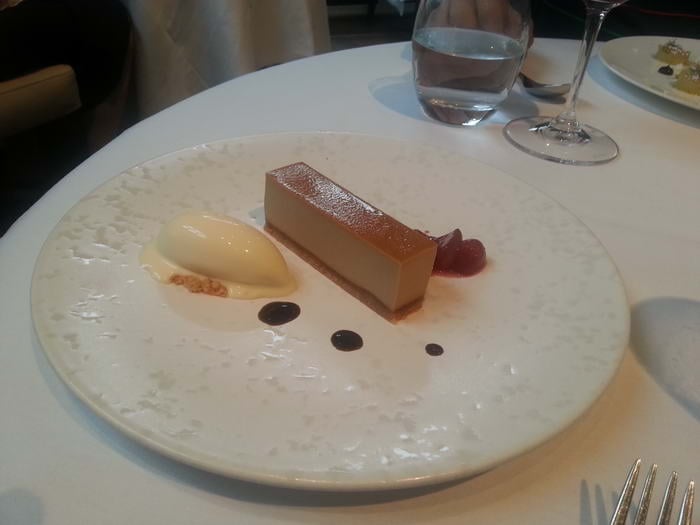 Situated in London's Notting Hill, The Ledbury is a modern French restaurant which combines top quality ingredients and fantastic service that you can return to time and time again! This Michelin-starred gem, helmed by the immensely talented Chef Brett Graham, has earned its place among the world's finest culinary establishments. Thanks to its innovative approach to British and European cuisine! The Ledbury is a must-visit destination for food lovers seeking an unforgettable dining experience in London. Its innovative approach to British cuisine, combined with stylish ambiance make it a shining-star in the world of fine dining
09 – Alinea, Chicago
Grant Achatz – the man behind Alinea – could be described as more of a scientist or artist than just a chef. The creations which come out of this restaurant are mind-blowing. This is the place that you need to go for a truly cutting edge eating experience, including the flavours, the way the food is served (food being served straight onto the table is just one example), and the whole mood and ambience. This is an eating experience the likes of which most of us can only dream of!
08 – Arzak, San Sebastian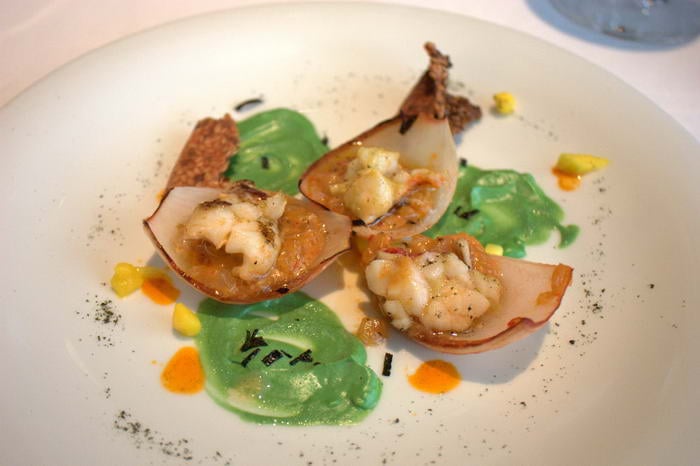 This Spanish restaurant is best known for its modern, scientific reworking of classic recipes. They say that the best way to tell the quality of a restaurant is to see how popular it is with the locals, and apparently all the residents in the area have visited this amazing restaurant. If it's good enough for the experts as well as the locals, then it's good enough for us!
07 – D.O.M., Sao Paulo
The name 'D.O.M.' stands for 'Deo Optimus Maximus', or 'God is the greatest and the best'. The chefs here really push the boundaries; on the one hand they use local produce. But on the other hand they're unusual ingredients which have been sourced from the Amazon. Brazilian food has been relatively unpopular in other countries around the world over recent years. But its popularity is quickly growing. A large part of this is down to D.O.M., so for an authentic taste of Brazil and the Amazon, this is the place to go!
06 – Mugaritz, San Sebastian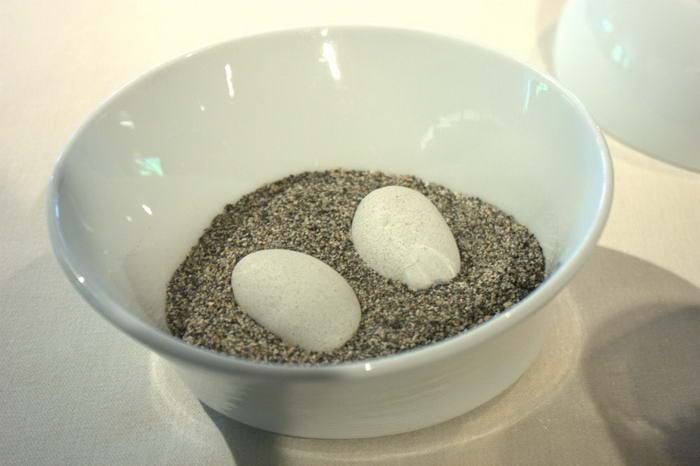 Everything about this restaurant is meant to shock and surprise diners – from the food which looks inedible to the broken plates which act as centrepieces. This creates a totally new eating experience which ignites each and every sense, not just the tastebuds!
05 – Dinner by Heston Blumenthal, London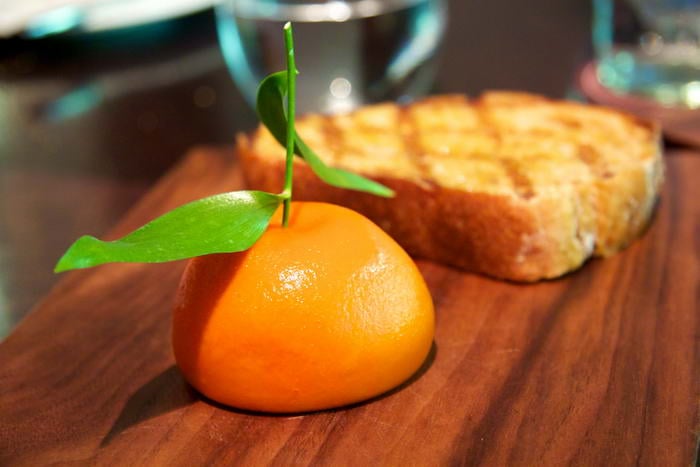 Heston Blumenthal is best known for his very scientific approach to cooking which has turned food as we know it on its head. This restaurant of his is no different. It takes old and classic recipes – some of which date back hundreds of years – and reinvents them in a thoroughly postmodern way. This is Heston as you already know him, but food as you've never seen it before.
04 – Eleven Madison Park, New York
This restaurant is actually located inside the Credit Suisse building in New York. But the eating experience is far from what you'd expect in such a location. This place makes eating fun again, whether it's with a magic trick (yes, really) or by having to create your meal again. In many ways eating here is like reverting back to childhood, with the overall result being that diners are actually able to enjoy food and eating again!
03 – Osteria Francescana, Modena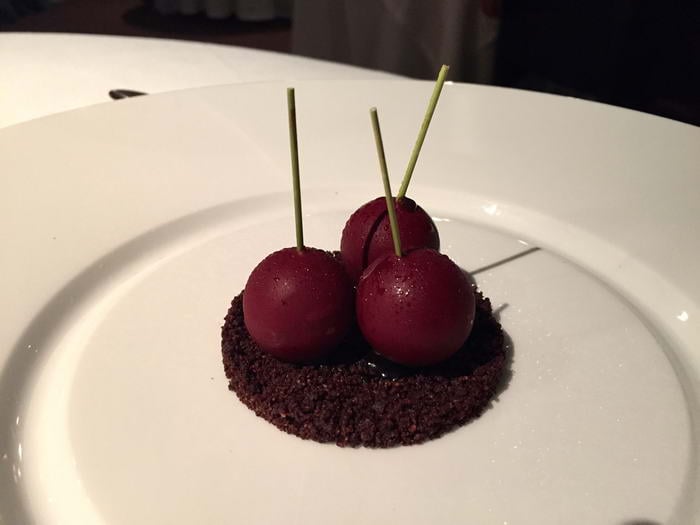 Italian cuisine is amongst the best loved food in the world. But there aren't many Italian restaurants topping the best restaurants lists. However, Osteria Francescana bucks the trend. Its menu features some traditional, classic dishes that you'd expect from many Italian restaurants. But it also has some truly original, cutting-edge ideas. This restaurant has something for everyone, which is just one of the reasons why it's so fantastic.
02 – El Celler de Can Roca, Girona
This restaurant first opened almost 20 years ago, so it has a great heritage behind it. It's a family run business, as it was opened by two brothers. They were joined by a younger sibling some time later, so the family bond is very strong. Throw into the mix the fact that they're all supremely talented chefs and wine connoisseurs. As a result, you've got the perfect combination for a top notch restaurant with amazing food, great service, a welcoming attitude and a friendly atmosphere. In all honesty, what more could you want from a restaurant?
01 – Noma, Copenhagen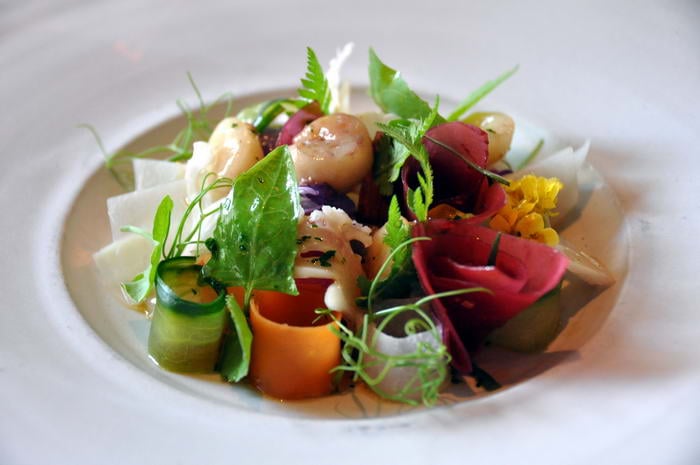 In the past Noma was an incredibly successful restaurant, thanks to an affinity and intuition which the chefs seemed to have when it came to food. However, that seemed to slip in recent years. But thanks to a recent explosion in creativity they're back to the top spot. Eating at Noma will connect diners to their food in a way that they won't experience anywhere else.
And there you have it, our list of 10 delicious restaurants that serve the world's finest cuisine. These incredible establishments take dining to a whole new level, blending sumptuous flavors with a luxurious ambiance to create a truly memorable experience. As you explore these best luxury restaurants, you'll discover an array of world cuisines, food cultures, and traditional foods. So, why not treat yourself to the ultimate culinary adventure and make a reservation at one of these exceptional eateries? Bon appétit, and may your gastronomic journey be filled with unforgettable flavors and unforgettable experiences!