Christmas is a great time for many reasons. One of the best for many adults is the chance to unwind and party with some great tasting drinks. Nothing seems to go better with enjoying the festive season than a complimentary drink! It is also the time of year that cocktails seem to come into their own. The flamboyance and celebratory nature of cocktails ties in perfectly with the general good cheer around at Christmas. They also look pretty cool on a night out with friends or at that office Xmas party.
But which should you be drinking this Xmas time? Here are ten of the most delicious Xmas cocktails to sample while the festive season is upon us.
10 – Chambord style Kir Royale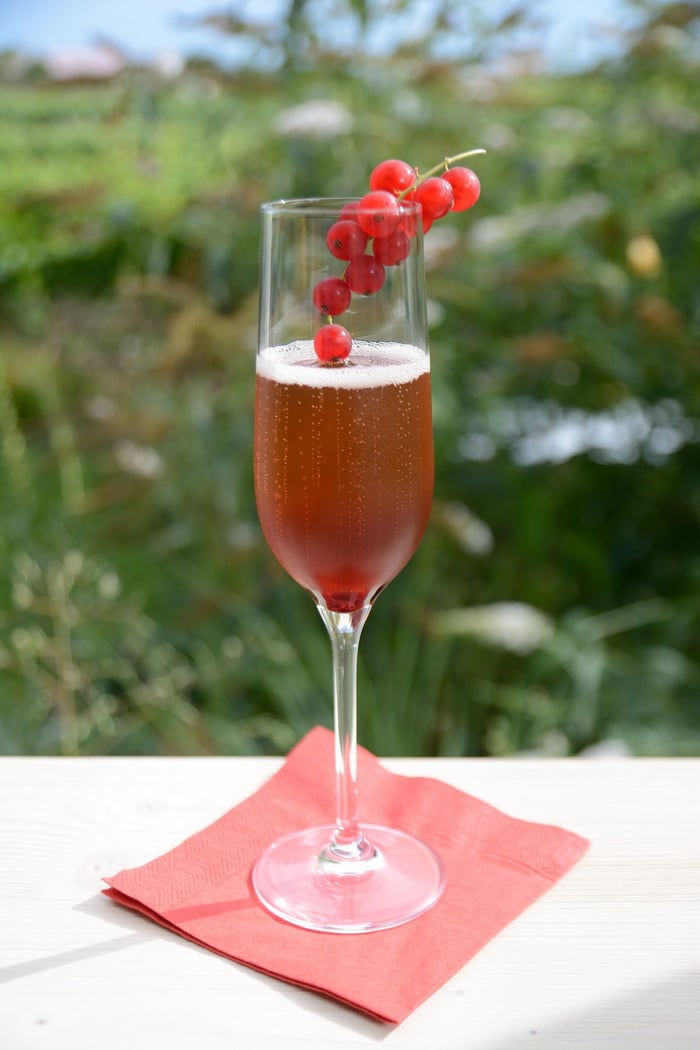 When it comes to celebrating Xmas at home or when out, nothing does it better than a Champagne cocktail. While you can have many variations on this theme, a Kir Royale is classic. A great twist is to use Chambord rather than Crème du Cassis as the extra ingredient. Mix the Chambord with the best Bollinger or Moet et Chandon champers for a great festive drink. For the more daring, you could even pop a raspberry on top as well.
09 – Tom & Jerry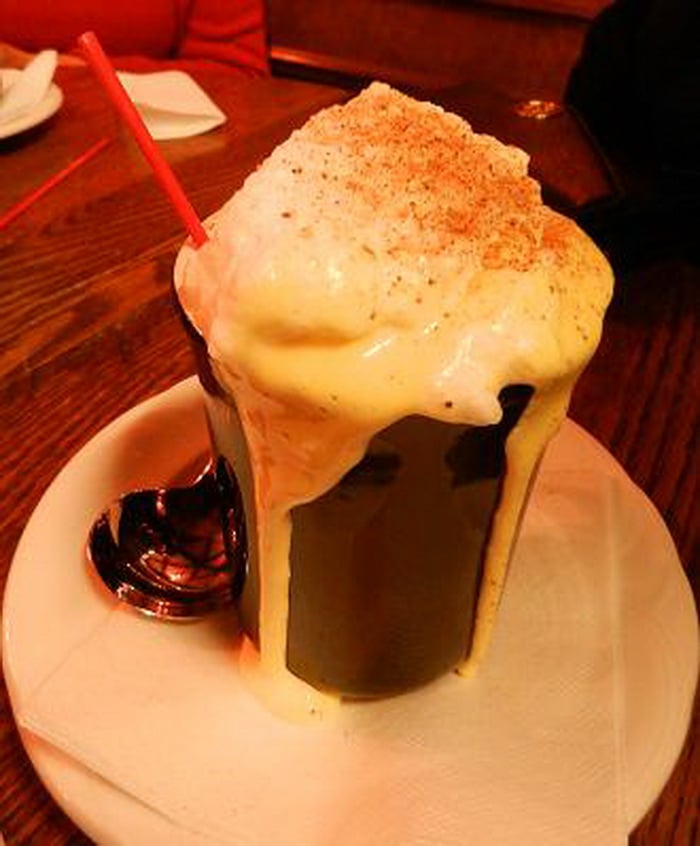 If you are looking for a warming yet naughty cocktail on Xmas Eve, then try this one out. Not only will it help you relax ready for bed but also pack a real punch. The real power comes from the cognac and brandy that is mixed with whole milk along with Tom & Jerry batter. When you combine all this and sprinkles over some clove or allspice, it really comes into its own. If you have never tried this cocktail before then you are in for a treat.
08 – Eggnog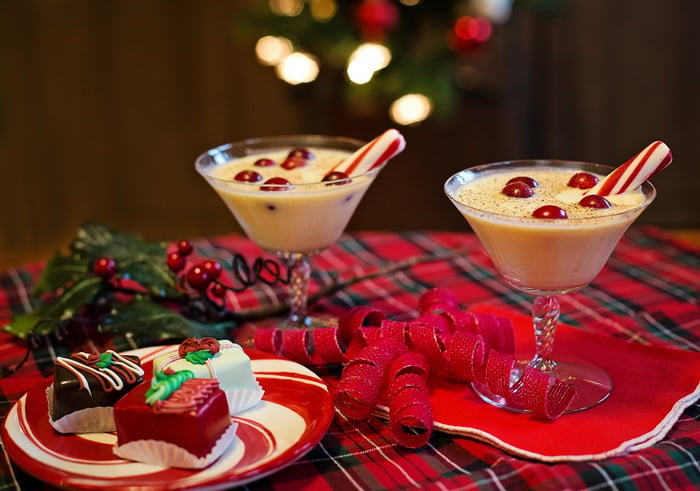 What drink says Xmas more than Eggnog? Although maybe not quite as popular now as it once was, it is really delicious. Bourbon and spiced rum mix with eggs and milk to give a truly unique taste. You can make this as strong or weak as you like, depending on who will be having it. Many will also use a grating of nutmeg over the top to give it extra Xmas feel. This does not take much time to make up so there is no excuse not to try it.
07 – Rum Punch
Another cocktail that is always popular at Xmas is rum punch. Naturally rum is the star of the show and you should get the best around to use. Dark rum is usually best for the powerful punch it gives to cut through the other ingredients. Along with the lemon juice and Cognac, the rum works to give a festive yet tropical edge to your Christmas. It also goes well with most Xmas foods from ham to turkey.
06 – Grand Coffee
If you feel like making your normal coffee that bit more festive, why not give this a go? It will give you the caffeine blast you need but in a new, exciting way. Obviously, coffee is the main ingredient, but it is paired here with citrusy-tasting Grand Marnier, brown sugar and cream. The effect is that of coffee but much better than you knew it before! This is a great daytime cocktail when you might not be wanting anything too strong.
05 – Cardamom Punch
This is a great cocktail to go with sweet treats like gingerbread men. This is one of the more unusual tasting drinks on our list but one of the best also. The spice Cardamom is the main ingredient and gives a real floral, sweet taste to the cocktail. Lime juice adds an acidity to cut through the other ingredients while the rum gives it the alcohol hit to make it all worthwhile. This not only tastes amazing when ready but also looks pretty with a lime wheel on top for effect.
04 – Buttered Rum Punch
Along with Eggnog, this is the cocktail that many people will associate with Xmas most. It is another one that is great for hosting parties or having family over. The secret lies in the butter mix that you can make up in advance. Although most people will have their own recipe, the classic batter involves ice cream, butter and spices. When mixed with hot water and rum, this gives a really tasty drink to keep those winter temperatures at bay.
03 – Coquito
This is one Christmas cocktail that you may not have heard of before but is a real winner. It is basically a mixture of rum, coconut cream and coconut milk – it tastes as good as it sounds. With all that coconut it is really creamy and smooth while the rum gives it the perfect kick. If you add in some fresh vanilla and cinnamon too then it gets even better. This is a great one to try when out with friends to celebrate the Xmas season.
02 – Brandy and Milk Punch
This classic Xmas cocktail comes from exotic New Orleans. It is great for night time but also for an early morning tipple with your scrambled eggs on Xmas day! As the name suggests, milk is the main ingredient but there is also brandy and nutmeg for extra taste. The brandy works very well with the milk in particular to give a unique drink that you will love. It is easy to make as you just mix all the different ingredients together to make the cocktail.
01 – Hot Toddy
Winter can get cold with all the snow and ice around! That makes this cocktail a real crowd pleaser as it will warm you up again in no time at all. Best made with Drambuie or Whiskey, it also has spices like cinnamon and nutmeg in to give flavour. This is not only great for a pre-bed nightcap but also amazing for keeping you in good health over the Xmas period. It is so good that you might just be drinking it the whole year round!
The above cocktails are perfect at any time of the year but especially good for Xmas. They will not only keep you warm inside but also make you feel festive. The ingredients many of them use are quintessentially Christmas and this will help get you in the spirit. Whether you make them at home or order them when out, they all taste great too.