For most people, a wristwatch is a fashion accessory, as well as something useful that can tell the time. However, if you 're one of the few with more money than sense, then you can afford a wristwatch that's more than just a simple fashion accessory; these watches are more like a cross between jewellery and art. Every watch on this list costs more than a million dollars, but with these price tags they'd be too precious to wear!
10 – Roger Dubuis Excalibur Quatuor – $1.125 million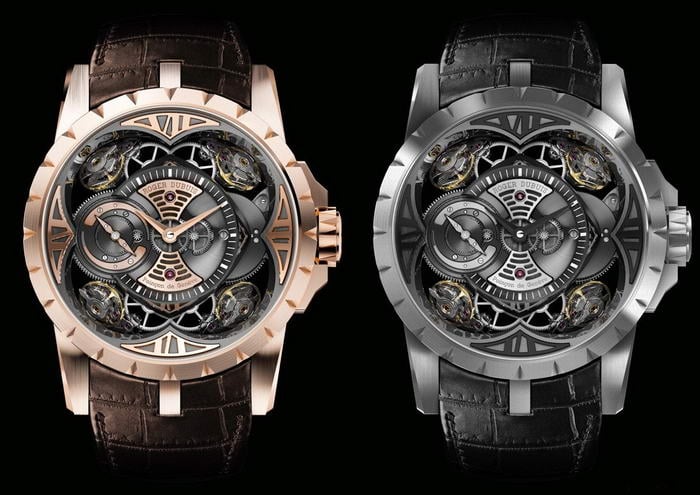 That's correct – we're starting with the cheapest watch on this list, which fetches $1,125,000! Unsurprisingly, this is the most expensive watch sold by Roger Dubuis, but what do you get for your money? Essentially, much of the expense goes to the silicone casing, which is both extremely tough and very lightweight.
09 – Jaeger-LeCoultre Hybris Mechanica à Grande Sonnerie – $1.47 million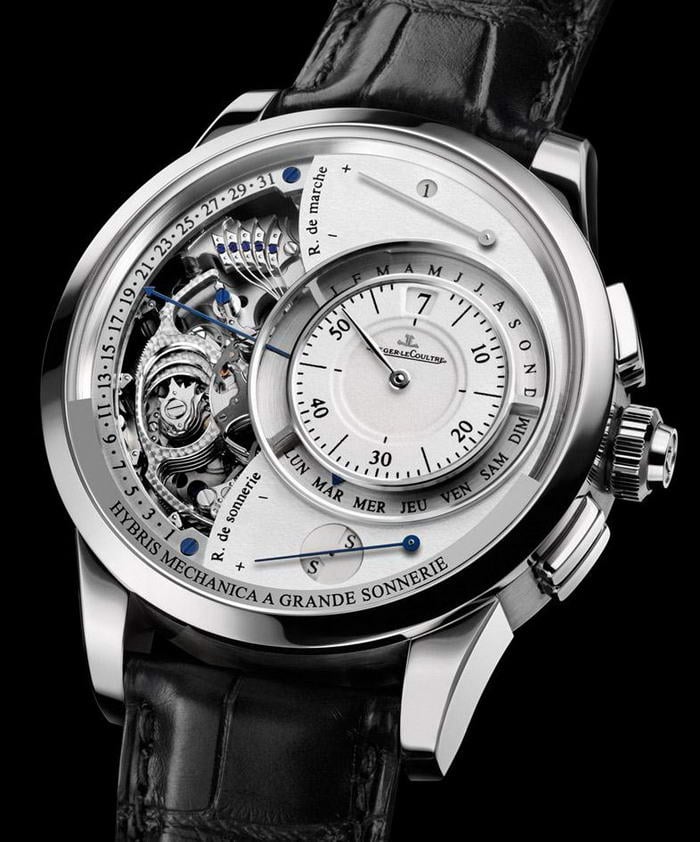 This designer watch was released in 2009 with two other expensive watches. This one alone contains 1,300 separate parts, which is part of the reason for its price tag, which reaches almost $1.5 million.
08 – Vacheron Constantin Tour de l'Ile – $1.5 million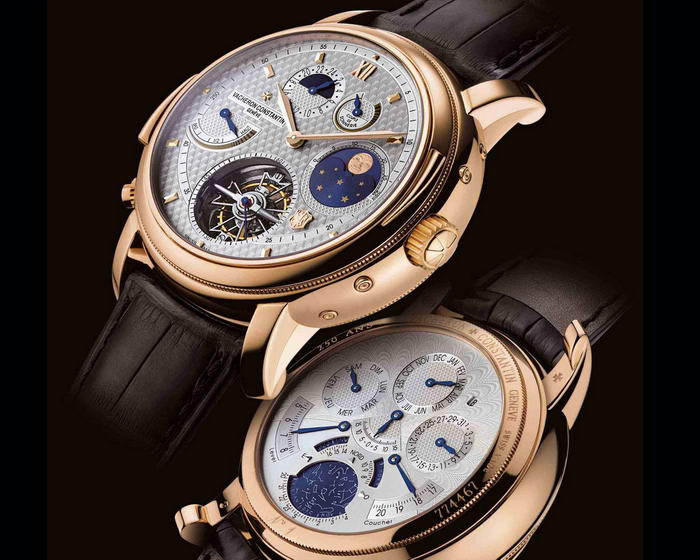 This is one watch on this list where you are getting a lot for your money. It has two faces (one on the front and one on the back), which show a lot of different information. This includes a second time zone, a dial which shows the time of the sunset, and plenty more. Only seven of these watches were made, so their rarity has pushed the price up to over $1.5 million. These watches were made to celebrate the brand's 250th anniversary, so if you can get your hands on one it's an investment piece!
07 – Greubel Forsey Art Piece – $1.6 million
With a price tag of $1.6 million, this watch really is a work of art. Aside from the fact that it's seriously sleek to look at, this watch does actually contain a miniscule sculpture. You can see it sitting inside the crown (if you're not sure, that's the bit on the side that you twist in order to change the time), which is a true feat of skill and artistry. This watch is very impressive, indeed, and it's well worth every cent!
06 – Richard Mille RM 56-01 – $1.85 million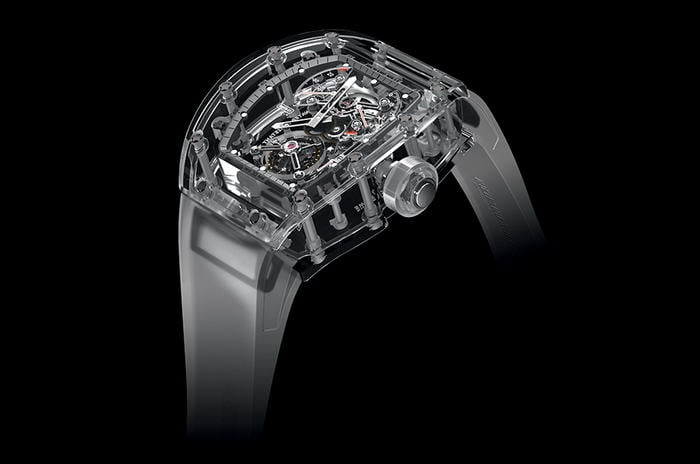 Richard Mille always has been an incredibly expensive brand of watches, but even this model is costly by its standards! At just under $2 million, it is made with a sapphire glass case, which is both stylish and impressive to look at.
05 – Richard Mille Tourbillon RM 56-02 Sapphire – $2 million
For all intents and purposes, this watch is basically a pimped up version of the RM-01. It is made from the same materials as the previous model, but this one includes 'cabled movement'. This might seem like a small addition, but it adds six figures onto the asking price, which now sits at the $2 million mark.
04 – Franck Muller Aeternitas Mega 4 – $2.4 million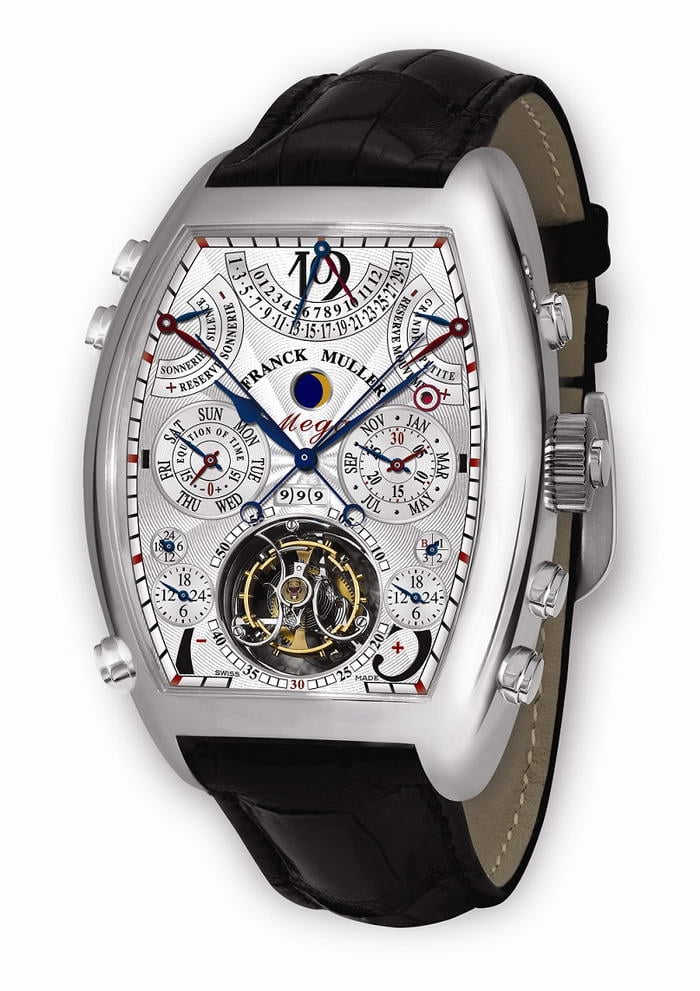 If you just want a simple watch that does little more than tell the time, then this isn't the watch for you. The face is covered with dials and hands, which are made of around 1,500 individual parts. Altogether there are 36 different functions crammed into this watch alone, which will set you back a cool $2.4 million.
03 – A Lange & Söhne Grand Complication – $2.5 million
The Germans are well known for their exceptional engineering skills, and this watch is no exception to the rule. As well as a number of other features, it actually features chimes, which is quite unusual for wristwatches in this day and age. However, this watch just oozes quality to look at, which is probably part of the reason why it costs $2.5 million!
01 – Patek Philippe 5004T – $4 million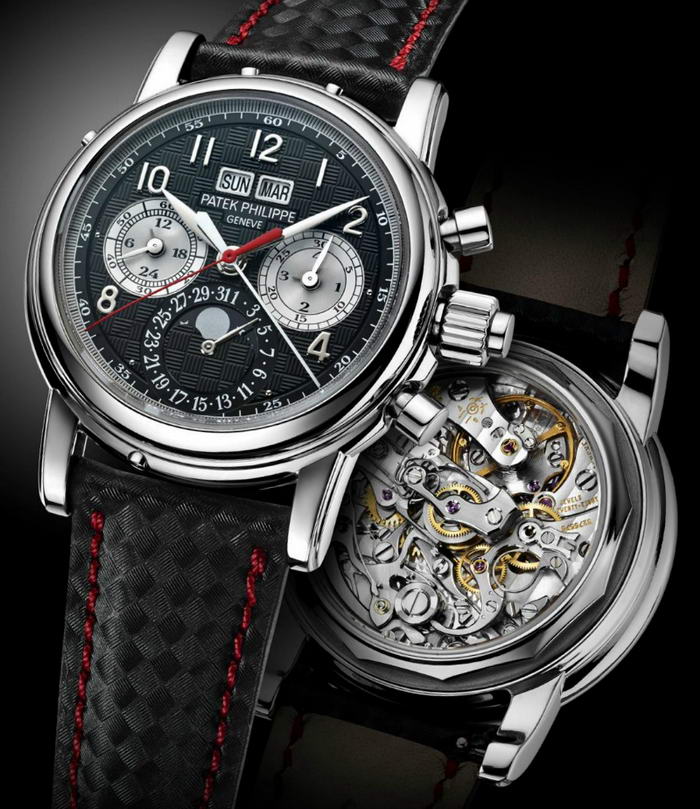 The Patek Philippe 5004 was a model which had already been produced, but this titanium version was created as a one-off. In 2013 it sold at auction for just under the $4 million mark.
01 – Patek Caliber 89 – $5.12 million
Created in 1989, this watch marked the 150th anniversary of the brand. When it costs over $5 million, you'd expect to get quality for your money – thankfully, you're in luck! This watch includes 18 karat gold and over 100 rubies, so anybody who can afford one of these beauties knows they're investing in a quality piece of workmanship!