For many rap fans, Tupac Shakur (or 2Pac as his moniker is also shown on album covers) is one of the best MC's who ever lived and a total legend of the music industry. An interesting and complex character, he was not a man to be messed with but could also show a softer side on occasion. Of course, it was his knack for memorable lyrics, great hooks and a sublime flow that made him so successful. From Hail Mary to Hit 'Em Up and California Lovin', he enjoyed am amazing career when still with us.
Here are ten of the most awesome and little-known facts about this popular rapper:
10 – Tupac And Dr Dre Never Knew Each Other
When Tupac got out of jail and signed with the edgy Death Row Records label, rap fans got seriously excited. This move by label founder Suge Knight pleased many hip-hop fans as they fully expected Tupac to team up with fellow Death Row rap royalty Dr Dre on many hits. Many believed that they worked closely together and became friends, until Dre decided to leave the label.
It turns out that this is not true though! Dr Dre has since confirmed that he did not know Tupac at all – indeed, Dre says they had never even been in a car together! This is quite a shocking revelation for those who thought the pair had forged a bond while still on the same label.
09 – Suge Knight Did Not Change Pac
Before starting his stint with Death Row, 2Pac had been known as a fairly conscious rapper with songs such as 'Dear Mama'. All this seemed to change quite rapidly though once he started working with Suge Knight. Tupac seemed to fully embrace the emerging Gangsta rap style of hip-hop and become less concerned with being a responsible, moral person. Many believed that Suge Knight was the man behind this but many now claim the opposite to be true.
It is claimed that it was actually Tupac who changed Knight's character and made him colder and less compassionate. Tupac seemed to bring out the worst in Knight and the pair of them together was a frightening combination!
08 – The Outlawz Smoked His Ashes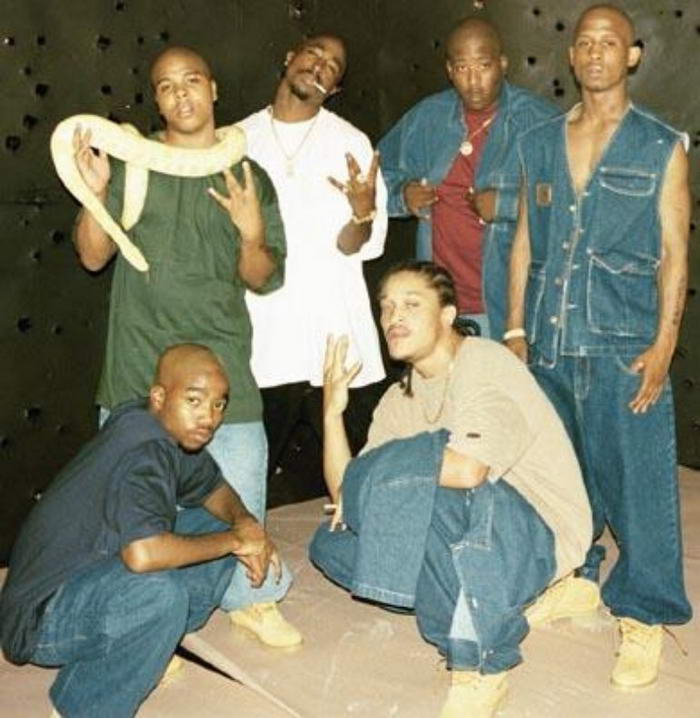 The murder of Tupac was one of the most shocking and defining moments in the history or rap. It brought an end to the intense coastal rivalry of Gangsta rap and left many fans in mourning all over the globe. Tupac was a heavy smoker of weed so it was perhaps a fitting tribute that his group, The Outlawz, smoked his ashes after his cremation! It seems that they mixed some with their weed post-cremation and made sure their famous compadre stayed with them forever. Many people would go for the jar on the shelf approach but that's hardcore rap stars for you!
07 – He Tried To Set Up A Young Band At One Point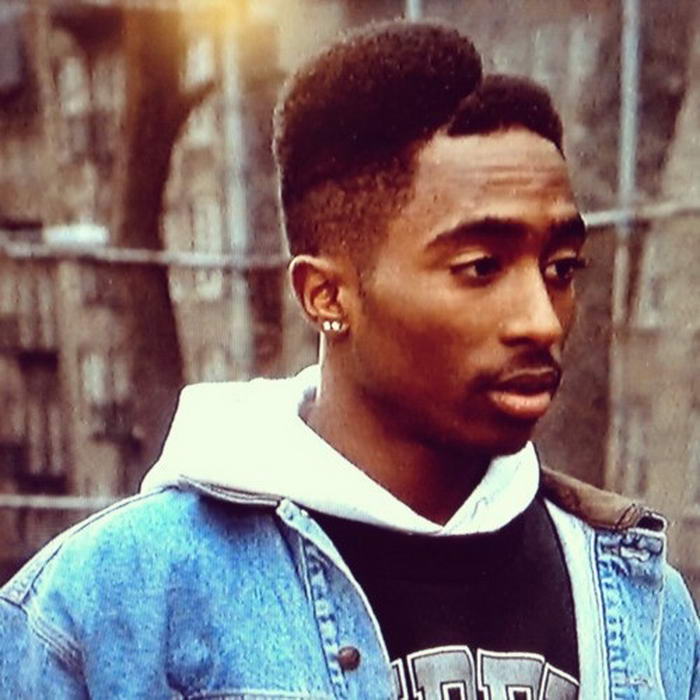 In the early 1990's, Pac was at his peak and so were young, hip-hop style acts like Kriss Kross. Seeing the potential of a young hip-hop band that he could manage, 2Pac tried setting his own up. Along with stepbrother Mopreme, he would recruit poor kids from around the Oakland area to join the groups he planned to create. None of them really got off the ground but one of the groups did go on to become his real-life adult group, The Outlawz. It was perhaps lucky that he never got the kiddie version off the ground though as they soon went out of fashion with people!
06 – He Almost Didn't Sign With Death Row
Although it seems quite unthinkable now as they are so closely linked, Tupac almost didn't sign for Death Row records. Before his trip into jail, he was close with Ruthless Records founder and NWA OG Eazy-E. Members of the Ruthless Records crew recall Tupac spending a lot of time with them and Eazy prior to his incarceration. Many believe that, had Eazy-E been alive still when he came out, Tupac would have signed with Ruthless Records instead. As it was, Eazy sadly died which left Death Row as Tupac's only option to get on his feet again when on the outside.
05 – Thug Life Was A Mis-Understood Concept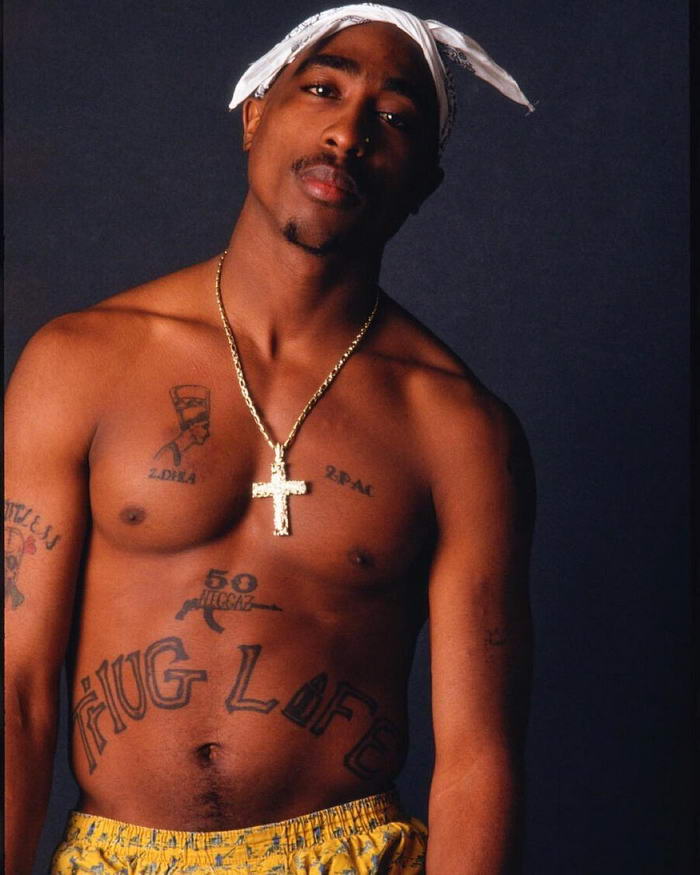 Tupac was famous for having many tattoos – probably his most infamous was the Thug Life ink he had on his stomach. This got him a lot of attention from the press and public which wasn't always welcome! The tattoo represented the Thug Life movement that Pac heavily believed in and supported. Many people wrongly thought this was about breaking the law, taking illegal drugs and generally wreaking havoc in society. However, Thug Life was set up to bring attention to the plight of young black American men in the US at the time and an attempt to change their lives for the better.
04 – He Once Played At His Step-Fathers Prison
Tupac had a step-father called Mutulu Shakur who spent most of Tupacs life in a Californian Federal prison. Mutulu had taken part in an armed robbery in New York on a Brinks money truck that left a couple of people dead. In 1993 when Tupac was at his peak, he agreed to go into the prison his step-father called home to perform a concert! Of course, this was not a first in popular music as Johnny Cash had done a similar thing years earlier.
03 – He Was Instrumental In The Thug Life Code
In early 1990's America, drugs and the problems they brought were wreaking terrible damage in the inner cities. In an attempt to help stop this and protect the decent people who lived in these communities, Tupac helped draw up the 'Thug Life' code. This was an official document for all gang members and drug dealers that set out how they were to behave. Selling drugs to kids was off-limits as was harming normal people who were not involved in crime. It is thought this was instrumental in helping bring about the 1992 truce between the Crips and Bloods in LA.
02 – The Quad Shooting May Have Been Self-Inflicted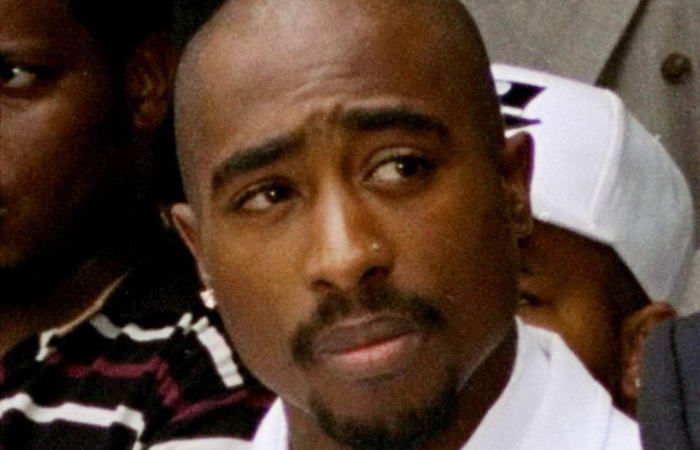 In the history of music, the shooting of 2Pac in 1994 at The Quad studios was immense. This single act kicked off the fierce East Coast-West Coast rivalry due to Pac blaming New York rapper Biggie Smalls for setting him up. This feud would eventually see Tupac and Smalls dead as a result. Some believe however that it was just a random robbery and that 2Pac may have actually shot himself by mistake. Police say there is evidence he shot himself in the act of getting his gun out of his waistband quickly. This would tie in with the fact that, if it were an actual hit, the assailants would surely have finished him off.
01 – Tupac Was Planning A Supergroup With Snoop Doggy Dog
Next to Tupac, Snoop was one of the biggest artists in rap and also on the Death Row label. They eventually fell out not long before Pac died but before then were quite close. This led to the idea of a rap supergroup being formed, consisting of Tupac and his group The Outlawz along with Snoop and his group Tha Dogg Pound. Recordings had begun on tracks for the album, but they were all shelved when the main two stars began arguing.
In the history of rap, few artists can claim to have been so critically acclaimed by music fans and successful with the general public. Although his songs always had hooks and mass appeal, they still had an underground feel and raw lyrics. This combined with his undeniable charisma to make a music star that many still love to this day.