We all know what modern Hollywood films are like with their smart dialogue, explosive sound and superb special effects. Sometimes though, we can forget about the humbler origins of the movies. As most people will know, the first films ever made were totally silent with no on-screen dialogue whatsoever between characters. The real golden age of silent movies was from around the turn of the 20th Century to the late 1920's.
During this time, films like The Circus and Birth of a Nation, were huge hits and set the scene for the film industry of today. Of course, this also meant we saw the actors involved in silent movies become big stars too. From people like Charlie Chaplin to Gloria Swanson, some people were loved by the silent movie going public.
However, do not think that these stars behaved any less badly than today's do! Although it is tempting to think of the silent movie era as more innocent, the big names back then got up to just as much as those of today. Here are the ten most outrageous silent movie stars of all-time.
10 – Barbara La Marr
La Marr was a big star in the silent movie era and appeared in almost 30 films in her career. Some were very big hits, like the Prisoner of Zenda, which made her a household name across the globe. Unfortunately, this and her natural beauty did not keep her on the straight and narrow! Married four times, she had a secret son whose existence was covered up so as not to ruin her career. Even more bizarrely, she is said to have only slept for 2 hours per night and followed a series of strange diets. After being kidnapped by her own sister for reasons unknown, the studios got fed up with La Marr and dropped her.
09 – William Desmond Taylor
This is a really strange case from the height of the roaring silent era. Taylor was both a successful actor and director with the world seemingly at his feet. He had directed almost 60 films and acted in 27 of them – mostly to great acclaim. However, this all came to a halt in February 1922 when he was apparently murdered. The ensuing investigation unearthed Taylor's unsavoury lifestyle, which was said to include sexual perversion, drug dealing, copious drinking and even maybe Satanism. The main suspect was an actress called Mabel Normand who many said was with Taylor the night of his murder. No-one was ever charged though and it remains unclear as to who killed the famous director.
08 – Olive Thomas
Another silent movie star with a seemingly outrageous life was Olive Thomas. First coming to fame in 1916, she soon married actor Jack Pickford. Their glamourous life seemed perfect but behind the scenes all was not well. Their marriage was reportedly in trouble due to long periods apart for work. This saw them embark on a second honeymoon in Paris to rekindle the spark.
Unfortunately for Thomas, this is where the story ends. After enjoying a night out at Paris's most raunchy nightspots, the couple returned to their hotel suite. Upon entering, Thomas swallowed a whole bottle of toxic medication Pickford was taking for syphilis and died. Before dying, she is said to have called out "I have taken the poison", which has led many to think she meant to kill herself.
07 – Thomas Ince
This next case of outrageous private lives in the silent era related not to an actor but to a big studio mogul. Ince not only formed the world's first movie studio but then went onto create Paramount Pictures afterwards. At the time of his death in 1924 though, Ince was in trouble. With huge debts and no money to make any new films, he agreed to take a trip on board the yacht of famous newspaper tycoon William Randolph Hearst.
Also going along were famous actor Charlie Chaplin and Hearst's mistress. What exactly happened next is not known but Ince was taken off the yacht due to serious injuries which he died off a little while later. It was the ensuing events that really began to make people suspect all was not as it seems. The newspapers in America, which Hearst controlled, did not report the apparent murder at all. Ince's body was then hastily cremated after he died and his wife suddenly set off on a long trip after meeting with Hearst. This has led many to think that Ince was murdered onboard by someone for some unknown reason which was then covered up.
06 – Jewel Carmen
Although not a major league star, at one time Jewel Carmen was well-known enough. Although signed to Keystone Studios, it was a lengthy legal dispute with Fox Studios over a contract with them which really held her back. This rumbled on for three years and meant she had some catching up to do when she could finally get back onscreen again. To make matters worse, she married director Roland West in 1918 but they split up soon after. The real twist comes when you learn that the women her husband went on to marry after, Thelma Todd, was found dead in her garage one night in 1935. Carmen went to trial in an apparent attempt to implicate her ex-husband. This didn't work though and she soon faded into obscurity afterwards.
05 – Alma Rubens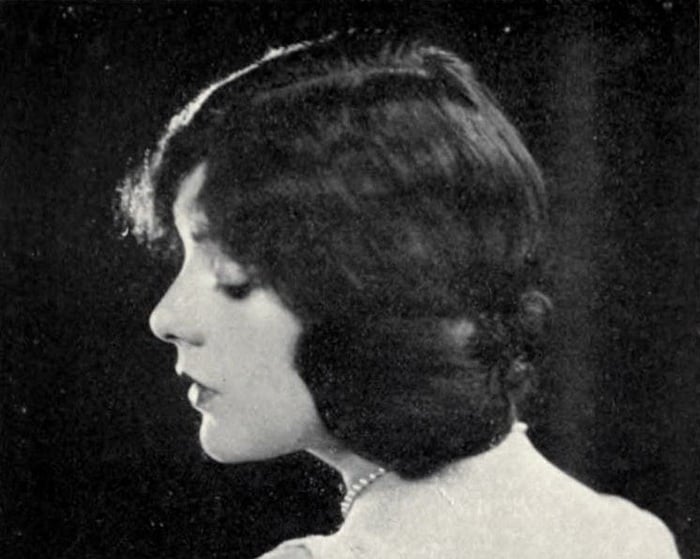 The tale of silent movie star Alma Rubens is perhaps the saddest on our list. Although little remembered now, she was a huge star at one time who earnt big fees for her appearances in silent classics like 'The Regenerates'. Unfortunately, Rubens soon developed a very heavy morphine and cocaine habit which destroyed her career. All the vast fortune she had built up went on drugs and she became unable to work. Several run-ins with the Police ensued as did a spell in a mental hospital. All this took its toll and meant she has never got the credit her talent and body of work merited.
04 – Charlie Chaplin
Surely THE most famous silent movie name ever was this guy. Creator of the enduringly popular 'Tramp' character and star of many hit films, at his peak he was unstoppable. This did not mean he was whiter than white away from the cameras though! Married several times, he was also the subject of paternity suits from other women he got to know a little too well. Even more shockingly, he is reported to have had intimate relations with girls under the age of consent. After being derided as a communist in America in 1947, his permit to re-enter the US was revoked after a trip to London. Rather than have to publicly explain his rather unsavoury private life and personal political beliefs, he retired to Switzerland instead.
03 – Rudolph Valentino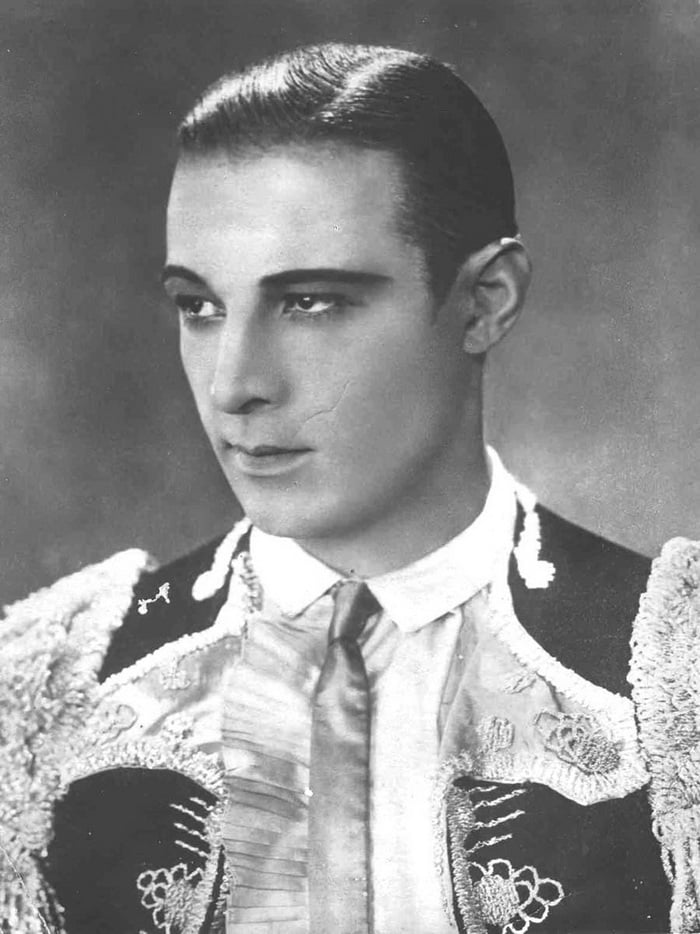 The life of Rudolph Valentino was engulfed in scandal before he even made it to Hollywood. He began his career as a Latin lover who liked to dance Tango's with wealthy married women. After a scandal erupted involving a vice charge, he moved to California and broke into the silent film industry.
After his breakout hit 'The Sheik, he was a really big star for a long time. Valentino's main trouble was women and he always seemed to end up in hot water when any were around. This saw him marry his second wife while still married to his first. Naturally, this copped him a Bigamy charge as it is not allowed by law! When Valentino died, it was said that over 100,000 lined the streets for his funeral which shows how popular he was.
02 – Fatty Arbuckle
One outrageous moment from a big silent movie star's personal life was the trial of Roscoe 'Fatty' Arbuckle. It was not only the death of a young woman that shocked people but also the debauched party at which she was killed at. The official charge against Arbuckle was causing the death of Virginia Rappe by extreme pressure during forced sexual intercourse. In effect, the prosecution asserted that Arbuckle was so fat he squashed her to death when lying on top of her.
When the trial started though, the details that emerged were even darker. It transpired that Rappe was no angel herself and that she would frequently drink heavily and remove all her clothes at parties. She had also recently had a back-street abortion which may explain the rupturing of her internal organs which caused her death. Although Arbuckle was finally cleared, the details that came out about his private life and lurid sexual appetites pretty much killed his career.
01 – Gloria Swanson
Gloria Swanson was a star of both the silent era of films and also the later talkie movies we know now. Swanson was a very powerful figure in her own right and even inked a couple of 7 figure deals to appear in movies. Despite this, she was still eventually a victim of the industry. Everything was going smoothly until she filmed in France for 'Madame San Genes'.
While there she had an affair with a French Marquis and became pregnant with his baby. As this would have ruined her career, Swanson had an unofficial abortion which almost killed her. In truth, Swanson's private life was always a mess as she married & divorced 6 times! When you add in that her production company fared no better due to her lack of business experience, then it is clear that this was one troubled star.
As the above list shows, the silent movie stars of their day could have as many controversies and personal disasters as any of their modern counterparts. From Chaplin to Swanson, even the biggest and best were not immune to troubles in their private lives.