Whether you're super excited because of the Minions movie sneak peek (yep, those lovable yellow French babblers from Despicable Me are getting their own flick) or the slate of amazing comic book/super hero movies that were recently announced, we can all agree: there's some great stuff hitting screens over the next few years. We're excited to see those movies, too!
But it's important that we don't forget about all of the great stuff hitting screens now and over the next few months. Readers, this is one of the best times of the year for movies. This is the time of the year when most of the movies actively campaigning for Oscar nods get rolled out (or re-rolled out for earlier releases). Here are ten movies we are most looking forward to seeing over the next six weeks or so:
10 – Rosewater: Due November 14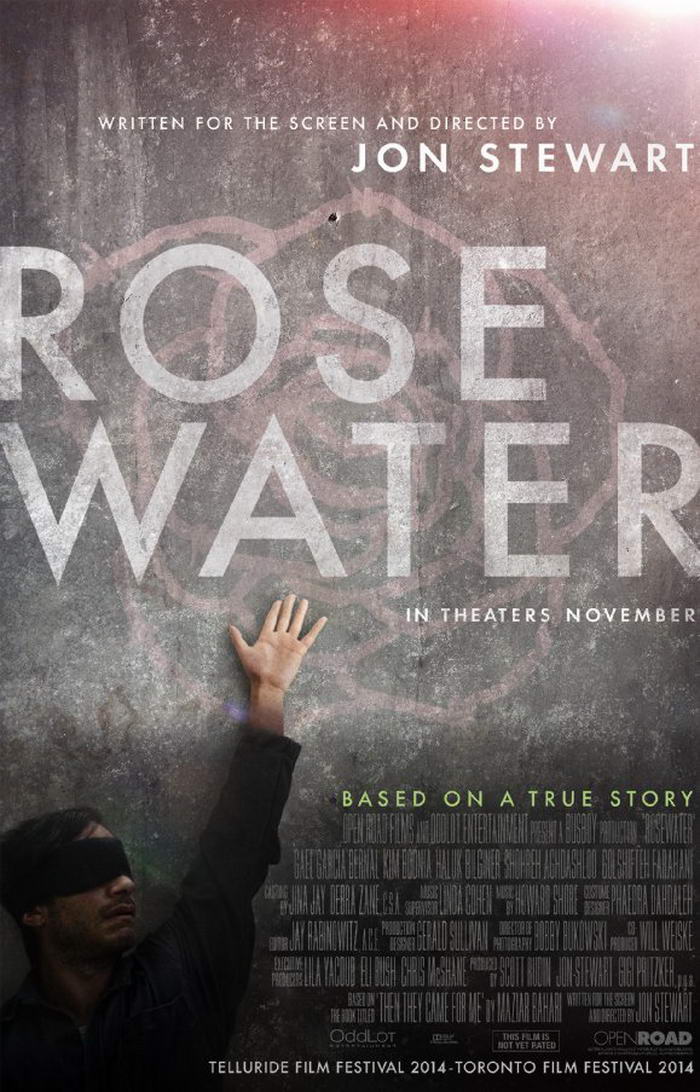 Do you remember when Jon Stewart took a break from The Daily Show to direct a documentary? This is that documentary. Rosewater follows the story of Bahari, an Iranian-born Canadian journalist who returned to Iran to interview Mir-Hossein Moussavi, the man challenging the incumbent Iranian president. Bahari wound up being arrested during the protests that broke out on election day and was held captive for years. This movie tells his story.
09 – The Hunger Games, Mockingjay-Part 1: Due November 21
In keeping with the final chapter in other YA series *ahem* Harry Potter *ahem* the last book in the Hunger Games trilogy is being split into two movies. In The Hunger Games: Mockingjay – Part 1, we see Katniss in District 13 and, with the help of President Coin, she sets about trying to save Peeta and her nation. Hunger Games' star, Jennifer Lawrence, has famously said that the first installation of Mockingjay is likely to really make audiences mad (we might have edited this statement a bit) but we have no doubt that the film is still a "must see."
08 – The Imitation Game: Due November 28
The Imitation Game is a biopic that explores the life and loves of Alan Turing–the genius who helped crack the German Enigma Code and helped with the initial development of computers at the University of Manchester after World War II. Before you lament a movie about coding and computers, remember how great A Beautiful Mind was? This will be better. Oh, and did we mention it stars Benedict Cumberbatch?
07 – The Penguins of Madagascar: Due November 28
It's okay to admit it: the Penguins are your favorite part of the Madagascar movies. You're not alone! If you were, Dreamworks wouldn't have given them their own family-friendly flick. This origin story tells Penguin fans how these awesome super spies got their start and some of the adventures they've had along the way. The previews look hilarious and it's a fantastic option for the post-Thanksgiving "I'm booooorrrred!" whines the kids will throw at you once all of the food is eaten…and you are looking for an excuse to avoid the dishes.
06 – Wild: Due December 5
Originally published as a memoir, Wild is about Cheryl Strayed's own experiences how, after her mother died and she found herself mired in a world of drug addiction and promiscuity, she decided to take off totally on her own and hike the length of the Pacific Crest Trail. You might recognize Cheryl Strayed as the woman behind the incredibly popular advice column Dear Sugar (which inspired the collection Tiny Beautiful Things).
05 – Exodus Gods and Kings: Due December 12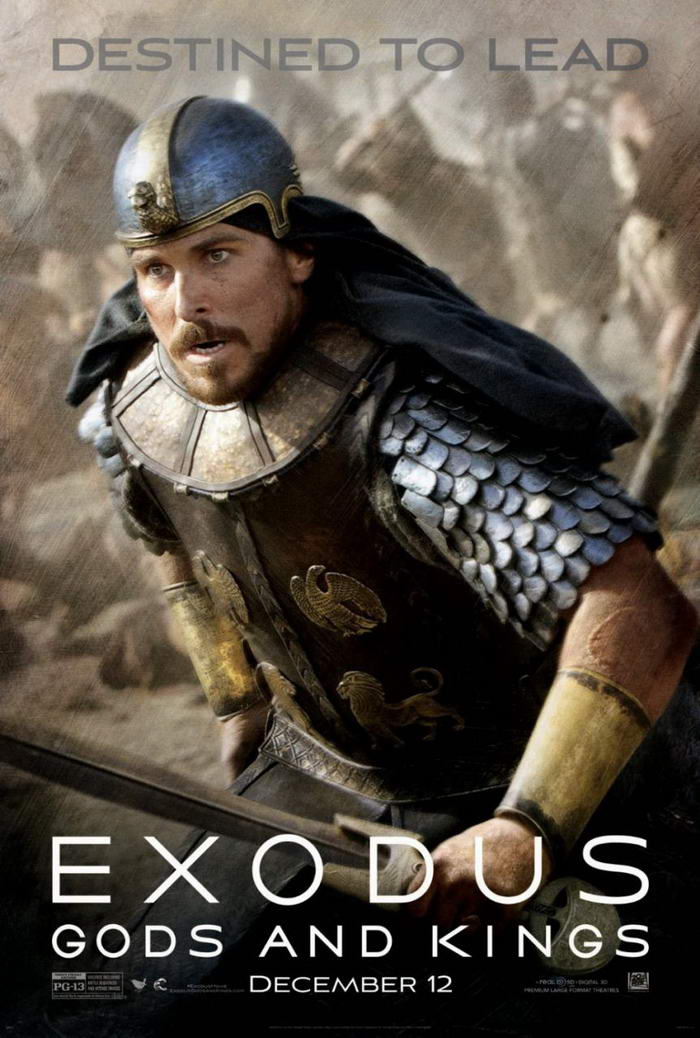 Christian Bale is playing Moses. A fully armored and sword-laden Moses. That alone would merit a mention on this list. The story is the same story we've heard since kids (mostly): Moses leads the revolt against sitting Egyptian Pharoah Rameses. The movie uses 3D immersion and is already being heralded for its special effects. It also stars (in addition to Bale as Moses and Joel Edgerton as Ramses) Sigourney Weaver, Ben Kingsley and John Turturro. Plus did we mention Christian Bale is Moses?
04 – The Hobbit: The Battle of Five Armies: Due December 19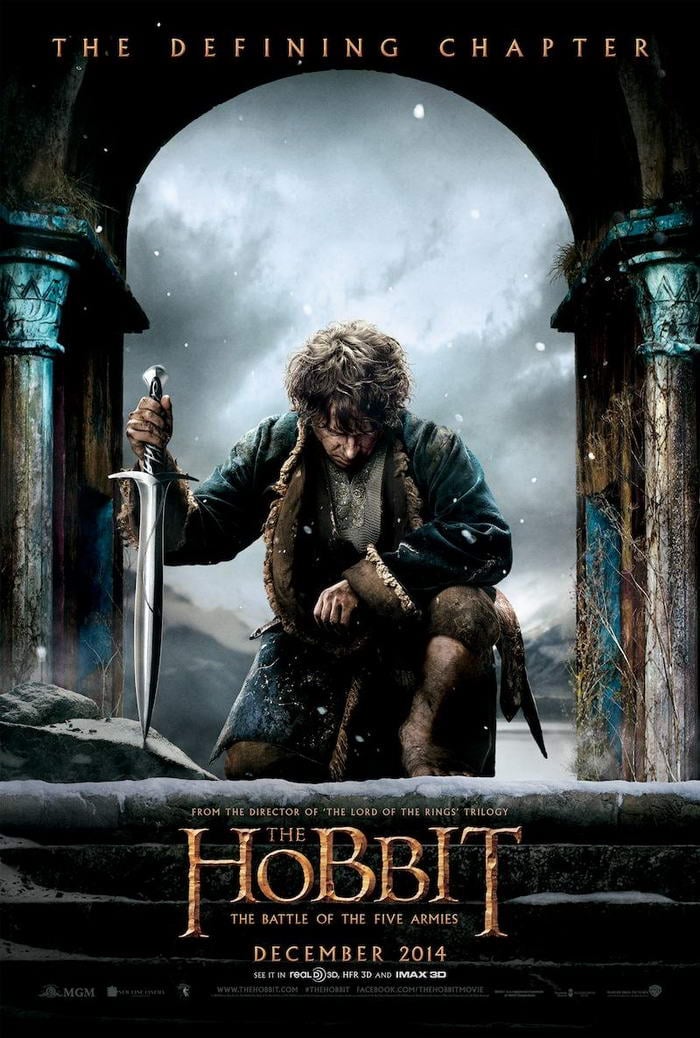 It wouldn't be the winter holiday movie season if there wasn't an epic-scale fantasy movie from Peter Jackson! The last installment of the Hobbit trilogy boasts a forty five minute battle scene that focuses on the minutiae of a single battle (think the opening sequence to Saving Private Ryan but longer and with Hobbits and other fantasy genre creatures). This movie promises to be great because it's Peter Jackson and he's great at everything! Plus, don't you want one more glimpse of middle earth before the movies are done?
03 – Annie: Due December 19
It's the story we all know and love–the plucky orphan girl gets adopted by the super wealthy magnate and she and her friends are all whisked away from their life of indentured servitude to the evil orphanage mistress and into the lap of luxury to live happily ever after…except this time? It's not the 1920s, the story is set in 2014. And this time, our plucky heroine is a cheeky foster kid and Miss Hannigan is her mean foster mom and the cast is diverse in every way possible. Even if musicals aren't your thing, it's a great show for kids and parents alike!
02 – The Interview: Due December 24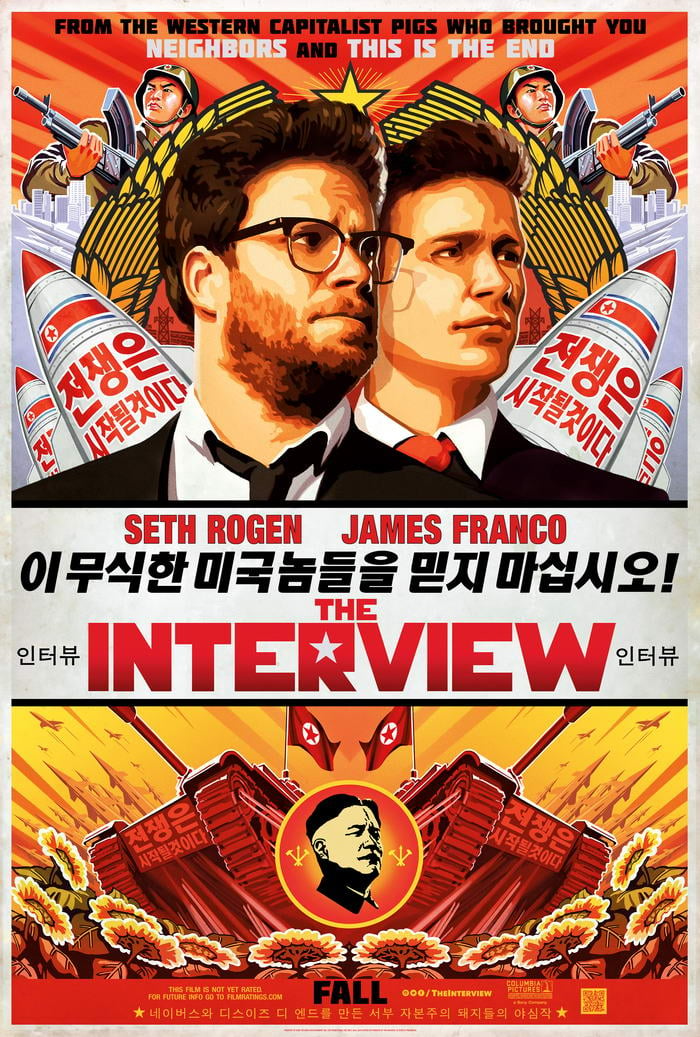 You might have heard about this. Seth Rogen and James Franco made a comedy movie about tabloid journalists who interview Kim Jong-un. It's getting a place on this list because the real life Kim Jong-un swore that it was an "act of war" and that he would "retaliate" against the US if the movie was actually allowed to be released.
01 – Into the Woods: Due December 25
Did you ever wonder what would happen if all of the fairy tales you loved as a kid crashed together to make a single story? This is what happens in Into the Woods. Based on the amazing musical by Stephen Sondheim, this story explores what happens when all of the leading characters from your favorite fairy tales head into their single shared space: The Woods. The cast is stellar and includes Meryl Streep, Johnny Depp, Chris Pine, Christine Baranski and more.
Obviously there are lots of other movies coming out over the next months (and years). If these don't float your boat, there are lots of great places to find listings of new movie releases. There is no doubt in our minds that you will find something worth leaving the house to see, whether it's the new Hobbit movie or Nick Cage's new project.
What movie are you most looking forward to this fall?