We all love a good movie or blockbuster that we watch, it blows our minds and then we feel more inspired to live our lives just that little bit more positively. These movies can come few and far between, but they do exist.
If you're trying to inspire yourself when it comes to writing, you're in luck. There are plenty of movies and films out there that can inspire and motivate you to be the best writer you can.
So, whether you're looking for inspirational, direction or simply a good movie to watch that relates to your passion for writing, here's my top ten most inspiring writing movies!
10 – The Ghost Writer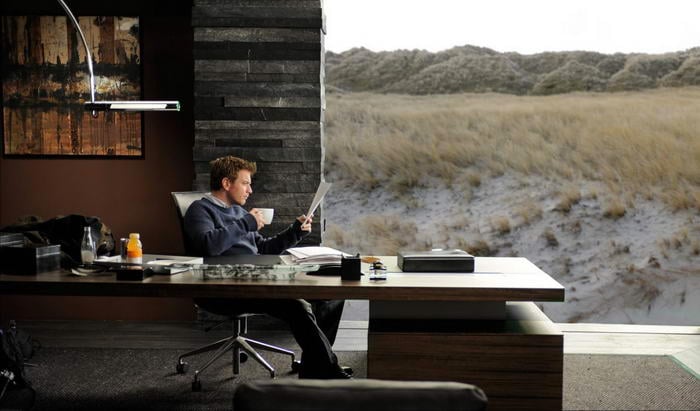 To kickstart the list, I've chosen this absolute classic. Starring Ewan McGregor who plays 'The Ghost', this fast-paced political thriller follows McGregor after he's offered a profitable contract, writing the memoirs of a retired British Prime Minister, played by Pierce Brosnan.
Assuming this will be an easy job since the work is already half-completed, McGregor soon discovers that the memoirs contain more information than he'd have liked to read, thrusting his life into a series of dangerous situations which spell life or death.
09 – Moulin Rouge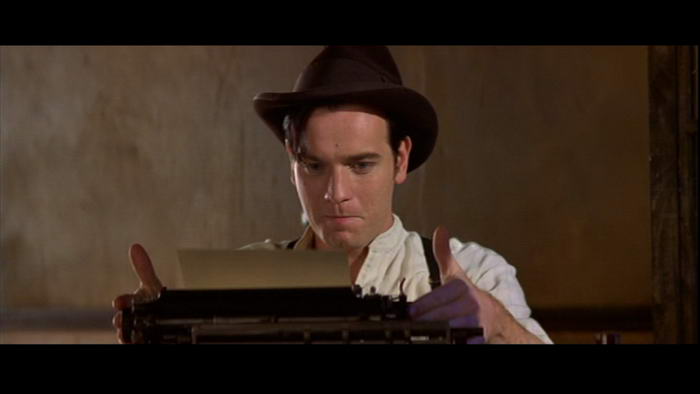 A classic writing story that still remains an extremely popular movie, decades after it was released. Moulin Rouge follows Ewan McGregor as he arrives in Paris to follow his dream of writing. However, he soon finds himself thrown into the world of the Moulin Rouge.
The movie is narrated by McGregor as he writes his novel about the on-going events, following his off-stage love with Satine, played by Nicole Kidman and connects with the on-stage production, operated by the wicked Richard Roxburgh.
08 – Shakespeare in Love

Potentially one of the most influential and acclaimed writers in all of history, Shakespeare in Love is a classic writing film that will captivate your heart. The movie follows the young playwright during his early years alongside the aspiring actress Viola De Lesseps, played by Gwynyth Paltrow.
The movie keeps the facts of what is known about Shakespeare's life with the fiction edge brought in by Paltrow, created an engaging and utterly compelling movie that will keep you hooked from start to finish.
07 – Midnight in Paris

Gil, an extremely successful screenwriter, dreams of being equally successful in his pursuit to be an artist and novelist. Following his dreams, he moves to the big city of Paris with his fiancée, Rachel McAdams, but things soon start to spiral.
One night, Gil soon discovers that he's found the ability to travel through time, allowing him to become entangled in the webs and relationships of his writing idols, including Zelda and F. Scott Fitzgerald.
06 – Manhattan

An epic classic, directed by the world-renowned Woody Allen, tells the tale of a breathtaking love story, based in the heart of New York's Manhattan district. Despite its release back in 1979, Manhattan features so truly awe-inspiring shots of the city, creating an almost dream-like journey through the city and the story.
05 – Fear & Loathing in Las Vegas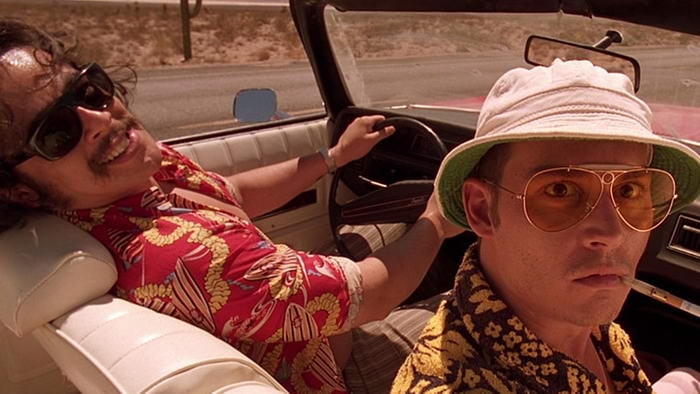 A classic and probably most renowned work of Hunter S. Thompson, this epic, lucid-dream like tale follows Raoul Duke, played perfectly by Johnny Depp, as he originally embarks on a journey to a racing event in Las Vegas. However, from the start, Depp, and is faithful companion Gonzo are captivated and begin to lose themselves in a self-destructive trail of drugs and alcohol, losing sight of the journalistic venture they originally came to complete.
04 – The Motorcycle Diaries

Revolving around Che Guevara, this compelling tale follows the young medical student as he travels the region of South Africa on his motorbike. Throughout his journey, you'll bear witness to the events that inspired his political consciousness, all stated and recorded through his diaries.
03 – The Door in the Floor

Based on the classic John Irving novel titled A Widow For One Year, this production takes elements of the story and slices them into this motion picture. Jeff Bridges takes the role for a drunk children's book writer who, in turn, hires an aspiring teenager to work with them. Of course, connections are made, and lessons are learnt for both parties.
02 – Starting Out in the Evening

Frank Langella plays the writer protagonist for this motion picture, a feature centred around the inspiring novel written by Brian Morton. In short, this movie is an ongoing intellectual conversation about past writers.
01 – Ruby Sparks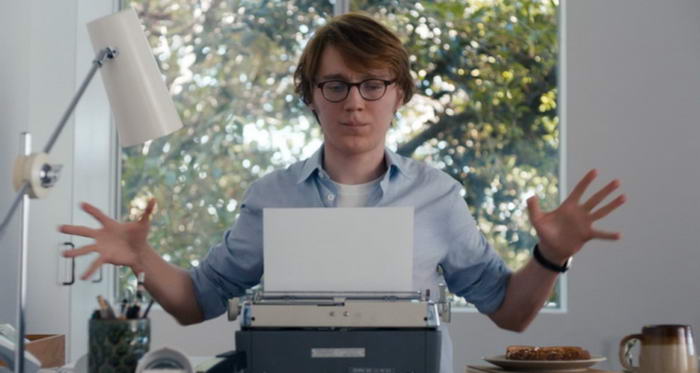 Ruby Sparks is a one-of-a-kind film that delves into the very depths of what it means to be in a relationship and twists it in such a way that will keep you hooked. The story revolves around Paul Dano, a hugely successful writer who is struggling to match the expected success of his first release.
He begins to create a fantasy girl, a girl who turns out to be real yet can bend to everything he writes in the book, pushing the boundaries of control that can so easily dominate a relationship.
Guest post by Brenda Berg:
Brenda Berg is a professional with over 15 years of experience in business management, marketing and entrepreneurship. Consultant and tutor for college students and entrepreneurs, part-time educator and Editor in Chief at Oxessays, who is encouraged to travel around the world and share gained experience.