Growing up, your mother probably told you to get off the couch and do something useful instead of watching TV. However, there are lots of TV shows that are worth your time because of their educational value. TV doesn't have to just be a way to pass the time. So, take a look at these 10 TV shows that actually make you smarter.
10 – NOVA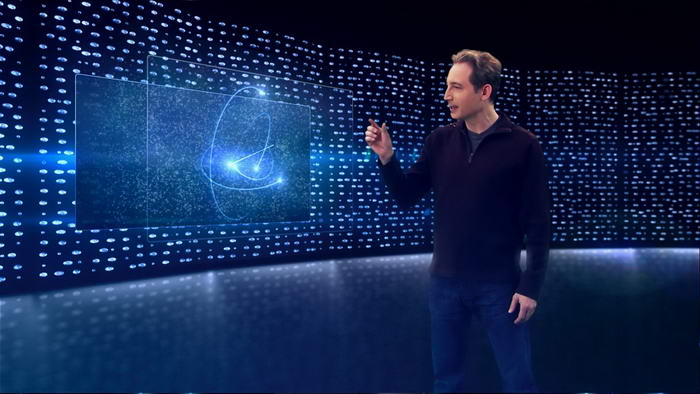 NOVA has been a feature show on PBS since 1974. Topics have ranged from Siamese twins and infectious diseases to terrorism and sea creatures. If you want to learn something new, you can't go wrong with NOVA. The show captures viewers' attention with fascinating facts about animals, the world, history, and more.
PBS is a TV station dedicated to teaching young people through wholesome entertainment. It airs some pretty awesome shows, like NOVA, that enlighten your mind and expand your knowledge base. And the best part is that PBS is available through most TV Packages because it's a non-profit station.
09 – MythBusters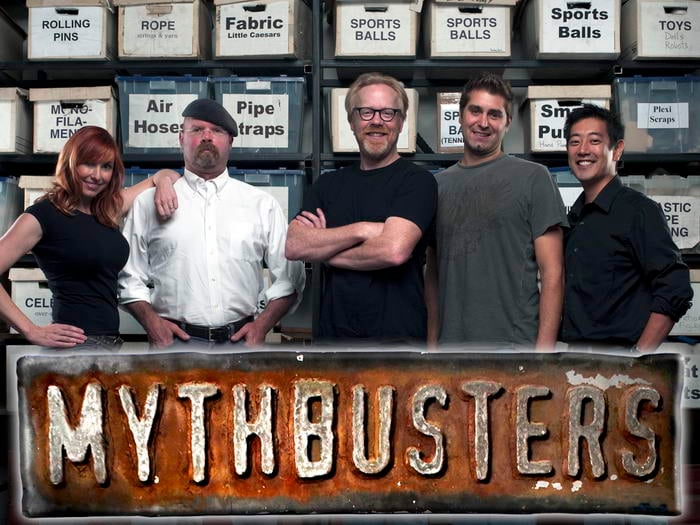 Have you ever wondered if that scene you saw in a movie was actually possible in real life? Well, MythBusters is a TV show that sets out to prove or disprove the validity of these scenes. Of course, they also look at common myths and rumors, too. The hosts, Adam Savage and Jamie Hyneman, both have backgrounds in special effects and they try to recreate situations to prove or disprove myths for your entertainment.
MythBusters airs on the Discovery Channel and it went into its 11th season in 2013. Some of the myths that have been tested on the show include: whether a person can survive a multi-story elevator fall by jumping just before the elevator hits the bottom; how many balloons do you need to lift a 40 pound child; and are men or women better drivers.
08 – Holmes on Homes
One great show for learning about home renovations and repairs is Holmes on Homes. The host, Mike Holmes, visits homeowners who need help with home renovations that have previously been messed up by hired contractors. He then walks you through the problems and things to look for in your own home. Holmes and Homes producers say, "The world is full of shady contractors who take shortcuts, use shoddy building practices, or employ a band-aid approach to repair work." The goal of Holmes on Homes is to prevent things like this from happening to you.
In 2008, Holmes on Homes received the Gemini Award for "Best Lifestyle/Practical Information Series." It airs on HGTV and several other networks in Canada, where the show originated. Mike Holmes also makes guests appearances on other HGTV shows.
07 – Bill Nye the Science Guy
If you like to see science experiments that have unexpected results, then watch Bill Nye the Science Guy. The quirky host takes you through the science and makes education fun. The show has won 19 Emmy Awards and is a continued favorite among school-aged children. Although Bill Nye the Science Guy is no longer on the air, you can still catch episodes on PBS from time to time. It was originally created by Disney Educational Productions.
06 – Big Bang Theory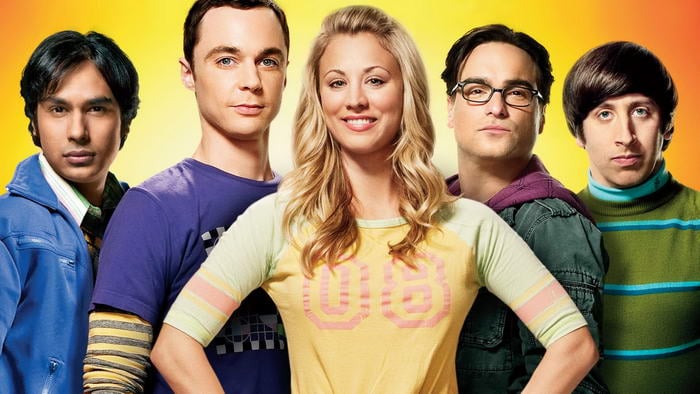 Everyone loves a good sitcom, and The Big Bang Theory is actually an educational one. It's about a girl (Penny) who moves across the street from some physicists and a mechanical engineer. The story follows her awkward interactions with these geniuses in a comical way. The Big Bang Theory first aired on the CBS network in 2007 and finished its seventh season in 2013. It's both comical and educational.
The producers of the show care a lot about getting the science behind the show right. Bill Prady said, "In fact, we're working on giving Sheldon an actual problem that he's going to be working on throughout the season so there's actual progress to the boards." They hire professors from nearby colleges to help with the science and math.
05 – House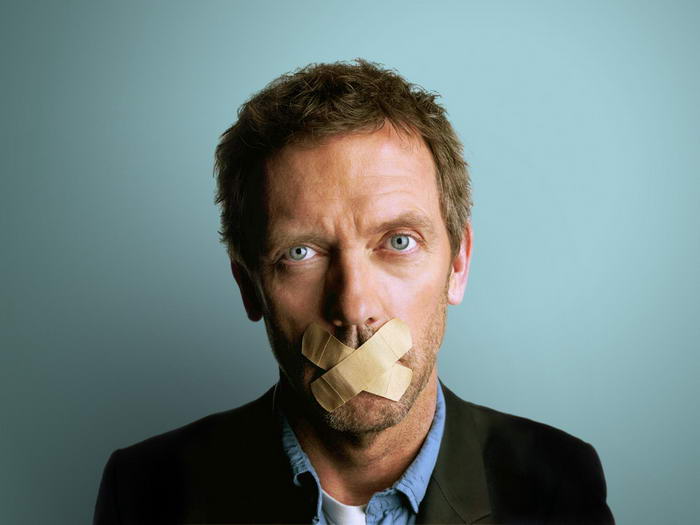 House is one of those absolutely fantastic individuals who has a sense of humor that could rub the hide off of sandpaper. No matter how twisted his logic is and how demented his tactics, you can always learn one thing from him and that is how to think away from the normal constructs.
Dr. Gregory House takes every case that crosses his desk that happens to have some sort of interesting and "incurable" clause. He's always challenging his team and making them jump through insane hoops in order to save the lives of their patients. Whatever maniacal feature he adds to television is usually a decent one considering that when you turn off the old boob-tube you're looking for the next twisted way to solve your problems without the book of conventional knowledge.
04 – Lie To Me
This is one of those shows that you watch and enjoy with the protagonist. Why? Because you get to crack the bad guy and, potentially, become one with the show in general. You learn a lot of cues here: are they lying? Why is he twitching that way? Her posture doesn't say the same thing as her language!
In all honesty, being Dr. Cal Lightman would be a headache for most, but just because he aids in investigations on the silver screen doesn't mean that he hasn't taught us a thing or two about being ourselves and about faking our body language at just the right moment. You never now when you're going to need that.
03 – Cash Cab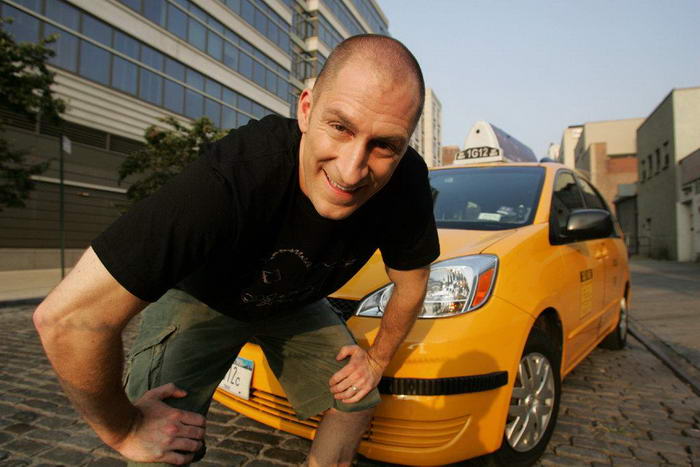 There was a time period when game shows were all the rage in the States. Among one of the most famous, and hilarious, game shows was Cash Cab. Who wouldn't love to get into a cab, fully prepared to start throwing money into the meter and gas tank only to find out that they have been selected to play for money? Just, don't get too many wrong or you'll end up walking the rest of your journey without the chance to pay off that hated credit card.
Go ahead and test your wit and knowledge if you dare. You could always get in, stare at the host, and promptly get out and walk everywhere you need to go; though, that's not recommended. The American version of the show held a good bout of humor thanks to its host and avid comedian Ben Baily. Between the questions and his facial expressions, there is seldom an episode worth missing.
02 – Jeopardy
Who is Alex Trebek for 500? Most households know this format, and know the theme song that accompanies it. Jeopardy is one of the best buzzer filled game shows on the planet for learning random tidbits about everything there is to know. If you're a fan of common knowledge, or not so common knowledge this is definitely a show for you. Feel free to answer the questions, just make sure your answer is in the form of a question. If not, be prepared to hear the dreaded duck-buzzer and watch another contestant pick up your victory.
01 – Sesame Street
If you say you've never watched Sesame Street at least once, Dr. Cal Lightman will call you a liar to your face and promptly walk away. Sesame Street is one of the tantamount learning tools for the younglings. Let's be honest, most of us learned how to share by watching Oscar scrunch up his face and try to be mean. Who didn't learn to count to ten from the Count? Most importantly, who didn't figure out which category or thing wasn't like the other? Sesame Street is a great way to start picking up the IQ at an early age. Why not sit back and enjoy a few episodes with the kids, huh? You might learn something.
These are just a few TV shows that will make you smarter by watching them. What other shows do you like to watch to increase your knowledge about life and the world? Leave a comment below
Author Bio:
Abigail Clark is an upcoming freelance writer. She graduated from The University of South Florida with a bachelors in marketing, minoring in journalism. When she isn't up to her neck in coupons she is enjoying the outdoors fishing. She loves doing reviews for technology, home products and beauty products. If you would like her to do a review for you look her up on twitter @downtownabby17.