Here we are, on a Monday night, all exhausted and frustrated after a day of tedious work with the accompaniments of the boss' stern words, sitting on a sofa and we switch on our television. What can we expect? A nice, refreshing, funny and comforting TV show! A sitcom is for many that daily, or weekly, dose of relaxation required in our hectic lives. Plus, you don't need to go anywhere looking for this moment of joy, as you have it served on your platter of the television roster. Also, this entertainment comes at a pocket–friendly price as well, as there are many coupons and promo codes available for Amazon, Netflix or numerous TV networks. You'll find that there are coupon codes basically for any store, so you can save on anything – from TV series to kitchen appliances from Kohl's or clothes at affordable prices with coupons for Neiman Marcus.
The television industry has produced innumerable sitcoms that are loved by many, so it's no wonder you may be in a fix when it comes to making a choice what to watch. However, you don't have to worry anymore! Here's our list of top ten best sitcoms of all time you should certainly check out!
10 – Two and a Half Men
What do you expect when you have a "playboy" Jingle writer, a divorced and homeless brother with the dash of a dumb yet cute 10 – year old – it's a complete mad – house! The series smashed many records and won many awards for their outstanding comedy, which just makes you love the show. If you like a little 'naughty' comedy – you definitely need to watch this.
09 – The Big Bang Theory
If you are the science guy, or you're into the geeky field, or maybe you just like a good comedy – The Big Bang Theory is for you. 2 young physicists along with a couple of friends show the world the humor behind the nerds' lives and making wisecracks until an aspiring actress joins them to take the show to another level. The puns, sarcasm and inside jokes will tickle you even after you turn off the TV!
08 – M*A*S*H
The 1970s produced this sitcom based around the subject of 3 army doctors during the Korean War. Although it is regarded as a sitcom, it had a serious tone and straight-faced humor surrounding some of the dramatic moments in an army setting. Perhaps it is one of the unique features that make it the best of the best.
07 – How I met your Mother
A story with a plot and structure as unique as this one is bound to be interesting, and "How I met your mother" checks all those boxes for its rightful characteristics. A father of 2 takes his children on a flashback tour down his memory lane along with his best mates to satisfy the title of the sitcom. The eccentric comedy and storyline mixed with the adventures of the father on the way to meet their mother will make you one of many of the sitcom's cult followers!
06 – Everybody Loves Raymond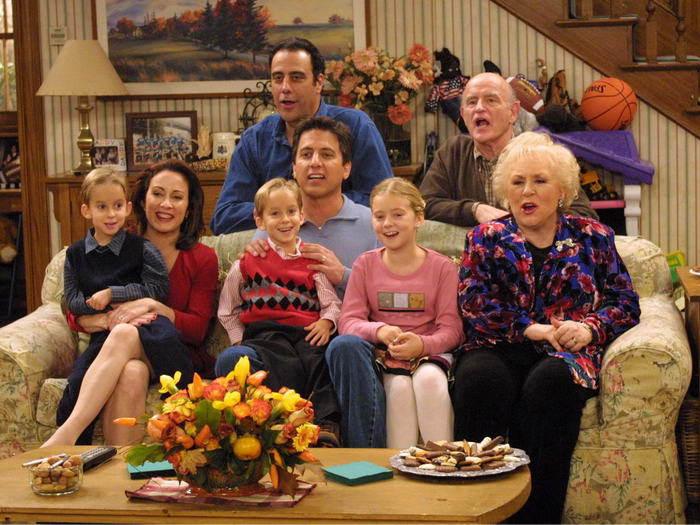 A carefree sports writer doesn't like any of the family responsibilities and finds himself incapable of taking a stand in many difficult situations, although he always manages to bring his wits and jokes even in the worst times. The comedy of errors is what makes everybody love Everybody Loves Raymond!
05 – That '70s Show
Teenage comedy revolving around a gang of friends residing in a suburb in Wisconsin. The mishaps and the evolution from adolescence to their adulthood, largely depicting satire, parody and humor blended with topics that shaped the age of 1970s – generational gap, recession, sexism, and many more, make it one of the most important sitcoms to watch.
04 – The Simpsons
Don't be deceived by the cartoon appearance – this one is for everybody to watch and enjoy! A sitcom based on a middle-class family of America using the humor and satire of an average family. This animated sitcom takes advantage of the tools of parody and spoofing of the American culture and society, television and human nature.
03 – Cheers
A long sitcom series running for 11 seasons and owning Thursdays every week is Cheers. Yes! You like the sound of it. People from many walks of life gather in this bar – Cheers, and touch upon numerous social issues with a dash of humor and satire. Also, this highly rated US series tackled brilliantly such controversial issues as alcoholism, homosexuality and adultery.
02 – Seinfield
Seinfield is definitely among the best when it comes to breaking the conventional rules of mainstream television series. Most of the storyline is based on the writer's real–life experiences, and the hidden humor and comedy of a situation is well extracted and exhibited in Seinfield. For all those who want something fresh on their viewing roster, go for Seinfield!
01 – Friends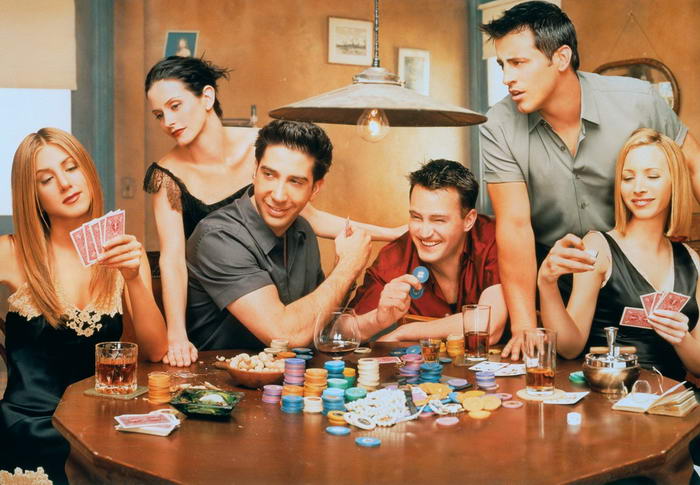 Friends is the epitome of all sitcoms, running for 10 long seasons and making people laugh through years! A smile won't leave your face as the plot takes you to the lives of 6 BFFs staying in an apartment and throws at you the goodness of comedy and hilarious wisecracks revolving around issues of love, life, career, romance, and more. It is certainly the one show that must find place on your to-watch list!