Since the dawn of time people have loved a good mystery story. So often, it's the detectives that we fall in love with, as we join them on the journeys of solving the cases. Whether they're from books or comics, these fictional characters are all brilliant. They may have their flaws, but you can guarantee that they'll all catch the bad guy by the end of the story!
10 – Kay Scarpetta
'Marketing non convenzionale' by Norz Web Marketing
Technically, Dr Kay Scarpetta is a Chief Medical Examiner, but she's always heavily involved in the solving of cases throughout a series of books by crime writer extraordinaire Patricia Cornwell. This is a thoroughly modern detective, whose skills in the area of forensic investigation are exceptional.
09 – Sam Spade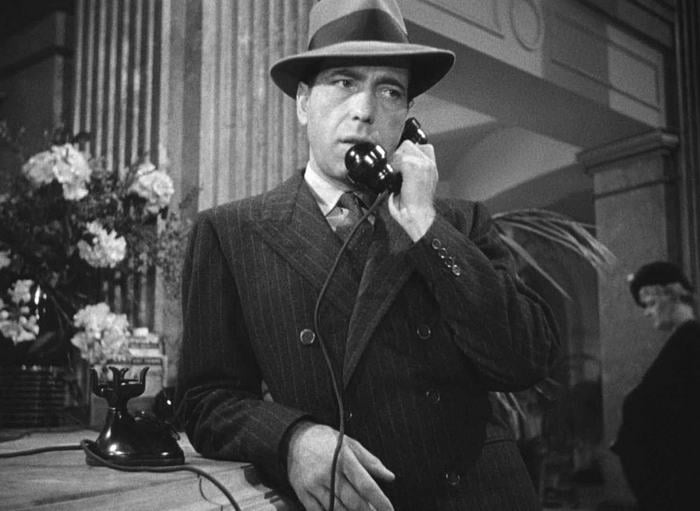 Sam Spade is the detective created by Dashiel Hammett in his infamous novel, The Maltese Falcon. This book was published in 1930 and has shaped the entire hard-boiled detective genre ever since. It has been adapted for the big screen several times, with the main character most famously being played by Humphrey Bogart in 1941.
08 – Harry Bosch
'City of Bones 1849' by peter
Michael Connelly first created the character of Harry Bosch in The Black Echo, a novel published in 1992. Since then, Harry – or Hieronymus, to use his full name – has gone on to star in an entire detective series which now comprises of 17 novels. He has also made a number of other appearances in various other shorter works.
07 – The Hardy Boys
Frank and Joe Hardy are teenage brothers who fight crime on a daily basis. Together, they have appeared in numerous different series. Much of their popularity is probably down to the fact that they're so young, easy to relate to, and lead adventurous lives; Nancy Drew was popular in a very similar way. Plus, of course, there's two of them – double the detectives equals double the enjoyment!
06 – Tintin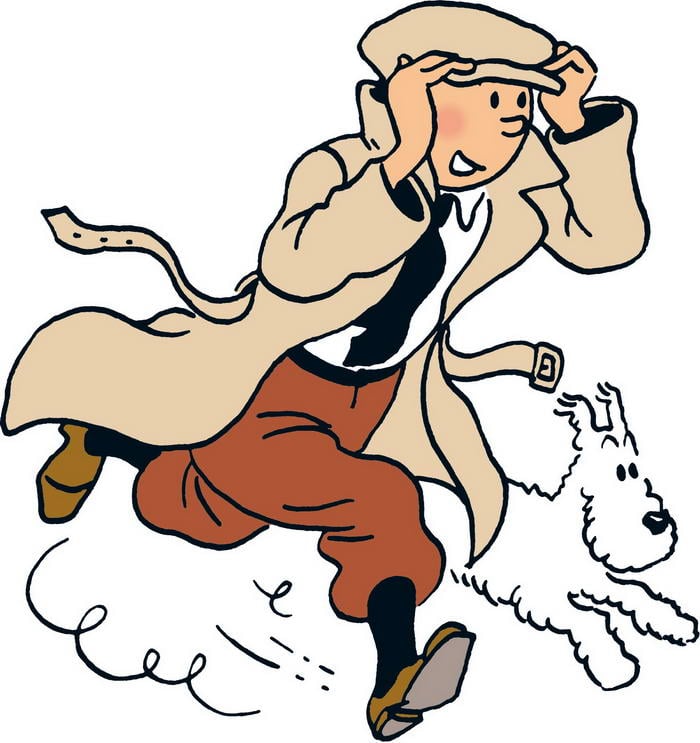 Created by Hergé, Tintin is a young investigative journalist in a comic strip entitled The Adventures of Tintin. They may not be trained detectives, but Tintin and his dog Snowy seem to solve a lot of crime along the way – all with sharp minds, quick wit and all-round good natures!
05 – Philip Marlowe
Philip Marlowe is a character created by Raymond Chandler; he appears in a number of novels and short stories including The Big Sleep and The Long Goodbye. Marlowe is such a kingpin in the detective genre himself, but he was heavily influenced by another name on this list: Sam Spade.
04 – Miss Marple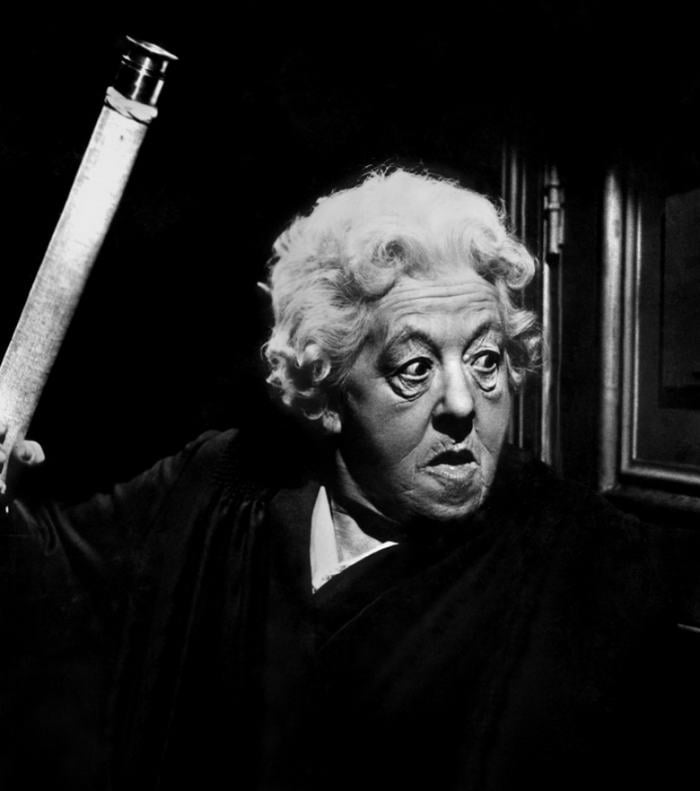 Miss Marple is Agatha Christie's aging, endearing female detective who loves a good gossip. She has appeared in countless different novels, which have all been adapted for television several times. Angela Lansbury and Margaret Rutherford are two of the best-known actresses who have taken on this iconic role.
03 – Inspector Morse
Famously, John Thaw played Inspector Morse for the television adaptations, but the original character featured in a series of books written by Colin Dexter. Not many people realise that the character's first name is actually Endeavour, which lent itself to the television series of the same name, which focused on Morse's younger years.
02 – Sherlock Holmes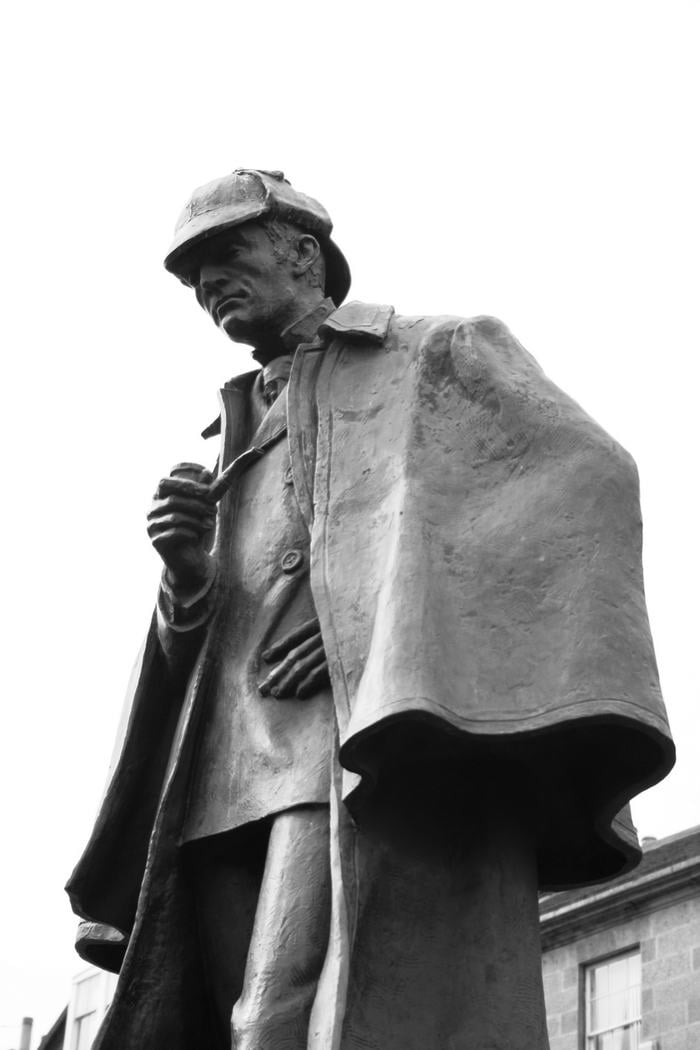 By Siddharth Krish.Siddharthkrish at en.wikipedia [CC BY-SA 3.0 or GFDL], from Wikimedia Commons
The deerstalker-wearing, pipe-smoking detective that is Sherlock Holmes was created by Sir Arthur Conan Doyle to star in 60 novels and short stories. His ability to pick up on the tiniest crime scene details makes him a force to be reckoned with – and an extremely popular detective. Huge Hollywood names such as Benedict Cumberbatch and Robert Downey, Jr. have portrayed Sherlock Holmes in film and television, which just goes to show this character's immense popularity.
01 – Hercule Poirot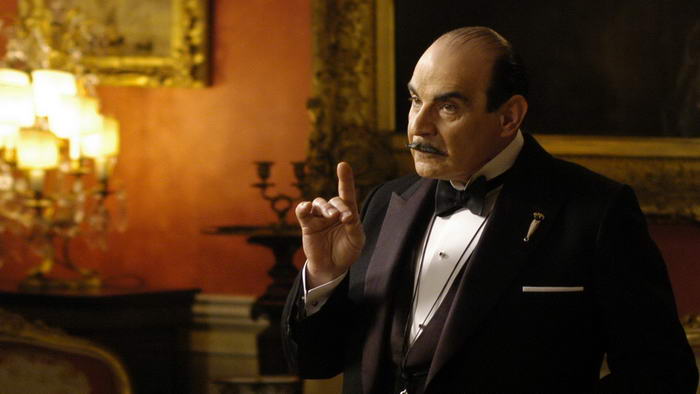 Agatha Christie is generally considered to be one of the best mystery writers of all time, and perhaps Hercule Poirot is her greatest creation. The little Belgian detective, with all his quirky ways, has an incredible knack for putting together all the pieces of a crime scene to catch the killer every time. Hercule Poirot is so endearing that he isn't just one of the best fictional detectives ever written, but he's one of the best loved characters in any genre!