Getting up and going to work is something that we all have to do in order to pay the bills, but that doesn't mean you can't enjoy it. All work and no play isn't good for you, so sometimes it can be beneficial to quit your job and start anew doing something completely different. We all have that dream job that we'd love to spend our days doing, so here are ten reasons why you should stop doing what you're doing and chase your dreams!
10 – Your job is at risk
'Job search' by kate hiscock
Job security is very important – after all, nobody wants to be left in the lurch without a job or an income, especially in this economic climate. That's why being proactive is important. If you hear that your company is struggling, if they're making redundancies, or if your job is in danger for any other reason, then quit while you're ahead. If you wait until unemployment hits, then you might find that it's even more of a struggle to find something new, but if you look now then you won't be left with a gap in between jobs.
09 – You don't feel appreciated
'Handshake man – women' by Flazingo Photos
Whatever you do, it's great to feel that all your hard work is noticed and appreciated. If you don't feel like your contributions are being acknowledged – or, even worse, if you feel ignored altogether – then find a company that will really appreciate you! Instead of feeling like a spare tyre, you'll come to realise that you are actually a valuable member of the workplace.
08 – Life's too short
'Day 21 Occupy Wall Street October 6 2011 Shankbone 16' by David Shankbone
Why stay in a dead-end job that's unsatisfying? Life's too short to wake up with dread every morning, battle your way through a boring or stressful day, then go to bed tired and stressed. Take a little time to find a job that you really enjoy (believe it or not, they do exist!) and suddenly you'll find that you're able to enjoy life a little more. That's what life's all about!
07 – You're over-qualified
'Megan's Graduation | 2' by Will Folsom
If you're bursting with skills and qualifications that aren't getting used, or if you're full of untapped potential, then you're not performing at your best. Not just that, but you deserve better, as well. There's a company out there that's just waiting for someone like you to come along, so quit your current job and move somewhere that challenges you and enriches you – and where you do the same for them!
06 – It's time for a change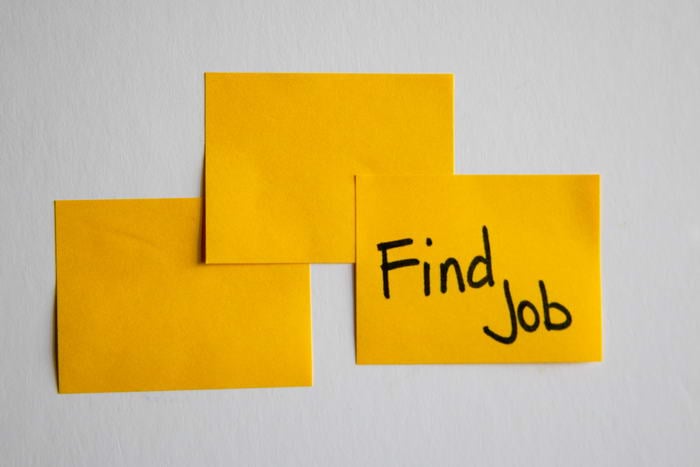 'Sticky notes – Find a Job' by Flazingo Photos
Sometimes, the simplest reason you need to quit your job is that it's time for a change. Being stuck in the same job for years on end can get boring; it can seem like there's no way out. However, all you need is a new environment, a fresh perspective and different colleagues, and suddenly the world will seem like a brighter place!
05 – You don't get on with your colleagues
'Kristovskis-meeting-89.jpg' by Baltic Development Forum
It's unreasonable to expect to get on like a house on fire with your entire office, but that doesn't mean that you have to put up with a group of people that you simply don't get along with. Sometimes, it's unavoidable; whether it's a colleague or a superior, from time to time you might come across someone who makes your life really unpleasant. The easiest and best thing to do is to remove yourself from the situation and begin work somewhere else, in an all the more pleasant environment. The longer you stay in an uncomfortable environment, the less productive your work will be.
04 – You've hit your glass ceiling
'Buildings – Harbour Centre – 1977' by Mike
If you're ambitious, then you'll constantly be looking for new opportunities and new directions in which you can progress. However, certain companies can only offer you a limited number of opportunities before you hit your glass ceiling. If you want to climb your career ladder but you can't see a way to do so in your current job, then quit and transfer to a company that has a whole other avenue for you to explore!
03 – It doesn't pay
'Money' by 401(K) 2012
Although money shouldn't be your sole reason for choosing a field of work, it can't be denied that you have to earn money in order to live and pay the bills. If your incomings simply aren't covering your outgoings – or if you'd like just a little bit extra to act as a cushion – then find yourself a job that will give you the funds that you need.
02 – You need to fix your work-life balance
'Work life balance' by Simply CVR
Family should always come first; spending time with your nearest and dearest is always more important than work. However, sometimes you can get carried away with work, and you find yourself working ridiculously long hours. When do you get to see your loved ones? If your work-life balance is out-of-kilter, then quit right away. Find a job which allows you to work less (and enjoy what you're doing!) and spend more quality time with your family.
01 – You don't enjoy it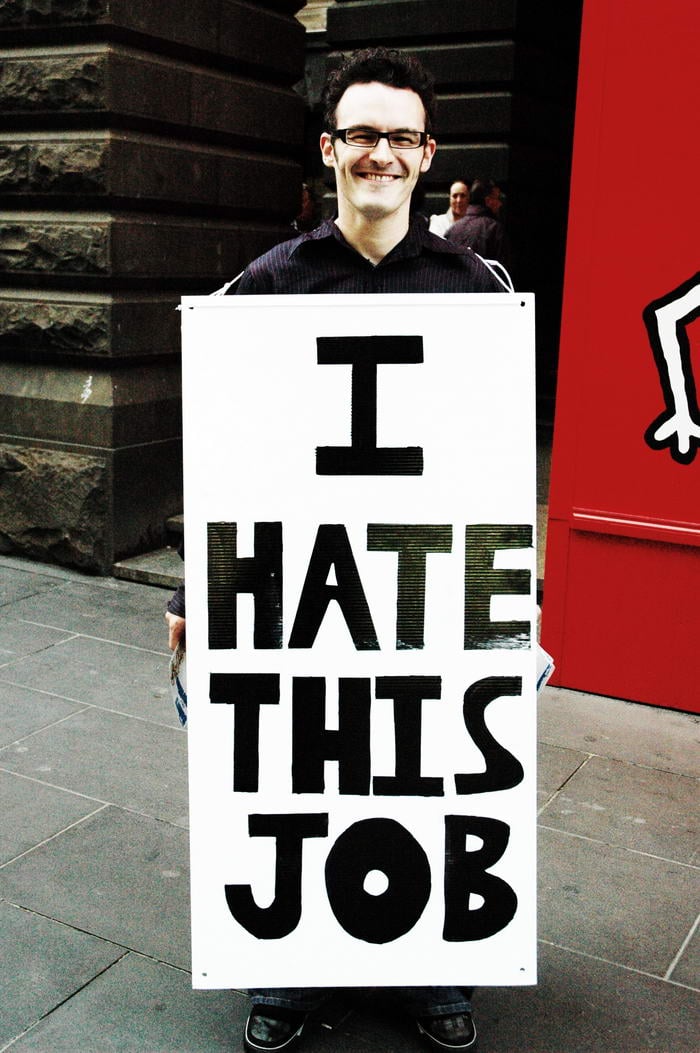 'I hate this job' by Yasser Alghofily
This is the simplest and best reason to quit your day job and find something new. Work doesn't have to be boring, stressful or arduous. There are plenty of opportunities out there for fabulous jobs that are really fun, so get out there and find them! If you've always dreamed of having a certain job, then strive to achieve it. If you're happy in your job and enjoying what you do, then you're more likely to excel and have even more success!