Michael Scott (Steve Carell) left ''The Office'' series since 7th season. But show is still on which is cool. Of course we would miss ''The Best Boss'' too much. But the rest of characters are still so hilarious to watch. I'm sure most of audience's favourite character is Dwight Schrute (Rainn Wilson) , also my favourite. Dwight is the top Salesman and former acting manager for the Dunder Mifflin Paper Company, and has won numerous awards for his successes, despite lacking social skills and common sense. He is trained in the art of surveillance ,also has a purple belt in Goju-Ryu Karate, and is a former volunteer sheriff. He's an aficionado of pop culture, science fiction, classic rock, and muscle cars. Enough talk. Check out 10 Most Hilarious Dwight Schrute Quotes to understand him more which is impossible.
10 – Dwight Schrute Quote
I don't have a lot of experience with vampires, but I have hunted werewolves. I shot one once, but by the time I got to it, it had turned back into my neighbor's dog.
09 – Dwight Schrute Quote
Why tip someone for a job I'm capable of doing myself? I can deliver food. I can drive a taxi. I can, and do, cut my own hair. I did however, tip my urologist, because I am unable to pulverize my own kidney stones.
08 – Dwight Schrute Quote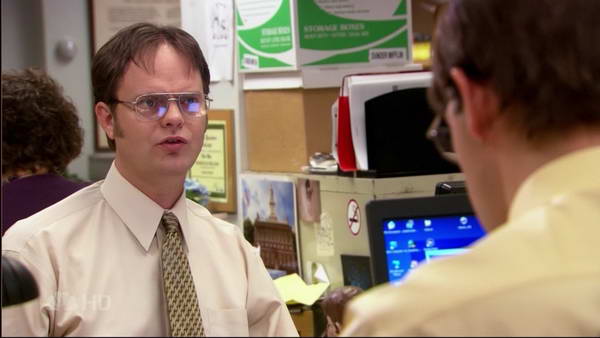 When I die. I want to be frozen. And if they have to freeze me in pieces, so be it. I will wake up stronger than ever, because I will have used that time, to figure out exactly why I died. And what moves I could have used to defend myself better now that I know what hold he had me in.
07 – Dwight Schrute Quote
Michael is like Mozart, and I'm like Butch Cassidy. You mess with Mozart and you're gonna get bullet in your head, courtesy of Butch Cassidy.
06 – Dwight Schrute Quote
"R" is the most menacing sound in the English language. That's why it's called "murder" and not "muckduck."
05 – Dwight Schrute Quote
When my mother was pregnant with me, they did an ultrasound and found she was having twins. When they did another ultrasound a few weeks later, they discovered that I had adsorbed the other fetus. Do I regret this? No, I believe his tissue has made me stronger. I now have the strength of a grown man and a little baby.
04 – Dwight Schrute Quote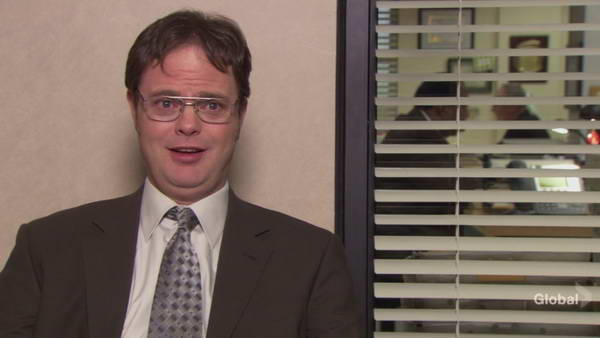 Would I ever leave this company? Look, I'm all about loyalty. In fact, I feel like part of what I'm being paid for here is my loyalty. But if there were somewhere else that valued loyalty more highly, I'm going wherever they value loyalty the most.
03 – Dwight Schrute Quote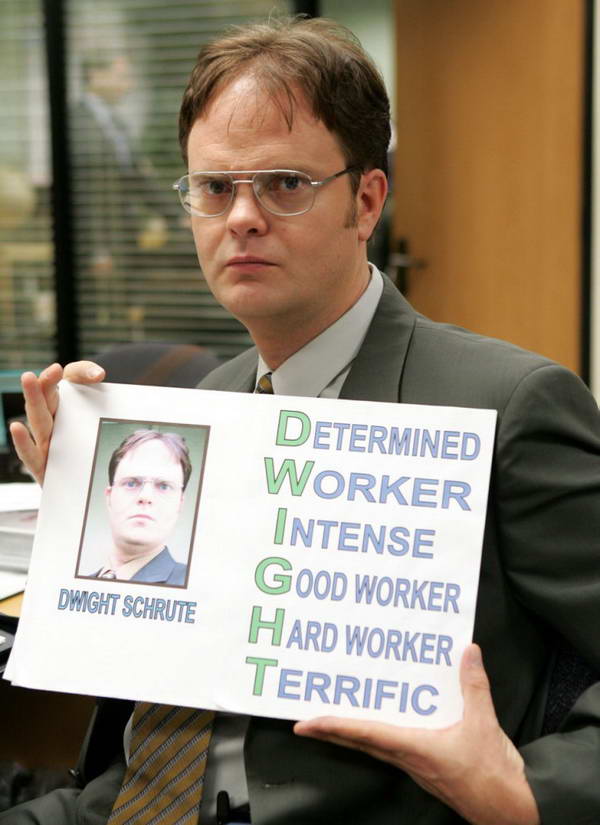 I come from a long line of fighters. My maternal grandfather was the toughest guy I ever knew. World War Two veteran killed twenty men and spent the rest of the war in an Allied prison camp. My father battled blood pressure and obesity all his life. Different kind of fight.
02 – Dwight Schrute Quote
As a farmer I know that when an animal is sick sometimes the right thing to do is put it out of it's misery. With the electricity we are using to keep Meredith alive we could power a small fan for two days. You tell me what's unethical.
01 – Dwight Schrute Quote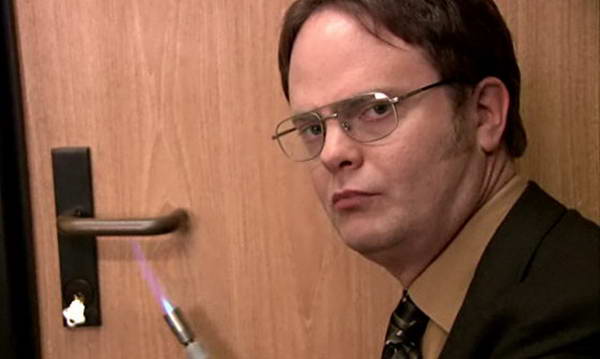 I grew up on a farm. I have seen animals having s*x in every position imaginable. Goat on chicken. Chicken on goat. Couple of chickens doing a goat, couple of pigs watching.