Video games have arguably become one of the most popular ways to pass the time by. Is it surprising? They offer hours, even months, of endless entertainment for anyone to enjoy. With the holiday season rolling around the corner, video games may be a part of your gift shopping list. Take a look at the following list of the 10 Most Popular PS4 Games in 2016 to help you pick out the perfect PS4 game!
10 – Lego Star Wars: The Force Awakens

BUY HERE: Lego Star Wars: The Force Awakens
The Force Awakens version is similar to previous Lego games. However, new system introductions give players building options that can be destroyed and rebuilt to allow new path openings. Also, you are able to hide behind cover and "Blaster Battles" can be participated in with enemies. Try out over 200 playable characters in the game and explore their back-stories!
09 – Call of Duty: Modern Warfare Remastered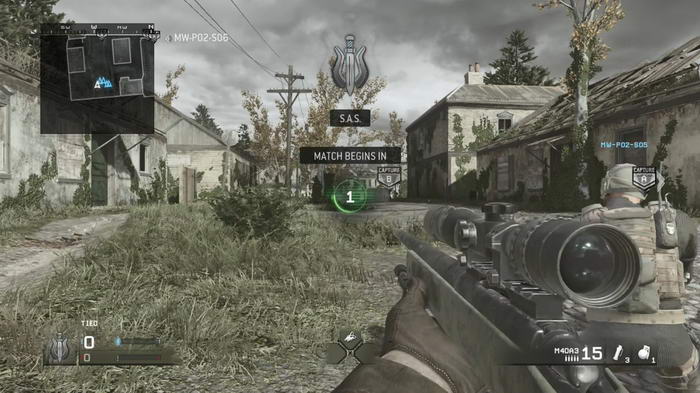 BUY HERE: Call of Duty: Modern Warfare Remastered
This edition is a revamped version of Call of Duty: Modern Warfare. Some changes encompass high-definition, enhanced textures, and more. The game modes include both campaign and multiplayer. You can enjoy ten maps that are fan-favorites from the multiplayer mode and access the remaining maps later this year. Progression is available to accomplish in the game to unlock special items.
08 – Watch Dogs 2

BUY HERE: Watch Dogs 2
You can enjoy this action-adventure game in a fictionalized setting of the San Francisco Bay area. Playing from a third-person perspective, you navigate by foot or vehicle as you use game characters to eliminate the city's advanced surveillance system. Missions can be completed in a number of ways and competitive game playing is obtainable with the cooperative multiplayer capability.
07 – BioShock: The Collection

BUY HERE: BioShock: The Collection
Bio Shock: The Collection is a treasure trove for those who love the game or are interested in playing it. The collection contains remastered versions of BioShock and BioShock 2. It also includes content that had intentionally been released as content packs or exclusives. Owners of the game will also get to experience a director's commentary, challenge game modes, and views of abandoned development concepts.
06 – Deus Ex: Mankind Divided

BUY HERE: Deus Ex: Mankind Divided
This game's main character, Jensen, is part of a task force assigned to a special mission. A certain event during the mission makes him suspect hidden agendas are playing out from the inside. This sends him into a series of events in internally investigating his organization. His personal mission leads him to find shocking discoveries and places him in sticky situations.
05 – Ratchet & Clank 2016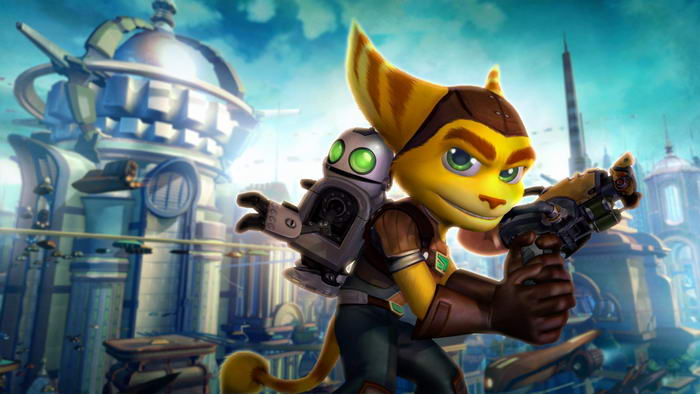 BUY HERE: Ratchet & Clank 2016
While playing Ratchet and Clank, you will spend a majority of the time playing as Ratchet who is on a mission to defeat enemies in different environments. Ratchet is able to use a variety of weapons and gadgets and is even able to utilize the help of Clank. Clank is occasionally playable but mainly assists Ratchet throughout the game by providing the functional capability for actions like diving, flying and so on. Although this game closely relates to the first game in the series, it does provide a variety of different elements.
04 – Dishonored 2

BUY HERE: Dishonored 2
Action-adventure junkies will have fun with this stealthy video game. It is a sequel to Dishonored. The storyline is set in a fictional Empire and timed fifteen years after the first of the series. The beginning of the game allows you to choose which character to play as you accomplish missions set in the storyline. Different themes through the levels provide you with a fun game playing experience!
03 – NBA 2K17

BUY HERE: NBA 2K17
If you like sports, especially basketball, NBA 2K17 is a game you may enjoy. It is a basketball simulation video game that centers on the experience of the National Basketball Association (NBA). Different game modes and customization promote a unique experience for any individual. Some modes allow you to control a whole organization or create a team to play against other teams.
02 – Titanfall 2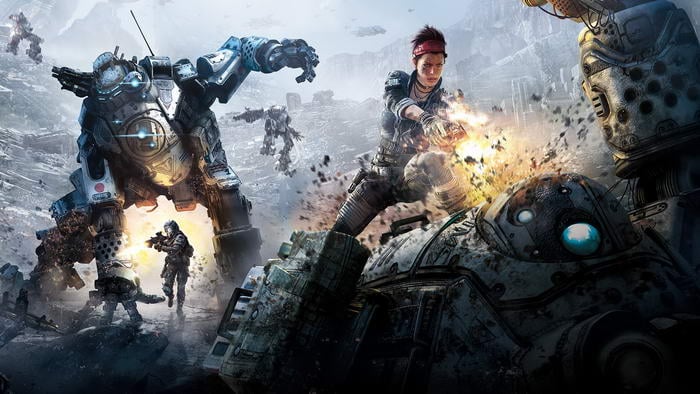 BUY HERE: Titanfall 2
Titanfall 2 is a first-person shooter game that is a sequel to Titanfall. Titanfall is a team player game with objectives and sets the character as a foot soldier or "pilot". Pilots have the ability to control Titans which are mech-style exoskeletons. The game presents a war-torn setting that addresses space exploration. Titanfall 2 is very similar to its predecessor. However, the sequel considers player complaints given for the first game and offers more goodies for players to enjoy.
01 – Overwatch

BUY HERE: Overwatch
This competitive team playing game allows you to select a hero to play and work with your team in accomplishing battle objectives and defeating the opposing team in order to claim victory. Every hero has unique abilities that showcase their power and gear. Heroes are separated into four categorized roles that offer different fighting expertise. Epic battles are fought worldwide on diverse map locations.