From the wheel to the computers, throughout the history of mankind there have been an abundance of inventions that have helped make our lives easier. But not all of them were successful. Let's have a look at how far can the human imagination go. Here are ten ridiculous inventions that will make you smile.
10 – Cat-Mew Machine (1963)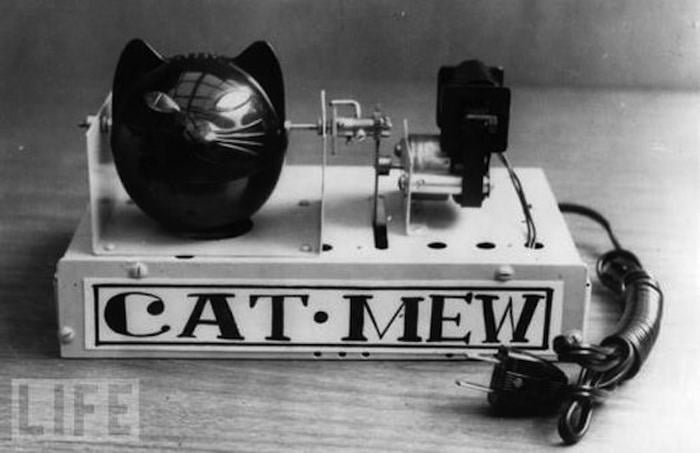 A mechanical cat that meows ten times a minute, whose eyes light up each time. It was built to scare rats and mice.
09 – Baby Holder (1937)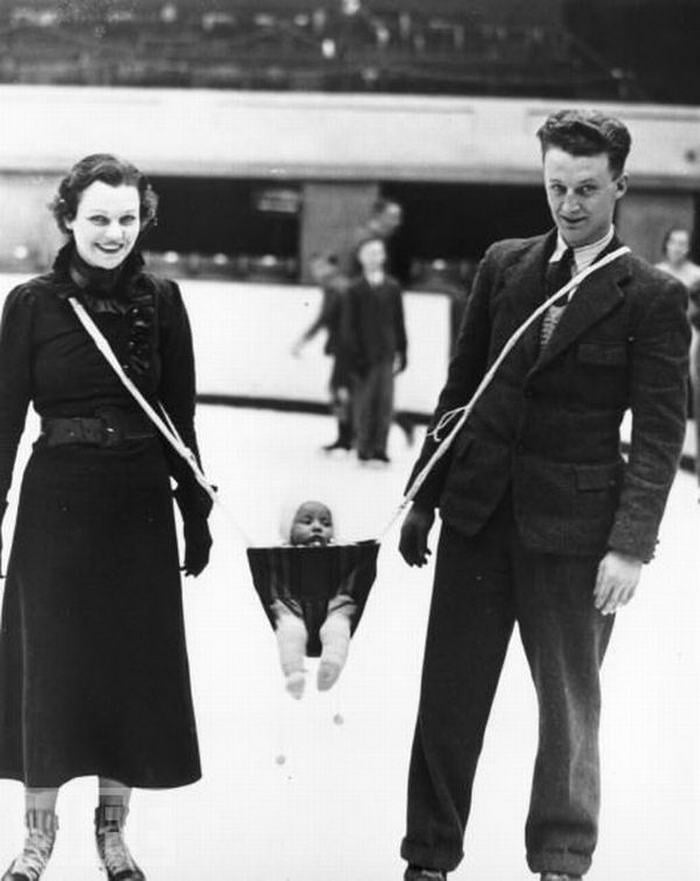 Hockey player Jack Milford has invented a carrying device so that his baby can join his wife and himself on the ice.
08 – Curved Barrel Machine Gun (1953)

It was M3 sub-machine gun with a curved barrel for shooting around corners. It could be useful for random kills!?…
07 – Cigarette Pack Holder (1955)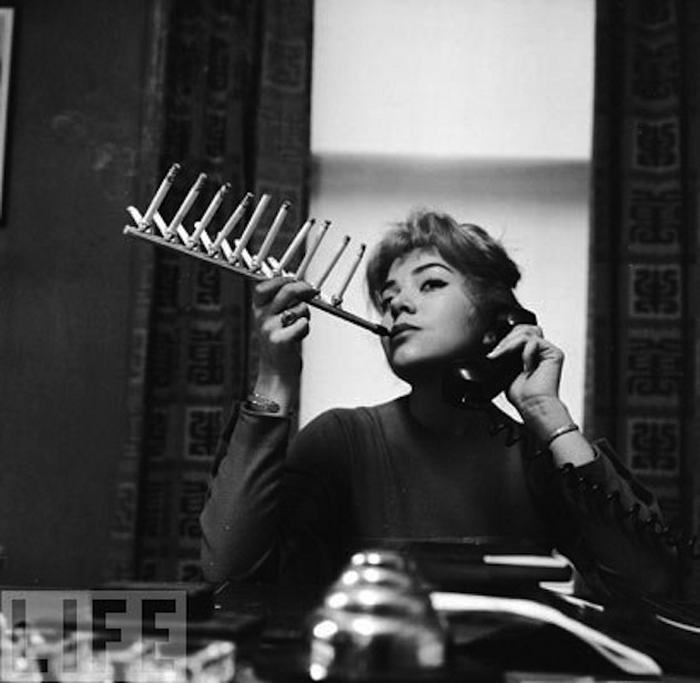 Code name instant death! It was the fifties by the way. Smoking was something 'cool' those days.
06 – Dog Restrainer (1940)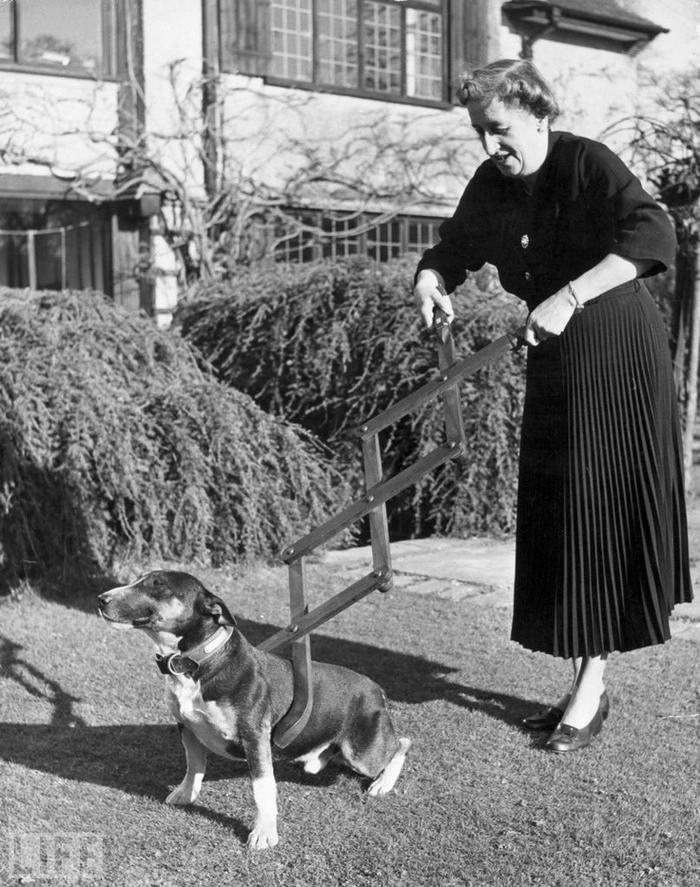 It looks like it is designed for rich people who want to own a dog but don't actually want to touch it.
05 – Illuminated Tires (1961)

Developed by Goodyear, The tire is made from a single piece of synthetic rubber and is brightly lit by bulbs mounted inside the wheel rim.
04 – Finnish Portable Sauna (1962)

Doesn't look comfortable but i think it will even work today.
03 – Shower Hood (1970)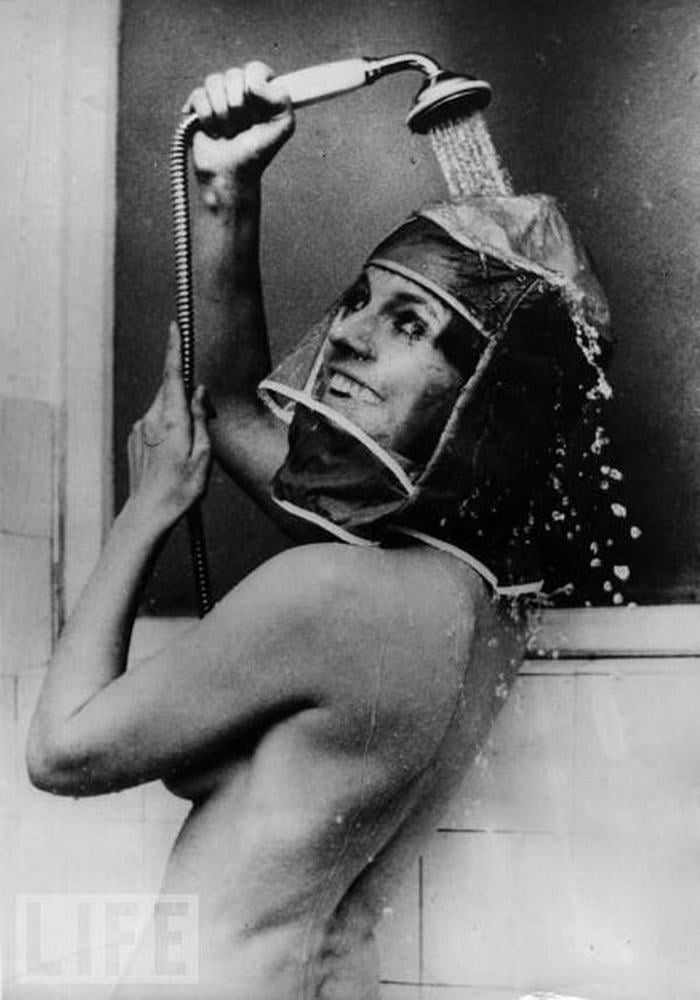 If you don't want your make up ruined when taking shower, this is for you. It looks like doesn't working anyways.
02 – Venetian Blind Sunglasses (1950)

It didn't work in 50's and as you know it didn't work today even Kanye West used it!
01 – Baby Cage (1930s)

These astonishing baby cages were invented in America. The idea behind the cages was to help parents living in cities who didn't have much space.
via:Life.com