Photography has the power to capture precious moments, and when it comes to children, the opportunities for unforgettable snapshots are endless. Jason Lee, a talented photographer, has managed to create a collection of funny images that feature adorable kids in imaginative and heartwarming situations. His exceptional work not only highlights the innocence and playfulness of childhood but also showcases his creativity and artistic vision.
Jason Lee, who is a wedding photographer started taking photos of his two cute daughters back in 2006 when his mom was diagnosed with non-Hodgkins lymphoma. Her daughters were constantly sick, with colds and coughs so he couldn't always bring them to visit their grandmother. He wanted his mother to be able to see her granddaughters without catching their kid germs so Jason started a blog where his mom could see what was going on in their lives. Most of these creative ideas come from his daughters ,Kristin and Kayla.
Check out 10 Most Creative Examples Of Kids Photography By Jason Lee. All credits goes to these sweet kids.
10 – By Jason Lee
09 – By Jason Lee
08 – By Jason Lee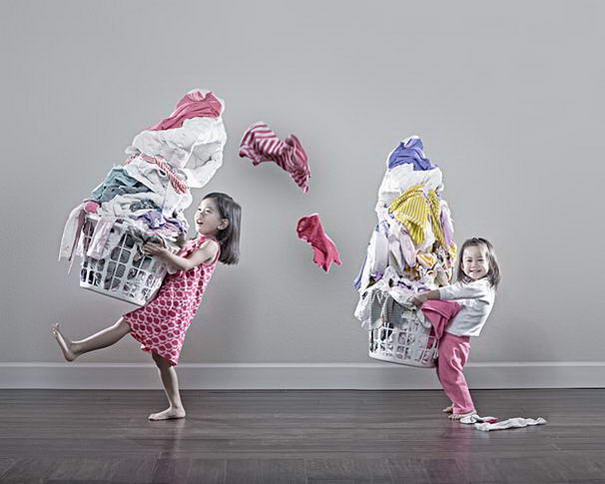 07 – By Jason Lee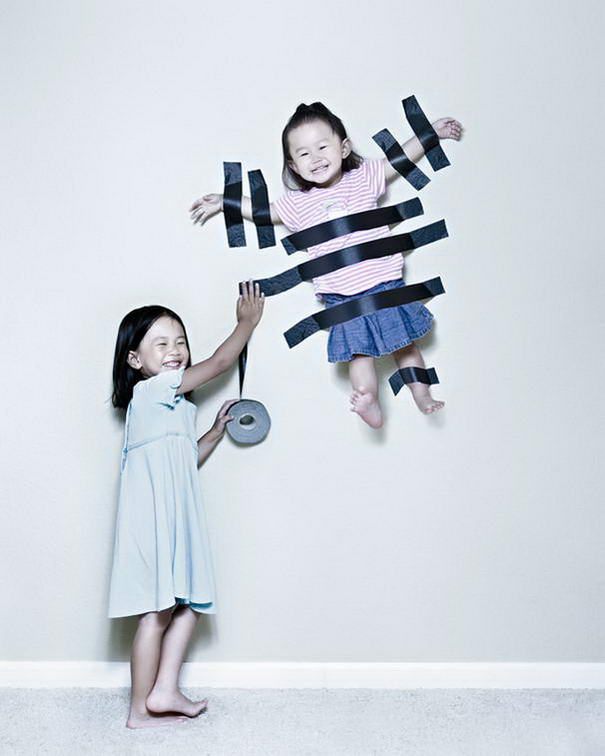 06 – By Jason Lee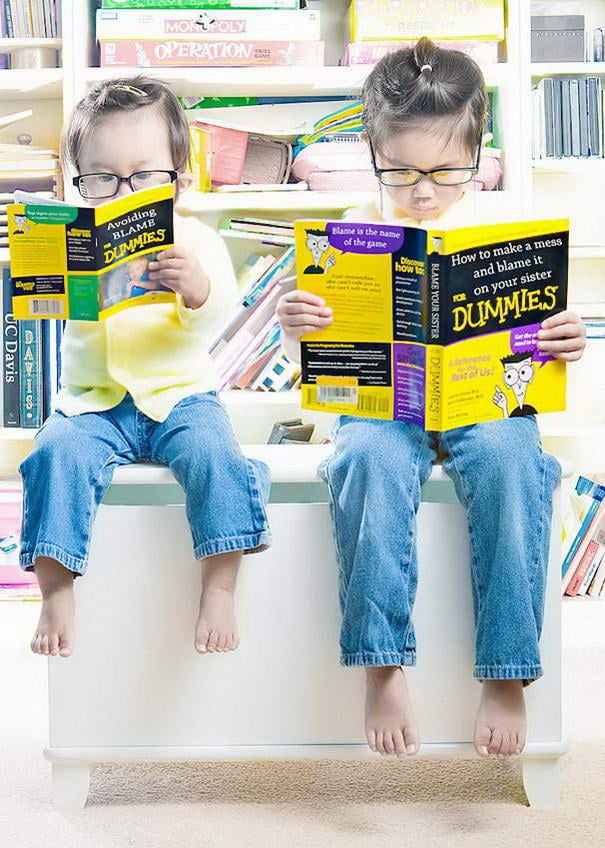 05 – By Jason Lee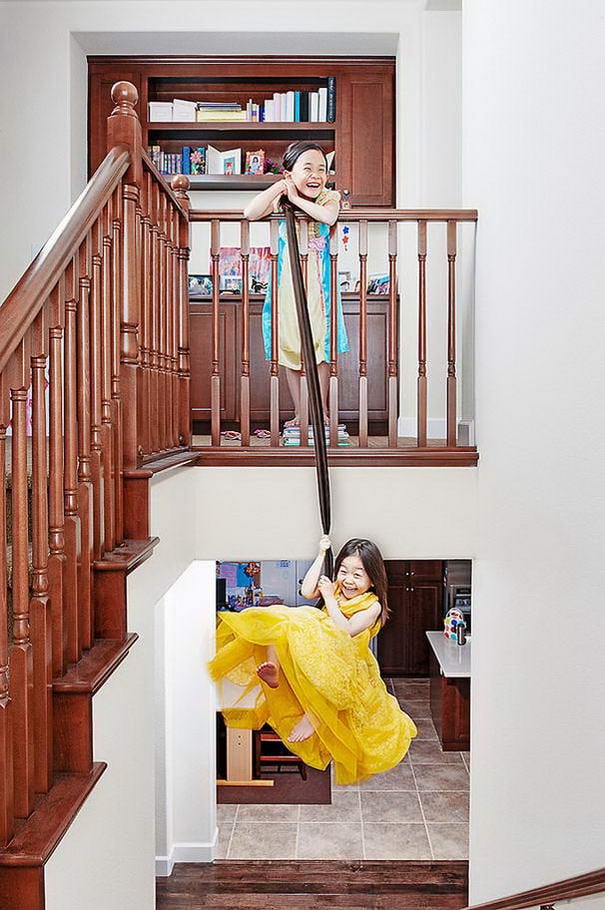 04 – By Jason Lee
03 – By Jason Lee
02 – By Jason Lee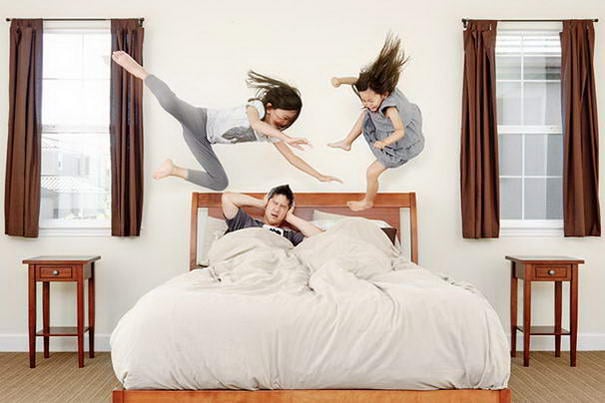 01 – By Jason Lee
In conclusion, Jason Lee's kids photography is a testament to his remarkable ability to capture the essence of childhood through hilarious and endearing moments. His unique approach to creating funny images of adorable kids is both inspiring and delightful. It serves as a reminder that sometimes, the simplest moments in life can bring us the most joy. So, next time you see a child immersed in their world of imagination, take a moment to appreciate the magic and wonder that their perspective brings to our lives.