Everyone needs a little humour in their uptight lives and more often than before, so that's one of the reason that advertisers try to inject some humour into their ads. Injecting humour into their advertisements does not necessarily mean that these print ads are better than other stylish ones. However, the smart playing on words and careful consideration of the ad's objectives, target customers and market standards, humour can help the magazine advertisement increase effectiveness and widen its receptiveness. This is part II..
Check out 10 Most Humorous Print Advertisements Part II.
10 – The other side of America
Advertising Agency: Scholz & Friends, Berlin, Germany
Creative Director: Timm Weber
Art Director: Sebastian Kaufmann
Photographer: Clemens Ascher
Illustrator: Torsten Lass
Copywriter: Mathias Brueckner
09 – Nikon S60
The Nikon S60. Detects up to 12 faces.
Advertising Agency: Euro RSCG Singapore
Executive Creative Director: Charlie Blower
Creative Director: Victor Ng
Art Director: Lee Hsueh Ling
Copywriters: Victor Ng
Photographer: Jeremy Wong
Digital Artist / Retouching: Ricky Haryadi
Production Manager: Joel Ng
Account Service Credit: Mark Ho
Client Credit: Jeffrey Low
08 – Findus Fraich'Frites
Granny's fries without the Granny
Advertising Agency: Grey, Paris, France
Executive Creative Director: Andrea Stillacci
Art Director: Cedric Auzannet
Copywriter: Benjamin Dessagne
Photographer: Achim Lippoth
Retouching: Stefan Kranefeld
Head of Art: Elena Mazzanti
Published: October 2009
07 – Energizer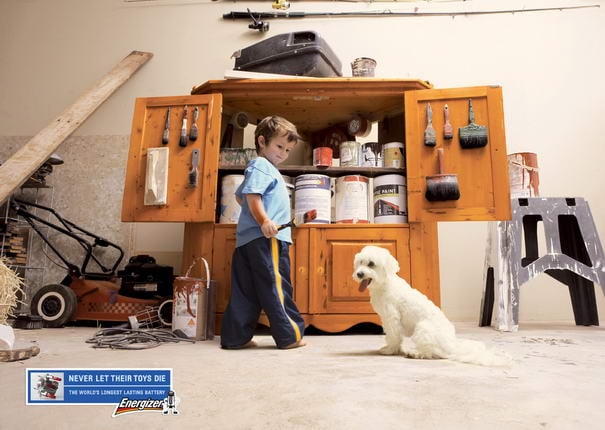 Never let their toys die.The world's longest lasting battery.
Creative Director:Gareth Lessing
Agency:DDB
Client:Energizer
Location:South Africa
06 – Cafe Rico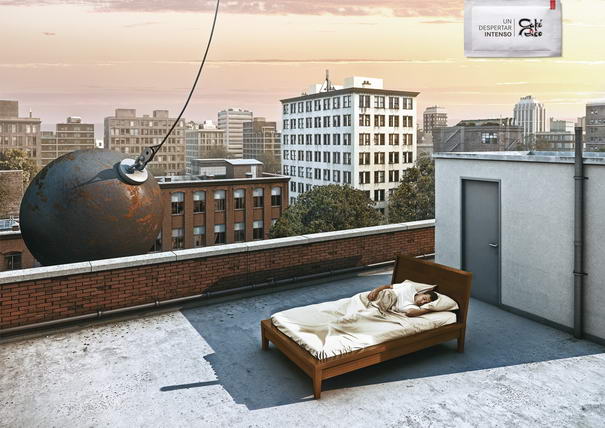 Cafe Rico, an intense wake up call.
Advertising Agency: Sajo Garcia Alcazar, San Juan, Puerto Rico
Creative Director: Jorge Bauza
Associate Creative Director: Jesus Diaz
Art Director: Jesus Diaz, Jose Esteves
Copywriter: Jorge Bauza
Photographer: Domino
Post Production & Retouching: Domino / Jose "Silent" Esteves
Published: December 2009
05 – Dog Toast
You eat what you touch.
Creative Director:Din Sumedi
Agency:Lowe
Client:Lifebuoy
Location:Indonesia
04 – Boecker
Don't let them get comfortable.
Creative Director:Chafic Haddad
Agency:JWT
Client:Boecker
Location:UAE
03 – Hyundai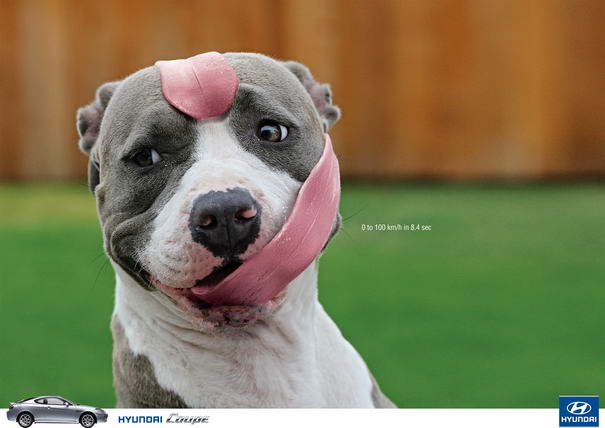 Hyundai Coupe. 0 to 100 km/h in 8.4 sec.
Advertising Agency: Shalmor Avnon Amichay / Y&R, Tel Aviv, Israel
Chief Creative Officer: Gideon Amichay
Creative Director: Nir Livni
Copywriter: Tzach Feldman
Art Director: Tomer Inbar
Planner: Yehoram Davidi
Strategic Planning director: Noam Manella
Photographer: Emily Martian
Supervisor: Adam Avnon
Account Executives: Keren Hershkovitz, Odem Hahn
02 – Nutri Balance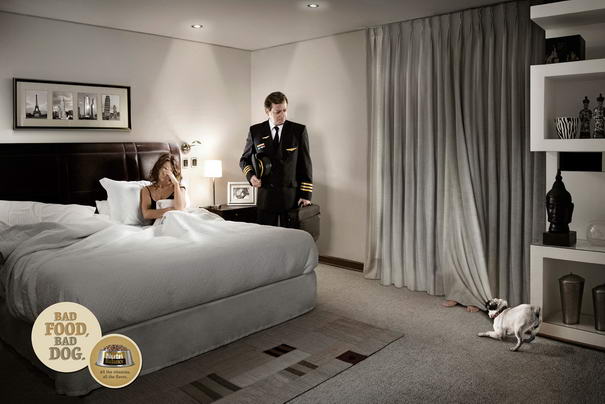 Bad food, bad dog. All the vitamins, all the flavor.
Advertising Agency: Prolam Y&R Santiago, Santiago, Chile
Executive Creative Director: Tony Sarroca
Regional Executive Creative Director: Guillermo Vega
Creative Directors: Francisco Cavada, Alvaro Becker
Art Directors: Fabrizio Capraro, Andres Echeverria
Digital Retoucher: Cristian Muñoz
Illustrator: Raul Pardo
Account Supervisor: Juan Carlos Meza
Published: April 2009
01 – Stockholms Hundforum
What's your dog up to when it's home alone?
Bad things happen when you leave your dog home alone.
Advertising Agency: Jung von Matt, Stockholm, Sweden
Creative Director: Johan Jäger
Art Director: Mikael Kriisa
Copywriter: Petter Dixelius
Photographer: Sven Prim
Dog: Paco
Published: October 2009