If there is one rock band from recent times that could classed as truly legendary it is Oasis. Founded in Manchester, England in the early 1990's, they made some amazing albums and always put on a great live show. With iconic songs like Supersonic, Wonderwall, Champagne Supernova and Live Forever under their belt, their legacy is truly something to behold. They also played some historic shows from the classic Maine Road gig to the huge Knebworth events.
But what was it about these group of ordinary lads from Manchester that made them so special?
10 – Cracking B-Sides and Album Tracks
Most bands can knock up great singles to release and sound good with. However, when you then dig deeper into non-single album tracks or single B-sides, then it can all be less promising. Very often, it falls down and can show a band that does not have true world-class songwriting at its heart. This was not the case with Oasis though who wrote great album songs and B-sides to treat fans with. In essence, Noel just wrote amazing songs regardless of what they would then be used for. This has left them with a great body of work to look back on and endeared them to fans who felt they gave true value in what they released.
09 – Their Attitude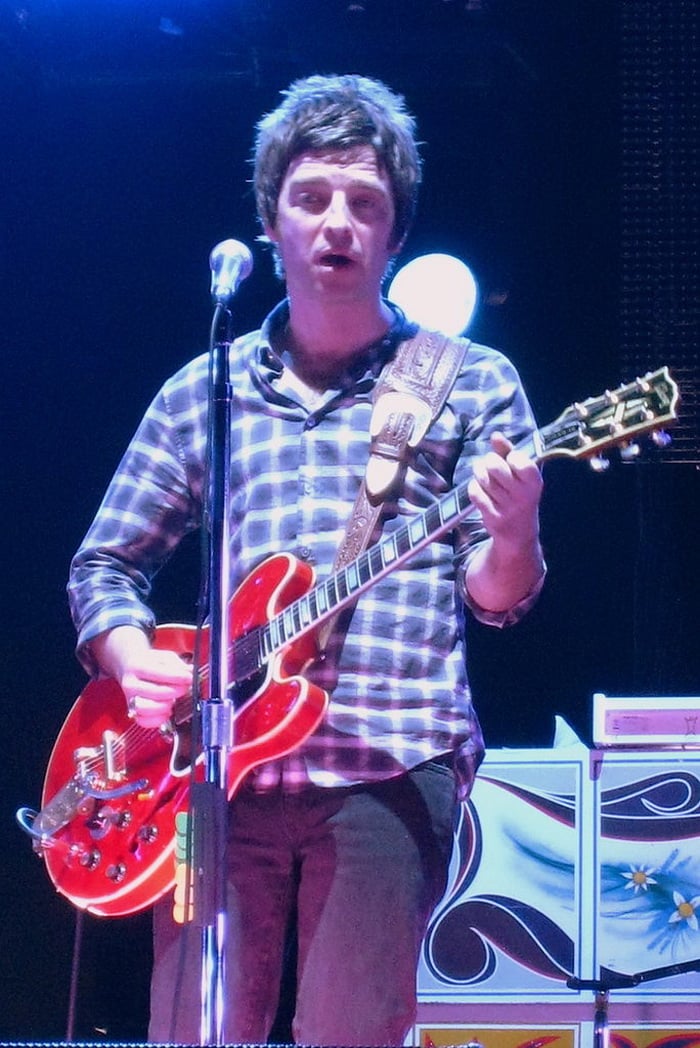 One of the things that fans loved about Oasis was their infectious, confident attitude. They truly believed they were the best band on the planet and were not afraid to tell people. This upfront, honest approach showed they were real people who said what they thought and had self-belief. It certainly helped them stand out from other bands who did not have the same bold statements to release to the public. This could be seen at award shows where Oasis would claim any won as something they deserved rather than giving mushy acceptance speeches.
08 – They Kept It Real
Although they sipped champagne with Prime Ministers and lived in expensive houses, the members of Oasis ultimately kept it real. They did not believe in hiding behind teams of security guards or banks of CCTV cameras. To keep in touch with their fans, they carried on walking the same streets and going to the same bars as them. This open and accessible way of living built great loyalty in their fanbase who appreciated the band staying true to their roots. A refreshing approach to fame and stardom, it is another reason they were something special from normal rock bands.
07 – Ripping People Off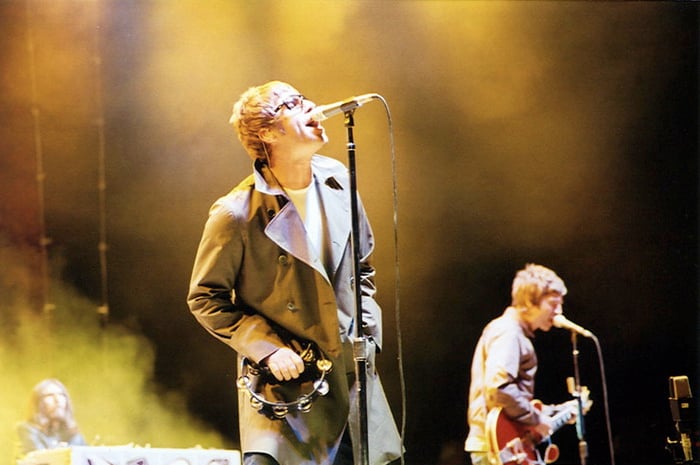 One of the big things that people remember about early Oasis songs was Noel's penchant for 'borrowing' riffs or melodies from past rock or pop hits. The opening riff from 'Cigarettes and Alcohol' is a great example of this as it is pretty much a direct steal from T-Rex's 'Get It On'. Whether it is the mark of genius to borrow in this way and then make another great track out of it is open to debate. What this approach did do however was to give the band another unique selling point and something for the press to talk about. Of course, it also helped Noel write some pretty good songs too!
06 – The Anthems They Wrote
Following on from the above, another special thing about Oasis was simply the amount of iconic anthems that they released. From 'Slide Away' to 'Don't Look Back in Anger', Noel had a knack for churning out iconic pieces of music, even if he did sometimes take inspiration from others! Simply put, few bands have knocked out the number of anthemic songs that made people feel alive which this band did. The songs Oasis blessed us with became soundtracks to many people's lives and left people with some really amazing memories.
05 – The Interviews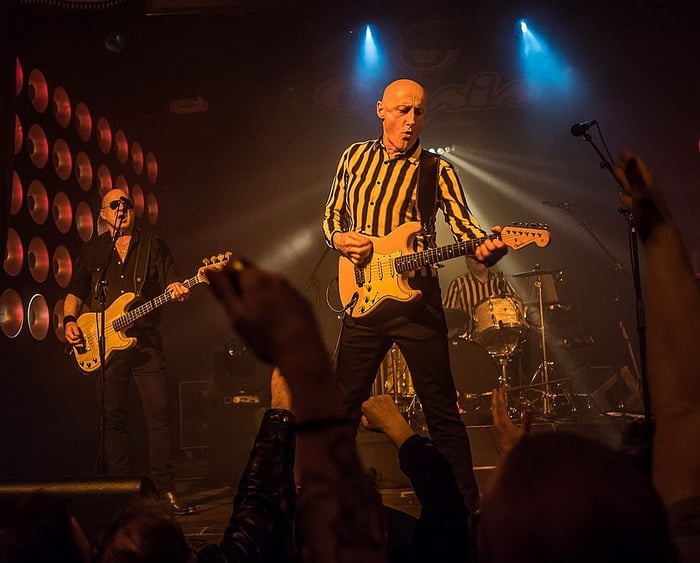 What may people loved most about Oasis was the interviews they gave. This was especially true in the case of Liam and Noel who came out with some funny, insightful comments in many. Whether it was arguing with each other or slating other bands, they always had something to say which was worth reading. The same is true for any TV appearances which always saw them come up with something amusing or controversial. This made them larger than life characters who were anything but dull!
04 – The Stories and Fights
Oasis were the real deal when it came to being a proper rock and roll band. Not content to simply release great music and give engaging interviews, they also embraced the lifestyle to the full. This gave them an extra air of authenticity that people immediately loved. Key to this was the many stories around the band which detailed they high jinks when drunk or out on the town. Especially true in their early years, tales such as getting arrested on a cross-channel ferry when on the way to play a gig abroad were simply awesome.
03 – Their Effect on Society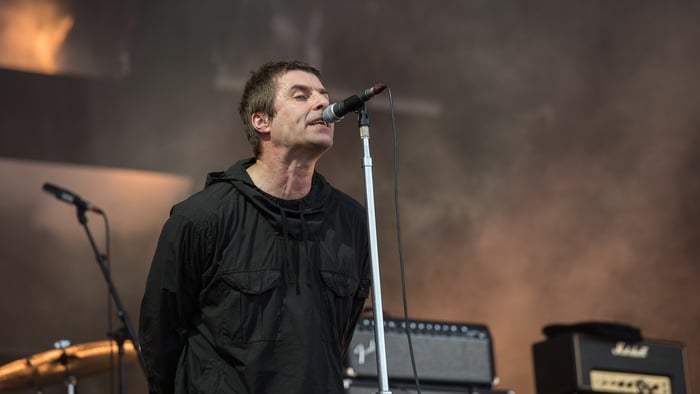 A lot of bands can come out and be successful but not many can have the effect on music that Oasis had. Their sound and image was so fresh that others soon started to copy what they did. This can still be seen today by new bands coming out with a lead singer who mimic's Liam's stage swagger. It was not just bands and the music scene that they impacted on though. Oasis spoke directly to normal people and offered a message of hope and positivity that gave people the impetus to do something with their lives.
02 – Liam's Voice
In his prime, Liam Gallagher was the best vocalist of his generation and one of the best music has ever seen. His ability to mix raw aggression with an almost angelic underlying quality is another things that made Oasis so great. He also had a real ability to articulate the feelings behind the songs and tap into the emotion that they produced. For many, it was Liam's attitude and vocals that were the main thing which made Oasis magical. Although Noel's songs would always be amazing, they would not have been the same without Liam's vocals.
01 – Liam and Noel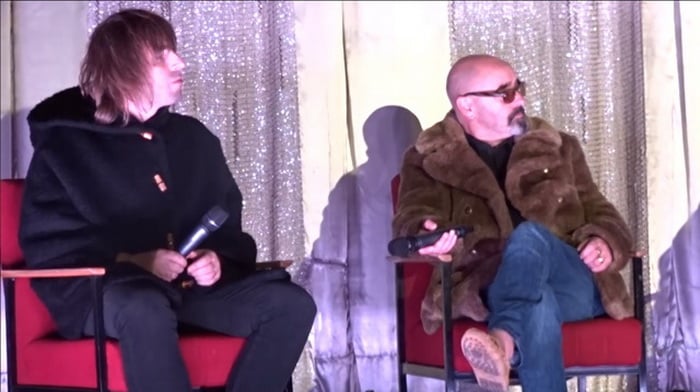 Of course, the really unique and magical ingredient that made this band so fascinating to watch and listen to is the two brothers at its heart. Liam was the mouthy frontman who had proper star quality while older brother Noel was the songwriter who also had a magnetic personality. While the other band members all played their part over the years, it was these two that made Oasis so special. It was not just the music they made that made this true though! Much of what made Oasis so interesting was the relationship between the two brothers. With many fallouts and arguments, it made them a band who were interesting to follow and catch up on. They actually do not talk now and have fallen out for good after Oasis split.
Many bands are called great or legendary, but few actually merit the titles. Oasis however really did and had so much that made them special. In the end, it all comes down to Noel and Liam but they also had a lot of other things that fans loved about them.