There's no doubt that art has managed to infiltrate every part of our lives; its reach is far wider than just galleries and museums. The 20th Century was a period of massive change for everyone, so as a result the art world turned on its head, as well. From paintings which verge on the traditional to artwork that pushes the boundaries of postmodernism, 20th Century art had it all. Here are ten of the most influential artists that worked during the 1900s, who have had a serious impact on the way we view art today.
10 – Piet Mondrian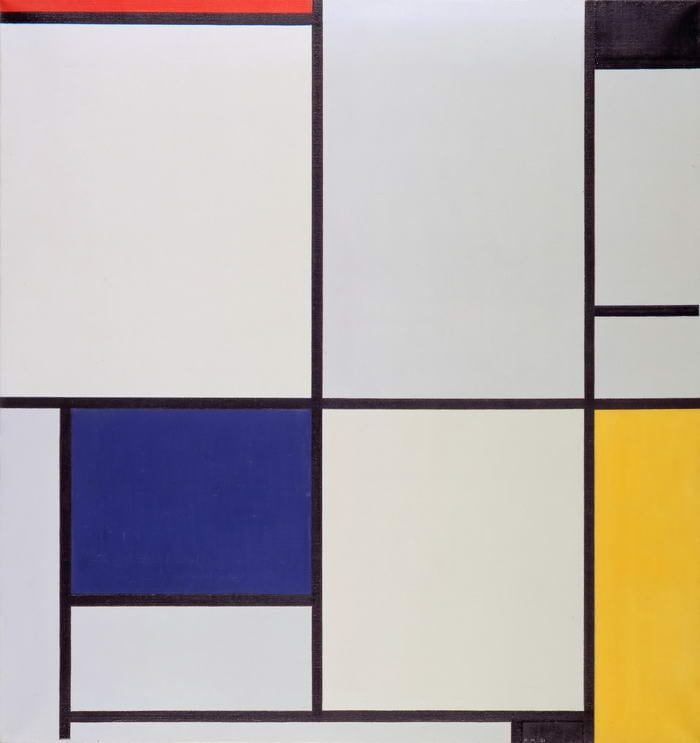 Piet Mondriaan [Public domain], via Wikimedia Commons
Mondrian was a Dutch painter who worked at the very end of the 19th Century and throughout the first half of the 20th. His works are instantly recognisable for their bright, flat, block colours, horizontal and vertical black lines, and square and rectangular shapes.
09 – Mark Rothko

By Jason Burns (Own work) [CC BY-SA 3.0], via Wikimedia Commons
Mark Rothko was born in what is now known as Latvia, but moved to America as a child. By the middle of the 20th Century his style had developed considerably, to the point where he began creating the paintings that he's famous for today. These include large, rectangular shaped blocks in deep, rich colours – often shades of red and blue.
08 – David Hockney

"Hockney, A Bigger Splash". Licensed under Fair use via Wikipedia
David Hockney made A Bigger Splash into the art world during the second half of the 20th Century; he was a hugely influential name during the pop art movement of the 1960s. Aside from his world-famous paintings, Hockney has also gained international notoriety from his other creative pursuits including photography and set designing.
07 – Roy Lichtenstein

"Roy Lichtenstein Whaam" by Source. Licensed under Fair use via Wikipedia
Roy Lichtenstein's paintings have become iconic works of art from the 1960s pop art movement. His most famous paintings have been heavily influenced by comic strips, which is part of what has kept them so popular and relevant to this very day. His works have become so famous and sought-after that they have sold for millions of dollars on the rare occasions that they have come up for sale.
06 – Damien Hirst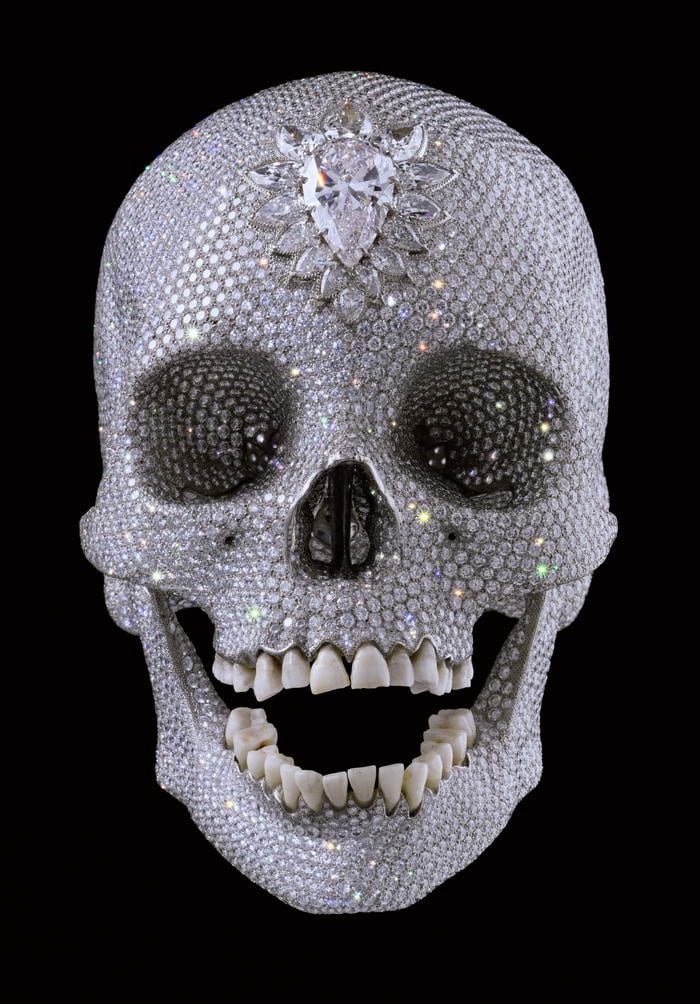 "Hirst-Love-Of-God". Licensed under Fair use via Wikipedia
Damien Hirst is the controversial British artist who has pushed people to reconsider what can be called 'art'. His most famous works include The Physical Impossibility of Death in the Mind of Someone Living (the preserved body of a shark suspended in a tank of formaldehyde), For the Love of God (a diamond encrusted skull), and his series of 'spot paintings'.
05 – Jackson Pollock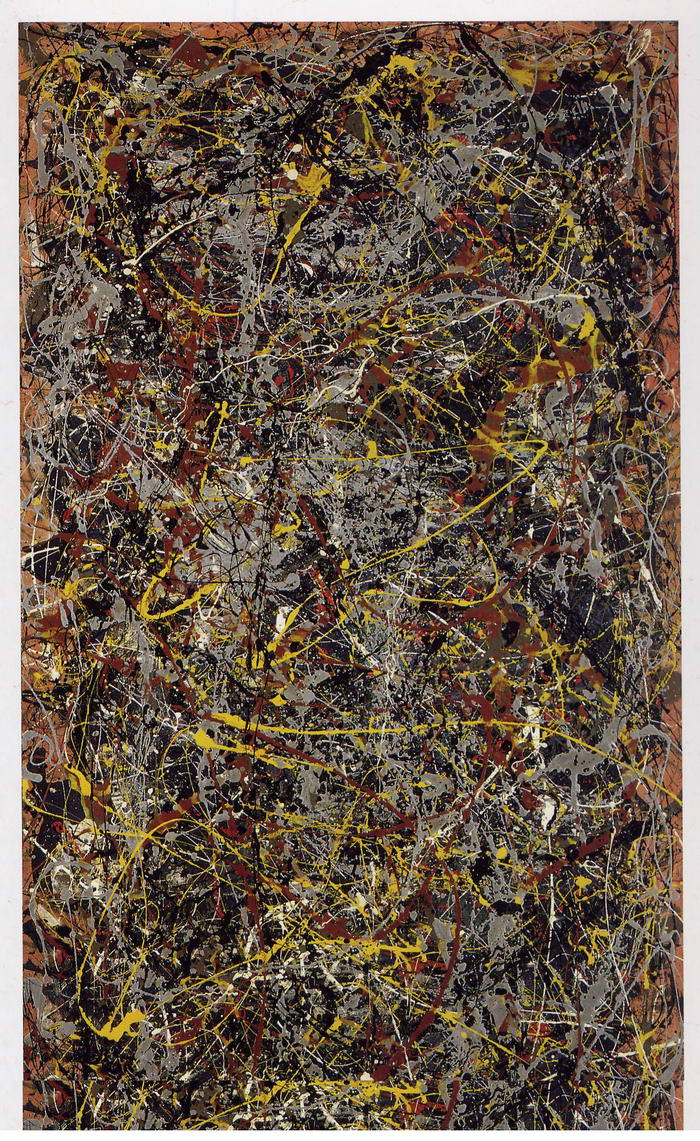 "No. 5, 1948" by Taken from Art Market Watch.com.. Licensed under Fair use via Wikipedia
Jackson Pollock was an American artist who lived between 1912 and 1956. He quickly became a major name within the abstract art world, thanks to his iconic technique whereby he dripped paints across the canvases. Sadly, he battled with alcohol, which eventually led to his untimely death. He made a huge contribution to the art world during his time – which remains as his legacy – but it's such a shame that his talent was cut so short.
04 – Salvador Dali

Carl Van Vechten [Public domain], via Wikimedia Commons
Salvador Dali – the Spanish artist with the rather fabulous moustache – is generally considered to be one of the leading names within the surrealist movement. His skill in paintings such as The Persistence of Memory is clearly evident, although the subject matter is sometimes quite shocking. His works are jammed full of symbolism, which makes them both intriguing and impressive to look at!
03 – Claude Monet

Claude Monet [Public domain], via Wikimedia Commons
Claude Monet died in 1926, so he was only active during the very early part of the 20th Century. However, his influence was incredible. He was one of the leading artists within the Impressionist movement; Impression, Sunrise is one of his most famous works. Not only did he influence other artists during the same era, but he continues to have an impact on the lives and works of modern day students and artists around the world.
02 – Andy Warhol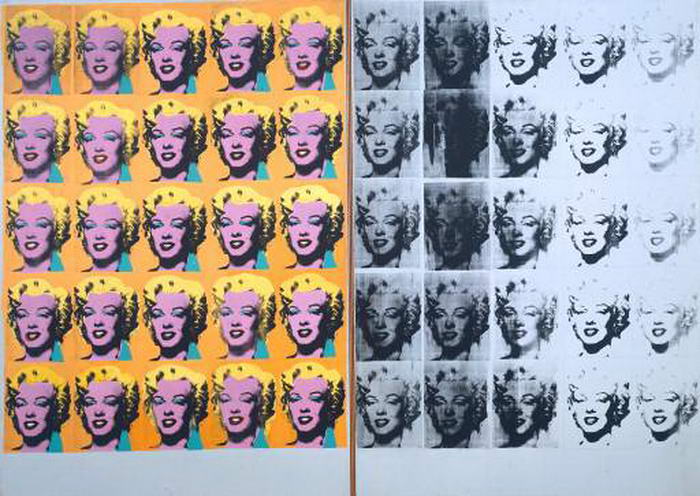 " Marilyn Diptych Licensed under Fair use via Wikipedia
Andy Warhol is pretty much the Godfather of the pop art movement. During the 1960s he made some of his most famous works, which include the Marilyn Diptych and Campbell's Soup Cans. As well as traditional drawing and painting, Warhol used some really unusual techniques such as printing and silk screening. His brightly coloured works, interesting methods and iconic subjects have become so popular that they have become instantly recognisable in all areas of our lives.
01 – Pablo Picasso

"Picasso The Weeping Woman Tate identifier T05010 10" by Source (WP:NFCC#4). Licensed under Fair use via Wikipedia
Pablo Picasso was another Spanish artist who worked during the 20th Century. He is most famous for painting in a style known as cubism, as can be seen in his works Les Demoiselles d'Avignon and The Weeping Woman. As well as the incredible effect he has had in the art world, Picasso also had a large influence within the world of politics – as was the case with his politically motivated piece called Guernica.