Sometimes the plot of a film requires a character to change their appearance or disguise themselves as somebody else. This is where you need a talented makeup artist like Carly Paige. Montreal-based self-taught makeup artist Carly Paige has an amazing talent of transforming herself into various celebrities and pop-culture icons. From Albert Einstein to Kim Kardashian, Marilyn Manson and Pee Wee Herman – these pictures show the amazing transformation that one woman can achieve with equal parts imagination and make-up.
"My favourite was Albert Einstein. I just couldn't believe how different I looked when I finished'' – Carly Paige from nydailynews interview.
Check out 10 Most Successful Disguise Makeups By Carly Paige. Don't forget to follow her on facebook for upcoming works!
10 – Pamela Anderson
09 – Vincent van Gogh
08 – Lady Gaga
07 – The puppet from Saw
06 – Princess Diana
05 – Kim Kardashian
04 – Pee Wee Herman
03 – Marilyn Manson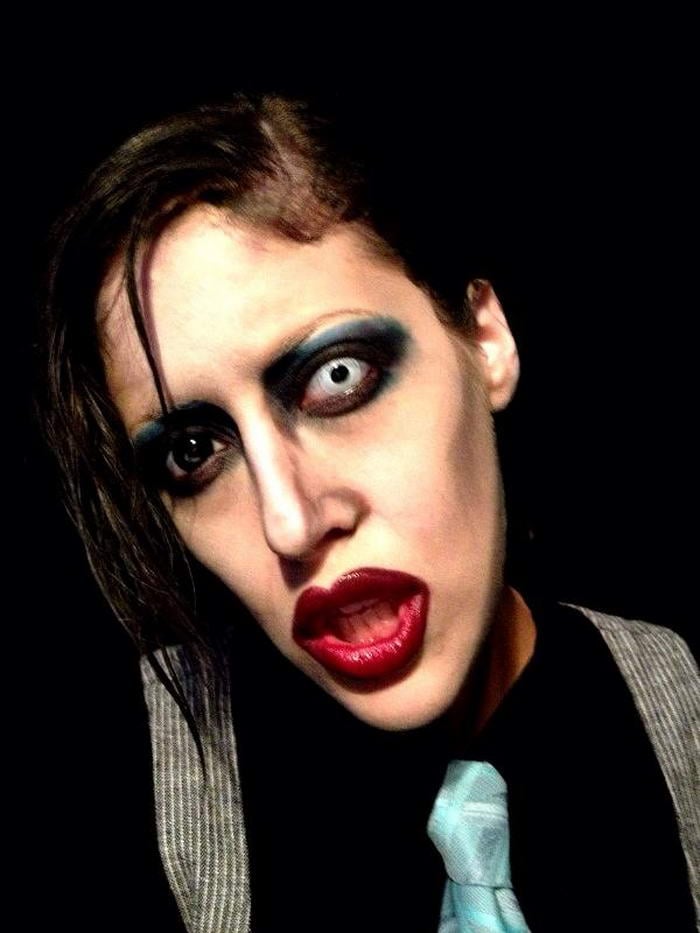 02 – Captain Jack Sparrow
01 – Albert Einstein