It seems there is nothing that Madonna (August 16, 1958) cannot do. Singer, composer, producer, actor, executive, humanitarian and mother. I'm sorry if I forgot something. She is a living legend. Today i was using stumbleupon's random function and discovered an old magazine cover of Madonna. I decided to search for more magazine covers with Madonna and get tired after 80! Enjoy checking ''10 Most Different Faces Of Madonna On Magazine Covers '' below. Feel free to add your favourite Madonna magazine cover in comments section.
10 – Vanity Fair By Herb Ritts
Italy's Vanity Fair Magazine. Issue January 11 2012. Photography by Herb Ritts. Madonna still looks beautiful with too short hairstyle.
09 – The Sunday Times Style UK
The Sunday Times Style UK. Issue October 8 1995. Madonna in 90's.
08 – Vanity Fair By Mert Alas & Marcus Piggott
Again Italy's Vanity Fair Magazine.Issue May 9 2012. Photography by Mert Alas & Marcus Piggott.
07 – Amica By Ken Regan
Here is a retro cover. Amica (Italy) magazine, issue december 19,1985. Photography by Ken Regan.
06 – Newsweek Evita Cover
Newsweek Spain edition. Issue December 18,1996. One of the most successful acting performance from her. Madonna as Eva Perón.
05 – Story Russia By Deborah Feingold
Russian Magazine Story. Issue October,2011. Photography by Deborah Feingold.
04 – GQ Korea By Craig McDean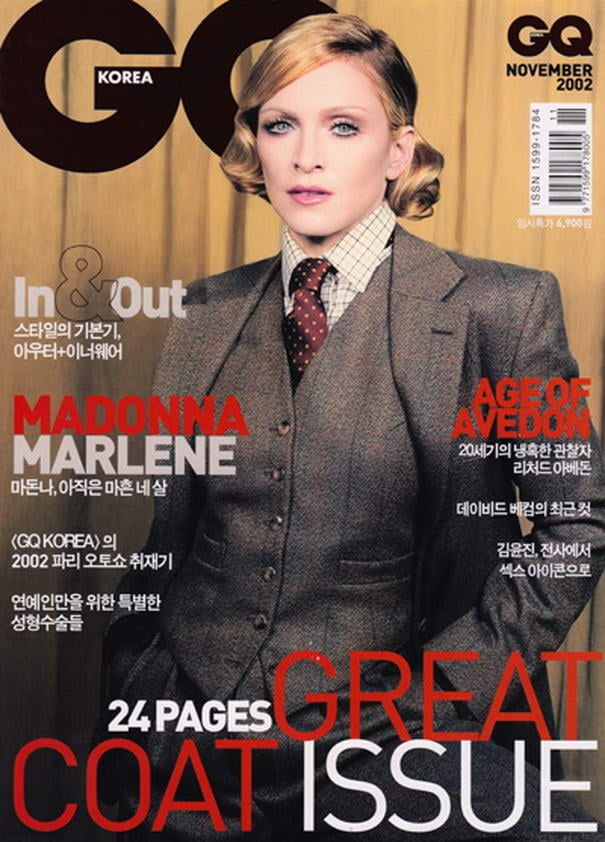 GQ Korea edition. Issue November,2002. Photography by Craig McDean.
03 – FM fan By Jean Baptiste Mondino
FM fan Japan edition. Issue September 18,2000. Photography by Jean Baptiste Mondino.
02 – Max Germany By Steven Meisel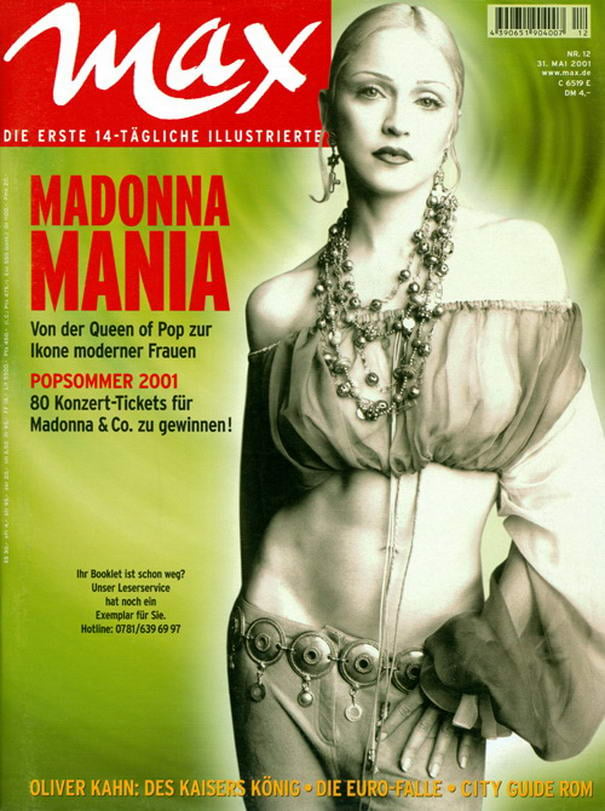 Max magazine from Germany. Issue May 2001. Photography by Steven Meisel.
01 – Beats USA By Herb Ritts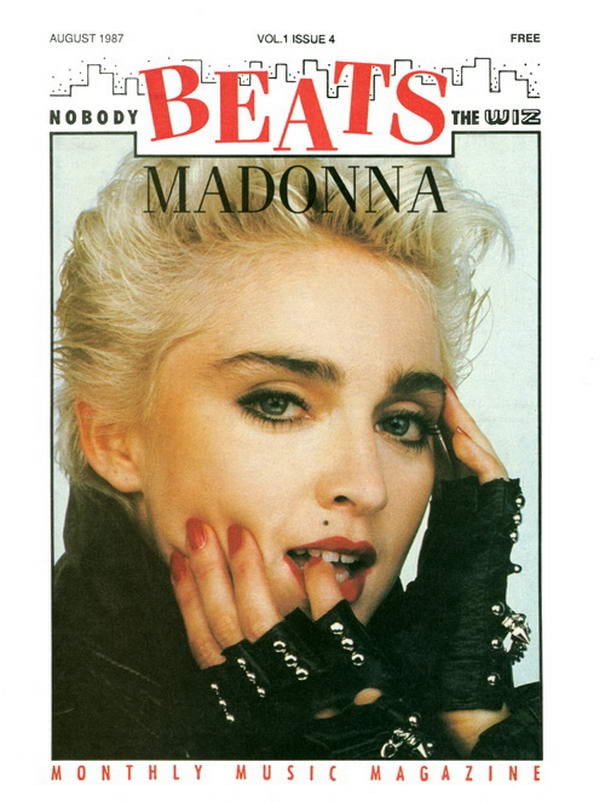 Beats magazine. Issue August,1987. Again photography by Herb Ritts.