Baseball is one of the most popular sports around the world. Of course, America is the home of baseball and has millions of fans there who follow it. It is also a sport which is popular in parts of Europe and Asia too. When you think of the drama, action and huge hits it contains, it is easy to see why. Of course, the players who light up the sport and give fans the action they crave are also key. This has seen some true greats turn out in the baseball leagues over the years.
But who are the ten most legendary to have ever played?
10 – Roger Clemens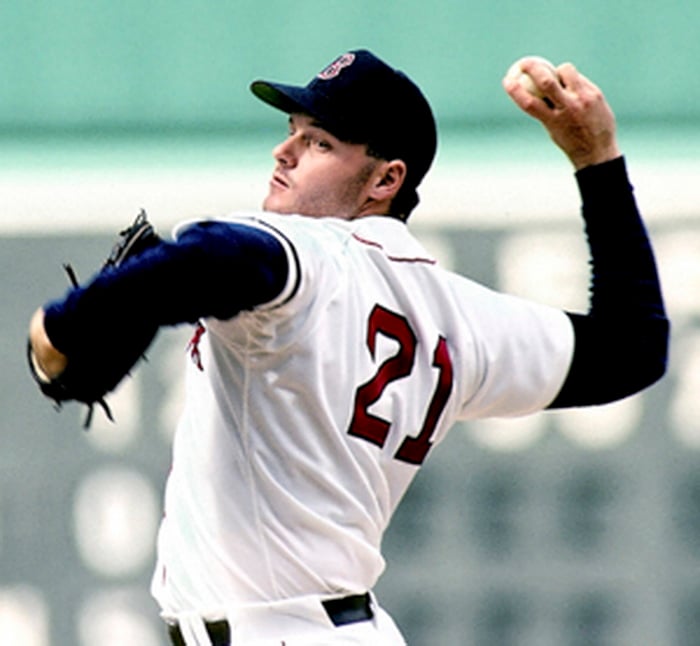 Our first legend of the game enjoyed a stunning 24 year career and picked up 7 Cy Young awards along the way! Clemens was an outstanding pitcher who threw 4,672 strikeouts in his playing days. This is still the third highest number in baseball history! 1986 was perhaps his best season, as he won the league's MVP award for a 24-4 record then when playing for the Boston Red Sox. A pitcher getting the MLB's MVP award was almost unheard of and shows what a talent he was. A fast pitcher with great competitive spirit and a good variety of deliveries, he is a true all-time great.
09 – Honus Wagner
If you know your trading cards, you will know this name because his is the most valuable in history. The truth though is that Honus Wagner deserves to be remembered for much more than that. Known as 'The Flying Dutchman', he was a big hitting, powerhouse of a batter. He topped the league rankings for batters 8 times in his career and retired with an impressive .328 average. By the time he called it a day in 1917, he had racked up over 3,000 hits, 252 triples and 1,732 runs batted. Stats like this still compare favourably with modern day players. To cement his status, Wagner was inducted into the Baseball Hall of Fame in 1936.
08 – Stan Musial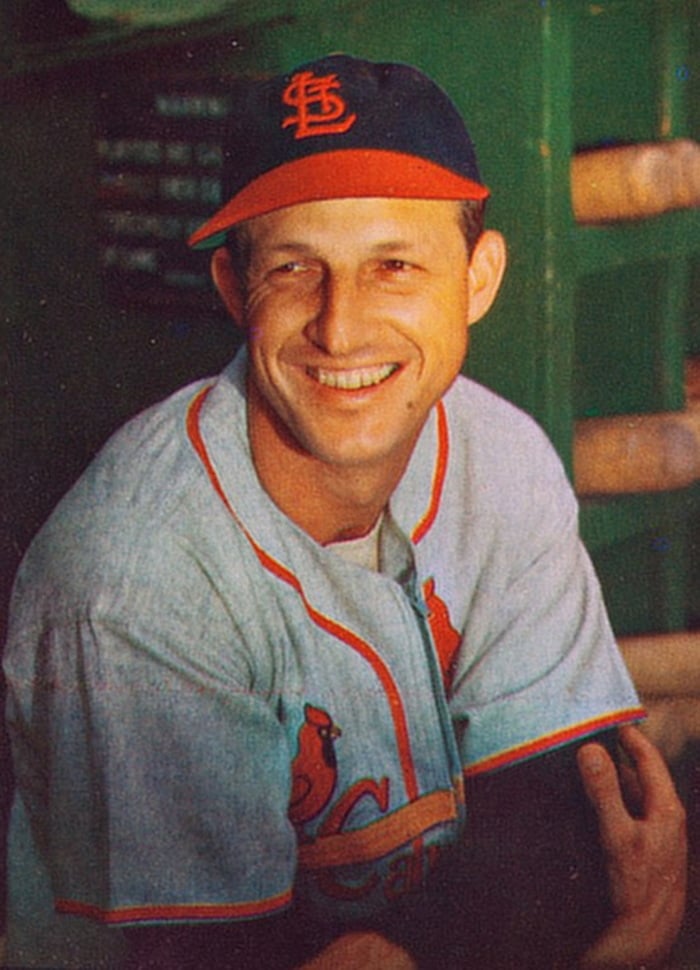 Not only was 'Stan the Man' a great player, but he was also a great person too. He was a St Louis man through and through – this saw him play his whole 22 season career with the Cardinals. Of course, this sees him as a real favourite there to this day, as well as being a legend to other baseball fans. A big hitting batter, Musial took the Cardinals to 3 World Series titles in 1942, 1944 and 1946. He also bagged 3 MVP titles in the same era too. A lifetime batting average of .331 showed just what great co-ordination, power and reflexes this player had.
07 – Ty Cobb
If this were a list of popular or nice players, Cobb would be nowhere near. He was a pretty mean customer who did things like sharpen his spikes to maximise any injuries to opponents on hard slides. He also was not averse to fighting fans in the stands if they upset him! However, this is a list about legendary players, which means he must be included. A lifetime batting average of .366 shows just how talented he was with bat in hand. Out of a 24 year career, Cobb topped the MLB batting stats an awesome 12 times. Able to hit huge home runs and powerful slugs, he even managed to bat at an average of over .400 in 3 seasons!
06 – Walter Johnson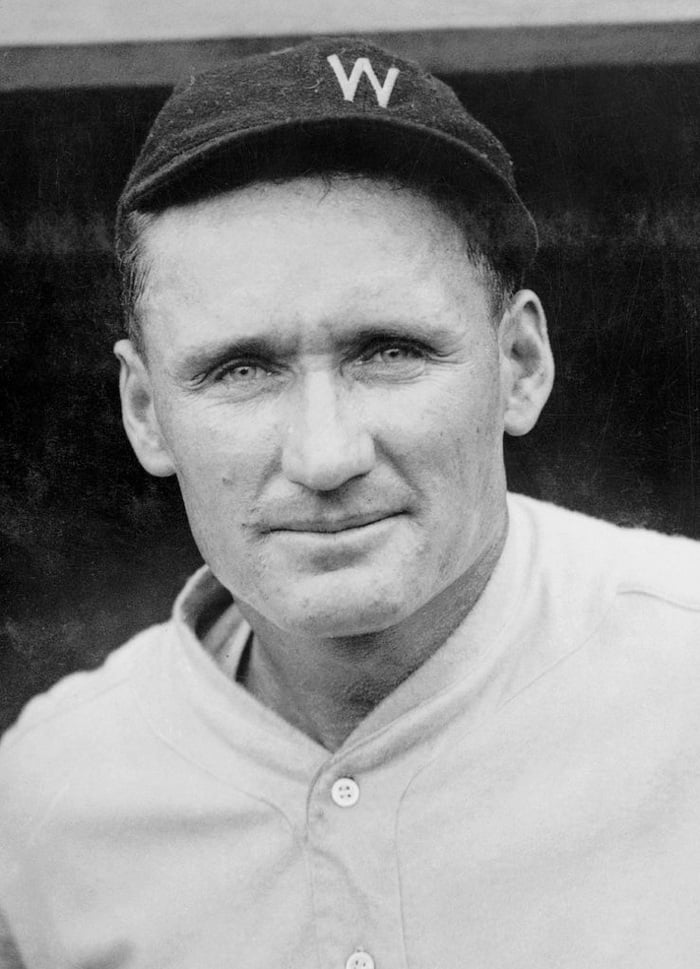 When it comes to pitching, not many people threw a ball like Walter Johnson. He thew real bombs which batters were lucky to see, nevermind hit. His supreme talent dominated the pitching game when he played. Johnson turned out for the Washington Senators in his 21 year career – this saw him throw a massive 110 complete game shutouts. This is still the most ever in MLB history and looks likely not to be overtaken. With 3,509 career strikeouts, he also took the Senators to a World Series title.
05 – Hank Aaron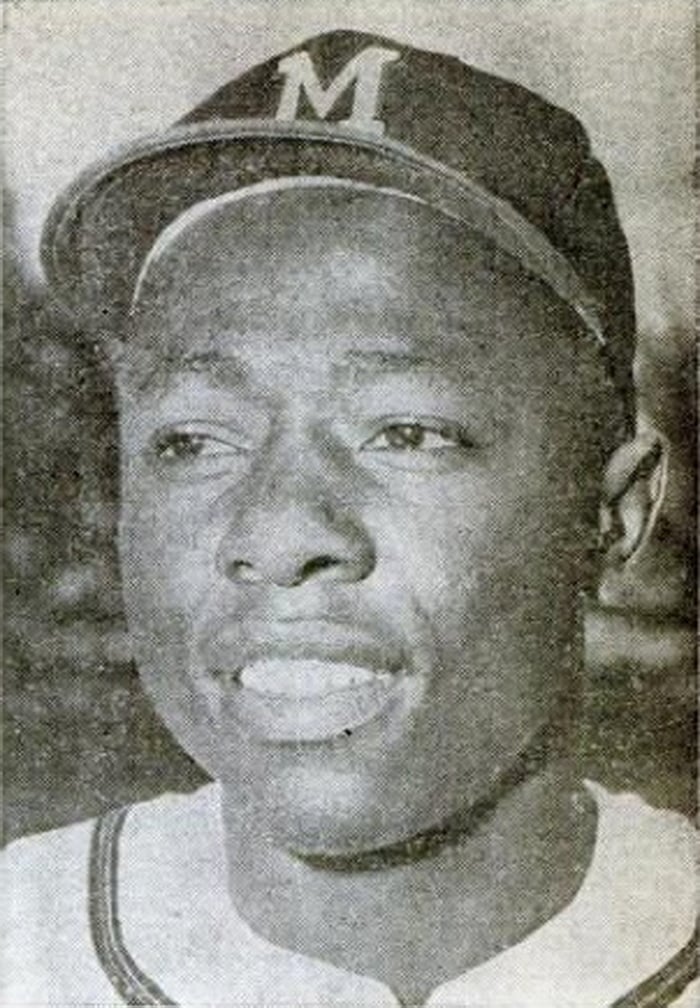 When it comes to hitting a baseball, timing and co-ordination are important. Sometimes though, it is all about pure power! Many class Hank Aaron as the best powerhitter in baseball history – with over 750 home runs to his name, it is hard to argue. Known as 'Hammerin Hank', he usually live up to this billing. A look at his stats confirm why. With 2,297 runs batted in from 6,856 bases, he also finished with a .305 batting average. It was not only with bat in hand that he proved useful though. Aaron's was a great outfield player and won 3 Golden Gloves awards in his career.
04 – Ted Williams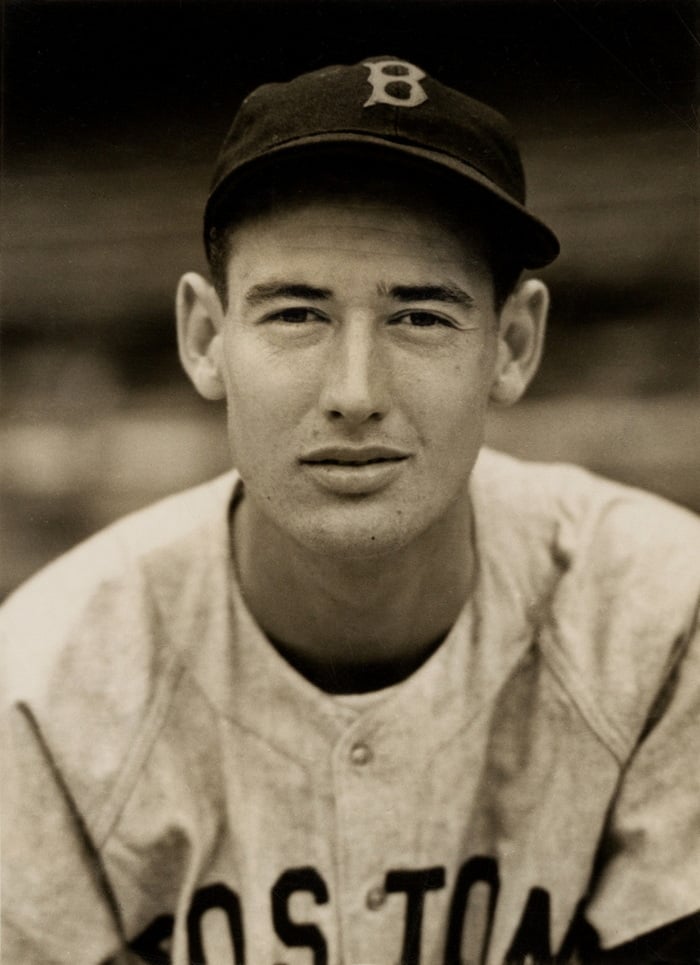 Many cite legend Ted Williams as the purest hitter that baseball has seen. A .482 lifetime average certainly backs this up and shows what a top player he was in his prime. Williams still ranks in the top 20 of all time for runs scored, runs batted and home runs. When you think he missed a full 5 years to military service, this is quite something. Known as 'The Splendid Splinter', he had great hand to eye co-ordination to go with his superb technique. Playing for the Boston Red Sox, he led the league batting averages 6 times in a 19 year career.
03 – Barry Bonds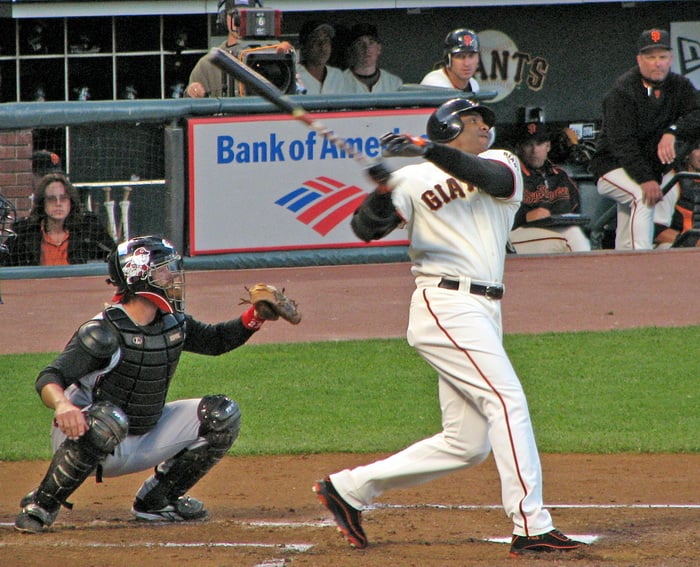 Bonds was almost like a modern-day version of Ty Cobb – but for different reasons. Bonds was vain, preening and tetchy. In addition, many people allege that he used steroids to gain an advantage during his career. The trouble is that these claims have never been proved and Bonds still remained ultra-talented, even if he did get some extra help. As with most top batters, he had great reflexes, awesome power and superb focus. He also has an immense .444 lifetime batting average to his name and 762 home runs. This of course includes 73 in one glorious 2001 season. Able to instill real fear in pitchers, he also took home the MVP award 7 times.
02 – Willie Mays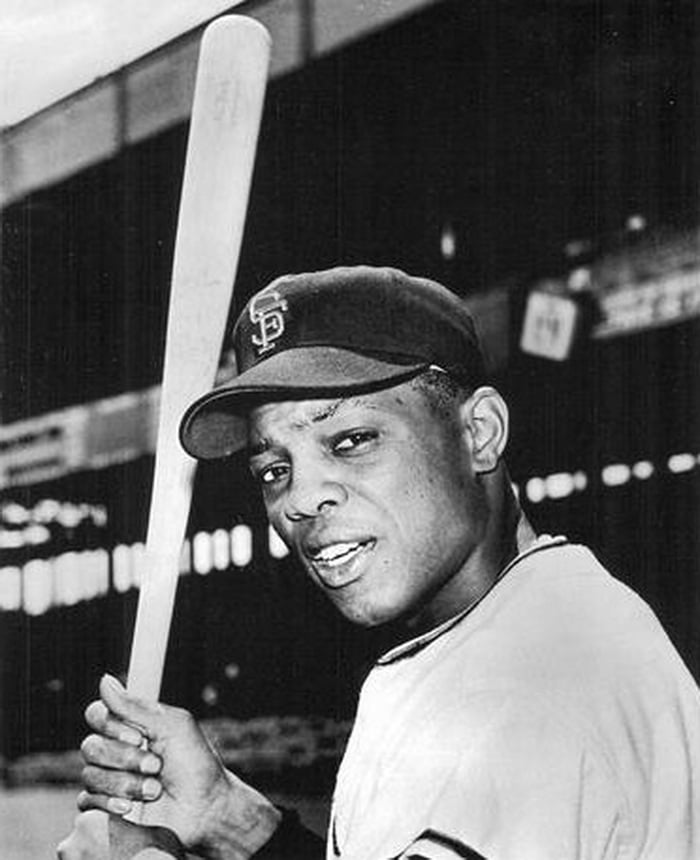 Many would put Mays at number 1, such was his talent and achievements in baseball. For us though, he just misses out! There is no doubt though that he is one of the best to have ever played. Over his career, he racked up over 3,000 hits, 660 home runs and 1,903 batted in runs. Mays was also an outstanding outfield player who won the Golden Gloves award 12 times on the spin. When you watch back his over shoulder catch in a tied 1954 World Series game, it all becomes clear. This gave his game real all-round appeal and led many to call him the best overall player ever.
01 – Babe Ruth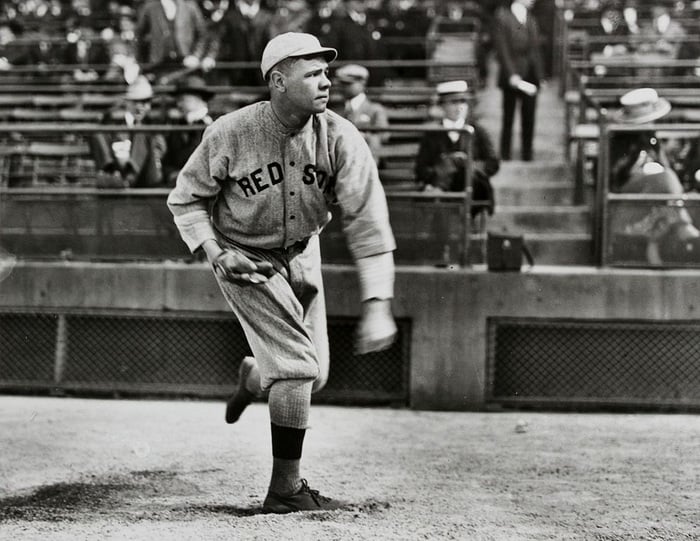 Could there ever be anyone else to top the list of baseball greats? Although he might not have looked like the modern athletes we now see in the game, Ruth's talent was so great it did not matter. Ruth is not only the greatest for his talent though, it was his overall impact on the game which also marks him out. When he joined the major leagues in 1914, the dead-ball era was at its peak. This had seen 27 being the record for home runs in 1 season.
Ruth changed this and used his powerful hitting to move it to 59 within 7 years. With an awesome .690 lifetime batting average, his batting speaks for itself. He was also a pretty useful pitcher in his early days too. Ruth was also the first truly huge sports star in America, who people knew all across the land – even if they did not follow baseball. This saw him generate as many headlines for his off-field antics and change what being a sporting star was all about.
So, there you have it – the ten most legendary baseball players the game has ever seen. There are some really great names in there and any you might not have heard of before are worth checking out. Whether any modern players will break into such hallowed company in the future remains to be seen.