Are you ready to make a splash and experience the thrill of water sports? From crystal-clear beaches to exhilarating waves, the world offers a plethora of incredible destinations for water sports enthusiasts. Whether you're looking to hone your surfing skills, embark on a scuba diving adventure, or simply enjoy a day of fun in the sun, these 10 amazing water sports spots around the globe have got you covered. Just remember to pack your safety gear, brush up on your skills, and prepare for the time of your life! So grab your sunscreen, strap on your goggles, and let's dive into the most popular water sports destinations worldwide!
10 – Surfing in Playa de Famara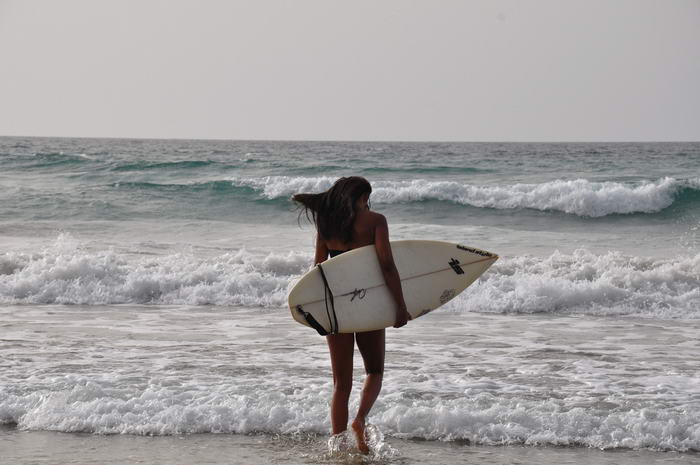 The beautiful beach of Playa de Famara is a surf paradise tucked away in Europe on the coast of Lanzarote. With a great ground swell and good winds throughout the year, the summer months, particularly July, provide calmer waters so it's a good location to start out if you're new to the sport. Before you go, check out the local surf stats at Magic Seaweed to find the optimal conditions to suit you.
09 – Scuba diving in Brisbane
While Brisbane in Australia plays host to a thriving surf community, the main pull of the waters here is the sensational scuba diving. There's an abundance of amazing wildlife to watch as you glide under the waves. However, the highlight has to be diving the HMAS Brisbane, a sunken navy ship off the coast of the city.
08 – Kayaking at Lake Tahoe
While kayaking is often associated with battling tough rapids, these great little boats can be enjoyed in a much less extreme way. Paddling the serene surroundings of Lake Tahoe in California is a great way to get out on the water when you need to take some time out from your busy schedule.
07 – Jet Skiing in Miami
The glorious weather of Florida in the US means holidaymakers flock to the state to soak up the sun and let loose on the open waters of the Atlantic all year around. Miami is a playground of the rich and famous and jet Skiing is one of the most popular water sports to enjoy in this vibrant city.
06 – Windsurfing in Spain
If windsurfing is more your thing then it only makes sense that you would want to go where the world windsurfing championships do. In 2012 the competition took place in El Puerto de Santa María in the Spanish province of Cádiz. This offers the perfect setting with ideal wind conditions in addition to the beautiful coastline of Costa de la Luz.
05 – Kitesurfing in Essaouira in Morocco
Essaouira, on the coast of Morocco is the windy city with stats ranging from 25 knots to 35 knots pretty much every day in the summer months, making it one of the best places for kitesurfing and windsurfing.
04 – Body Boarding in Caribbean
If you like the sound of surfing but think it sounds a bit too complex to master then you might want to try the next best thing, body boarding! The Cayman Islands, besides being totally beautiful, have some great waves for this fun water sport and the tropical seas of the Caribbean ensure it's a thoroughly enjoyable experience.
03 – Power Boating in San Diego Bay
The beautiful bay draws in sailing enthusiasts every day, making San Diego a maritime town in its own right. While there are many yachts to be found casually cruising the coastline, if you need something a bit more extreme there are few things more exhilarating than skimming across the water at high speed in power boat.
02 – Water Skiing in Rhodes, Greece
The crystal blue waters of the Aegean Sea surrounding the Greek island of Rhodes provide the perfect site for a spot of stylish water skiing. The calmer waves of the east of the island are the best place to take to the sea and soar through the water while you absorb all the ancient beauty of the island.
01 – Wake-Boarding in Lake Navarino, Western Australia
Western Australia is a wakeboarder's paradise. The magnificent Lake Navarino is a short drive from Perth and here you can join the scores of thrill seekers on the wonderful waters of Waroona Dam. While wakeboarding is tricky to master, once you get it nailed it's totally worth it.
Now that we've taken you on a whirlwind tour of the world's most popular water sports spots, it's time for you to choose your next aquatic adventure! As you gear up for your adrenaline-pumping escapade, always prioritize safety – make sure you're equipped with the right surfing gear, have adequate scuba diving safety knowledge, and practice essential water sports safety skills. With the perfect combination of thrilling experiences and stunning locations, these 10 destinations are sure to leave you with unforgettable memories and a lifelong passion for all things aquatic. So go ahead, dive in, and let the waves carry you away on your next exhilarating water sports adventure!
There's nothing quite like the feeling of being on the water and with so many water sports options to choose from, what's stopping you? Get out there. (All image rights belongs to their respective flickr users)
FAQs
What are the best water sports destinations for beginners?
A: For beginners, calm beaches with gentle waves and shallow waters are ideal. Some popular destinations for beginner-friendly water sports include Waikiki Beach in Hawaii, Bondi Beach in Australia, and Tamarindo in Costa Rica.
How do I choose the right water sports gear?
A: Selecting the right gear depends on the type of water sport you're engaging in. Research the specific requirements for your chosen activity, and consult with experienced professionals or instructors to ensure you have the appropriate gear.
Are there age restrictions for water sports activities?
A: Age restrictions may vary depending on the specific water sport and the rules of the destination or service provider. Always check with the local authorities or tour operators for any age-related guidelines.
How can I ensure safety while participating in water sports?
A: To ensure safety, always follow the instructions provided by professionals or instructors. Wear appropriate safety gear, and familiarize yourself with the safety guidelines for your chosen activity.
Are water sports activities suitable for people with physical disabilities?
A: Many water sports activities can be adapted for people with disabilities. Check with the service providers at your chosen destination to learn about any accommodations or special arrangements they may offer.
Do I need travel insurance for water sports activities?
A: It's always a good idea to have travel insurance when participating in water sports activities. Make sure your insurance policy covers your chosen activities and any associated risks.