Any player worth their salt wants to be up there, and the very best usually are. That's right, it's the NFL Top 100 and in the offseason each year, sportswriters compare notes, argue and debate, put forth their views and opinions, then produce what is considered the definitive list of who's best.
Of course, fans will have their own views about where their favorite players deserve to be, and that's part of the fun of waiting for each list to appear. Now the 2019-20 season has reached its exciting conclusion with the Super Bowl, it's time to start pondering which players will rank highest in the 2020 offseason listing.
It's definitely interesting to compare the best players according to WSN of the 2019 season – some are sure to jump up the rankings this year, while others look set to slide downwards. So, let's look at the best from last year and see how their stats matched up to their expectations.
10 – Von Miller, Denver Broncos linebacker
Miller topped the NFL charts for linebacker sacks at 14.5 in 2018, and played all 16 regular season games. After playing 15 games and achieving just 8 sacks in 2019, Von Miller looks set to drop outside the top 10, and could even drop out of the top 15 for the first time in four seasons.
09 – Julio Jones, Atlanta Falcons wide receiver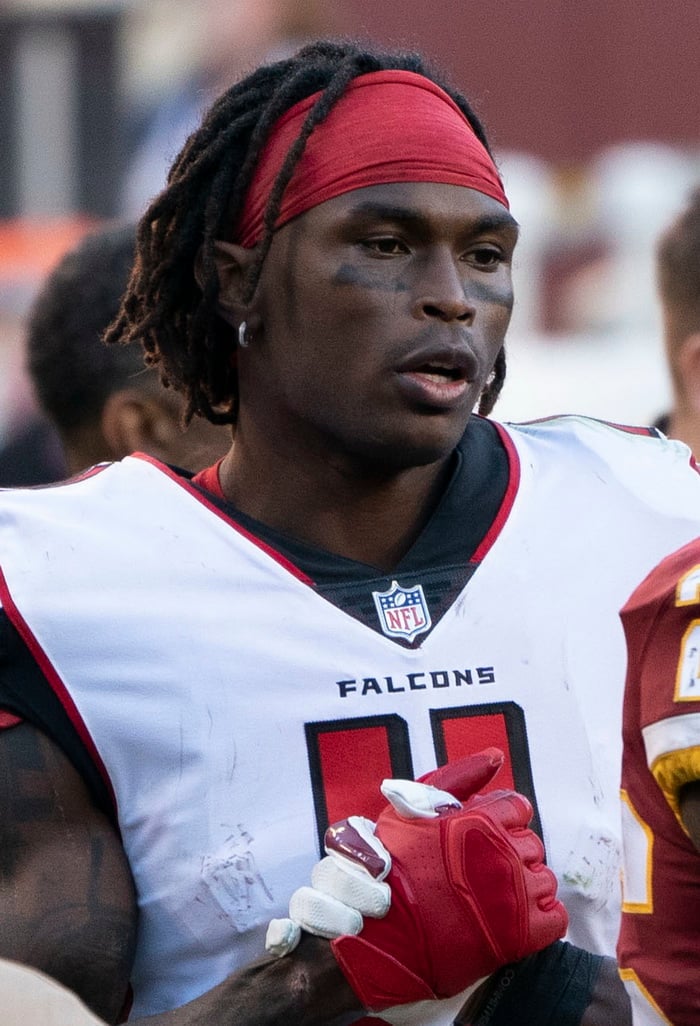 Having steady and reliable hands has kept Julio Jones in the top 10 through four seasons running. 113 receptions for 1,677 yards in 2018 wasn't quite matched in 2019, during which he managed 99 receptions for 1,394 yards. This means he too could drop out of the top 10.
08 – Aaron Rodgers, Green Bay Packers quarterback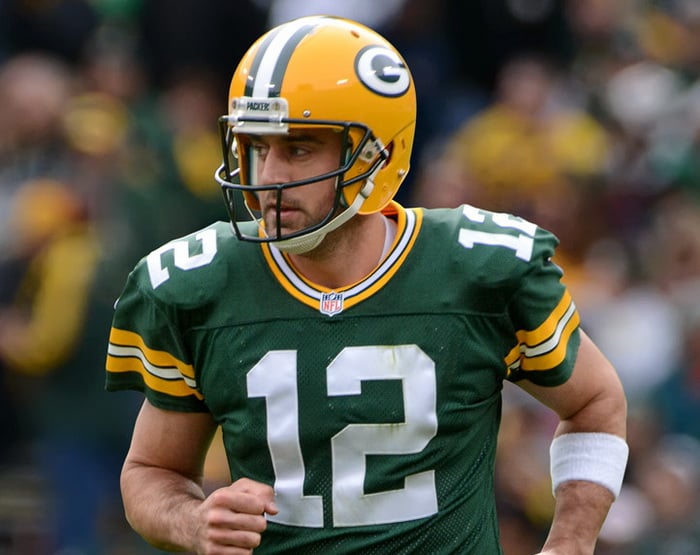 "The window is open & I think we'll be on the right side of one of these real soon." #GoPackGo https://t.co/qWCl1HKMRX

— Green Bay Packers (@packers) January 20, 2020

After rising up the rankings in 2018 to achieve his second consecutive campaign inside the top 10, Aaron Rodgers could slide back downwards a little. His quarterback rating dropped slightly from 97.6 in 2018 to 95.4 in 2019, although he could remain within the top 15 and is still considered one of the best QB's around.
07 – Antonio Brown, Oakland Raiders wide receiver
15 touchdown receptions with the Pittsburgh Steelers earned this ranking for Antonio Brown, who then joined Oakland Raiders as the highest-paid receiver in the NFL. Due to his turbulent life off-the-field, he was cut from the team and released, so won't even be in the top 100.
06 – Tom Brady, New England Patriots quarterback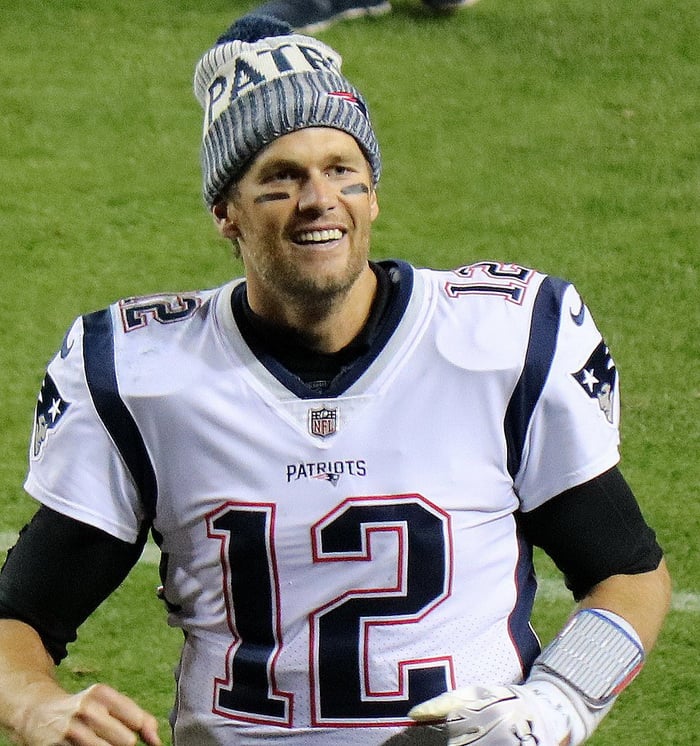 It's fair to say the Patriots wouldn't have achieved half their success without Tom Brady. Although no longer the best out there, the 42-year-old still produced solid numbers but could drop just outside the top 10. That said, he's still the GOAT.
05 – Todd Gurley, Los Angeles Rams running back
The 2017-18 season was exceptional for Todd Gurley; 256 carries for 1,251 yards and 17 touchdowns. Unfortunately, he was nowhere near that during the 2018-19 campaign, with 223 carries for just 857 yards and 12 touchdowns, meaning he could now dip outside the top 10.
04 – Patrick Mahomes, Kansas City Chiefs quarterback
When you clock in at 4 in the top 100 rankings during your first full season in the NFL, the potential for greatness couldn't be more obvious. Patrick Mahomes scored a quarterback rating of 113.8 in 2018, and that rose to 115.7 in 2019, as he helped the Chiefs reach the Super Bowl. This guy is definitely a contender for the number 1 spot in the 2020 NFL Top 100.
03 – Khalil Mack, Chicago Bears linebacker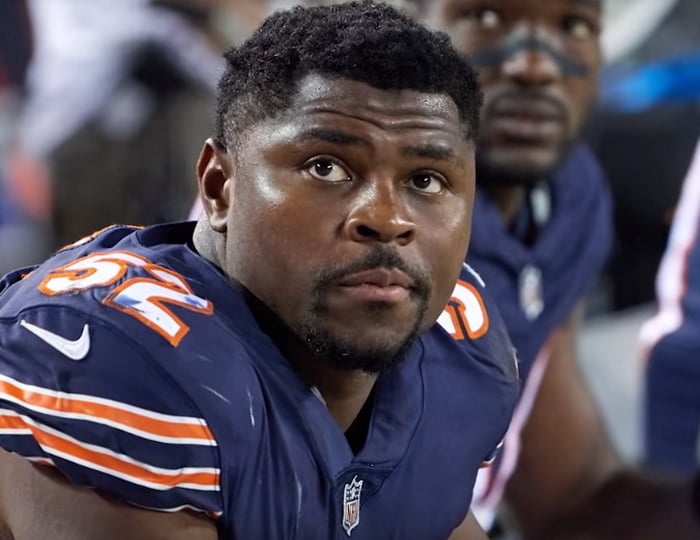 After helping the Chicago Bears reach the playoffs in 2018-19 for the first time in 8 dry seasons, Khalil Mack couldn't match the same numbers. 12.5 sacks and 47 tackles with 10 for loss in 2018; 8.5 sacks and 47 tackles with 7 for loss in 2019. Still a top 10 contender.
02 – Drew Brees, New Orleans Saints quarterback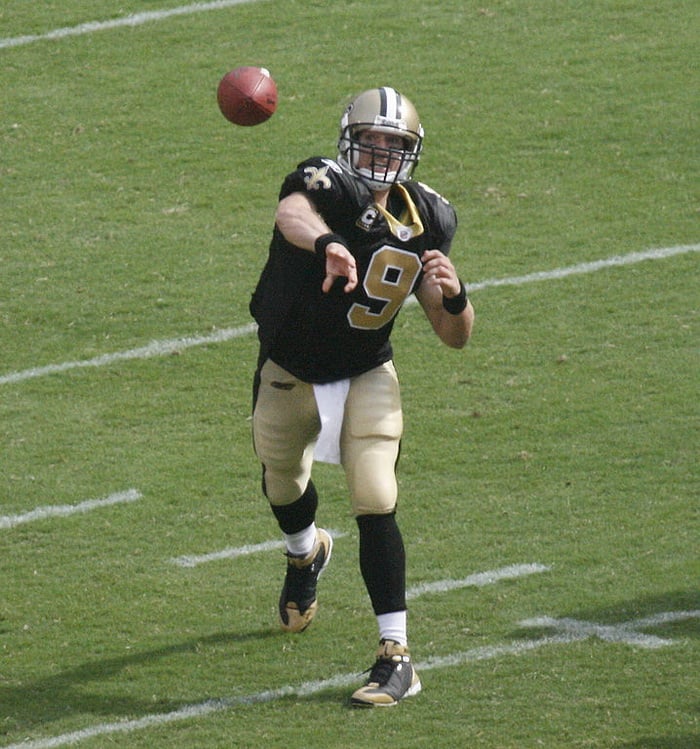 After registering a quarterback rating of 115.7 in 2018, Drew Brees produced the kind of statistics that backed up his position in the top 100 rankings. However, injuries took their toll and, with only 11 games during the regular season, he couldn't reach the same numbers. That said, a 116.3 quarterback rating will keep him high on the list.
01 – Aaron Donald, Los Angeles Rams defensive tackle
Aaron Donald has been named PFF's Defensive Player of the Year 4 times in 6 seasons.

That's absolutely absurd https://t.co/8vPrUjVs80

— Cameron DaSilva (@camdasilva) January 21, 2020
Many expect Aaron Donald to feature in the NFL Hall of Fame in the future. His 20.5 sacks and 59 tackles were awesome in 2018, earning him top spot and recognition as the best player in the NFL. It was a season he couldn't repeat in 2019 however, with 12.5 sacks and 48 tackles. Although, the PFF still rated him as the best defensive player for the second time running, and fourth time in six years. Guaranteed to be within the NFL top 5 players for sure.