In the world of sport, glamour and excess are key ingredients for many. Sports such as soccer and american football have their fair share of razzmatazz but Formula 1 is surely the king in that respect. Not only do you have fabulous cars that look amazing and go fast but there is the money involved also. The races take place in the most exotic locations like Monaco and the people involved all look like models. This definitely leaves it as the most classy and high-end sport out there.
Formula 1 has been going for many years now and seen some fabulous drivers. We take a look at the ten most celebrated in its rich history.
10 – James Hunt
First up we have the man they called 'Shunt' for his many crashes and accidents. In truth, Hunt was very unlucky as a driver as many times his car simply broke down mid-race when in good positions or other drivers would pull in front of him. Despite these problems, he won one F1 title in 1976 and was one of the most recognisable faces in F1.
Much of this was down to his exuberant character and playboy lifestyle. He was as known for his drinking and partying as he was for his driving! This should not take away from the fact he was a superb racer though. Self-funded for much of his career, he was as quick and daring as they come. These qualities are what helped him to his title win and a career as an F1 pundit after he retired.
09 – Fernando Alonso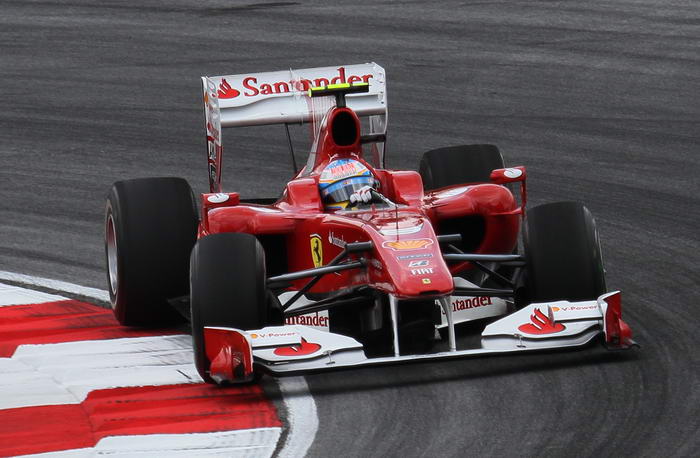 Winner of two F1 championships is Fernando Alonso. It is probably testament to his talent that many feel he should have had more but for bad luck or mistakes at crucial times. Alonso is a driver who has great race craft and an ability get the most out of poor cars. In recent years, the teams he has been with have not given him good cars to drive yet he still gets on the podium. He is arguably not the fastest driver ever, but his cunning makes that a problem that doesn't matter.
Alonso is very good at the start of races too and generally can get away ahead of most other drivers. He is also superb in wet weather conditions and has raced well when the rain has fallen all his career. This all adds up to make him one of the best F1 has seen and, as he is racing still currently, may be likely to add more titles to his achievements.
08 – Sebastian Vettel
After Lewis Hamilton, this guy is probably the best driver F1 has seen in recent times. Originally coming to fame as part of the Red Bull Team, he now drives in the red of Ferrari. Vettel is everything you would want in a modern F1 driver – brave, cool, fast and with great racing instinct. He has four F1 titles to his name currently and could easily add to this before he finishes.
Similar to Niki Lauda, Vettel also has a real interest in the technical side of racing. An intelligent man, he loves getting fully involved with his team to try to get the most out of his car. It looked like 2017 might be his year again initially with a strong start before car problems allowed Hamilton to steal it. Who know what 2018 will bring if Ferrari get their F1 car right for him?
07 – Sir Jackie Stewart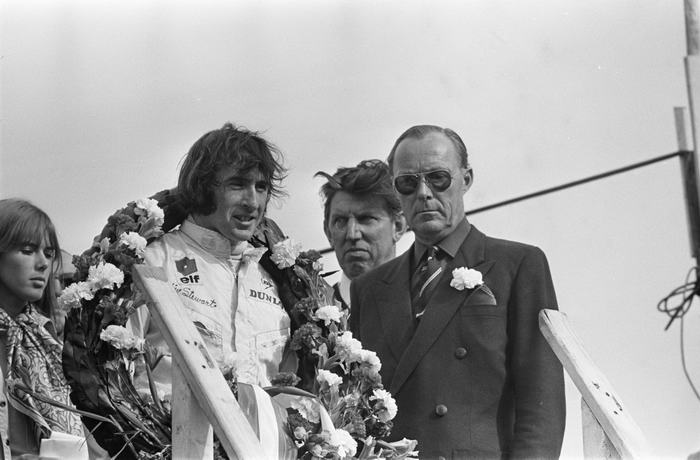 Nicknamed 'The Flying Scot', Sir Jackie Stewart raced between 1965 and 1973. In this time, he became a very popular figure in the sport and won three F1 titles. In addition, he finished runner-up on another two occasions which is a very special record. In some ways, he is perhaps the cleverest driver on here as he had the sense to get out of the sport at the right time when he was on a high.
Racing at the time did not have all the modern gadgets around now. Stewart instead had to rely on his speed and quick reactions to gain victory. He was one of the first drivers to start pushing the sport for increased driver safety also which is quite some feat. Moving on into a media career within F1 after he retired, he used his knowledge to great effect when commentating on the sport.
06 – Niki Lauda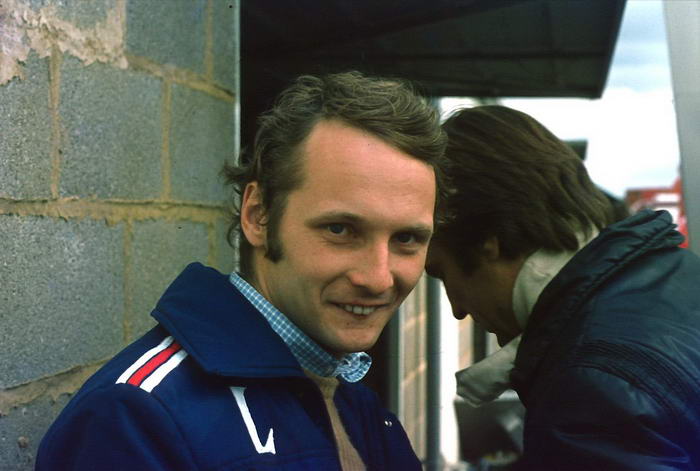 Probably one of the most famous names F1 has seen is this guy. Winner of three titles in 1975, 1977 and 1984, he was something of an intellectual within the sport. Lauda was obviously an excellent driver, but it was his sharp mind that really gave him an edge. He was a master at setting a car up for each race to get the most out of it. He was also amazing at judging in-race situations and making the right decision generally.
Of course, he is known mostly for his fierce rivalry with James Hunt and also the horrific crash he suffered at the 1976 German Gran Prix. Incredibly, despite very severe injuries, Lauda returned to race in F1 a mere 42 days after being injured. This shows just what a brave and admirable man he was.
05 – Lewis Hamilton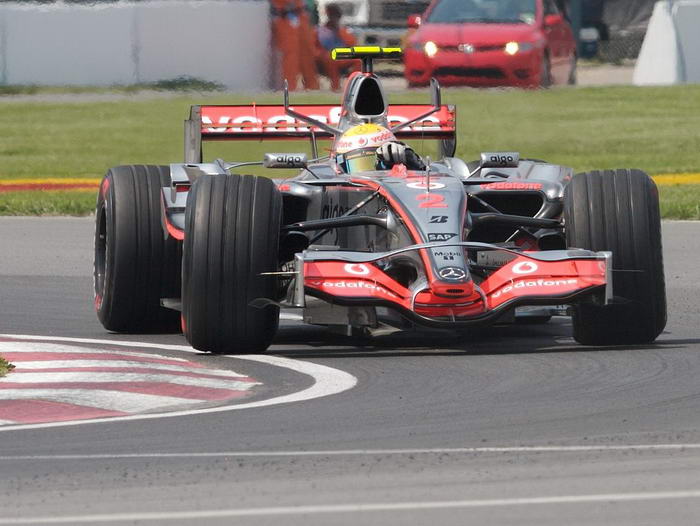 One of the more modern drivers on our list is the major name in F1 currently, Lewis Hamilton. He deserves his place here though not just for his obvious expertise and titles won but the fact that he could still win more. If you wrote this list in 10 years, he could well be number 1! For now, this is where he sits compared with the other great names here.
Hamilton has amassed four F1 titles to date with his latest being in 2017. He is certainly the best driver around currently and stacks up well when you put him next to names from the past. Not only is he quick with a fierce will to win but he is superb at looking after his car too. His race management is also great which in modern racing is so important. Hamilton is also very good at qualifying high on the grid which gives him the platform to then pick up points in each race.
04 – Jim Clark
Coming in at number four we have this English racing driver. He won two F1 championships in his career and was known for doing so with great style. Clark was a fair man in character and would not use tactics like blocking other drivers to win. Instead, he would race fairly and use his driving skill to come over the line first.
His handling of the cars he drove was second to none and he always treated them with great care when racing. This led to less breakdowns when in race and kept him out on the track to chase the top spot. He had a real smoothness about his driving style that very often belied just how fast he was! With 25 wins from just 72 starts overall, the stats back up the talent this guy possessed. He was tragically killed in 1968 during a Formula 2 race in Germany but his legacy lives on.
03 – Juan Manuel Fangio
Known as a real gentleman of the sport, Fangio is definitely worth a mention here. Winning five F1 titles in the 1950's, he did so with grace and style. You must remember that F1 racing back then was raw and very dangerous. None of the modern safety measures were in place which makes his achievements all the more amazing.
It was often said that if you wanted to win the F1 title as a team in the 1950's then all you had to do was sign Fangio! This shows just how highly regarded he was within F1 but also just how dominant he was at his peak. Other drivers could simply not match him for speed or racing prowess. Interestingly, he only went into F1 racing at a later age and was often the oldest man in each race.
02 – Ayrton Senna
It was a tight contest between this guy and Schumacher for the top spot. Senna is widely considered one of the greatest drivers of all time and with good reason. His talent took him to three F1 titles for McLaren in 1988, 1990 and 1991 before his untimely death when leading at the 1994 San Marino Grand Prix. Senna really had it all when it came to racing – he was blisteringly quick and had an iron nerve that saw him push his car to the limit.
A real master in wet weather conditions, no-one could get near to his times when the rain started to fall. As a person, he was how he drove – charismatic, passionate and determined. It was Senna who arguably pushed F1 forward into the sport we know now also. He took a very professional approach to fitness and diet which was ahead of its time. Able to use all parts of the F1 track to get every bit of speed from his car, he was a genius behind the wheel.
01 – Michael Schumacher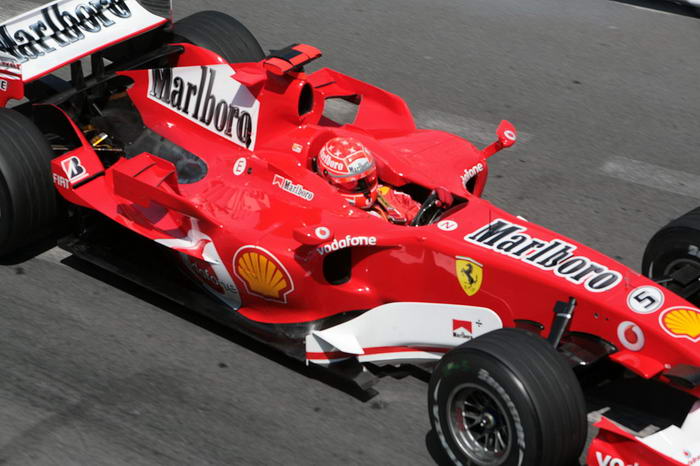 Just pipping Senna to pole position we have Michael Schumacher. This guy was just amazing and his record backs that up. He has won not only the most championships in total but also the most in a row in F1 history. All this was at a time when the sport was very competitive and he had lots of tough competition for the title. His seven F1 titles began in 1994 and 1995 before a few years break. He soon got back in the swing though and won in 2000, 2001, 2002, 2003 and 2004. This and the number of races he constantly won marks him out as the best ever.
He always seemed to have a knack for pulling fast laps out of the bag when needed or winning the crucial races to ensure his success. A great natural driving skill allied with superb reflexes and concentration made him the real deal. Like Senna, he was also a real master in wet weather conditions which is seen as the ultimate test of an F1 driver's chops. For all he achieved and the obvious talent he showed to do it, Schumacher is a well-deserved number one here. Sadly, he suffered a serious brain injury when skiing after retirement which he is now recovering from.
Formula 1 has certainly seen its fair share of super talented and ultra quick drivers during its history. While there may be names that many argue could be on our list, the ones above certainly deserve their place. All have shown their many skills by winning titles and putting their lives on the line in the pursuit of victory.