It can be tempting to think that famous sports stars have charmed lives and no troubles. With the fame and money that being a major name brings, you would certainly assume this to be true. When you look through the history books though, there are enough tales of woe to challenge this view. Many big-name sports stars have seen their careers harmed or destroyed, often through their own actions.
Here are the ten most daft sports stars who blew their careers with self-inflicted damage:
10 – Ryan Lochte
Hailing from Daytona Beach, Florida, this US sports star was a massive name in swimming. When you look at his record, you can see why! Lochte won a huge 12 Olympic medals in the pool and holds the world record for the 200 metre individual medley event. When you add in the many victories on the domestic swimming circuit, you can see he was a guy at the top of his game. Which made his decision to lie to police just before the 2016 Rio Olympics a baffling decision!
Lochte and a friend had told Rio police that they had been robbed at gunpoint at a gas station in the city. It soon transpired that his was a lie though – they had in fact been caught vandalizing the gas station and come up with the story to get out of trouble when the police came. This revelation led to him missing out on the Olympics and getting dropped by his sponsors!
09 – Lamar Odom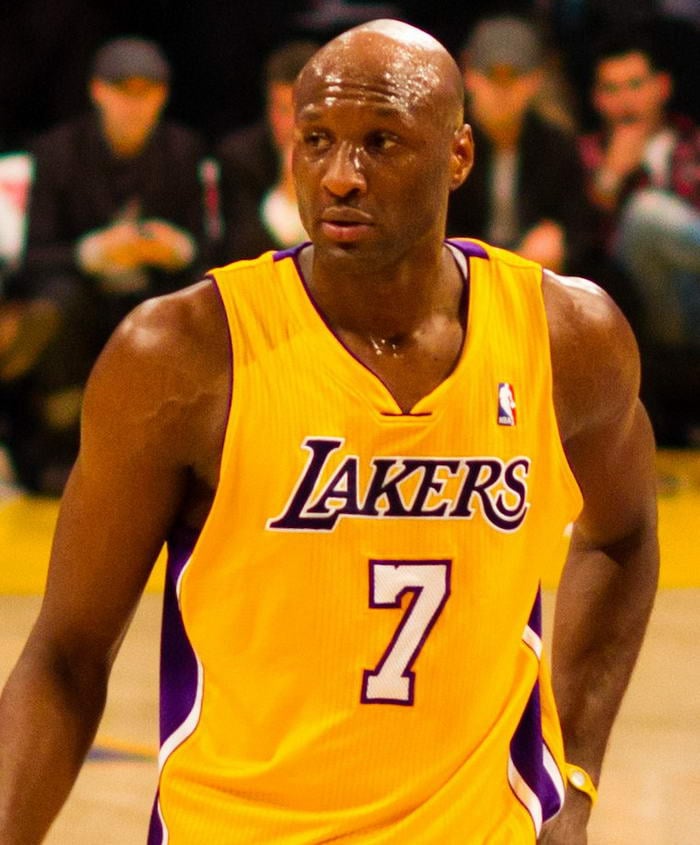 Basketball is big around the world and the on-court excitement can sometimes be felt off it too. Odom was at one-time a rising star in the sport, having become part of a fine LA Lakers team and an Olympic medalist for his country. This was to be the pinnacle of a career that soon went downhill though due to his drug-use.
It all began to unravel for Odom in 200/01 when he was caught driving under the influence of alcohol and banned by the NBA. These troubles led to him being forced into a move to a Dallas team that he didn't want. His unhappiness soon saw him fall further into drink and drugs, eventually ending up passed out in a Dallas brothel one night. This spelled the end of his career in the NBA.
08 – Ray Rice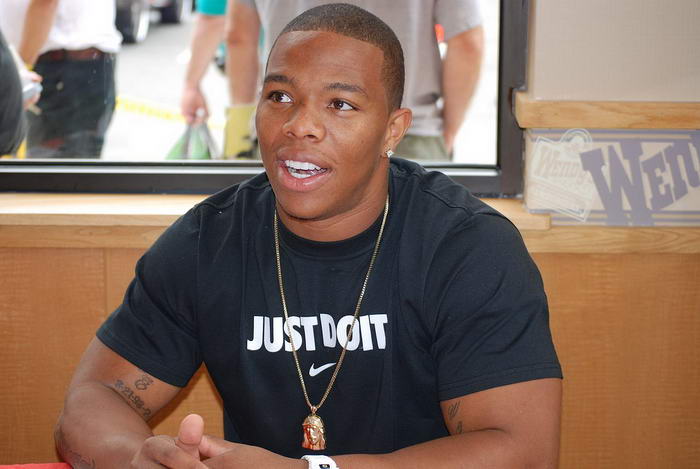 One of the most shocking and costly moments of stupidity involved former NFL superstar Ray Rice. At the time of his moment of madness, he was a big-name player for his team, the Baltimore Ravens. He was an integral part of that team with his strong running and even helped them to win a Superbowl. So where did it go wrong? The first cracks appeared when footage surfaced in the media of Rice dragging the body of his fiancée into a hotel lobby. To begin with no-one knew what had happened but more footage soon emerged of Rice brutally attacking her in the lift moments before. This shocking crime led to him being sacked by his team.
07 – Plaxico Burress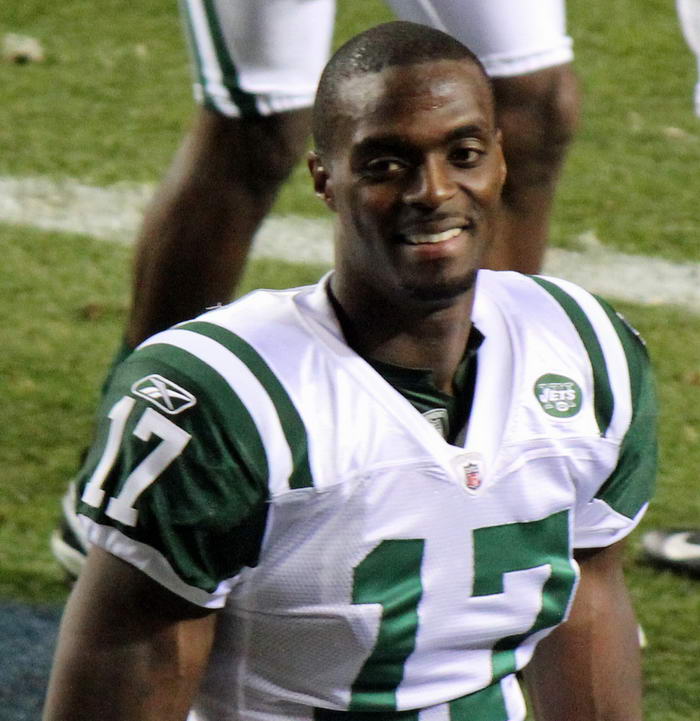 Another NFL legend who saw his career go up in self-inflicted smoke was this guy. Burress was a brilliant wide-receiver and had golden hands. Playing for teams such as the Pittsburgh Steelers and New York Giants, he was a great player to watch in his prime. The problem was that Burress was an awkward character off the field which led him to be suspended in 2008 by the New York Giants for breaking team rules.
This was then compounded later in the year by him causing a gunshot wound to his own leg in a New York club. It seems that, as he was walking out of the club, his gun slipped from its holster. When he tried to catch it, the gun went off and shot his own leg! To add further insult to injury, he also copped jail time for carrying an unlicensed firearm. This petty much saw off a once promising career in the NFL!
06 – Michael Vick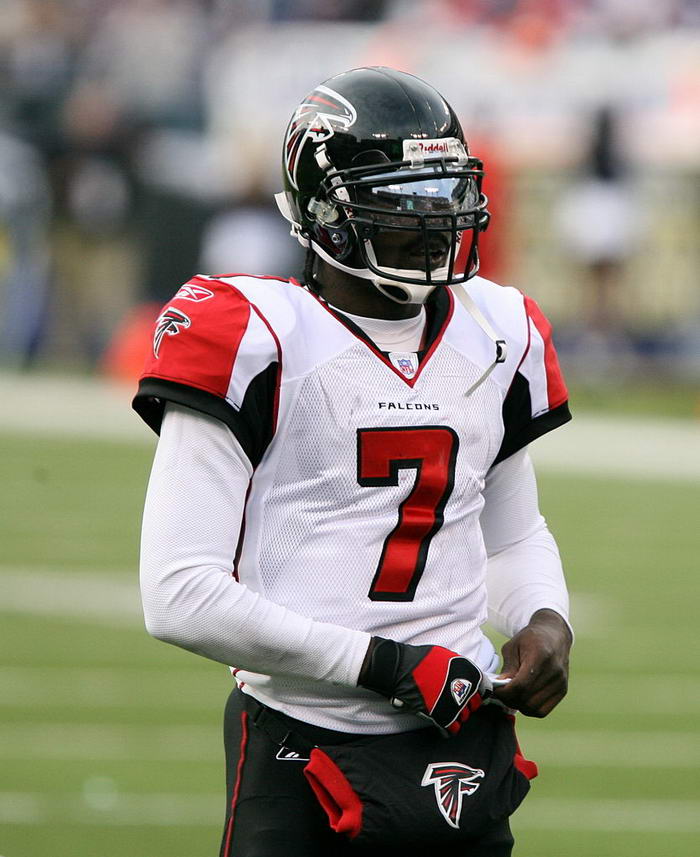 Here we have yet another sports star from the NFL who lost out due to his own stupidity. Maybe its something in the Gatorade they drink?! Vick was probably undone by being thrust into the limelight when too young to handle it in fairness. Coming straight from college to play a star role with the Atlanta Falcons as their quarterback, it all started off well for Vick.
However, as the Falcons began to perform worse, Vick's own problems began. Needing a place to escape from the pressure, he brought a huge mansion in Georgia that was basically a playground for him and his friends. This led to a truck belonging to Vick being seized when stuffed full of weed and a woman taking him to court for Vick passing an STD onto her! The final nail in his coffin was when police raided his mansion to find a dog fighting ring operating from there – this saw Vick sent to jail!
05 – Tonya Harding
Next on our list of crazy sports stars is ice skater Tonya Harding. A successful skater since the early 1990's, she had amassed many medals and become the first American woman to land a triple axel jump in competition. Things began to head south though when a rival, Nancy Kerrigan, came onto the scene to challenge her dominance. Leading up to the 1994 Olympics, Harding was so desperate to beat her rival that a plan was hatched to break Kerrigan's leg! Her boyfriend at the time messed up the attack though and before long the evil plan was leaked to the world. Harding was eventually banned for life and left with her former achievements disgraced.
04 – Tiger Woods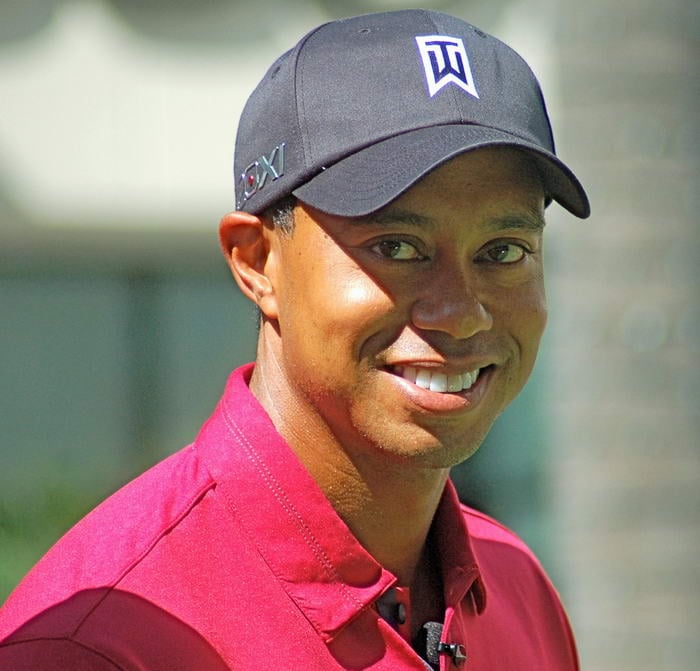 Who hasn't heard of probably the most famous name in golf of all time? Woods was a giant of the sport and someone who had every title going at his peak. It made his eventual self-inflicted demise all the crazier though! There was widespread amusement when news broke of a sleepy Woods crashing his car whilst driving away from his wife who was chasing him with a golf club. It soon came to light that Woods had been having several affairs with any women he could convince. When his wife found out, she flipped and chased him with the club thus leading to the car chase. The scandal wrecked Woods carefully built reputation and lost him the valuable sponsorship deals he had worked so hard to get.
03 – O.J.Simpson
The case of O.J.Simpson is such a famous one that it had to be included here. While his terrible actions happened after he had quit the NFL, they certainly tarnished the legacy he left behind. Simpson had been a brilliant player before his retirement, for the Buffalo Bills in particular. It was his behavior in later years though that landed him in trouble. There had long been rumors of his physical abuse of second wife Nicole Brown so when she was found stabbed to death outside the couples LA home, the hunt was on. This led to an infamous televised car chase with police where Simpson attempted to evade justice. Although acquitted initially at the trial, he has since been found responsible for her death.
02 – Oscar Pistorius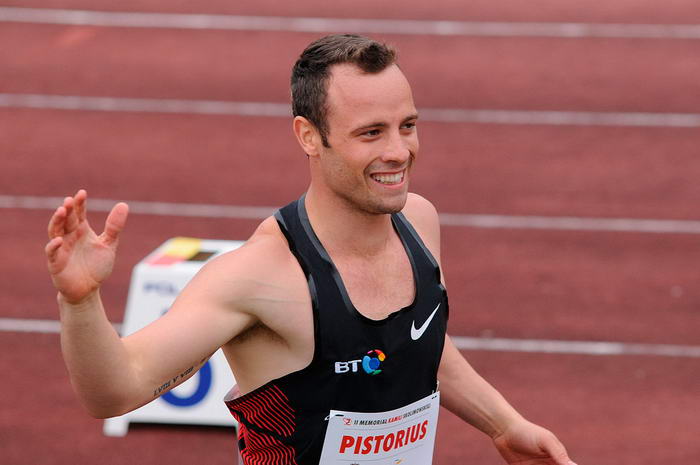 Known as the 'Blade Runner', the story of Oscar Pistorius is truly remarkable. A double leg amputee, he used his determination to rise to sporting excellence as a Paralympic sprinter. He was so good that he even started competing against able-bodied sprinters later in his career. It is therefore a real tragedy that self-inflicted trauma caused him to lose all this and end up in jail for murder.
Waking in the home he shared with his girlfriend one night, Pistorius heard a sound in the bathroom and feared an armed intruder. This led to him grabbing his gun and shooting through the bathroom door at the noise. Unfortunately, the sound turned out to be his girlfriend going the toilet who he had now shot dead! Whether he killed her on purpose or his story is true, no-one knows.
01 – Lance Armstrong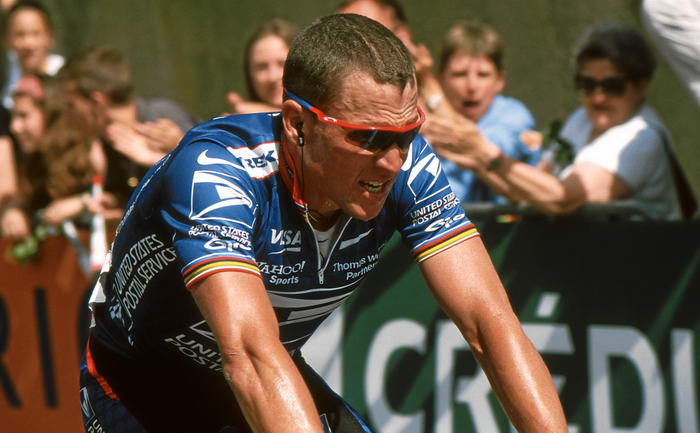 Probably the most shocking case of a sportsman falling from grace due to their own actions is cyclist Lance Armstrong. A real crowd favorite, he had become even more loved when overcoming cancer to return to the sport. A multiple Tour de France winner, Armstrong was seen as one of the best riders ever before his fall. So, what happened? In an interview after he retired on the Oprah Winfrey Show, he admitted to taking illegal drugs to win throughout his career. This led to a huge scandal and Armstrong being stripped of all his Tour de France titles. It also left him a disgraced name that would never be considered a legend again.
From reading the above stories, it becomes clear that, very often, the biggest danger some people can face is themselves. It seems some people just cannot help pressing the self-destruct button, even when something massive is at stake. Whether future sports stars will heed these joyless tales is open to debate, but they would be well advised too!