Football is a sport that has obviously captured the hearts and imaginations of fans worldwide. From the stadiums to the streets, people everywhere share a love for the beautiful game. Throughout its rich history, countless moments of brilliance have left us in awe, cementing football's status as a global phenomenon. Among these unforgettable moments are the breathtaking goals scored by some of the most talented players the sport has ever seen. From Messi's mesmerizing dribbles to Van Basten's stunning volleys and Eric Cantona's audacious efforts. These goals have etched themselves into the annals of football history. Therefore, it's only fitting that we take a moment to celebrate these incredible feats of skill and athleticism. Join us as we recount 10 of the most incredible goals ever scored on the pitch.
Of course, the players who grace the game we all love are a major part of the attraction. Without them, football would not be the same. From Pele in days gone by to Messi and Ronaldo now, the big names help make football what it is. While crunching tackles and pinpoint passes are great to watch, incredible goals are what truly make football so special. Therefore, it's no surprise that the most memorable moments in football history often involve incredible goals. So, without further ado, let's dive into the top 10 most incredible goals in football's long and storied history.
10 – Zlatan Ibrahimović
It is hard to include any kind of list on football without mentioning Zlatan, one of the most wanted football players to this day! Zlatan just returned to his former club AC Milan and it was according to betting predictions anticipating this move in advance. Moreover, free bet sites suggest that there already is a bet on his next club transfer to Real Madrid, 5/1 with Ladbrokes. In an illustrious career, he has played for many of the biggest clubs around including Manchester United and AC Milan. A supremely talented striker, he is known for his fierce will to win and his complete belief in his own ability. He scored one of the best goals you will ever see in an international friendly against England in 2012. After a poor clearance from the England keeper, Ibra leapt into the air and smashed home a perfect overhead kick from well outside the penalty box. The accuracy and athleticism he showed to do this along with the fact he meant it, made it a real classic.
09 – Marco Van Basten
Big players turn up on the big occasion and you could certainly say that about Dutch legend Marco Van Basten. A beast at club level, he was just as prolific when pulling on the national jersey. This culminated in a goal in the 1988 European Championship final against the Soviet Union which defied believe. In the 54th minute, a ball was swung into the box which he expertly volleyed into the top corner of the goal from a tight angle. It was a goal of power, skill and precision which has rightfully gone down in history as one of the best ever.
08 – Eric Cantona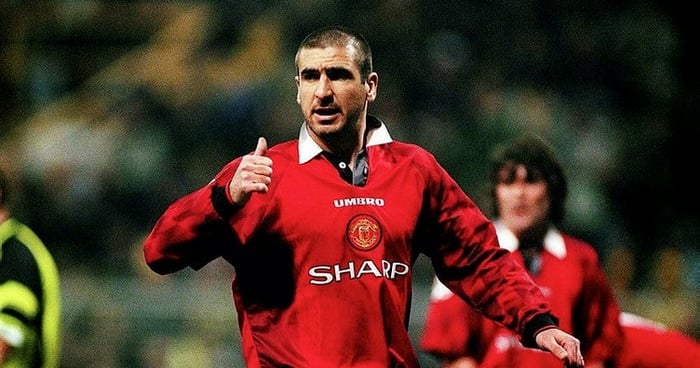 Very often, the best goals in football history have been scored by the most maverick players. It seems they need this streak of genius in them to do things others cannot. French striker and playmaker Eric Cantona sums this up perfectly. Hot-headed and inspirational, he scored a real beauty against Sunderland in the Premier League for Manchester United in 1996. Bursting out from midfield, he went past two players before collecting a return pass and chipping it into the top corner from the edge of the box. Almost as good was his stylish celebration after!
07 – Ronaldinho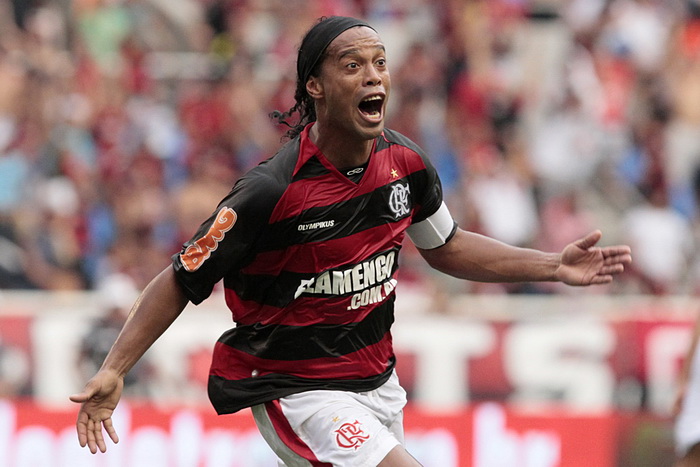 Although it is now hard to think of a time at Barcelona pre-Messi or Suarez, it did happen. One of the best players to have played for them in the past was Brazilian genius Ronaldinho. He chose a derby match against Real Madrid in 2005 to show what made him so good. To go past Helguera, Ramos and Roberto Carlos with ease was one thing – to then fire past the goalkeeper another. So impressed was everyone with this strike, that even the Madrid fans applauded him. This goal was not only world-class but showed off this Brazilian playmaker close control and dribbling to great effect.
06 – Eren Derdiyok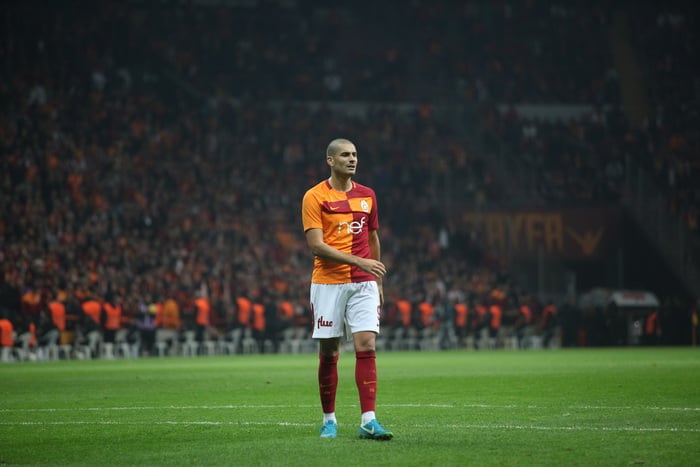 This goal dates back to 2011 and happened in the German Bundesliga. Derdiyok was playing for Bayer Leverkusen at the time and this Swiss striker really made an impression against Wolfsburg. It is hard to know what was best about this marvelous strike. The graceful first touch from a teammates pass, the touch which took him away from an oncoming defender or the scintillating hit he produced to find the net. One thing is for sure – the poor keeper couldn't do much about it. Derdiyok now plays in the Swiss League but will always be remembered for this stunner.
05 – Diego Maradona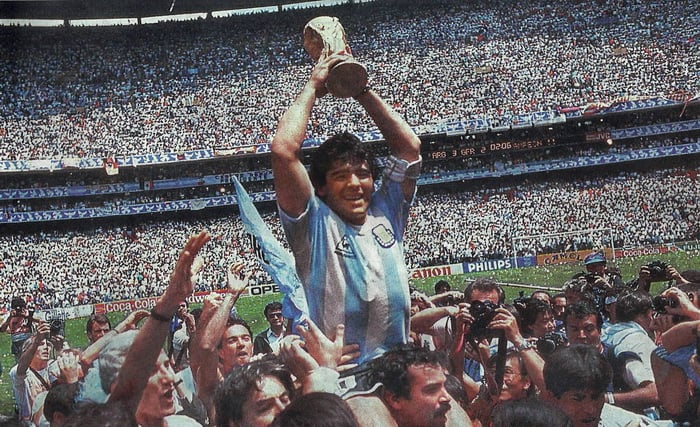 Although many English fans refuse to acknowledge his genius after a controversial handball goal in the 1986 World Cup quarter-final, everyone else knows what a top player Maradona was. Immense for clubs like Napoli and Barcelona, he scored one of the most amazing goals ever on the world stage. Funny enough, it was in the same 1986 quarter-final against England! Picking up the ball from around the halfway line, Maradona dribbled past 3 or 4 English defenders on his way into the box. The balance and grace he showed to do this was simply awesome! Rounding the English keeper, he calmly slotted into the net to take his team forward.
04 – Roberto Carlos
One of the best left-backs ever to play football was the Brazilian Roberto Carlos. He was particularly famous for the long spell he had with Real Madrid in Spain. This thunderous strike comes from this period and happened in a cup match against Tenerife in 1998. Carlos hit the ball from just beside the corner flag and somehow put it smack bang in the top corner of the net to score. Such was the ferocity of his strike that the goalkeeper hardly had any time to react. To curl the ball into the net with such precision and power from where he was on the pitch was something very special.
03 – Carlos Alberto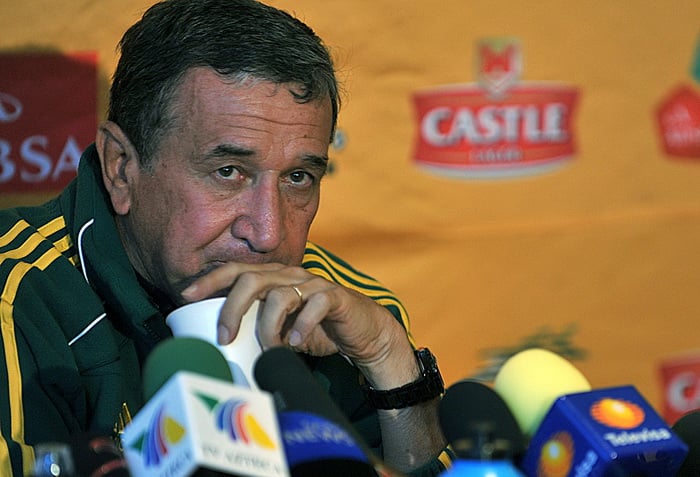 Many people will pick out the Brazil team who went to the 1970 World Cup as the greatest ever. With names like Pele, Rivelino and Gerson in their ranks, it is hard to argue. It is therefore fitting that a player from this team scored one of the best goals you will ever see. What made this so great was not only the finish but the move which led up to the goal. Unlike others which were more based on individual skill, this was a real team effort. It happened in their 4-1 final victory against Italy and saw a free-flowing passing masterclass superbly finished off with Alberto's low drive.
02 – Paul Gascoigne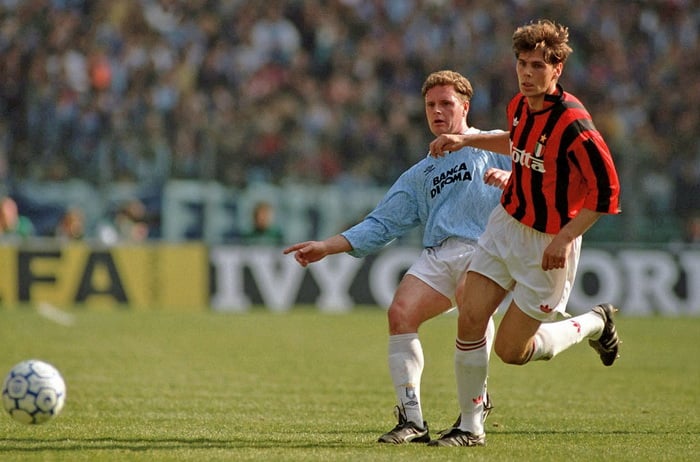 The 1996 European Championships in England was a great tournament. Although the hosts did not win, one player who has gone down as a legend for them scored an unbelievable goal in a group game against Scotland. Step forward one Paul Gascoigne. Bursting forward from midfield, Gazza exchanged passes with a teammate which saw him heading into the Scottish box. What made this special was the way Gazza lifted the ball over the head of an onrushing defender and then volleyed the ball into the net. It summed up what made Gascoigne so special when on song – pure genius and creativity to do what others could not.
01 – Lionel Messi
We have already mentioned this little maestro's name and he fittingly tops our list of the best goals in football history. Winning the Ballon d'Or 2019 award for the 6th time in a row, this marvelous goal scorer answered most bookmakers' predictions. Messi was leading the odds table to be the title holder leaving stars such as Virgil van Dijk and Eden Hazard behind. What is interesting is that this goal he scored for Barcelona against Getafe in 2007 has many similarities to the one Maradona scored against England in 1986. Messi collected the ball around the halfway line and went on a jinking run which saw him evade four players. Careering into the opposition box, he then went around the goalkeeper to finish into the net. The thing which makes this better than Maradona's is the more controlled finish. And the fact he did it in a faster paced modern game.
As we look back on these 10 incredible goals, it's evident that the beautiful game of football has been graced with some truly exceptional talent. Especially each goal on this list represents a unique moment of skill, determination, and creativity. These iconic strikes not only continue to inspire fans but also set the benchmark for future generations of footballers. As the game evolves, there will undoubtedly be more extraordinary goals to come – further fueling our love and passion for this remarkable sport.