Football is still the biggest sport in the world with a global audience of over 3 billion people. It is a sport which stretches across every continent from Europe to Africa and keeps everyone entertained with all the drama it has to offer. The fabulous thing about football is not only the amazing players like Cristiano Ronaldo or Lionel Messi to watch but how many clubs there are to follow. All the big leagues from the English Premier League to Spain's La Liga and France's Ligue 1 have teams with an army of fans who follow their every game, fans that bet also on their favourites teams on gambling site like Michigan Lottery.
Of course, some football clubs are more popular than others with the largest sides attracting fans from around the world. But which teams are the most famous and well-known to watch?
10 – Paris St Germain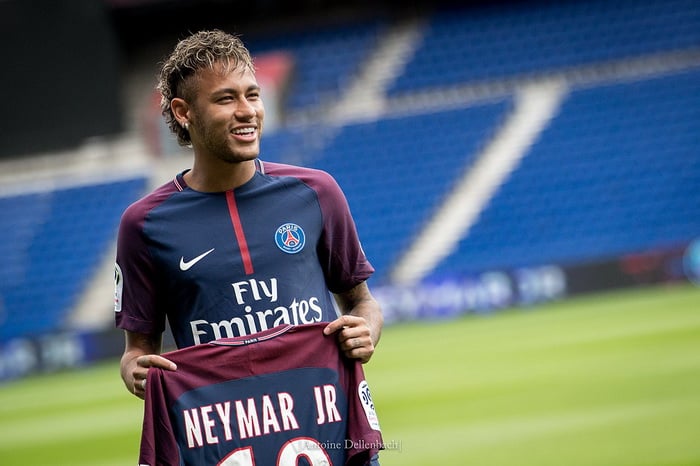 First up on our list is a name every football fan will know which just goes to show how famous this French side are. PSG shirts can be seen wherever you go on the planet and their matches are beamed on many international TV stations for fans to enjoy. The modern side was set-up in 1970 but can actually trace their history back to 1904. Their popularity shot up after recent funding from Qatar Sports Investments and this has seen them go on to win league titles and domestic cups since.
09 – AC Milan
AC Milan are one of the most famous Italian clubs but one that has not done as well in recent years as in the past. Their glory days were really the 1980's and 1990's when coach Arrigo Sachi built a team that was almost unplayable. This helped them gain media exposure globally and give them a huge fanbase in all corners of the world. While a 2007 Champions League win was very welcome, they might not be quite as popular now due to a lack of subsequent on-pitch success. This has not affected their fanbase too much though and they still remain one of the most famous teams playing.
08 – Juventus
Italy has its fair share of well-known teams and Juventus are up there with the best. They are actually the most successful Italian team ever and have amassed fans and trophies during their glory years. While the 2006 football scandal in Italy saw that temporarily hit, they have come back with a vengeance since then. The signing of Cristiano Ronaldo helped greatly and saw them attract millions of new fans who follow wherever he goes. With other big-name star players in their team and a proud history to look back on, it is no wonder Juve still have a big following globally.
07 – Bayern Munich
All the top teams come from the European leagues and this side play in Germany's Bundesliga. Based in the city of Munich, Bayern are a team with a long history of success in club football. This is both in Germany itself but also on a wider stage in European competitions. In the past, German football was not shown lots around the world which had stopped Bayern from gaining a big following. Social media and more demand for German football globally though has changed this in recent years to help them become more famous.
06 – Liverpool
It may seem a little boring for so many English teams to dominate this list but this only shows how popular the Premier League is around the planet. Liverpool are a massive club and have really got their mojo back under Jurgen Klopp. They mainly picked up their core fanbase during the 1970's and 80's though when they were very successful. Their rivalry with both Manchester United and Everton is always a bright spark in every season! Liverpool are well followed in Asia and the USA but also Australia too. With millions of social media followers and massive sales of shirts each year, they remain a popular team.
05 – Arsenal
With a TV viewership of around 29 million people and a social media fanbase of over 40 million, the Gunners are a famous London team globally. Although the years since Arsene Wenger left have been turbulent, they still remain a big brand on the world stage. It was the Wenger years which really helped them engage with more supporters though as players like Thierry Henry and Patrick Viera stole the show. With many league and cup trophies to their name, they still remain a team that many people in other countries follow.
04 – Chelsea
Another team from England's Premier League shows up next in the form of Chelsea. They are similar to Barcelona in that their current popularity is the result of fairly recent successes. Although they are a team with proud heritage, it has been during the Roman Abramovich era that they have appealed to many more fans. A lot of this is down to their on-field successes with coaches like Jose Mourinho and Antonio Conte leading them to trophies. Selling around 1 million shirts per year, they have had some great players like Diego Costa in the past to attract fans with.
03 – Barcelona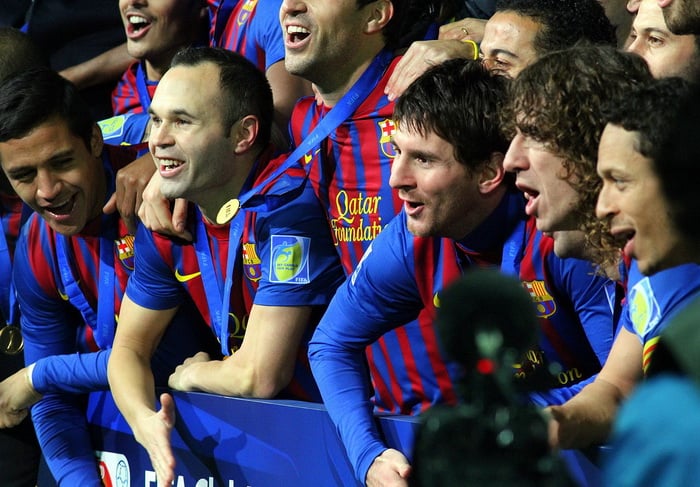 Barcelona have really come on in the last 10 years or so to make them a very famous side across the world. Much of this has been down to star players like Lionel Messi, Neymar and Luis Suarez lighting up the Nou Camp in recent times. The stylish brand of football they play has really captured people's attention and allowed them to raise their public profile. Barcelona have always had an appeal though as their proud history shows. Their regular matchup's with Real Madrid each season are always great to watch and they are sure to keep building on their success to grow in popularity even more over time.
02 – Real Madrid
In the battle of Spain's top teams. Real Madrid come out top in terms of being the most popular. Mega-million sponsorship deals with firms like Fly Emirates pour cash into their accounts each year and they attract around 100 million followers on social media sites. Los Blanco's have enjoyed great success over the years which has helped them become famous around the globe. This has included a massive 63 trophies of which 10 are European titles. It is now thought that Madrid are the richest club around although this does not mean they have quite the same iconic appeal as Manchester United below.
01 – Manchester United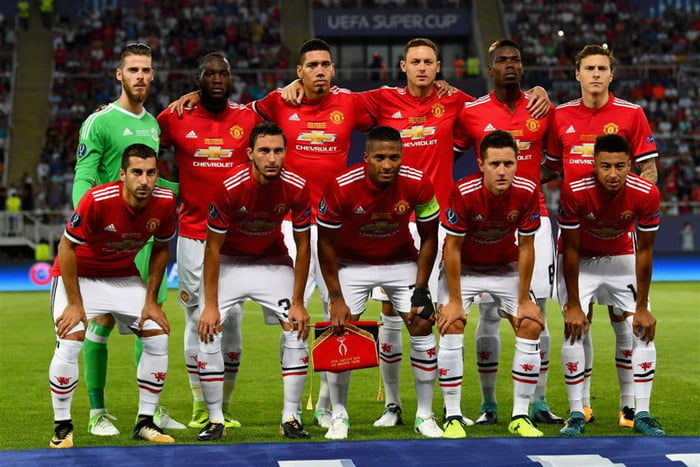 Although other teams push them close, Manchester United are still just about the biggest side in club football. They are based in the city of Manchester in the UK and play in the English Premier League. In their illustrious history they have won league titles, European trophies and FA Cup's to help attract a global following. Top players in the past for this team have been big names like David Beckham, Roy Keane, George Best and Bobby Charlton. As well as in the UK, Manchester United have a large number of supporters in the USA and Asia which helps put them in top spot. It is thought that they have about 700 million fans globally and sell over 1 million shirts per year.
Football is an enduringly popular way to stay entertained with in your spare time and have fun. Following any of the above teams will certainly give you plenty of excitement, drama and victories to cheer. While times may change in the sport, teams like those above will always be massive names.