Boxing can be a tough sport and one that is filled with hours of hard training and pain. However, it is also a sport which can make you very rich. If you put in the required graft and show a real talent for it, you could earn lots of money as you rise to the top of your division. If you are lucky enough to win world titles and enjoy a long career, the money you could make is significant. When you see that fighters now get paid in the millions for top bouts, then this becomes clear to see.
But who are the ten most wealthy boxers that the sport has ever seen?
10 – Bernard Hopkins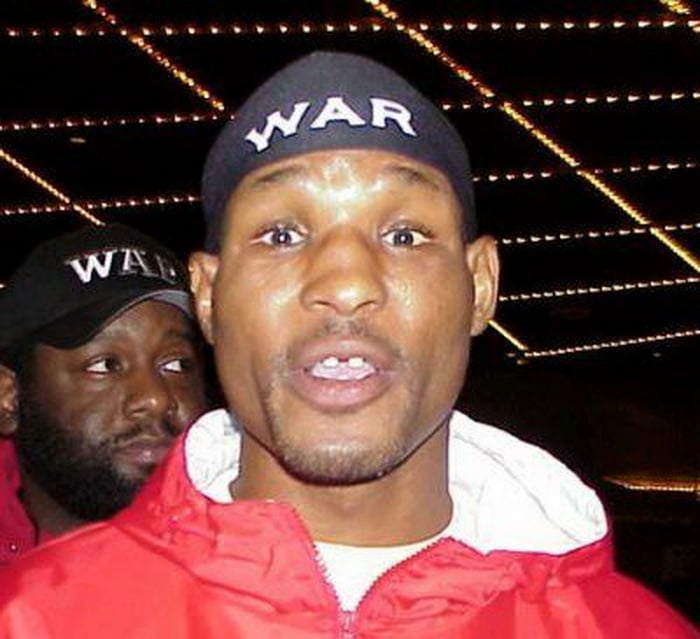 Starting with a recent titan of boxing, we have Middleweight beast Bernard Hopkins. He is said to have earnt $40 million over his career which ended in 2016, when he retired. Hopkins had a very long career for a boxer which perhaps explains how he built up such a big fortune. Starting in 1988, he fought for almost 30 years straight! Winning the IBF title in 1995, he went on to become one of the most respected and popular boxers around when competing.
09 – Marvin Hagler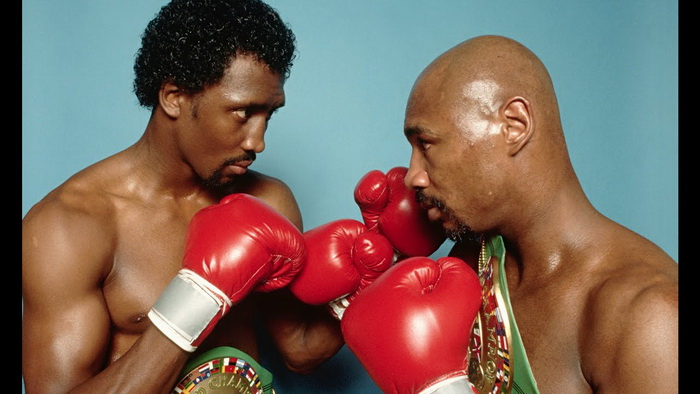 The late 1970's and 1980's was a great time for any boxing fan. People like Roberto Duran and Mike Tyson really made it a top sport to follow. Hagler was also a real draw for fight fans and combined speed with devastating power. Hagler enjoyed an illustrious career which saw him reign as Middleweight champ from 1980 to 1987. By the time he retired, Hagler's fortune was said to be around the $45 million mark! This certainly sees him as one of the richest boxers in the sports long history.
08 – Wladimir Klitschko
The first of two boxing Klitschko brothers to have made their wealth through boxing is Wladimir. Like his brother, he turned pro in 1996 and competed in the heavyweight division. Over time, he came to be a two-time World heavyweight champion and held all the major WBA, IBD and WBO belts. His awesome career also left him considered on one of the best heavyweights ever when he called it a day in 2017. By the time he finished, he was said to be have aa cool $60 million in the bank.
07 – Anthony Joshua
This English Heavyweight is a big star on the world boxing stage right now and recently beat Andy Ruiz Jr to claim back the unified titles he lost in their first bout. Joshua is said to be worth a mega $60 million at the moment and this figure is sure to rise as he takes on more fights. Known for his power, physique and ring intelligence, many rate Joshua as the best heavyweight around currently. Before he turned pro, he was an outstanding amateur who won Gold at the 2012 Olympics for Great Britain. Since turning pro, his stellar performances and high media presence have enabled him to build up his personal fortune.
06 – Vitali Klitschko
Klitschko may now be known more for his political career but this retired pro goes down as one of the richest boxers in the history of the game. Turning professional in 1996, Dr Ironfist (as he became known) soon showed his power and precision in the ring. This saw him take the WBO World Heavyweight title in 1999. Klitschko then embarked on a long and successful pro career which left him with a $80 million net worth to look back on.
05 – Sugar Ray Leonard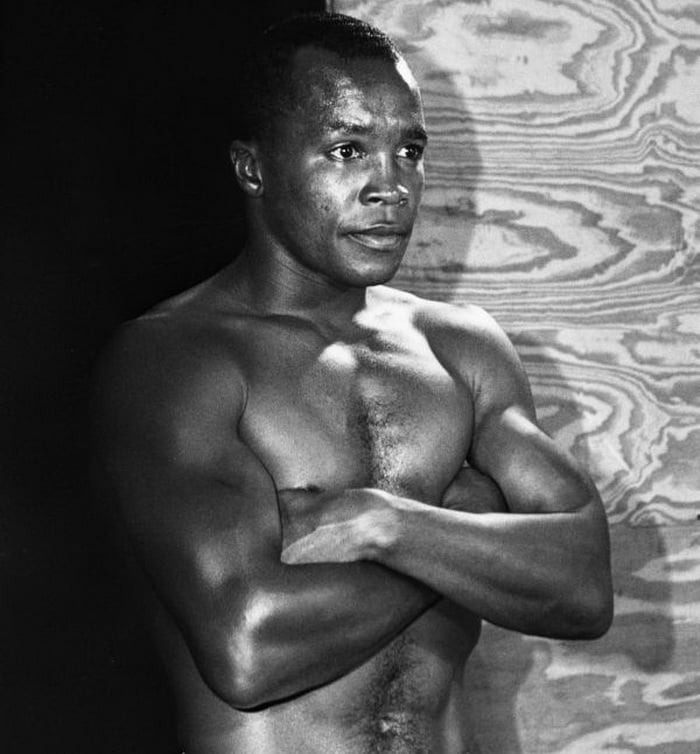 One massive name from the golden years of boxing in the 1970's and 1980's was Sugar Ray Leonard. Known for his dashing looks, quick wit and fast moves, he had it all. This has seen him become one of the richest boxers in the sport history with a net worth of $120 million. Starting out in 1977, Leonard won World titles in different weight divisions to prove his talent. The best-known fights he got involved in were against tough opponent Marvin Hagler. These were not only classic bouts but also helped Leonard earn lots of money during his career.
04 – Lennox Lewis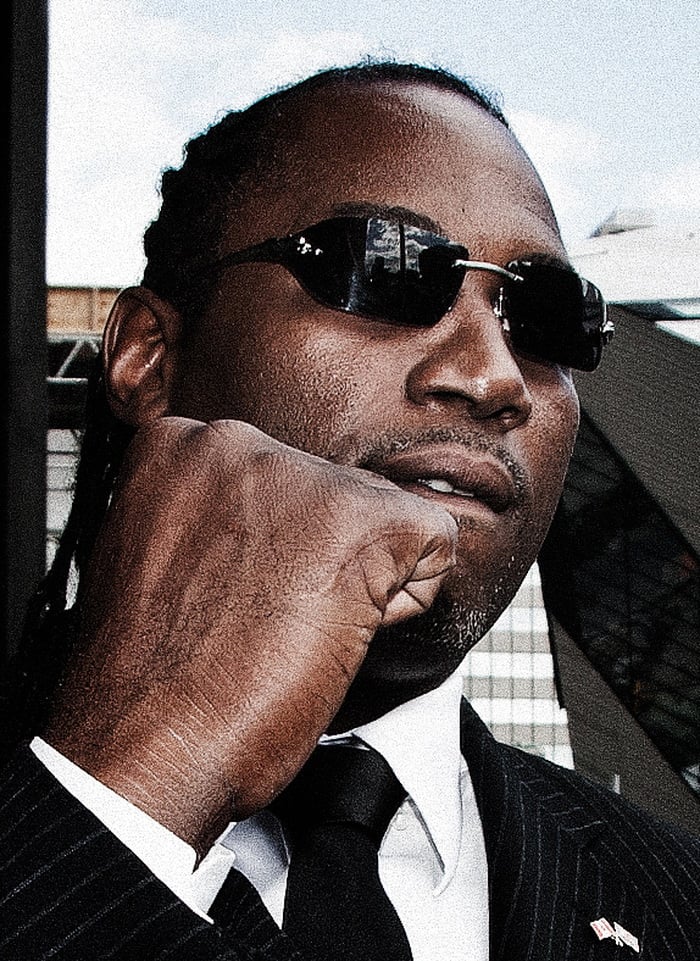 Another top English Heavyweight said to be worth a lot of money is retired star Lennox Lewis. In a career which started in 1988 and finished in 2003, he is said to have earnt a fortune and now be worth around $140 million. This takes into account his 3 World title reigns in the division and his 2 lineal title reigns. As with Joshua, Lewis started off in the amateur game before turning professional at a later stage. With $140 million to his name, you can bet he made the right choice.
03 – Manny Pacquiao
This Filipino star is one of the biggest names in recent boxing history and arguably the biggest still active. Although no spring chicken now, PacMan is still fighting and holds the WBA (Super) Welterweight title as of July 2019. He is now contracted to fight for Al Haymon's Premier Boxing Champions stable. But what is he worth? Recent estimates put this at a huge $190 million! This not only pays homage to his illustrious career to date but also the visible media image he has built for himself away from boxing. Ranked at number 4 in BoxRec's greatest pound for pound fighters and winner of multiple belts, it comes as no surprise to see him as a very rich man.
02 – Oscar De La Hoya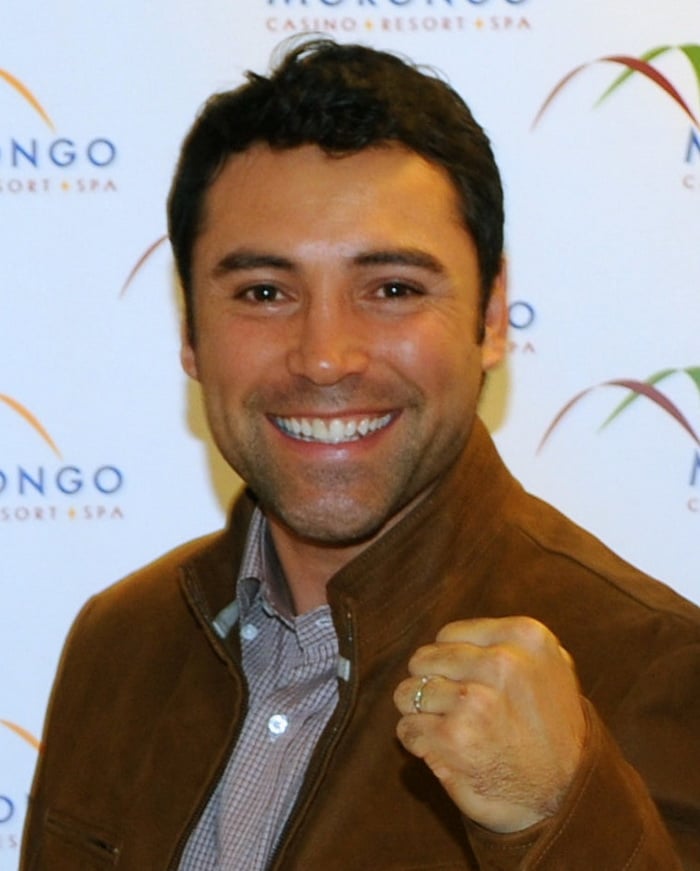 Known as Golden Boy, De La Hoya was a top, top fighter in his day. Now retired from the sport as a fighter (although he has set up his own company to promote fights since), many estimate he is worth a huge $200 million. Although this is a large amount, De La Hoya fought from 1992 until 2008 which is a long time in boxing. He has many big-money bouts along the way which explains how he earnt so much. Winning many World titles in 6 separate weight divisions, he is seen by many as one of the greatest boxers ever.
01 – Floyd Mayweather
Mayweather is not only one of the best-known names from boxing's recent history but also the wealthiest fighter to have made a living from stepping into the ring. Although he is now retired, he had an amazing career which has left him with a fabulous $560 million fortune in the bank. The secret to his riches lay mainly in his outstanding boxing skills which both amazed and excited fans. Adept at building up fights with trash talk, he had the power and reflexes to put on a show when in the ring. Mayweather retired undefeated in 2017 with a supreme 50-0 record which shows just how good he was. He is also a master of PR and selling his personal brand which also enabled him to amass a huge amount of money over his career.
Boxing is a great sport to watch for the action and drama it contains. For the boxers themselves though, this can mean taking a lot of punishment and risking serious injury. With this in mind, it is no surprise that many are well paid to do what they do! As the above list shows, boxing has made many fighters very rich over their career and helped them to build a better life for themselves while fighting and once retired.