The sound of fists flying, bodies slamming onto the mat, the roars of the crowd; welcome to the adrenaline-pumped world of Mixed Martial Arts (MMA)! But it's not all no-holds-barred chaos in this brutal ballet. There are rules, and then there are moves that are so deadly, so nefarious, they're considered illegal moves in UFC and MMA. Sit tight as we take you on a gritty journey through the underbelly of street fight tactics that have been permanently blacklisted in the MMA world.
If you're an MMA fan or a practitioner, you've probably seen or heard about certain techniques being deemed "dirty" or "cheap". You've got your usual suspects – punches to the back of the head, eye-gouging, and so forth. But what are the less known MMA illegal moves that have been tossed out of the octagon and why? What takes a move from a competition-winning technique to a full-blown banned move?
Check out 10 Most Dirty Street Fighting Moves Banned in MMA…
10 – Groin Strikes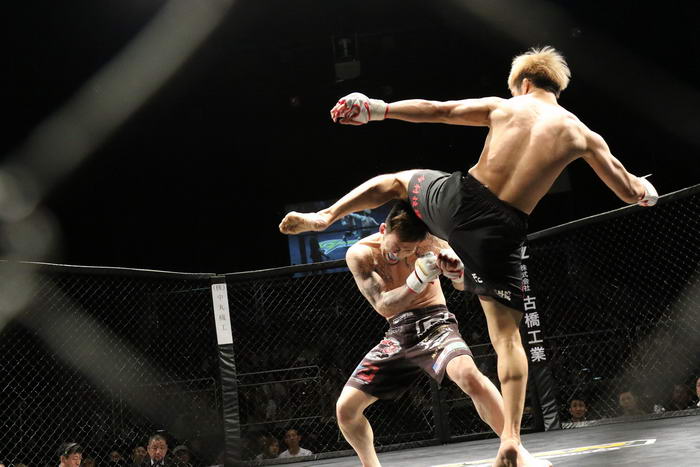 One of the dirtiest street fighting moves is the groin strike. The most common form of groin strike is the knee to the groin. The MMA banned this move because a direct groin strike can cause damage to reproductive organs and excruciating pain to an opponent.
09 – Biting
When all else fails, a bite may be the quickest way out of a tough situation. All biting is banned in MMA to prevent unnecessary lacerations and permanent disfigurations.
08 – Spiking
Spiking involves picking up an opponent and dropping them directly on their head. When executed properly it can end a street fight instantly. It is banned in MMA because of the high risk of permanent spine and neck injuries.
07 – Headbutts
MMA has banned headbutts because of irreparable damage that a properly executed headbutt can do to an opponent's facial structure. The crown of the head is one of the body's most dangerous weapons and can obliterate nose cartilage and even crack eye sockets.
06 – Back of the Head Strikes
Strikes to the back of the head are strictly prohibited in MMA because, if done properly, they can permanently paralyze an opponent. The brain stem, which connects the spinal cord to the brain, can be easily damaged by a direct strike to the back of the head.
05 – Throat Punches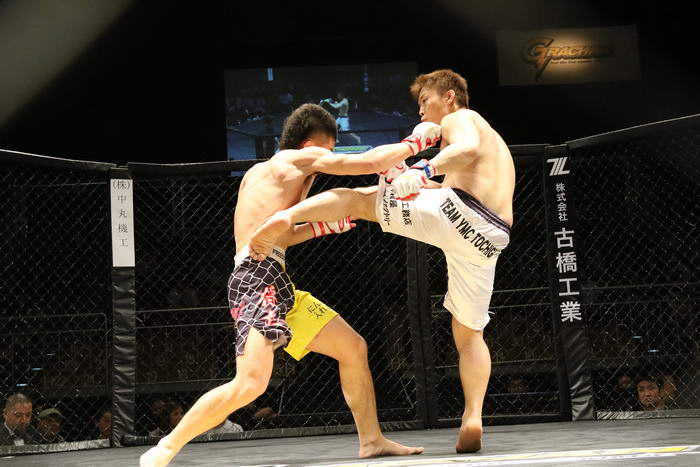 Nothing will have an opponent squirming on the ground, gasping for air quicker than a punch to the throat. This strike is so dangerous that MMA has banned it to prevent contestants' tracheas from being crushed. An injury which could have potentially deadly effects if an opponent's oxygen supply to the brain is stopped.
04 – Stomping

When an opponent is on the ground, a sure way to make sure he stays there is to stomp a part of his body into the ground. Ankles, necks, and hands are the most targeted stomping areas and almost always leave bones fractured and shattered.
03 – Fish Hooking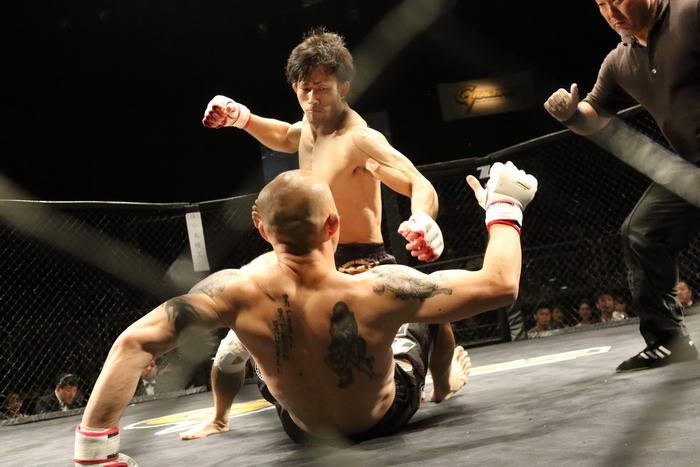 Fish hooking involves hooking a finger or fingers into an orifice like the eyes, nose, and mouth and pulling in a violent manner. MMA has banned fish hooking for the high risk of permanent damage.
02 – Small Joint Manipulation
Small joint manipulation is attempting to break or mangle the smaller joints of an opponent's body, most commonly the fingers and toes. This submission technique is banned in MMA to prevent broken bones and permanent damage.
01 – Eye Gouging
In a street fight, eye gouging is one of the most brutal ways to incapacitate an opponent. Eye gouging is simply when a person intentionally pokes their fingers or other another object into their opponent's eyes. There is an extremely high risk of permanent vision loss with eye gouging and for this reason, they are banned in MMA.
In conclusion, these illegal moves during a fight exist for a reason. The world of MMA is filled with warriors, not villains. The emphasis on safety and sportsmanship is what separates this sport from a mere street fight. And though it may seem like the UFC is a wild free-for-all, these banned moves are a testament to the care and concern the organization has for its fighters.
Despite the occasional controversy and the on-going debates about certain techniques, the list of MMA illegal moves adds a level of complexity to the sport that's intriguing, to say the least. The next time you watch a match, you'll have a deeper understanding of the strategies the fighters employ and the lengths they go to avoid these banned moves.
Without a doubt, MMA is a tough, unforgiving sport. But it's also one that demands respect – for the rules, for the opponent, and for the spirit of martial arts. So, the next time you hear the crowd roar, remember! It's not about who fights dirty, it's about who fights right!
Photo credits: Maza Fight Gallery