There is an increasing drive to improve fitness among younger citizens, even through mediums such as video gaming and online interaction. If you want your children to live a prosperous and healthy lifestyle, however, there is no substitute for encouraging them to play physical sports with their peers. While this can be difficult during winter, however, indoor sports offer children an opportunity to indulge their passions all year rounds. Consider the following factors before your children become indoor sports enthusiasts.
10 – The Available Choice of Indoor Sports
There are a host of indoor sports to choose from, and it is important that your children are able and willing to compete in these activities before you commit.
09 – Differentiate between the Home and Indoor Sports Venues
Once your kids begin to enjoy indoor sports, they may be tempted to play around the home. This is extremely unsafe and should be discouraged at all times, however, especially among younger children.
08 – Think Before you Commit Financially
Before you invest in equipment for a specific indoor sport, be sure that your child enjoys it. If they do not have a passion for participating, you may end up wasting your hard earned money.
07 – Buy Clothing that Suits the Environment
In terms of clothing, it is important to buy garments that suit the arena. This is particularly important, as hardwood flooring typically requires participants to wear a specific type of trainer.
06 – Prepare for the Occasional Fall
Given the nature of the hardwood flooring involved, it is likely that your child will occasionally fall and injure themselves. Be prepared for this, and ensure that they have adequate protective clothing to safeguard themselves.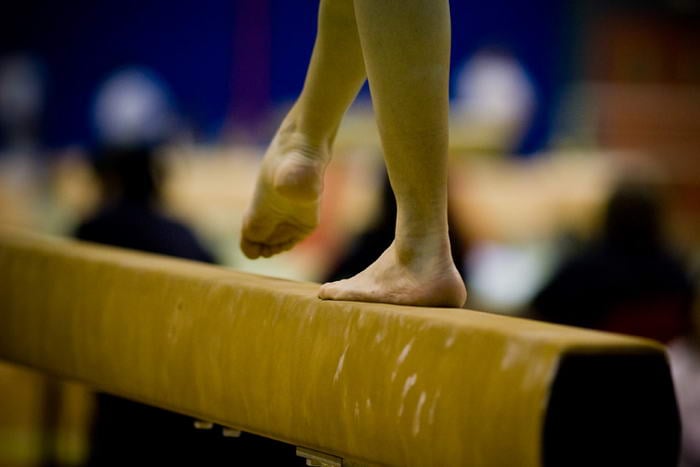 Photo credit: Raphael Goetter / CC BY
05 – Invest in Safety
With this in mind, it is important to invest in safety equipment that is applicable to each individual sport that your child enjoys. This may include shin pads, knee pads and arm guards, although this also depends on the level at which your child plays.
04 – Encourage Interaction
One of the most positive aspect of indoor sports is that they are conducted within a compact space. This encourages greater levels of interaction between participants, and you should ensure that your child takes the opportunity to develop socially as well as physically.
03 – Remember that Competition is Not Everything
While it is crucial that your child develops a competitive edge, you should remember that sport should primarily be about participation and enjoyment for younger children.
02 – Allow your Child to Play at Home
If your child participates in indoor sports once a week, you should ensure that they are also able to indulge their past-time at home. To this end, tailor your outdoor space so that they can play a number of different sports at their leisure.
01 – Treat Each Child Differently
Not all children are created equal, and if you have several they will most likely enjoy different indoor sports. It is important that each is allowed to pursue their individual endeavours, however, regardless of the demands that this places on your time.