Have you ever dreamed of driving more than 200 MPH in a stylish sports car? Well, several car manufactures have stepped up to make that a possibility. Of course, you'll have to pay a lot of money. Take a look at this lineup of dangerous cars that will blow you away.
10 – McLaren F1
Image via Flickr by Tony Harrison
Price: $970,000
Loaded with an impressive BMW V12 engine, the McLaren F1 was built for danger. It can go from 0 to 60 MPH in 3.2 seconds with a top speed of 240 MPH. Of course, the McLaren F1 is more than just fast; it has a cool design featuring doors that look like bat wings. It's dangerous and stylish.
09 – Hennessey Venom GT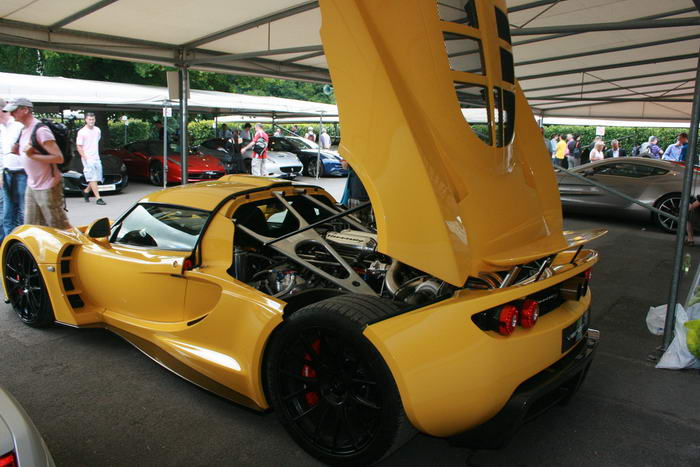 Image via Flickr by Supermac 1961
Price: $950,000
With a 6.2-liter turbocharged V8 engine, the Hennessey Venom GT can go from 0 to 60 MPH in 2.5 seconds. Plus, it has a maximum speed of 260 MPH. That makes it a pretty dangerous car to have on the road. It's a two-seater car that rides very low to the ground with an aerodynamic design and fins in the back to keep it on the ground.
08 – Zenyo ST1
Price: $1,225,000
The Zenyo ST1 is a Danish-made sports car and one of only 15 units. However, the company promises to send a mechanic to fix your car if it has problems, no matter where you live. It can go from 0 to 60 MPH in 2.9 seconds with a top speed of 233 MPH. Plus, it has a twin-charged 7.0-liter V8 engine that boasts 1,104 HP.
07 – SSC Ultimate Aero TT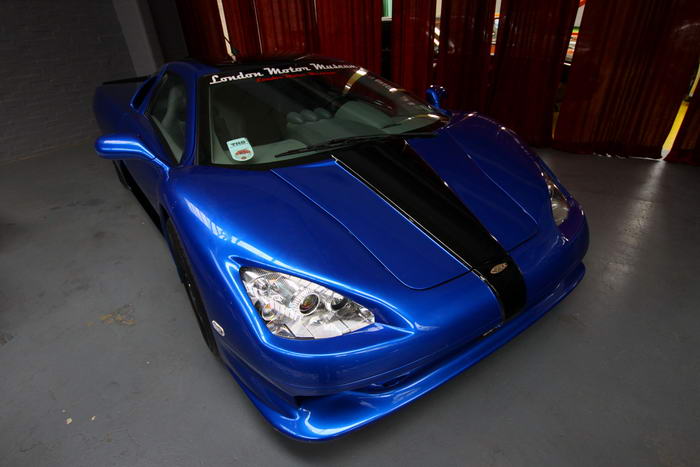 Image via Flickr by Shane K
Price: $650,000
The SSC Ultimate Aero TT is an American-made sports car that boasts speeds up to 256 MPH. However, engineers claim it can break the 270 MPH range. It broke the Guinness World Record for speed in 2007, which it held for three years.
06 – Lamborghini Aventador
Price: $379,700
A little more moderately priced, the Lamborghini Aventador is one of the most popular dangerous cars. It has a V12 engine and can go from 0 to 60 MPH in 2.9 seconds with a top speed of 220 MPH. It was named after the fastest bull in the world seen at the Saragossa Arena in 1993.
05 – Saleen S7 Twin Turbo
Image via Flickr by Bryce Womeldurf
Price: $550,000
The Saleen S7 Twin Turbo has an impressive engine that costs $62,000 alone. This dangerous car was manufactured to maximize the down force by 60 percent, partially thanks to its rear spoiler. It's also packed with all-wheel drive and 2,282 HP.
04 – Koenigsegg Agera R
Price: $2,500,000
With a catchy design, loud engine, and 1,000 HP, the Koenigsegg Agera R is one of the most coveted dangerous cars on the market. And surprisingly, it's fuel-efficient. It has record speeds of 267 MPH and impressive acceleration rates.
03 – Bugatti Veyron Super Sport
Image via Flickr by Gerard McGovern
Price: $2,400,000
The Bugatti Veyron Super Sport holds the record for the fastest car in the world with a top speed of 267 MPH. This dangerous car can also go from 0 to 60 MPH in 2.4 seconds. It has a design that practically rides on the ground for ultimate handling and speed. The Bugatti Veyron Super Sport has a high price tag, so you'll want to save where you can on your car insurance costs.
02 – Pagani Huayra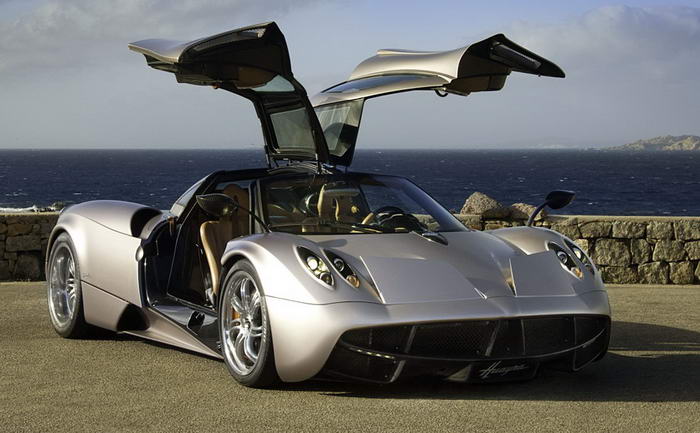 Price: $1,425,000
The Pagani Huayra got its name from the Inca Empire for "God of the Winds" because it's so fast and powerful. It has a 6-liter V12 engine and 730 HP. It can also go from 0 to 60 MPH in 3.2 seconds.
01 – Aston Martin One-77
Image via Flickr by Brian Snelson
Price: $1,850,000
The Aston Martin One-77 has a 7.3-liter V12 engine that uses 750 HP. It was revealed at the Paris Motor Show in 2008. Part of the reason this car was named "77" is because of how many models of this car were produced.
These are the fastest and most expensive cars in the world, but they're only for people who seek danger thrills and have a lot of money to make it happen.
Do you own a dangerous car on a smaller scale? Tell us the specks in a comment below and then link to pictures.
Author Bio:
Abigail Clark is an up-and-coming freelance writer. She graduated from The University of South Florida with a bachelors in marketing, minoring in journalism. When she isn't up to her neck in coupons she is enjoying the outdoors fishing. She loves doing reviews for technology, home products and beauty products. If you would like her to do a review for you look her up on twitter @downtownabby17.