If there is one premier car brand that screams opulence and luxury it is Rolls Royce. First formed in 1906, it was positioned as a premium product for car lovers from the start. This attention to detail and high-end specifications has continued into the modern day, where they still make some of the best vehicles around. Although some other brands such as Bentley, Ferrari or Lamborghini have made dents in their market share, nothing quite says 'I've made it!' like owning a Rolls Royce.
As befits such a luxury product, any type of Rolls Royce is going to set you back a bit. We take a look at the ten most expensive to buy if you want one of your own:
10 – Rolls Royce Ghost
We start with one of the more modern offerings from this esteemed car manufacturer. The superb Ghost certainly carries on the fine tradition of cars that look a million dollars and take the breath away. The sleek lines of the Ghost are superb while the contemporary update to its look brings Rolls Royce bang up to date. With a powerful V12 engine and 8 speed-gearbox, it is no slouch! This would cost you $580,000 and makes it the first entry on our list.
09 – Rolls Royce Wraith Mansory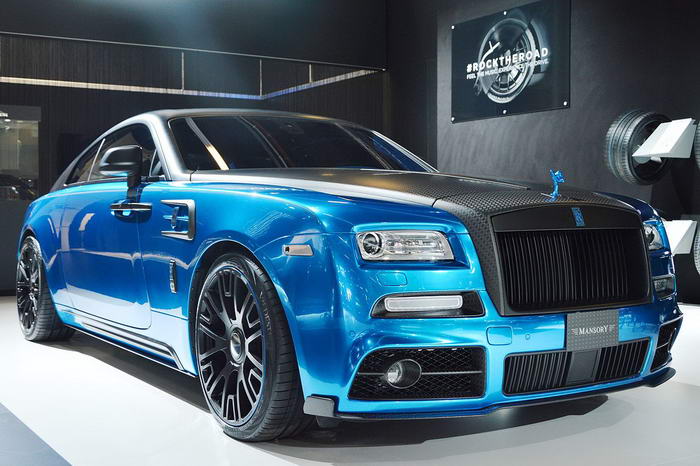 We continue with another modern example which sold for $600,000 at its peak. Mansory are a German firm who specialise in modifying factory standard cars. Rolls Royce allowed them to alter the original Wraith to come up with this 'Spirit of Ecstasy' model. The updates included a more refined engine and spanking new paintwork to make it really stand out. One thing is for sure – you would really look the business driving around in this beauty!
08 – Rolls Royce Phantom Coupe
First premiered at the 2008 German Auto Show, this is one special Roller! Selling for $650,000, this top of the range model was packed full of features by the cars manufacturers. The first thing you would notice when driving along is the insane 6.5 litre, V12 engine. That packs some serious speed and would propel you along like a bullet due to its 453-brake horsepower.
The unique thing about this model is the full-length headliner with tiny fibre optic lights that glow up for night-time thrills. For the truly lazy, the doors can be closed by simply pressing a button! As you would expect for your money, the materials used for the interior are sublime with genuine leather and the finest wood veneers.
07 – Rolls Royce Phantom
Following on from the coupe version is this standard and more expensive version of the Phantom. Boasting the same sleek lines and effortless class, this is one car that you can imagine being driven around in to your next important meeting. As you would expect with this in mind, this makes it very popular with celebrities and high-rollers. Known for its so-called 'Suicide Doors, which open the other way than normal car doors, you can have it fully customised to your personal taste. Costing $670,00, it is not cheap but then nothing this amazing ever is!
06 – Rolls Royce Phantom Hearse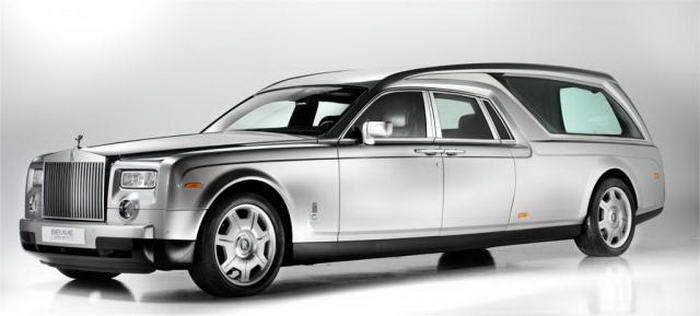 To continue our Phantom theme, we have this Hearse version. The car gets its name from the shape and length of the body which is like a traditional hearse. Constructed from 600 parts, it has an eye-popping 650 feet of welding within to hold it all together! Armed with the superb Phantom V12 engine, it still moves well for a car of this size. Another neat trick is the air levelling suspension this has which gives a smooth, serene ride. Although not for everyone due to the looks and the $700,000 price tag, it is certainly one of the most expensive Rolls Royce's out there.
05 – Rolls Royce Drophead Coupe
This drophead coupe was made in a run of only 35 which makes them super rare and worth the $710,000 price on its head. Commissioned to celebrate Sir Malcolm Campbell's Water Speed record, this is almost as fast!
All the usual features you would expect are here from top draw acceleration to a ride that is smooth as silk. The interior is a particular delight as has been made to resemble a room at your favourite Gentleman's Club! The polished wood and luxurious seats will make you feel a million dollars and not want to get out. If you want a winning combination of style and substance, then this is the car for you. Provided you have the money and can find one!
04 – Rolls Royce Phantom Mansory Conquistador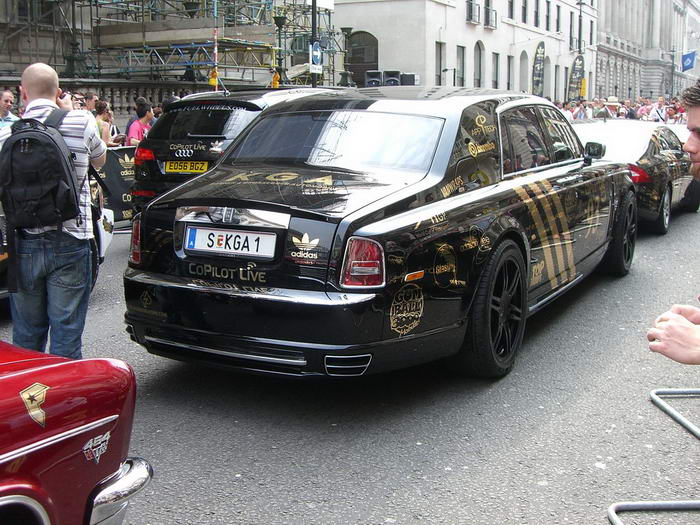 Before we start, we better get the eye-watering cost of this car out of the way. To get this in your garage, you will need to stump up a cool $1 million. If this hasn't put you off, then you are in for a treat! Although it may seem a lot of money, this is the Roller that the elite own. It just looks the business with its forged wheels and side skirts. The engine has been bumped up to an even bigger 7.5 litres which makes it a serious player on the road. Other features such as exterior mirrors and aprons at the front & rear make this a car that you will fall in love with.
03 – Rolls Royce Hyperion Pininfarina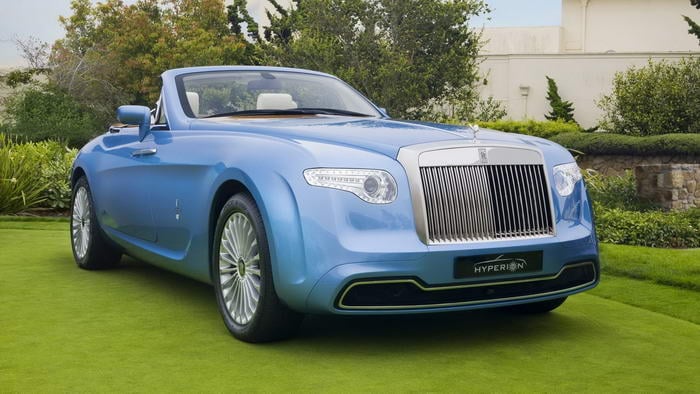 Unveiled at the 2008 Pebble Beach Concours d'Elegance, this is a car that you can buy but will need a serious wedge for. Costing $6 million, this has a certain futuristic look to it that is a little different from your usual Rolls Royce. Obviously, the Paninfarina name shows why this is the case – the curves and lines they bring to the table are sublime. The Italian designers were asked to make this as a one off by a wealthy customer but if you have the money, there is no reason you couldn't too! Recalling the heady days of the 1930's, it mixes Rolls Royce class with Italian glamour.
02 – Rolls Royce 10HP
Coming in at number two, we have this old Rolls Royce that has sold in the past for $7.25 million! One of the original models that Charles Rolls ever made, this has the classic bygone looks you would expect from a car of the time. Very few in good condition exist in the world today so if you do find one to buy, expect to pay millions! While not very practical for the modern motorway dash, this is instead a car to enjoy motoring around in on sunny day in the English countryside.
01 – Rolls Royce Phantom Solid Gold
If you want bag yourself the most expensive Rolls Royce ever sold to date, then this is the car for you. Costing a massive $8.2 million, this is every bit as luxurious as you would expect for that money. The main draw is the 120kg of pure gold located throughout the car which makes it stand out greatly. The gold contrasts beautifully with the standard white bodywork to give a car of unmissable style. The interior boasts all the usual touches you would want to see from the finest leather to the best wood. Driving it is also a dream with the smooth handling and powerful engine making it a car that deserves to be tested on the open highways.
If you have some serious money in the bank, then any of the above cars would be a great buy. Of course, for the rest of us they just make great cars to dream about owning! Rolls Royce are still one of the best known and sought-after brands – with the above examples to view, it is easy to see why. Get saving now and in a few year's time, you might be lucky enough to own one yourself!