Adding new technology with a fancy gadget to an older car can make it feel brand new. You can upgrade your old automobile with these brand new car accessories for a dramatically different riding experience. If your vehicle is a brand new model, chances are you won't be needing most of these car gadgets, but if you don't, a touch of modern technology can be crucial for your safety and comfort along the way.
Check out 10 most useful car gadgets. You can find the link below if you want to buy one.
10 – Garmin Dash Cam Mini 2
BUY HERE: Garmin Dash Cam Mini 2
Car key-sized dash camera mounts discreetly behind rearview mirror and goes virtually unnoticed; automatically records and saves video of incidents. Access the camera remotely for Live View monitoring when you're away from your parked car.
09 – HUD Head Display
BUY HERE: HUD Head Display
The head display is designed to display the car dashboard information at driver's front sight to avoid breaking traffic rules due to reading dashboard. The auto power on and off design means HUD works on while the car runs, and it will stop the service while your car powered off.
08 – Mirror Dash Cam Night Vision
BUY HERE: Mirror Dash Cam Night Vision
Compared with traditional rearview mirrors, Jansite mirror dash cam can eliminate blind spots and provides 3 times wider in real time than traditional ,making it safer to drive at night and in bad weather. The interface is easy to navigate and set the multi-function menu.You can perform various operations with simple touch, Provide you with an excellent visual experience.
07 – Woowind LP1 Tire Inflator
BUY HERE: Woowind LP1 Tire Inflator
Equipped with digital pressure guage ,the mini tire pump makes it easier to operate since the measured air pressure and the preset air pressure value can be seen easily and without manual pumping.
06 – 12V Car Kettle Boiler
BUY HERE: 12V Car Kettle Boiler
Who love to drink hot coffee or tea rather that cold. This is great for making hot beverages specially for long drive. It makes about two cup. Good for two people. This electric kettle allows us to heat water during the journey so that we can enjoy tea without having to fetch hot water from the gas station.
05 – CROWNFUL Mini Fridge
BUY HERE: CROWNFUL Mini Fridge
The CROWNFUL Mini Fridge is a small freezer to store foods, drinks, beer, snacks, breast milk, makeup and skincare. Great for bedroom, office, dorm, road trip, boating, camping and more. This is a multifunctional fridge you didn't know you need.
04 – Car Diffuser Humidifier
BUY HERE: Car Diffuser Humidifier
UrrSovv USB Car Diffuser Air Humidifier is a cup-shaped diffuser and humidifier. Ultrasonic technology ,with lightweight and compact design also with big capacity 100ml for car.
03 – Car Vacuum Cleaner
BUY HERE: Car Vacuum Cleaner
A mini vacuum for car or truck that is compact, lightweight (2.4 lbs), and easy to use. Equipped with a HEPA filter, this small dustbuster is ready for ash, dust, or drive-thru food spills. A fully loaded interior car detailing kit housed in an ergonomic design.
02 – BlueDriver Pro OBD2 Bluetooth Car Diagnostic Scan Tool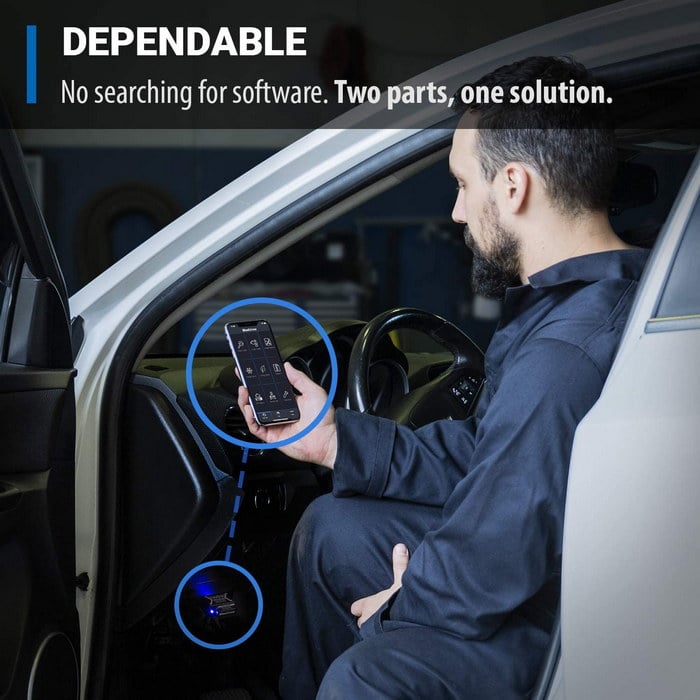 BUY HERE: BlueDriver Pro OBD2 Bluetooth Car Diagnostic Scan Tool
To understand the problem with your vehicle you need the complete picture. With an up-to-date modern scan tool, you scan deeper to read, understand, and clear more codes. Access information normally only available to professional mechanics on their most expensive scan tools.
01 – HOTOR Car Trash Cans
BUY HERE: HOTOR Car Trash Cans
These HOTOR mini car garbage cans can be used in lots of places in different vehicles, such as center console cup holders and door cup holders in sedans, trucks, vans, SUVs, boats, and many other vehicles. They can also be placed in various areas in the car and are always within your reach to cover your needs.