Hey, super-parent! We know finding the perfect tablet for your little one can feel like searching for a needle in a haystack. With so many Kids' Tablets and Children's Tablets available, it's hard to know which one will keep your child entertained, educated, and safe. Fear not, this list is here to help! We've done the legwork and compiled a list of the 10 most popular tablets for kids that tick all the right boxes. These gems will not only keep your child engaged but also help reduce children's screen time without sacrificing fun. So, let's dive in and explore the world of kid-friendly tech together!
These are the 10 most popular tablets for kids today.
10 – Dragon Touch Y88X Plus 7 inch Kids Tablet 2017 Disney Edition
There's much to love about this kids tablet. It includes free Disney content, 10 audio eBooks, and 3 educational apps that will all keep your child happily engaged. It's a source of absolutely endless entertainment for your child in an age appropriate way. Kidoz Playground provides gobs of activities to help your child explore, learn, and play.
Parents will love the premium parental controls. Your child will never be able to access inappropriate games or videos. Plus the protective case prevents breakage and allows for using an adjustable stand for hands-free operation.
This kids tablet feature a 178-degree wide angle that provides a sharp picture. 1 GB RAM and an Android 51 OS mean it can run without lag for hours of educational entertainment.
09 – Fire Kids Edition Tablet, 7″ Display, 16 GB, Pink Kid-Proof Case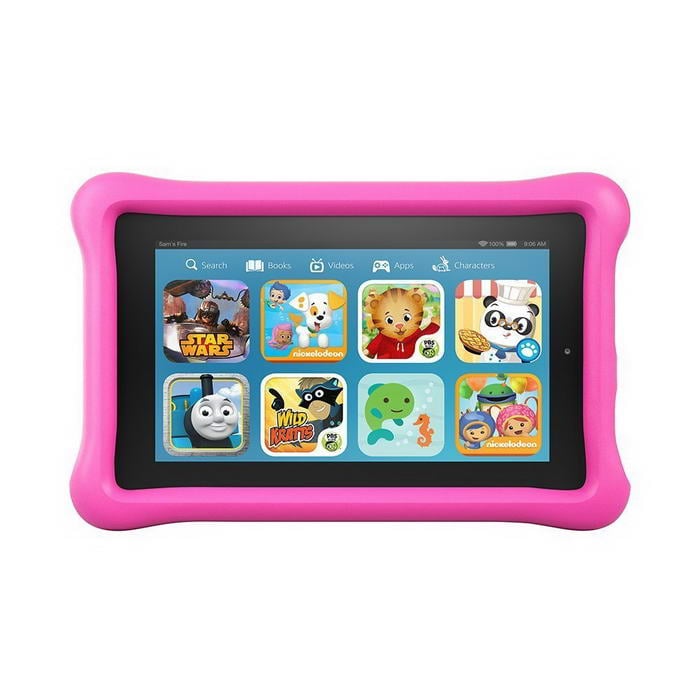 No worries with this kids tablet. It comes with plenty of internal storage – 16 GB to be exact. Fire Kids Edition Tablet also allows for the option to add a micro SD card to give an additional 200 GB of space.
It functions as a full Fire tablet like those made for grown-ups, complete with front and rear cameras and a 7-inch display. For the kids version, you'll enjoy free and unlimited access to 10,000 kid-friendly options from books to movies to TV shows as well as educational apps and game. It also includes 1 year of Amazon Free Time Unlimited.
Best of all, we all know how kids can be and even the most careful child can drop a tablet. The kid-proof case helps prevent damage from happening, but Fire offers a 2-year worry-free guarantee promising that even if your child breaks this tablet, you can return it and get a free replacement with no problem.
08 – VTech InnoTab Max Kids Tablet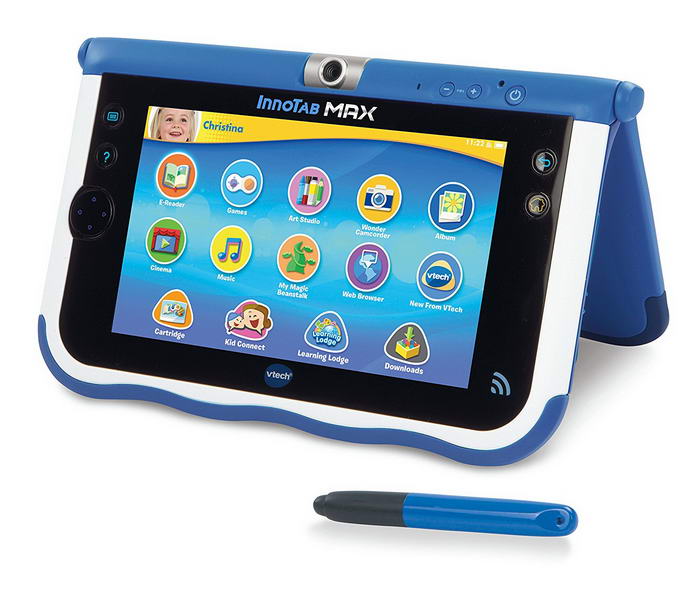 Vtech's tablet provides educational apps and the ability to expand the library with over 650 learning cartridges. The kid-friendly cover is tough to protect the tablet from the inevitable drops it will experience at the hands of a child.
This kids tablet has a 7-inch multi-touch screen and is HDMI-ready. It also allows for safe Wi-Fi enabled surfing. Parents can set controls that are completely customizable to ensure safe and fun entertainment for kids of all ages. It comes with 18 apps, a 180-degree rotating camera, 8 GB, and the capacity to play both MP3 and MP4 files. Kids can play group games and engage in all sorts of activities safely, making it a smart choice by parents.
07 – LeapFrog LeapPad3 Kids' Learning Tablet
Children ages 3 to 9 will love the exciting learning opportunities on the LeapPad3. It's fast with a strong quad-core processor and a learning library featuring over 1,000 educational games, videos, eBooks, and much more. The games are fantastic because they can be adapted to your child's learning level and feature exercises for reading, writing, and math, to name a few.
The touchscreen is both highly responsive and shatter-proof. It's also safe to use with parental controls that give you a way to uniquely customize based on your child. You can also receive updates to see your child's skills develop over the course of time.
06 – Chromo Inc 7″ Tablet Google Android 4.4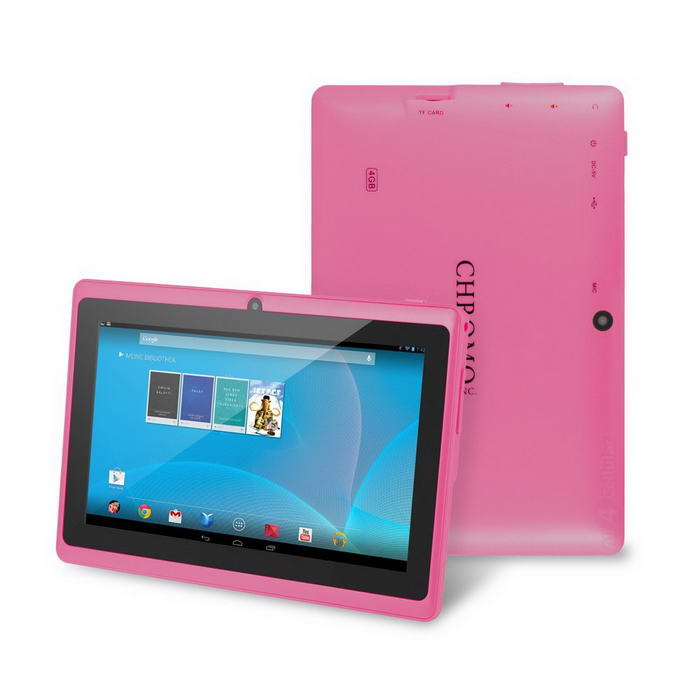 Safety-certified Chromo offers a 7-inch touchscreen tablet that's ideal for playing games, learning, and entertaining. Preloaded with Netflix, GooglePlay, Chrome, and Skype, it makes staying connected a breeze.
It features 4 GB which can be expanded up to 32 GB with the addition of a micro SD card. It uses an Android 4.4 OS, features a front facing camera, Wi-Fi capabilities, and can record sound.
05 – Nabi 2 (NABI2-NV7A)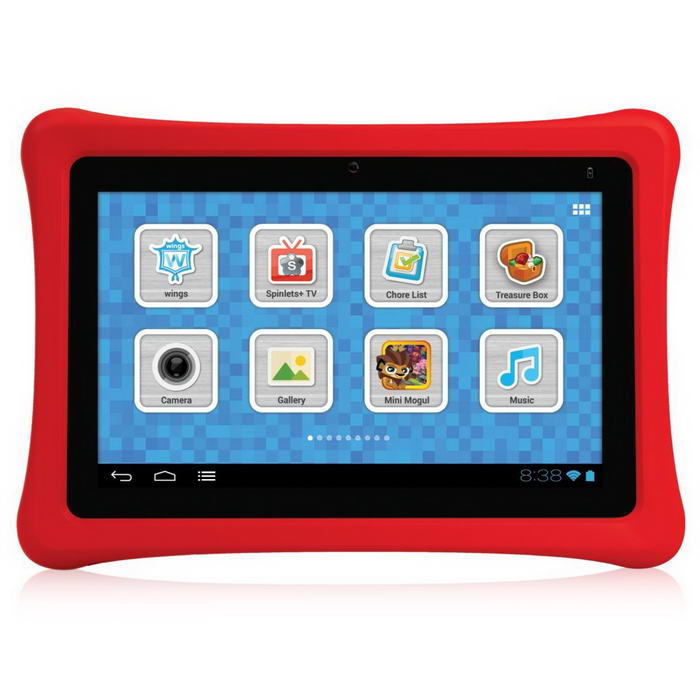 The Nabi runs on an Android 4.o OS. It features a 7-inch display and is capable of hosting 1 GB. You can easily add and remove apps as you desire. While simple, it provides easy access to loading apps and customizing it for your child's needs.
04 – Tagital 7″ T7K Quad Core Android Kids Tablet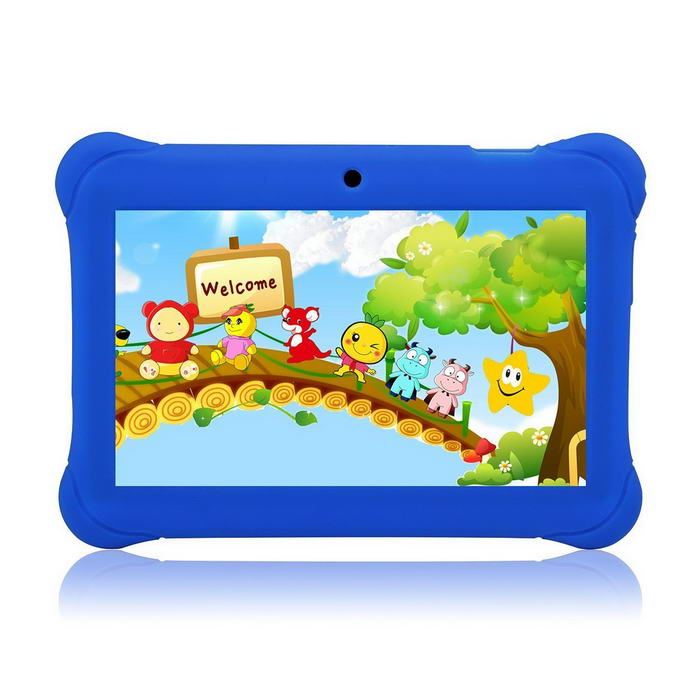 With a pre-installed Kid Mode, you'll never have to worry about your kids stumbling onto inappropriate material while online. The Quad Core CPU is powerful and boots up fast. Kids can use it for fun educational videos and games. The Zoodles program is adaptable to your child's age as well as skill level so that it keeps challenging them as they grow.
The HD screen makes reading and watching videos clear. Parents also love it because Zoodles features a Parent Play Along mode that enables you to guide your child's learning experience for even more benefits. Plus, the kid-proof environmentally-friendly case keeps it safe from accidents. Customer service and a strong warranty mean that you can buy it without worry.
03 – Contixo LA703 7-Inch 8 GB Tablet
The 2017 version of Contixo's kids tablet comes with a free pre-installed screen protector. It's also highly capable of hosting add-ons like wireless Bluetooth devices. Included, you'll find over 20 free educational game apps that are completely age appropriate. Kids Place Parental Control ensures that all content and access are kid-friendly.
And speaking of kid-friendly, the case is kid-proof so it can endure all the bumps and jumps that come along with kids. It also includes a robust warranty that allows you a 30-day money-back guarantee. Customer service is available 24/7 for any questions or concerns too.
Inside, the processor holds 1 GB DDR plus 8 GB storage and boots up fast. It features the latest Android 4.4 KitKat system, making it easy to multi-task and optimizes user interface. It's easy for kids and parents alike to use.
02 – Orbo Jr. 4GB Android 4.4 Wi-Fi Tablet PC
Orbo Jr. features a kid-friendly tablet with 4 GB that runs on Android's 4.4 KitKat OS. Memory can be expanded with ease using a micro SD card. It's lightweight and easy for little hands to hold. The case is durable and made from silicone which protects it from accidental (or even intentional) drops and throws. It's bump and spill-proof too.
There are dual cameras plus an array of fun and intuitive games and apps that are appropriate for all ages. It's a fantastic tablet to keep the kids occupied on road trips or to give them some interactive learning opportunities.
01 – Samsung Galaxy Tab E Lite Kids 7″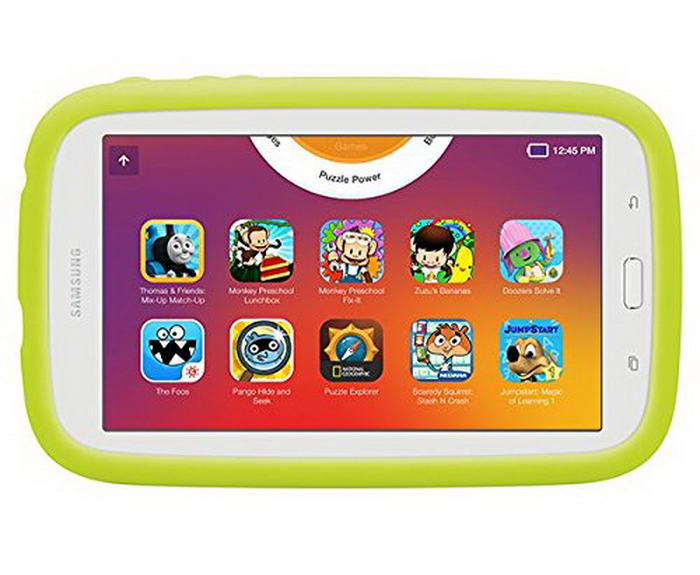 Samsung's Galaxy tablet for kids takes everything we love about Samsung technology and adjusts it for a younger audience. Content matches with STEM as well as Common Core to provide educational opportunities from trustworthy providers. It engages well with Sesame Street, Dreamworks, and National Geographic, to name a few, for outstanding learning abilities.
Parental controls make monitor apps, setting time limits, and staying on task easy. It comes loaded with popular kid-friendly and safe apps and features a free 3-month trial subscription to Samsung Kids which gives you unlimited apps that require no in-app purchases.
The 7-inch screen is ample room for viewing and playing. Inside, it features an Android 4.4 KitKat OS and is capable of hosting 1 GB with 8 GB flash memory to expand upon. A bumper case is included to keep it safe from bangs and drops.
Final thoughts
And there you have it – our top 10 picks for the most popular tablets for kids! Armed with this knowledge, we're confident you can find the perfect match for your child's unique interests and needs. Remember, striking a balance between fun and education is essential, as is managing Screen time and children. So, choose wisely, and watch your child's face light up with joy as they explore, learn, and grow with their new tablet.
The most important things you should consider is the speed of the processor as well as the ability to upgrade. So if it only has 1 GB, if you can use a micro SD card with it to expand on it, it's well worth it. Another thing parents should be focused on are the safety concerns. Being able to easily set up parental controls and monitor what your child is doing on the tablet are critical to keeping your child safe. It's not just about accidentally downloading inappropriate material but also protecting them from dangerous people who could do them harm.
Essentially, with these top 10 kids tablets, you have a much better chance of making a wise tablet investment, keeping your child safe, and allowing them to use technology to explore and learn in a safe and kid-friendly environment.