10 Most Important Bits of Smart Tech Businesses Should Be Using
If you're looking to improve the performance and efficiency of your business, technology can help. These days, businesses have access to a wide range of technologies, including awesome smart technology devices.
Not sure which tech your business should be using? Below you'll discover the 10 most important smart tech to invest in.
10 – Smart Thermostat
Trying to control how much energy your business is using? Energy bills can be extortionate for companies, but there are ways to save money. Switching to a cheaper supplier and investing in a smart thermostat are just a couple of ways to cut back those energy bills.
09 – Smart locks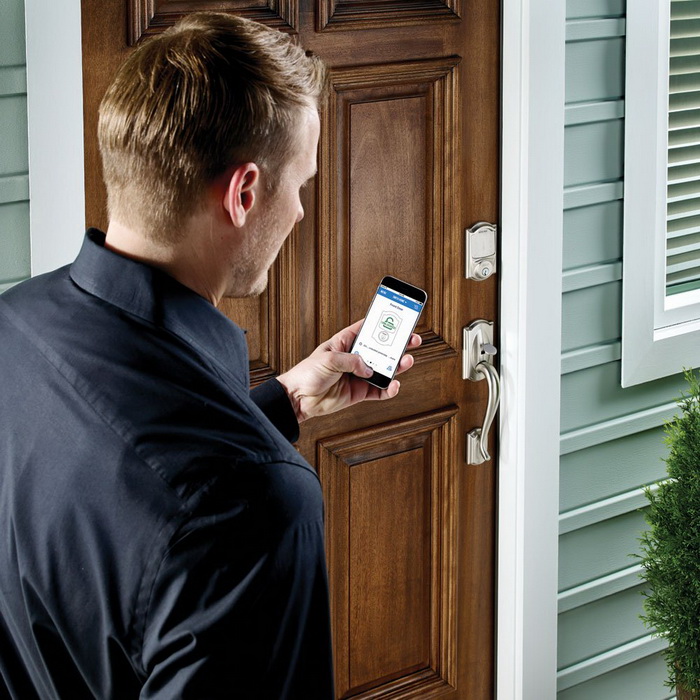 Ever had issues finding your keys or getting locked out of the business? A Smart lock could be just what you need. These can be locked and unlocked via a mobile device, so you'll never have to worry about losing your keys ever again. They are also a lot more secure than traditional locks.
08 – Wi-Fi booster
If your business uses Wi-Fi, a booster may help to speed up your connection. This is especially beneficial for businesses which have a lot of devices connected to the same network at the same time.
07 – Smart Fridge
If the business has a cafeteria or a kitchen area, you might want to invest in a smart fridge. These keep track of various pieces of information such as usage and expiry dates. So, you'll be able to use it to cut back on your food waste.
06 – Smartsheet
If you're looking for help managing projects, Smartsheet is a good investment. It' a collaboration, crowdsourcing and project management tool which is both accessed as well as managed online.
05 – Amazon Echo
Although largely advertised as a home device, did you know Amazon's Echo is also great for business use? Through the device you can access real-time data directly from Google Analytics in order to help you stay on top of your day to day operations.
04 – Smart washers and dryers
If you work within the hospitality industry, Smart washer dryers are a cost-effective solution. These provide fantastic wash quality, combined with low consumption costs. The smart dryers can also save money on consumption costs, reducing your bills by as much as 30%.
03 – Communication apps
Keep in touch with colleagues and employees with great communication apps. You can use apps such as Skype and WhatsApp to send real-time messages and make video calls no matter where you are.
02 – Smart security systems
Smart security systems provide fantastic security to your business. When you're away from the office, you can access the cameras to see exactly what's going on. Many newer systems also send text alerts whenever they detect suspicious activity.
01 – Smart lighting
Finally, another piece of smart tech helping to save businesses money is smart lighting. You can control it through your mobile phone, or even via voice command, and they use less energy than standard bulbs.
So there you have it – 10 pieces of smart tech every business should have. How many have you implemented into your business so far?