Camping enthusiasts, rejoice! We've scoured the market for the most innovative camping gadgets and accessories that will take your outdoor experiences to a whole new level. These cutting-edge items are designed to make your wilderness adventures more comfortable, efficient, and enjoyable. So, forget about your traditional camping gear and get ready to upgrade your outdoor arsenal with these 10 must-have camping essentials that you never knew you needed.
Check out 10 Most Innovative Camping Gadgets And Accessories…
10 – VW Volkswagen T1 Camper Van Camping Tent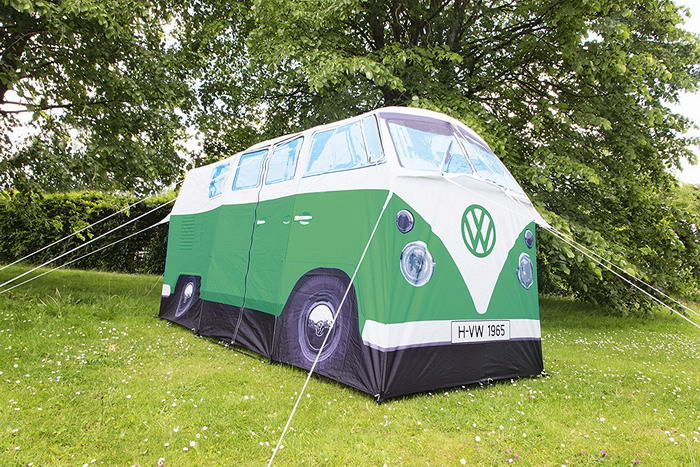 BUY HERE: VW Volkswagen T1 Camper Van Camping Tent
VW camper van tents are incredibly quick and easy to set up. All tents come with free standing poles which are bungee corded with quality click connectors. Quite frankly, popping it up is idiot-proof. The tents are incredibly roomy, comfortably sleeping four people within the two inner rooms.
09 – Outdoor Tech OT1351 Buckshot Pro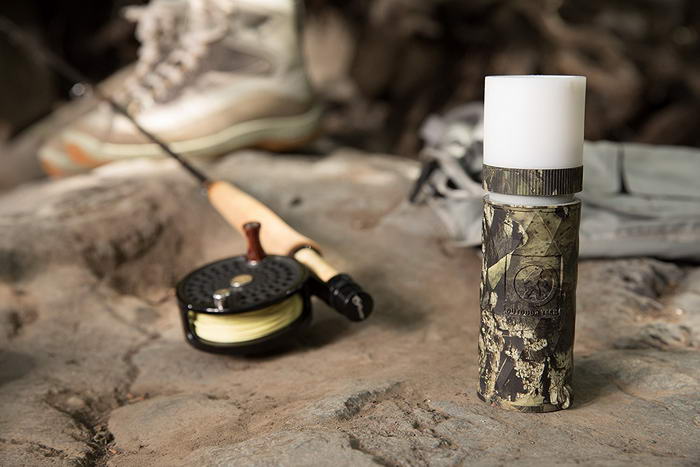 BUY HERE: Outdoor Tech OT1351 Buckshot Pro
The buckshot Pro three-in-one Bluetooth speaker changed the game for cyclists, campers, music lovers, and people afraid of the dark globally. With powerful yet directional sound, an LED light attachment with four settings, an integrated power bank, and an included durable mounting strap, this Hi-Fi sound machine is a lot more than just a speaker.
08 – Wacaco Company Minipresso NS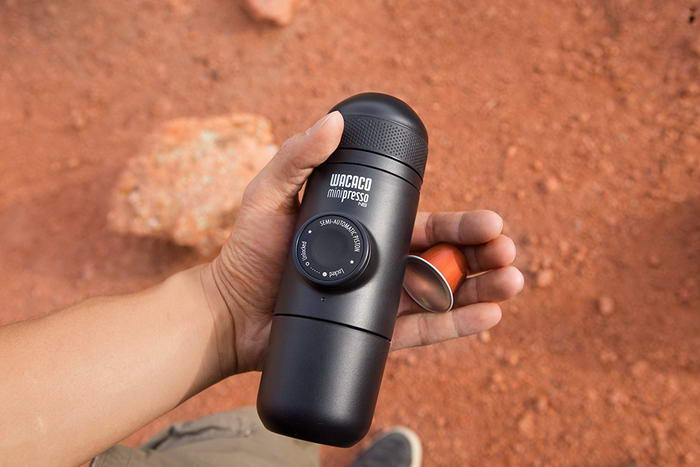 BUY HERE: Wacaco Company Minipresso NS
With a Minipresso NS, you can pour high quality espresso anywhere on the go. All you need are Nespresso brand compatible capsules and hot water. Insert a capsule, add water, hand pump and pour.
07 – SURVCO Tactical Credit Card Ax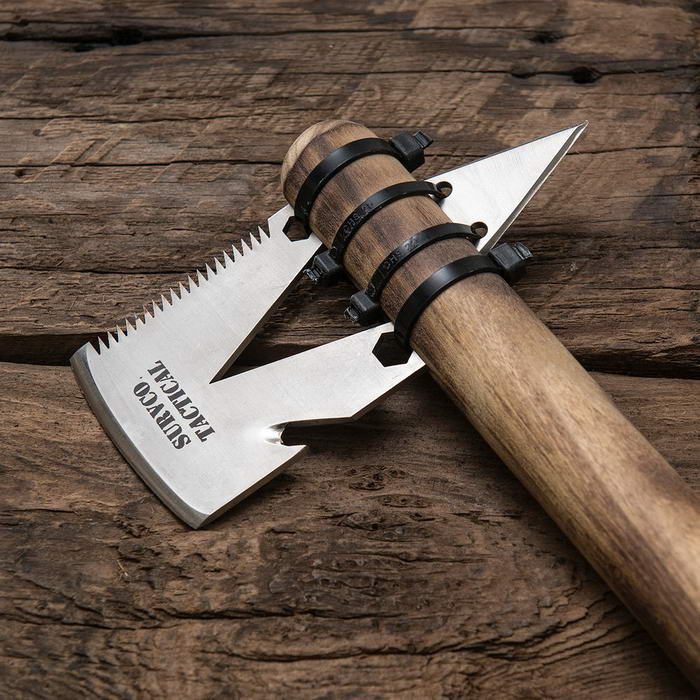 BUY HERE:SURVCO Tactical Credit Card Ax
The SURVCO CREDIT CARD AX fits in your wallet and transforms into a Tomahawk, Ax, Knife, Scraper, Skinner, Shovel, Arrow, Spear, and Atlatl. Can also be used as a Saw, Seatbelt Cutter, Bottle Opener, Water Valve Wrench, and Gas Valve Wrench. Also, has a Nail Puller, 1/4″ Socket, 3/8″ Socket, 7/16″ Wrench and Flat Head Screw Driver!
06 – LuminAID PackLite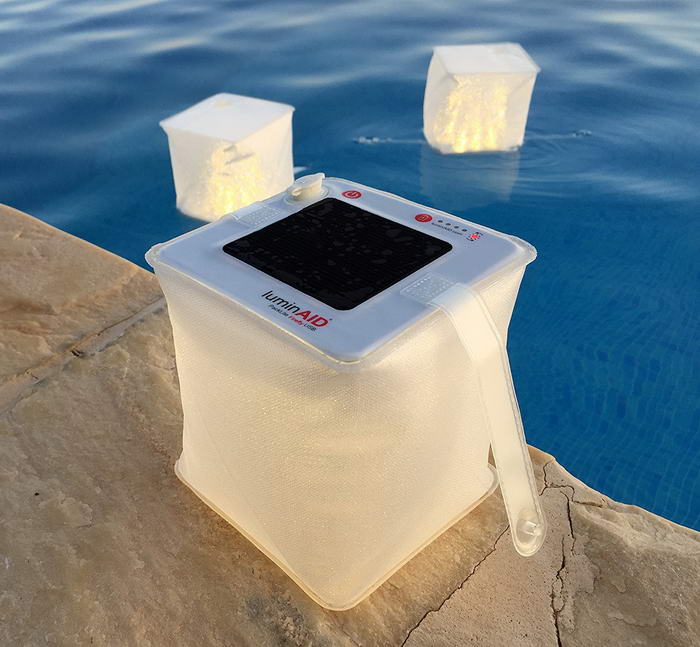 BUY HERE: LuminAID PackLite
The PackLite Firefly is a radiant, solar inflatable lantern with a warm ambient glow inspired by the charm of summer nights. The PackLite Firefly features a glistening frame that evenly diffuses light to create a warm and bright atmosphere wherever you go.
05 – Tentsile Trillium Tensioned Triple Hammock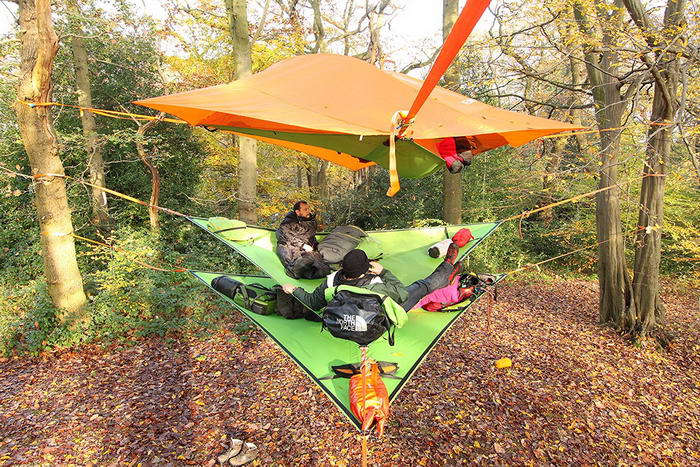 BUY HERE:Tentsile Trillium Tensioned Triple Hammock
The Trillium hammock is the most hardcore triple hammock on the market. Stack one, two or three under your main tent to create multi-floor, outdoor living environments. It even has all the fittings to accommodate a Vista roof.
04 – Camelbak All Clear UV Filter Bottle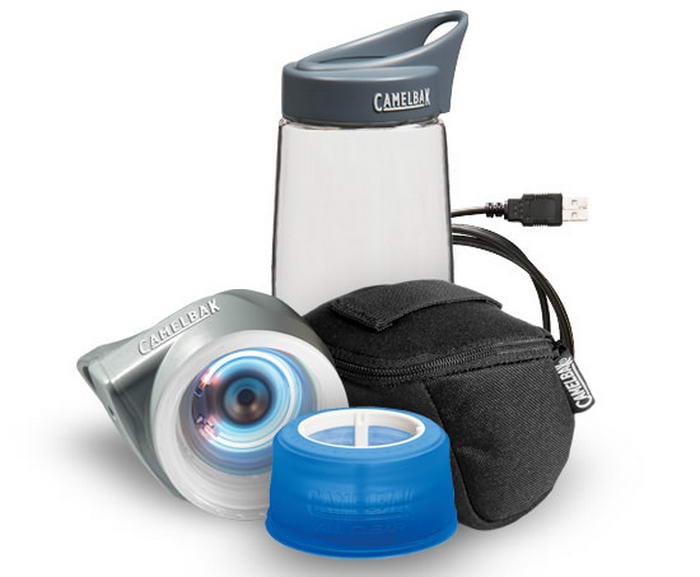 BUY HERE: Camelbak All Clear UV Filter Bottle
Turns ordinary almost any water into drinking water;Bacteria, Viruses and Protozoen to 99.9%;Due to the unique harmful substances in almost 100% destroyed UV technology;750ml capacity;With Bonus Car Charger, storage case and classic cap.
03 -NEMO Helio Portable Pressure Shower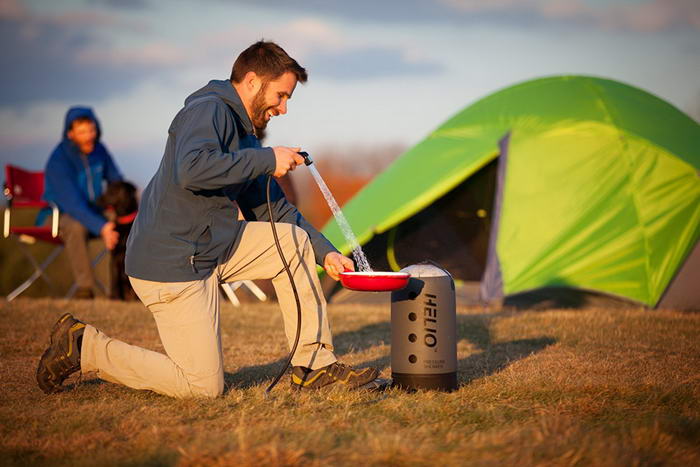 BUY HERE:NEMO Helio Portable Pressure Shower
Helio Shower employs cutting-edge, outside-the-box technologies to achieve ultimate versatility and functionality. It keeps in mind what other portable showers overlook: Not all of us camp where there's quick, easy access to trees. Without needing to be hung overhead, the Helio features an easy-to-use foot pump that provides ample water pressure for cleaning up anything from camp hair and dirty pets to muddy boots and sandy surfboards.
02 – BioLite CampStove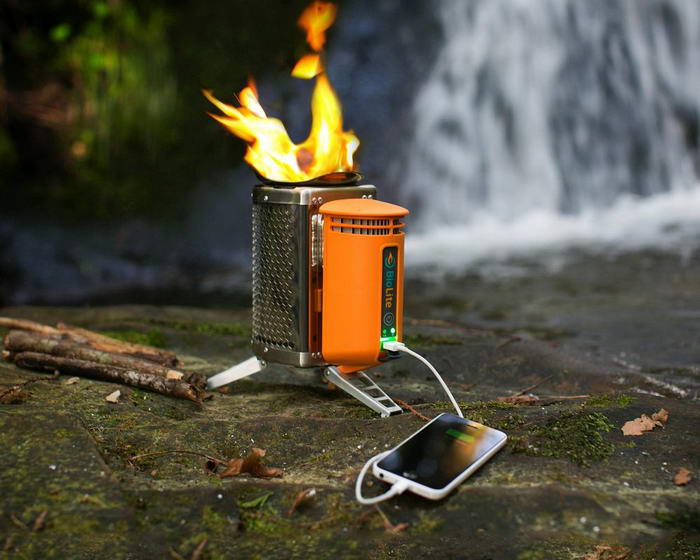 BUY HERE: BioLite CampStove
Turn fire into electricity! CampStove 2 generates 3 watts of usable electricity and stores it in it's internal powerbank for USB charging of LED lights, mobile phones, and other devices. And, the internal, rechargeable 2600 mAh battery stores excess power to charge devices, even without a live fire.
01 – LifeStraw Personal Water Filter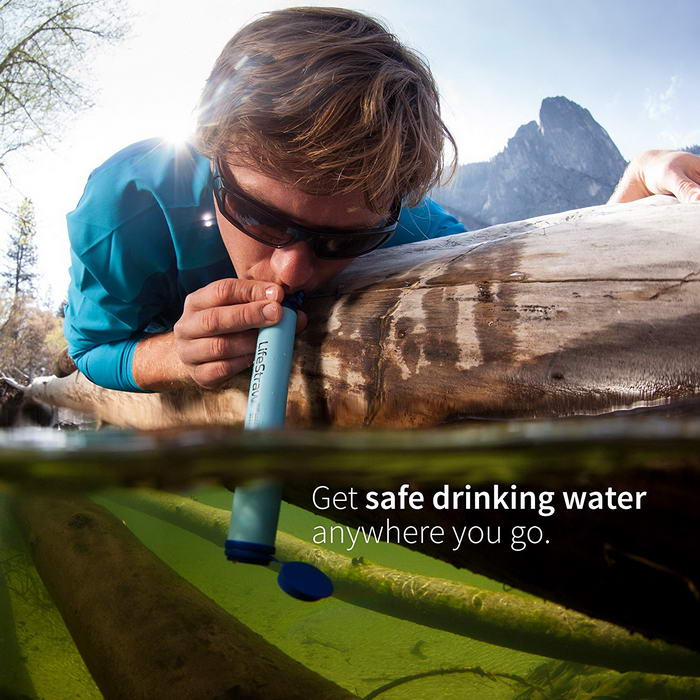 BUY HERE: LifeStraw Personal Water Filter
LifeStraw provides a compact, ultralight solution for clean drinking water in the field. Don't bother carrying heavy water bottles, simply drink from the nearest river or stream.
In conclusion, these 10 innovative camping gadgets and accessories are sure to enhance your outdoor experiences. They combine functionality, convenience, and creativity to elevate your camping game and ensure that your next trip into the great outdoors is one for the books. Whether you're a seasoned camper or a weekend warrior, investing in these game-changing items will make a world of difference on your adventures. So, gear up and get ready to embrace the wild with these revolutionary camping essentials by your side.