In a world where new technology and fast motors seem to be the most desirable things, there's still something very alluring about a stylish, vintage classic car from the past. Here are ten of the best models ever created from the last few decades, which would all look very smart parked outside the front of your house!
10 – Lamborghini Miura

By Andrew Bossi (Own work) [CC BY-SA 2.5], via Wikimedia Commons
Made between 1966 and 1973, the Miura was developed during the engineers' spare time – against the wishes of Lamborghini himself. However, when the design was eventually taken to the boss, he agreed to its production, much to the delight of classic car lovers today.
09 – Mercedes-Benz 300SL 'Gullwing'

By Sfoskett~commonswiki
The original version of this car was made with iconic 'gullwing' style doors, but for a few years a roadster model was also produced. This classic car was made between 1955 and 1957; it was the fastest car in the world at the time.
08 – Chevrolet Camaro

by Huggormvia Wiki
Made between 1967 and 1969, the Chevrolet Camaro was a direct rival to the equally-as-classic Ford Mustang. There have been five generations of this car, which are all distinctive thanks to the iconic striped design.
07 – Alfa Romeo Tipo 33 Stradale

By edvvc (Flickr: 1968 Alfa Romeo Tipo 33 Stradale) [CC BY 2.0], via Wikimedia Commons
This is the version of the Alfa Romeo Tipo 33 which is suitable for road use; only 18 of these cars were ever made. The low chassis and butterfly doors make this one of the most stylish classic cars ever made.
06 – Ferrari Dino 206 GT

By Lebubu93 (Own work) [CC BY-SA 3.0], via Wikimedia Commons
Only 152 models of the Ferrari Dino 206 GT were made between the years of 1968 and 1969. It was made as a low-cost, roadworthy version of the Ferrari 246 Formula One car, with sleeker lines and smoother curves.
05 – Chevrolet Corvette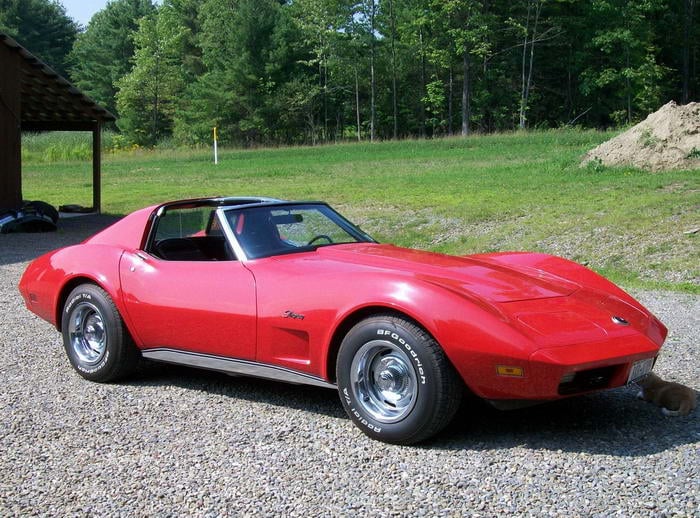 Barnstarbob at English Wikipedia [CC BY-SA 3.0 or GFDL], via Wikimedia Commons
The first generation Chevrolet Corvette was produced in 1953. It was originally designed as a show car, but it was so well received that they were rolled out for the public. 300 were put together by hand, but since then there have been seven generations of the Chevrolet Corvette in total.
04 – Jaguar XJS

By Nevog (Own work) [Public domain], via Wikimedia Commons
The Jaguar XJS was produced for just over 20 years in total; during that time, thousands were made and sold. Originally it was brought out to replace the much-loved E-Type. The Jaguar XJS is no longer in production, but that hasn't stopped it from becoming one of the best loved classic cars of all time.
03 – Ferrari 250 GTO

By Sfoskett commonswiki
The Ferrari 250 GTO was originally made as a racing car; the model made for Stirling Moss became the most expensive car ever in 2012. When this car first came into production, buyers had to be vetted and approved by none other than Enzo Ferrari himself. Nowadays the rules aren't so strict, so if you're lucky enough to be able to afford one, this is one of the best classic cars you can have!
02 – Aston Martin DB5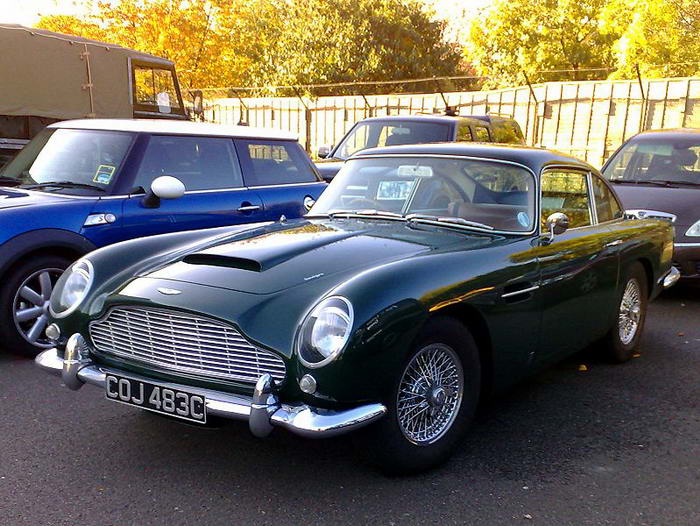 By Ed Callow [CC BY 2.0], via Wikimedia Commons
Aston Martin cars are popular enough as it is, but one of the things that makes the DB5 so sought-after is the fact that it's instantly recognisable as one of the cars driven by James Bond. It appeared in the 1964 film Goldfinger, for which two models were made. Outside of film, over 1000 of these cars were made in just two years during the 1960s.
01 – Jaguar E-Type

By Soerfm via Wiki
Perhaps one of the best loved classic cars of all time is the British sportscar known as the Jaguar E-Type. Several different versions of this car have been made, but they all have an iconic style and smooth curves. In total, over 70,000 have been sold, which is proof of its immense popularity.