In the last few years, the whole cryptocurrency sector has really taken off. This has been led by the performance of Bitcoin which has seen great success in recent times. On the back of this, other coins and the whole crypto sector has grown as well. This has led it to become a viable investment for people to make now in order to take advantage of the handsome profits it can bring.
Professional athletes are one group in society that seem to have gotten particularly into crypto and what it can offer. With plenty of money and time to find out what cryptocurrency is all about, many pro sports stars have begun to invest here or show their support for digital currency. But which are the ten most famous you should know about?
10 – Richard Sherman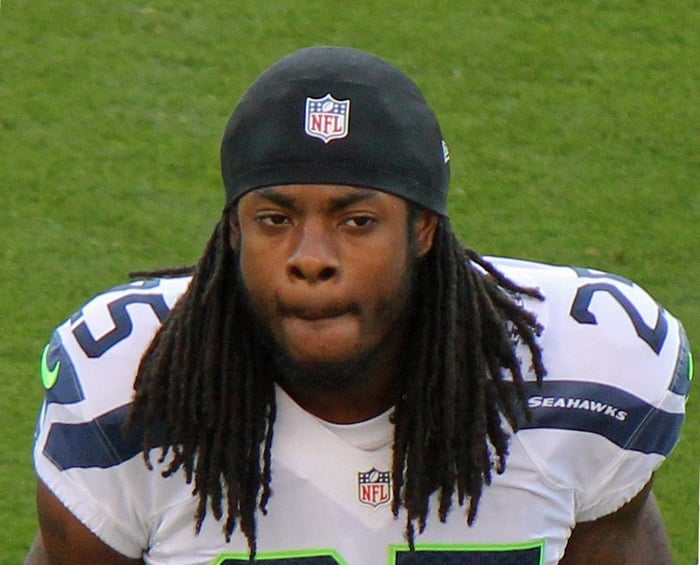 One top-class pro athlete who seems to be backing cryptocurrency is Richard Sherman. He plays as a cornerback for the San Francisco 49ers and could most recently be seen in Superbowl action in February 2020 – unfortunately, his team lost on the day! It looks like his interest in Bitcoin could be more of a winner though. Sherman has been accepting payments via this digital currency on his personal online store since 2013. He is on record as calling it the currency we will all be using in the future and looks set to be heavily in support of this leading coin. It is also thought that Sherman invests into other coins such as Litecoin and Ethereum.
09 – Spencer Dinwiddie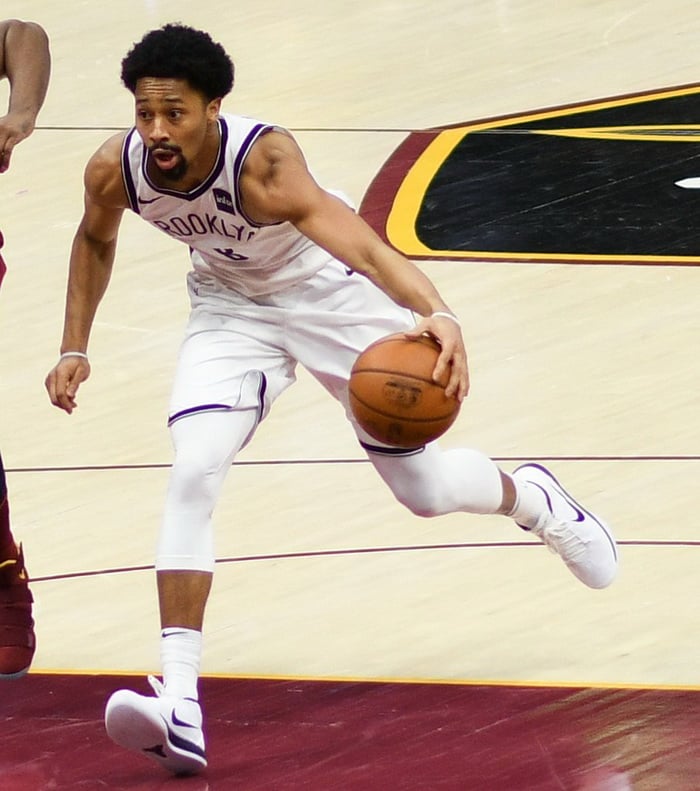 If you like your basketball, then you will know this name. Dinwiddie plays for the Brooklyn Nets in the NBA and is well-known for his athleticism at point guard. He is also another pro athlete who is into crypto, specifically Bitcoin. It is reported that he first invested in the boom year of 2017 for this coin and was constantly checking the price of Bitcoin before and after games! While it is not known how much he invested, it is a fair bet that the overall rise of Bitcoin since then has left him pretty happy.
08 – James Rodriguez
This player is well-known by football fans who love his silky skills and awesome creativity. He currently plays as an attacking midfielder for Real Madrid where he has been able to show his dribbling skills to full effect. Rodriguez is also into cryptocurrency and even launched his own token JR10 in the past in conjunction with SelfSell. As well as hopefully making him more money, this was done to help him connect better with his fans.
07 – Matt Barkley
Fans of the NFL will know the name of Matt Barkley who plays for the Buffalo Bills presently. Barkley is a top-class quarterback with a great arm and eye for the killer pass. He is also a pro athlete who is into digital currency and the benefits it can bring. Barkley actually demanded that his most recent contract with the Bills was paid in Bitcoin – which they agreed too! While it is not known for sure if he also invests in crypto, his apparent interest in it would suggest he does.
06 – Floyd Mayweather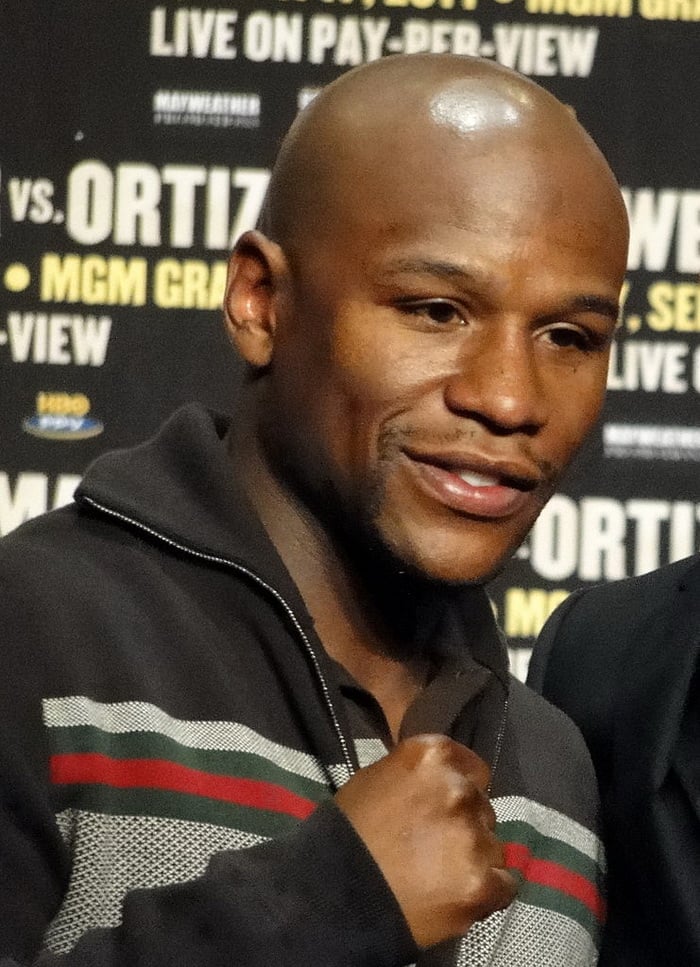 Although he is now retired, Mayweather was still a pro athlete until recently so can just about sneak on our list. He has also been a major advocate for crypto in the past which also gains him entry! Mayweather was one of the greatest boxers the world has ever seen and had a reputation for flaunting his wealth when active. This has carried on via his social media accounts and he has backed the Stox crypto platform in the past. This was in addition to him getting involved to promote the Centra Tech project also.
05 – Nikita Kucherov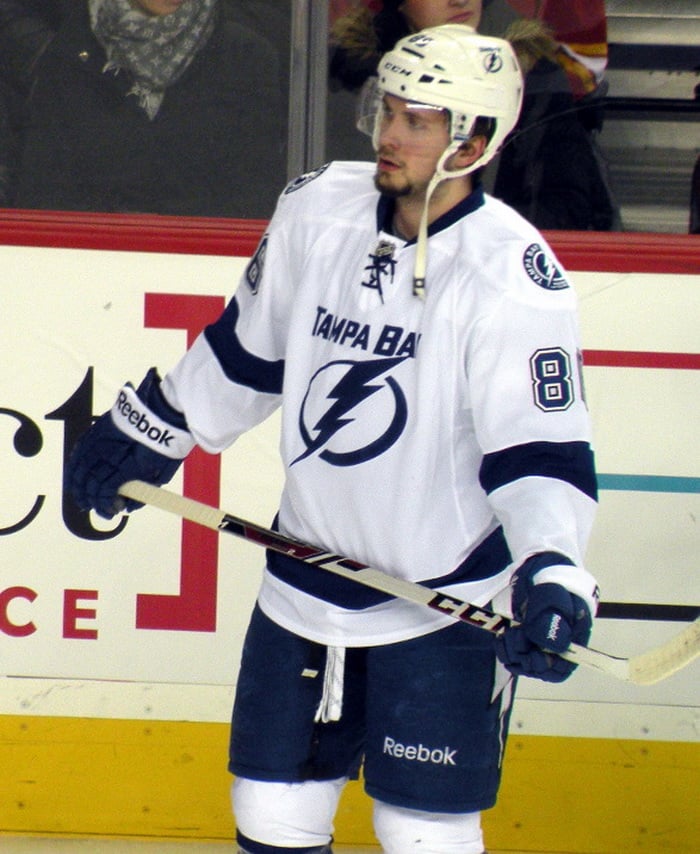 Ice hockey is a major sport around the world and this fast right-winger currently plays for Tampa Bay Lightning in the NHL. As well as being heavily into his hockey, Kucherov is also a backer of crypto also. He is the ice hockey ambassador for TokenStars which is a Blockchain based platform that tokenises sporting stars. Users of the platform make a profit if the stars they invest in via the platform become successful. Kucherov has been involved for a while now and is the latest to show his love for crypto in this way.
04 – Lionel Messi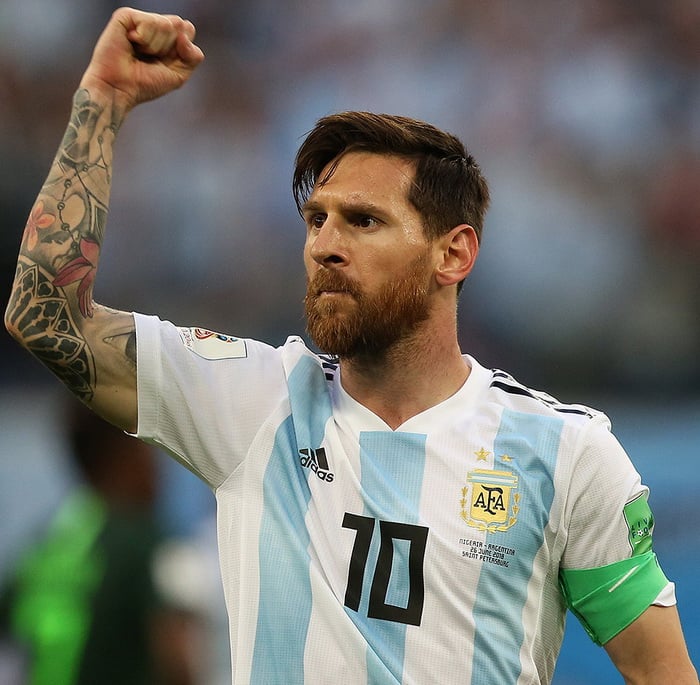 It seems that footballers in particular are into their digital currency! Messi is perhaps the most famous face in the game to many and plays for Barcelona. Supremely talented with quick feet and a turn of pace, he has lit up the game for many years now. Messi has also got involved with the crypto sector by backing Sirin Labs. This company make operating systems based on Blockchain tech which is taken from cryptocurrencies. The Blockchain tech Sirin develop and Messi backs is used in unique smartphones to deliver secure mobile payments.
03 – Luis Suarez
One of the most well-known players on the planet for the game of football is Luis Suarez. He currently plays for Barcelona in Spain and also the Uruguayan national team. A fast striker with lethal finishing and superb movement, he is a top player. Suarez is also into coins like Ethereum and been an active promoter of them to his millions of online fans in the past. He has also backed the Stox crypto platform which was successful in raising millions as an ICO when first released.
02 – Manny Pacquiao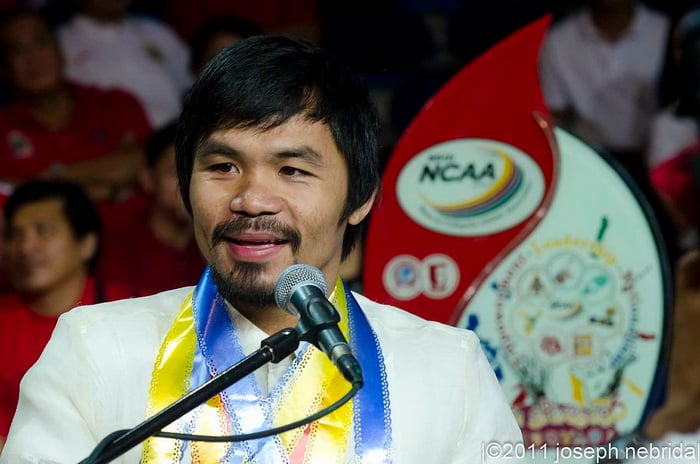 One of the most famous professional sportspeople to get into digital currency is this super-tough boxer. A World champion in multiple weight divisions over his career, he is currently the WBA Super Welterweight champion. One of the best boxers ever, he is known for his aggressive style and punching power. Pacquiao is well into his crypto and actually launched his own coin called PAC coin. In addition, he has also invested in a coin exchange called the Global Crypto Offering Exchange.
01 – Serena Williams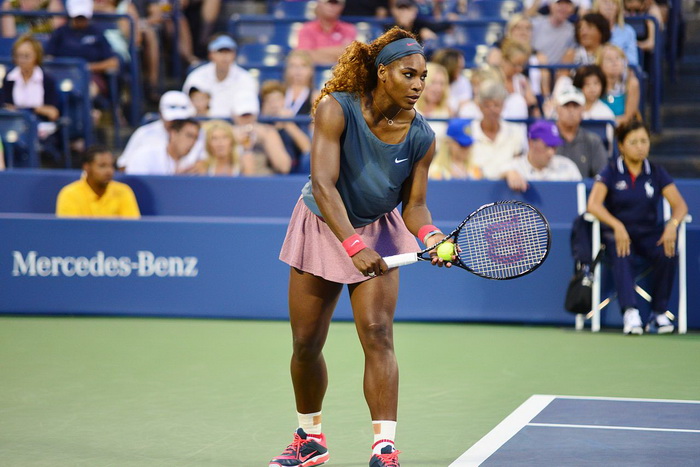 Perhaps the biggest pro athlete to get into crypto who is currently still playing is Serena Williams. Sports fans around the world know her for her many Grand Slam titles and powerful playing style. She has brought this power to the world of digital currency in recent years by investing in the coin exchange, Coinbase. This has been done through her Serena Ventures venture capital firm which provides investment to start-up or growing companies.
As you can see, there are some huge names in sport who are backing the emerging cryptocurrency sector. While no investment is ever risk free, it would seem that the profit on offer in this sector and the growth it is seeing has been enough to attract many pro athletes. Where crypto will go over time, no-one knows but it will be interesting to see if more sports stars begin to get involved.