When summer arrives, it's not just the sun that heats up. Our desire for exhilarating, cool water sports soars too! There's nothing like diving into the refreshing blue waves, feeling the thrill of the splash, and immersing yourself in a world of fun-filled aquatic activities. As temperatures rise, the lure of the water is undeniable, and with a myriad of sports to choose from, you're bound to find an adventure that's perfect for you.
Water sports aren't just about fun, though. They are a great way to stay in shape. Be it rowing, swimming, or surfing; each activity offers a unique set of benefits. What better way to get ripped and stay healthy than being outdoors, under the sun, in the cool waters, right? And the best part? These activities can double up as your best workout session, making sure you stay fit even during your summer holiday.
You might be new to the world of water sports or a seasoned pro looking for your next challenge. Regardless, we've got you covered. So, get ready to dive in and explore the world of the most popular water sports that promise fun, adventure, and a whole lot of splash!
Get out and try out some of Top 10 Most Popular Water Sports taking over the summer!
10 – Underwater Hockey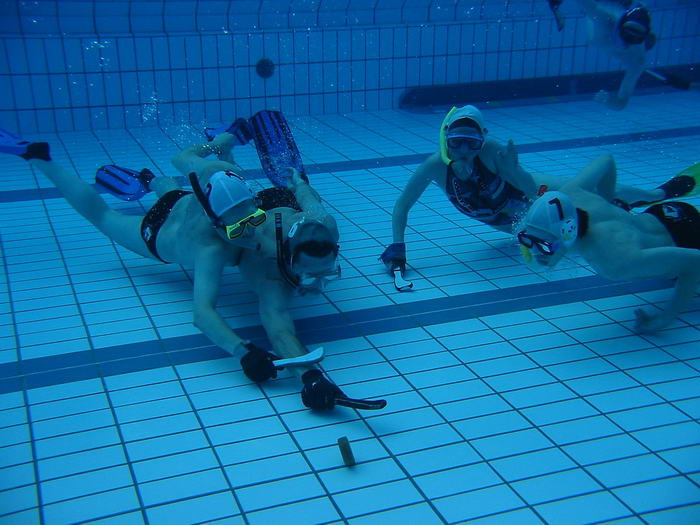 This cold weather sport gets a makeover and goes non-contact with just a swimming pool. The aim is still to get the puck in the net. However, this time set aside your hockey stick and skates – a snorkel and fins are essential!
09 – Kayaking/ Canoeing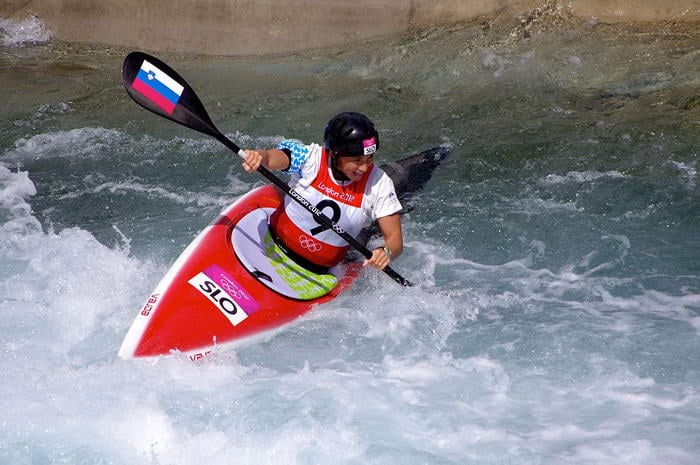 Spending the day on the water is no hardship when you can kayak or canoe. Those preferring solitude find them a perfect way to relax and get in touch with nature. As an added bonus, both are wonderful exercises for the upper body!
08 – Jet Skiing
Jet skiing is popular for many reasons – speed likely being on the top of most lists. They are easy to maneuver, quick, and powerful – satisfying all different types of adventure seekers. All you need is a jet ski and a lake to splash your way through the day. Oh – wetsuits are optional!
07 – Parasailing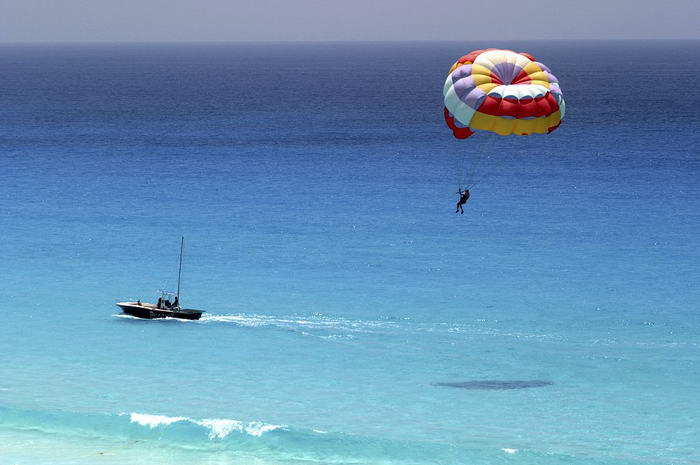 Well known in the Caribbean, you only need a body of water and a boat to enjoy all summer. You get the feeling of flying as you are towed; upwards air drafts causing the parasail wing to lift in the air. Coming back down to earth is as simple as cutting the motor of the tow vehicle.
06 – White Water Rafting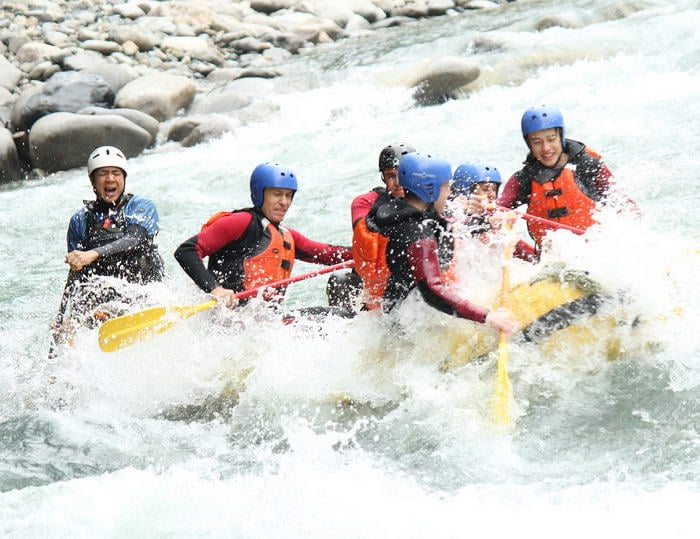 This sport is not for the faint of heart. Channels of churning water toss you in every direction and just staying upright is an effort. It has a high excitement factor (think waterfall) but make sure you can swim. It hasn't been unknown for rafters to get splashed out of the raft!
05 – Fishing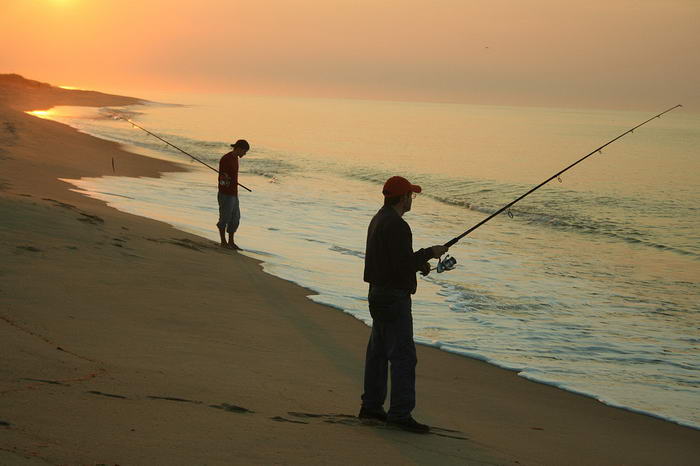 No top ten lists would be complete without fishing. Whether it is for sport or recreation, billions of dollars are spent on fishing products every year. Try deep-sea fishing for more thrills or visit the local lake to catch your own supper! It's both relaxing and thrilling when you got a fish on your hook.
04 – Boat Racing
If you feel the need for speed, this is definitely for you! A great way to spend the day, your competitive nature will make you aim for the finish line every time. Professionals make a good living by winning races as well. However, please be well-trained and in a safe area!
03 – Water Skiing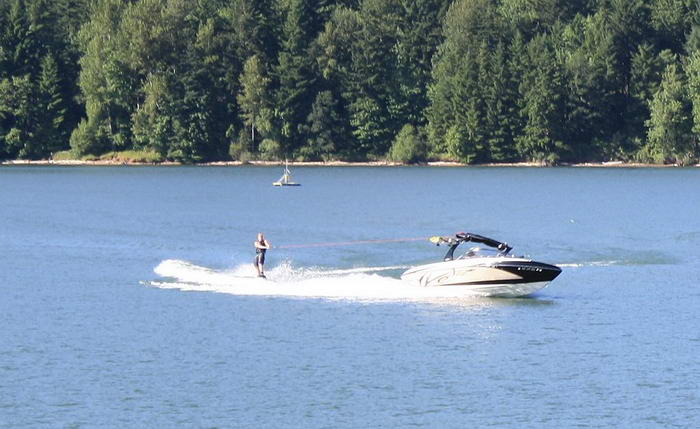 Balance is crucial for this fast sport adventure. A wonderful activity whether on a calm lake or in the ocean waves, water skiing is easy to learn and fun for all ages. With the breeze zipping past your skin and water spraying you, you will quickly cool off from the heat.
02 – Scuba Diving
You can spend hours exploring the mysteries of the deep and discovering the endless beauty under the sea. You don't have to be certified if you didn't want to, there are diving groups to monitor your activities. It is not hard to become a certified diver but it does give you access to many more exciting locations such as Australia's Great Coral Reef. Scuba diving is fun for the whole family!
01 – Surfing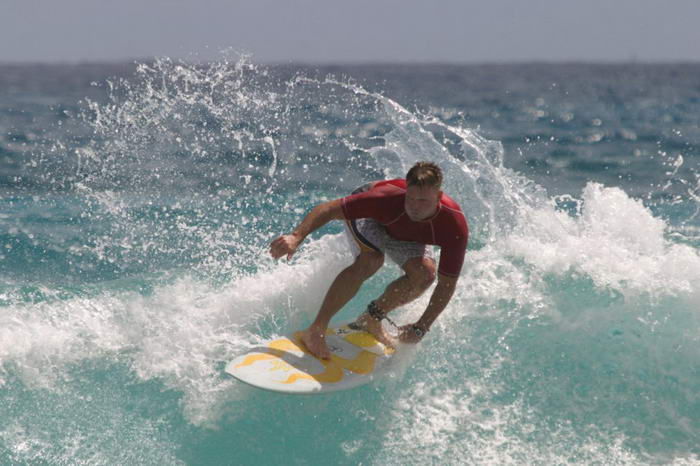 Riding the waves is the ultimate ecstasy in water sports for many who love to be in the water. Hawaii's North Shore is the most famous and coveted destination for surfing in the world. It requires plenty of practice and a good sense of balance to hold on to the elusive "perfect wave". Once you are riding across the water and gliding through your first wave tunnel, you know there isn't any other kind of experience like it!
it's clear that each one offers something unique – from high adrenaline rushes to serene moments of tranquility. These activities on water aren't just about excitement and fun. They are also about discovery – of the water, of nature, and most importantly, of oneself.
Exploring water sports will not only keep you fit and satisfied, but it also offers a world of other benefits. These activities enhance teamwork, build confidence, and help manage stress, among other things. So, the next time you're planning your summer holiday, remember to add some of these sports to your itinerary. It might just be the kick of adrenaline and excitement that you're looking for.