The Ultimate Fighting Championship has come a long way since the early 2000's. It now enjoys a place in mainstream sporting life and is followed by millions of fans globally. A major part of this appeal has undoubtedly been the many awesome fighters who have competed in it over the years. From classic icons to those still competing who have already ascended to greatness, we have a look at the ten most awesome UFC machines ever to grace the octagon.
10 – Conor McGregor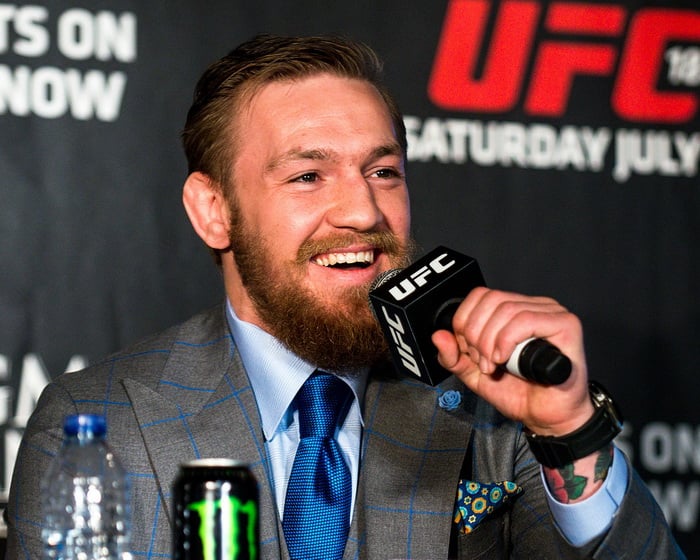 We start with the man known as Notorious. While you may think it strange he is not further up this list, it just goes to show how strong the competition is! Who can forget his savage knockout of Jose Aldo in 13 seconds though or the way he brushed aside so many fighters when ruling the Featherweight division for so long? McGregor is a fighter who transcends the UFC and is known by people who do not even watch it. This has helped the sport to grow in popularity in recent years and gets him a place in its history, if nothing else does. However, we must remember that McGregor is a very talented fighter with aggression and a beautiful left-hand. He is now on the comeback trail after losing to Khabib Nurmagomedov in 2019 – who knows what he will do next?
09 – Randy Couture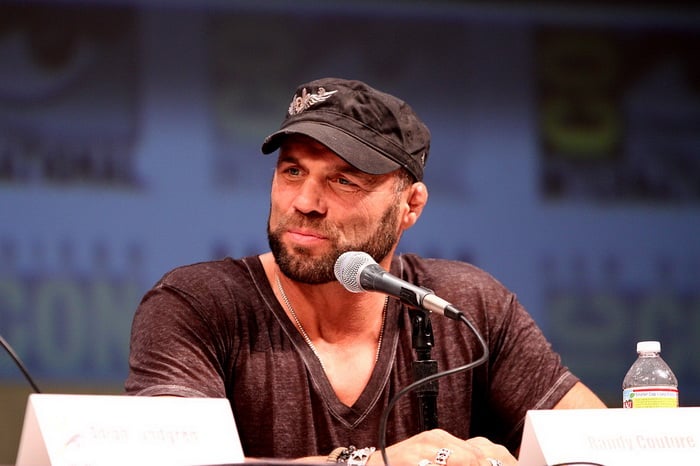 Couture's nickname of The Natural tells you all you need to know! This was a naturally talented fighter who was loved by many UFC fans globally during his career. He was known primarily as a ground fighter which hinted at his Greco-Roman wrestling background. Once he had executed a takedown, there were few better than Couture at establishing a dominant position to pound his opponent from or apply a submission lock. He held both the Heavyweight and Light Heavyweight belts in his career but really cemented his legacy when coming out of retirement in 2007 to win the Heavyweight championship again! With 19 wins from a 30-bout career and 7 coming from knockout, he deserves his place here.
08 – Khabib Nurmagomedov
Another current fighter who has already done enough to be on our list is the man they call The Eagle. Nurmagomedov is a truly awesome fighter who has not lost in 28 fights yet! This includes a very eventful bout against bitter rival Conor McGregor. Nurmagomedov uses a unique mauling style to win which sees him force opponents against the cage walls and lean on them. From there he can use targeted strikes or takedowns to snatch victory. His sheer dominance of such a competitive division is quite something and sees him as one of the best the UFC has seen already.
07 – Jose Aldo
When you think that Aldo went undefeated for a massive 8 years, you can see jut why he gets a place on our list. Although the Conor McGregor knockout still lingers in the memory, Aldo remains the most dominant fighter in the Featherweight class the UFC has ever seen. 28 wins from 34 bouts is impressive and this Brazilian born fighter had lots in his locker. Still active, he now operates at Bantamweight and it will be interesting to see how he does in this new division. For our list though, it is his record at Featherweight where he won 18 straight fights which confirms his status. Known mostly for his powerful Muay Thai kicks and strikes, he is also very good at defending his opponents takedowns.
06 – Daniel Cormier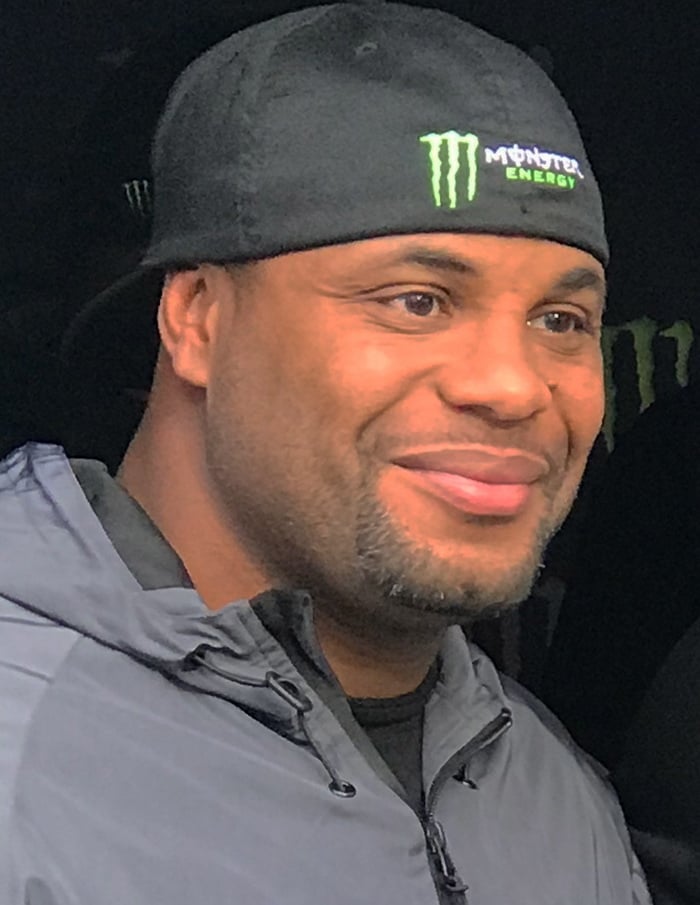 Cormier is considered one of the greatest MMA fighters by many including UFC President Dana White. Still fighting he has enjoyed a stellar career which has included holding the world championship belts at Heavyweight and Light Heavyweight. He is also one of the fighters who has been around MMA the most – before UFC, he fought in the Xtreme MMA and Strikeforce championships. Cormier is known for a unique wrestling style but also for quick, powerful hand striking. The combination of the two has been the secret to his success.
05 – Chuck Liddell
Known as The Iceman, Liddell was one of the early UFC stars who many credit for bringing the sport into the mainstream. His three bouts with fellow hall of famer Randy Couture really caught the imagination of fight fans and helped to make him a household name as well. His bouts with Tito Ortiz were also pretty special too! Liddell was loved by fans for the way he always delivered exciting action and bone-crunching knockouts. Not only did Liddell himself have a chin of steel but he had seriously powerful hands to knockout people out with. Overall, he enjoyed a 30 fight career with 21 wins.
04 – Demetrious Johnson
Although now fighting in the ONE Championship, Johnson still holds his place in UFC history due to his exploits there in the past. Known as Mighty Mouse, his diminutive Flyweight stature concealed a lot of power for a small guy. He ruled the Flyweight division for an impressive 6 years and took on some very good opponents in that time, including Henry Cejudo. It was Johnson's versatility which really made him one of the greatest UFC warriors ever. He could strike with immense power, fight well on the ground and put dangerous submission holds on his opponents. He could also end the fight at any moment with unpredictable strikes which made him one tough customer.
03 – Anderson Silva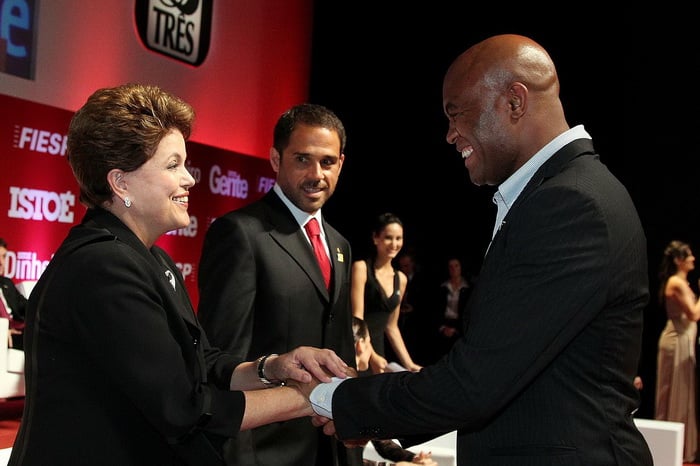 This is where things start to get really interesting! No-one though can deny Anderson 'The Spider' Silva a place high on our list, even if you could debate his exact position. Finishing with 34 wins from 45 matches, Silva was a complete beast in the octagon. At his peak, he was poetry in motion and almost the perfect MMA fighter. Silva had a real aura of confidence which made him hard to fight and great to watch. When you add his powerful striking and physique to the mix, it made him a top fighter in UFC history. Bouts against decent opponents like Dan Henderson and Stephan Bonnar showed just how much class he had.
02 – Jon Jones
Jones is still fighting in the UFC and remains the undisputed Light Heavyweight champion. During his career so far he has won 26 out of 28 bouts and cemented his legacy as one of MMA's greatest. With so much of his career left still, he could well go onto the be the greatest ever in time. For now though, he just misses out! Jones is a supremely skilled warrior who has a lot going for him. He has superb wrestling skills and is adept at fighting here to pummel his opponent into submission. Jones is also known for his range of kicks such as oblique kicks or front head kicks which he uses to win. He also excels in the clinch where he finds gaps for savage elbow and knee strikes. Light heavy is one of the most competitive UFC classes and Jones has shown time and again that he is the current king.
01 – Georges St-Pierre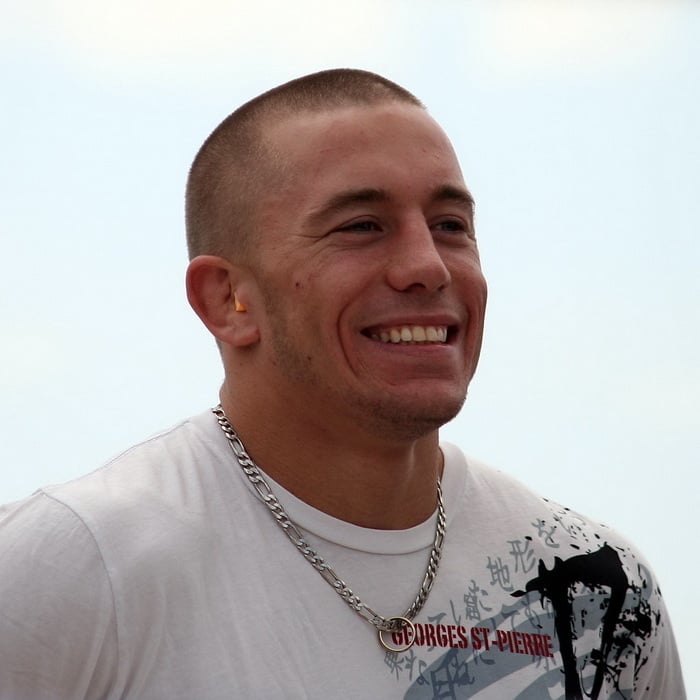 Some may argue but for many this fighter is still the best fighter to have graced the UFC. St-Pierre was a machine and a total athlete. His only lost twice but actually won rematches against each opponent – this meant he actually beat every man he went into the octagon with at some point! St-Pierre was a two-time champion at Welterweight and Middleweight and is still hugely respected in MMA circles. During his career, he had a run of 12 straight wins and won 19 out of 20 fights at one point! A powerful figure, he was also an intelligent fighter in the octagon and very calculated when he struck. His awesome skills also helped the UFC to appeal to a wider global audience and grow into what we know it as today.
What a list of athletes and warriors the above contains! All can rightfully be proud of their legacy and of the joy they have brought to UFC fans around the world. With a few of them still competing, it will be very interesting to see what they do next. For those who are now retired, they can simply reflect on a job well done.