Leon Keer is a Dutch artist who is famous with street paintings. He learned to paint through designing and producing large advertising murals for multinationals such as Coca-Cola, Schweppes, Heineken, Red Bull, Reef, Evian, Remy Martin and Absolut Vodka. Leon has executed commissions in the Holland, Germany, France, USA, The United Arabic Emirates and Australia. His knowledge of materials, acquired by painting on all kinds of foundations for his clients, led to an interest in experimenting with materials and techniques.
During his art career he often gave live action painting performances. His talent of performing as a street painter, lets him share the joy of painting with people. Chalking directly on the streets started in 2007 when he was invited to participate an international street painting event in Utrecht, The Netherlands. A good learning lane next to some of the most experienced street painters at that time. Another road of experimenting was born. As well as an individual street painter and as the art-director of Planet Streetpainting he was responsible for several contemporary street paintings in the Netherlands and even more often abroad. Leon says: 'Every street art piece is unique and belongs to the street and its residents'. 'Streetpainting is all about working together. Together with other artists you are able to create streetscapes as far as the eyes can see'.
Check out 10 Most Impressive 3D Street Paintings By Leon Keer.
10 – 3D Legoland Superheroes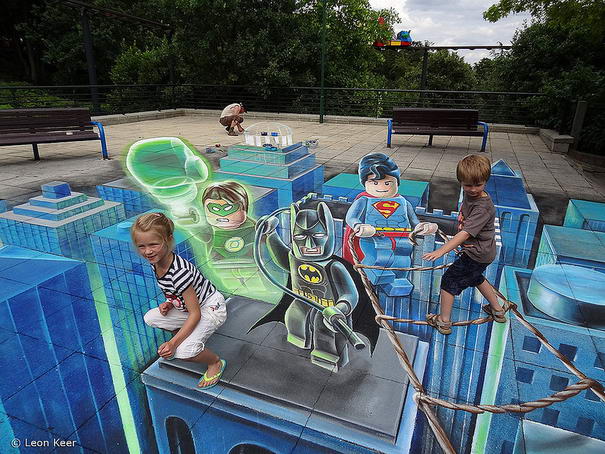 09 – Pac-Man
08 – Wijnegem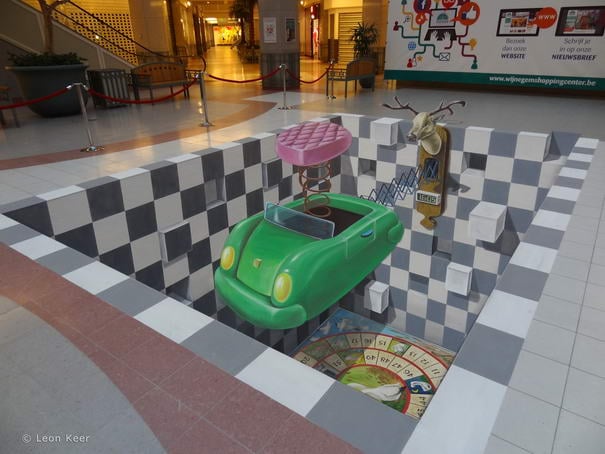 07 – Sarasota 2011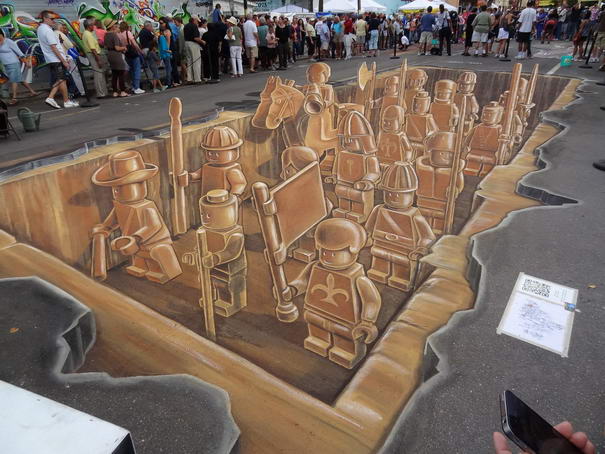 06 – Kabel Eins
05 – Lelystart
04 – Abu Dhabi
03 – Marina Mall Kuwait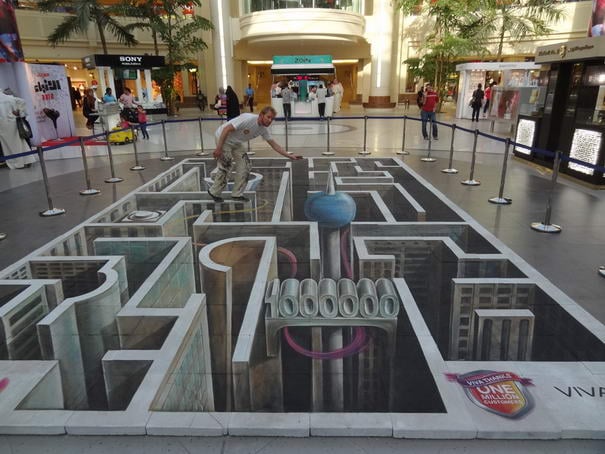 02 – Raw Expo Rotterdam
01 – Amsterdamse Poort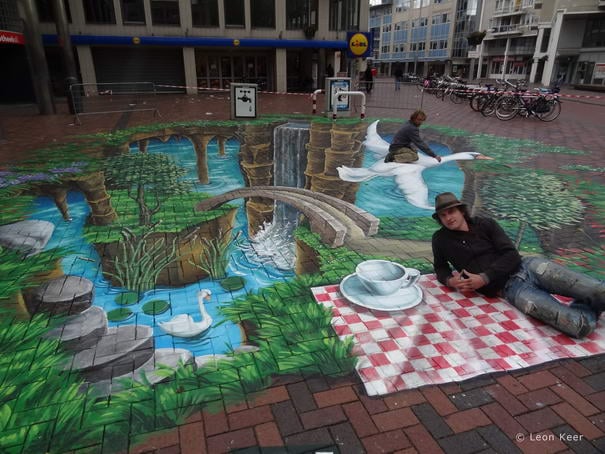 Source: Street Painting 3D By Leon Keer