Redmer Hoekstra is an artist who is famous with his composite illustrations that merge animals and everyday objects. Netherlands-based artist finds his inspiration riding the train or on the road, where his mind can float through the landscape. Results are amazingly realistic and beautiful. It takes 32 to 40 hours average to finish these bizarre and detailed drawings.
"I've always loved alienation and fantasizing, daydreaming. As a child I had all kinds of theories about how the world worked. At the Academy I was able to rediscover this and process this in to my work. How things work is a fascination of mine and in many drawings you can find this. I open up appliances and objects and freely change what is inside . Often a subject gets a completely different feeling or meaning.
I play with form, meaning and function, while new combinations arise. Often surprising, strange and funny but also with a strange kind of logic, a fantastic and surreal world'' – via: redmerhoekstra.nl
Check out 10 Most Bizarre Illustrations by Redmer Hoekstra. Don't forget to visit his official behance profile to see more!
10 – Whale by Redmer Hoekstra ©
09 – Moth by Redmer Hoekstra ©
08 – Owl by Redmer Hoekstra ©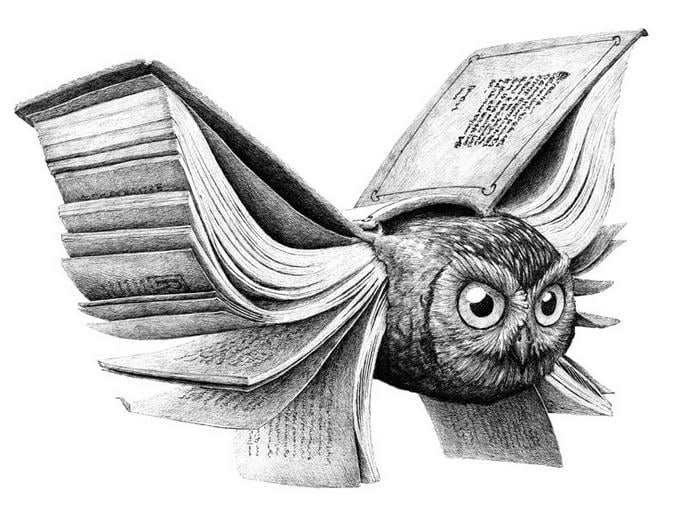 07 – Paard by Redmer Hoekstra ©
06 – Dove by Redmer Hoekstra ©
05 – Rhinotrain by Redmer Hoekstra ©
04 – Rhinoship by Redmer Hoekstra ©
03 – Tegelpadden by Redmer Hoekstra ©
02 – Gilamonster by Redmer Hoekstra ©
01 – Beeatrix by Redmer Hoekstra ©

Via: Redmer Hoekstra on Behance