Lee Materazzi is a San Francisco-based photographer who actually considers herself more of a sculptor. Looking at these mind blowing photos created by Lee Materazzi might make you physically uncomfortable. Rather than using photo effects to digitally manipulate her images, she cleverly places her subjects into strange situations, burying their bodies in the ground and placing their heads in confined spaces. The results are amazing.
"I find much significance in the small somewhat mundane details of life," Materazzi tells. "A lot of the time the small things can be great metaphors for an understanding of the bigger picture. It is very easy for people to overlook routines within their life, as it is the big eventful moments that stand out more. I have never been one for the monumental but rather the simple and understated."
Check out 10 Most Mind-Bending Photos By Lee Materazzi. You should visit her official website to see more examples for bizarre photography.
10 – Between Two Chairs
09 – Cheerios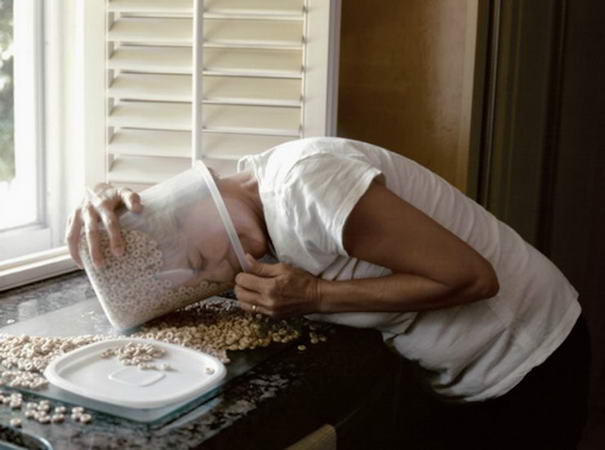 08 – Under Rug Under Bench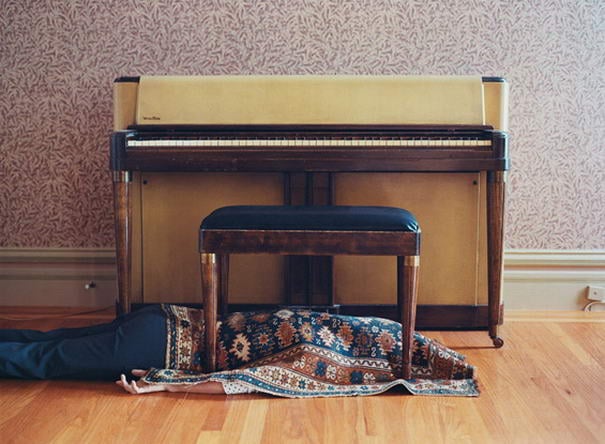 07 – Head in Picture
06 – Collapsible Lawn Chair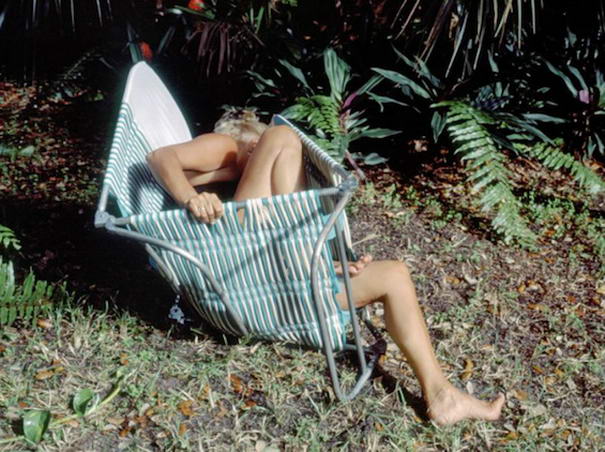 05 – Cleaning Supplies
04 – Hanging onto the Kitchen Table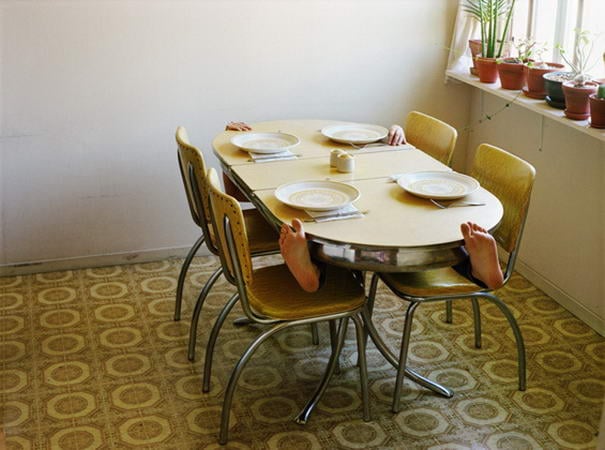 03 – Storage Container
02 – Sitting Under My Grandfathers Chair
01 – In Between A path
Source: Lee Materazzi Official Website