Street art has the power to transform ordinary urban landscapes into vibrant canvases of creative expression. One artist who has mastered the art of street portraiture is Fin Dac, known for his stunning and detailed graffiti portraits that captivate onlookers. Combining chalk art with optical illusions, his work breathes life into otherwise mundane spaces, turning them into cultural events that celebrate the beauty and diversity of human faces. In this article, we'll delve into 10 of the most beautiful examples of street art portraits by Fin Dac that showcase his exceptional talent and vision.
Check out 10 Most Beautiful Examples Of Street Art Portraits By Fin Dac. You can find the links of his official tumblr blog and flickr profile at the end of the post.
10 – Agent O By Fin DAC
09 – Alabaster at Nagai By Fin DAC
08 – Delicate at La Candelaria By Fin DAC
07 – Kid Viper By Fin DAC
06 – Velveteen By Fin DAC
05 – Swagger By Fin DAC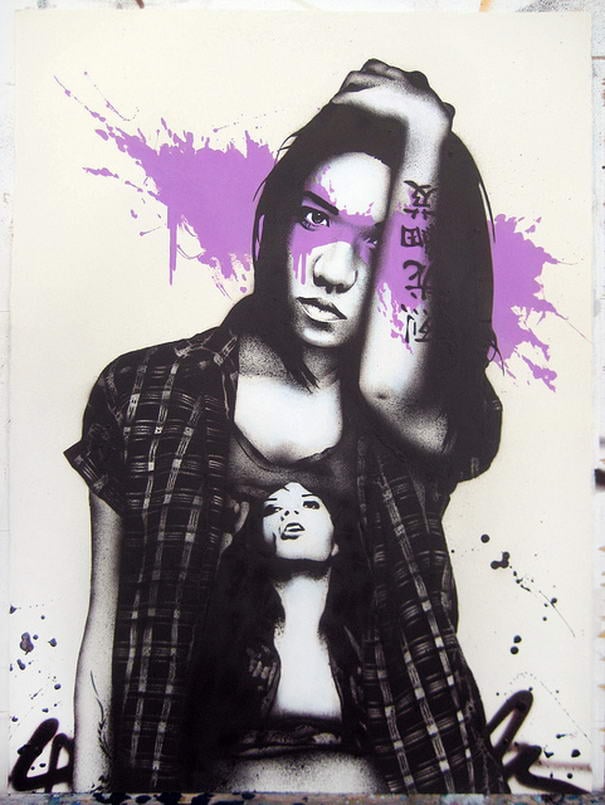 04 – Sneer Prudence By Fin DAC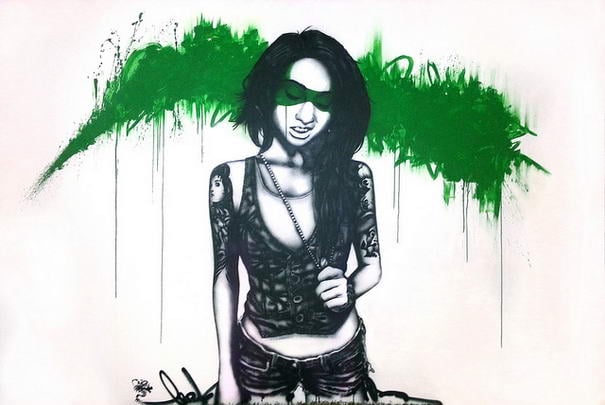 03 – Porcelain By Fin DAC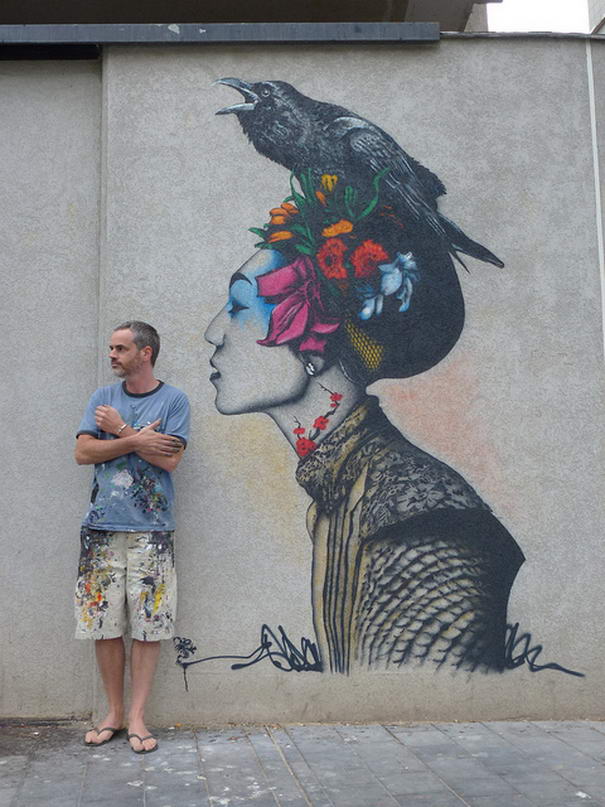 02 – Killer Instinct By Fin DAC
01 – La Candelaria By Fin DAC
In conclusion, Fin Dac's mesmerizing street art portraits are a testament to the power of creative expression and the impact it can have on our urban environments. These 10 examples highlight the artist's extraordinary skill, attention to detail, and ability to evoke emotion through his work. As you explore Fin Dac's incredible portfolio, you'll undoubtedly be inspired by his passion for creating captivating street art that not only beautifies public spaces but also challenges our perception of the world around us. So, the next time you encounter a breathtaking portrait by Fin Dac, take a moment to appreciate the artistry and imagination that brought it to life.