Roughly 2 years ago in the city of Saint Etienne, France, a UFO struck planet Earth; Ladamenrouge had landed, bringing with him, amongst other things, huge quantities of imagination.
With a day job a million miles from the world of graffiti and no formal education in creative practice there was nothing to suggest a future career in Street Art. However, through his work, this extraordinary visitor manages to evoke a spectrum of emotions, ranging from tears to laughter.
He adopted the pseudonym "Ladamenrouge" when doing Spot Coloured photos (greyscale with red sections) and it has stuck with him through the transition to Street Art.
Ladamenrouge's style
His work can be seen throughout his resident town of Saint Etienne and can be approximately divided into three styles:
Subverting the urban environment (Sign-jacking and street installations)
Pavement art, experimenting with whatever can be found there (man hole covers, natural relief, rough or deformed patches, even roadkill!)
Eye Bombing – Sticking eyes onto distorted areas to give them faces.
Ladamenrouge wanders the pavements at random, looking for interest and inspiration. Once decided on an idea, he notes the location and returns at a later date to complete his work. The urban environment provides him with limitless creative possibilities …
His first work in this field was "Ladamenrouge killed Harry Potter", making use of what was available to him and adding his own personal touch (clip available below )… His style is difficult to define due to numerous varied influences and an wide array of techniques but though he allows himself the occasional collage, the pavement remains by far his preferred playground, where he uses spray cans and markers to inject colour and humour into an otherwise dull setting. He keeps a photographic record of all his work, occasionally exhibiting on his facebook or using slideshows uploaded to YouTube.
Check out 10 Most Creative Street Art Examples By Ladamenrouge
10 – Women's day
09 – Shadow Disturbance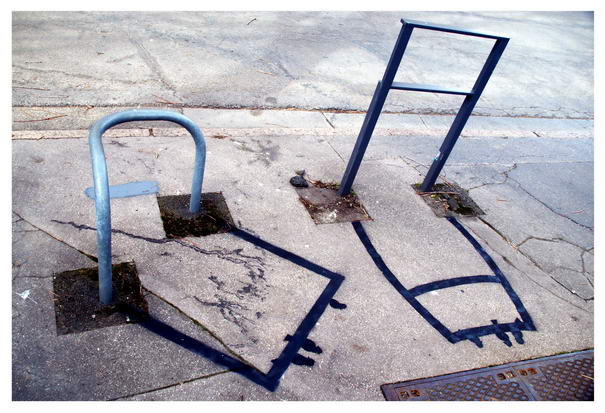 08 – Psycho Water
07 – I Have An Erection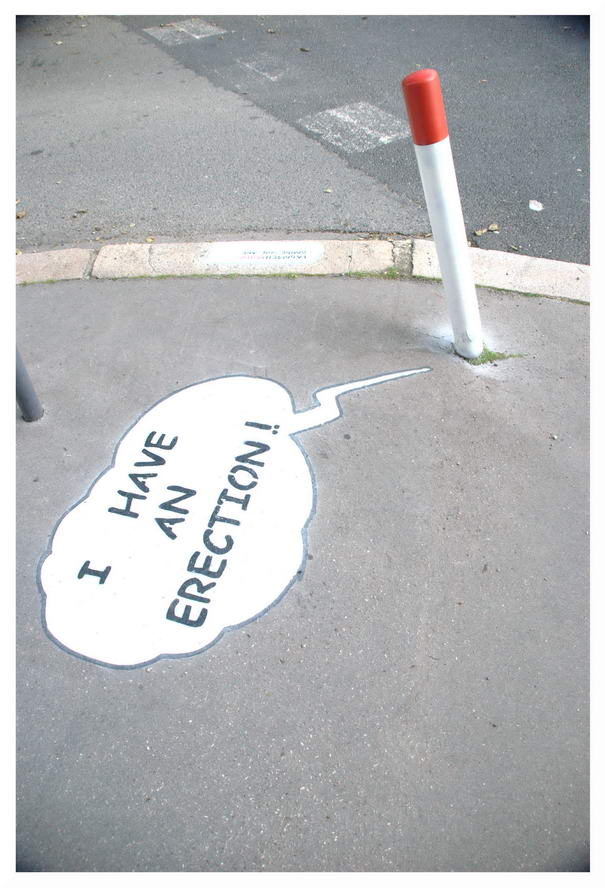 06 – J-RAF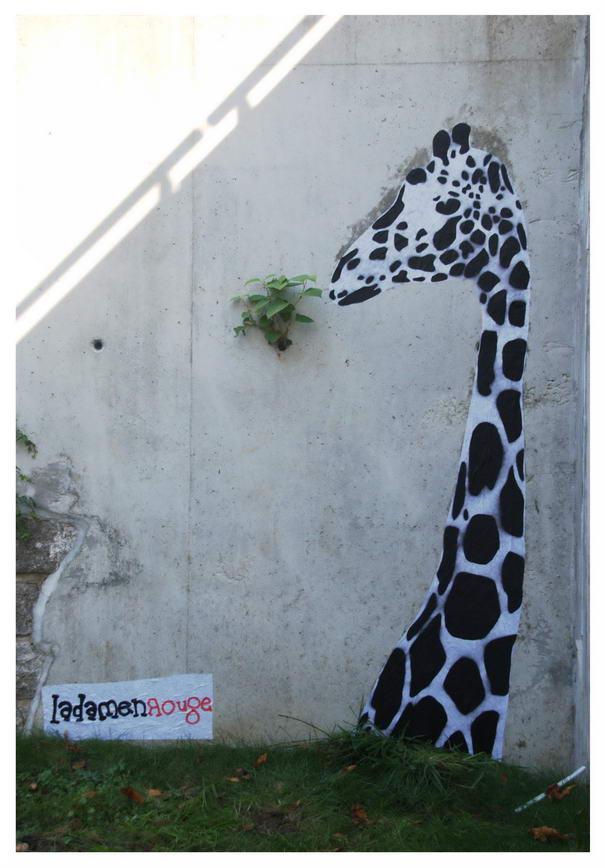 05 – Sisyphe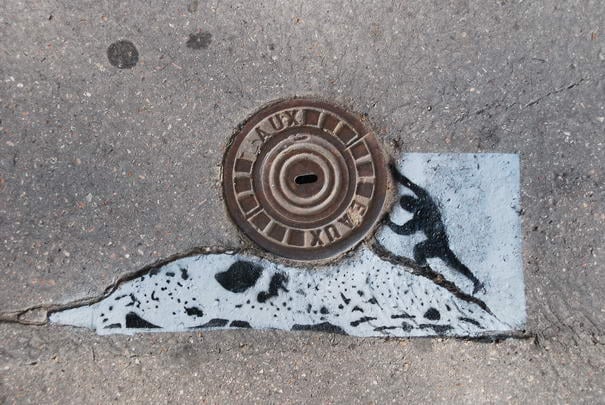 04 – La bigouden
03 – Think different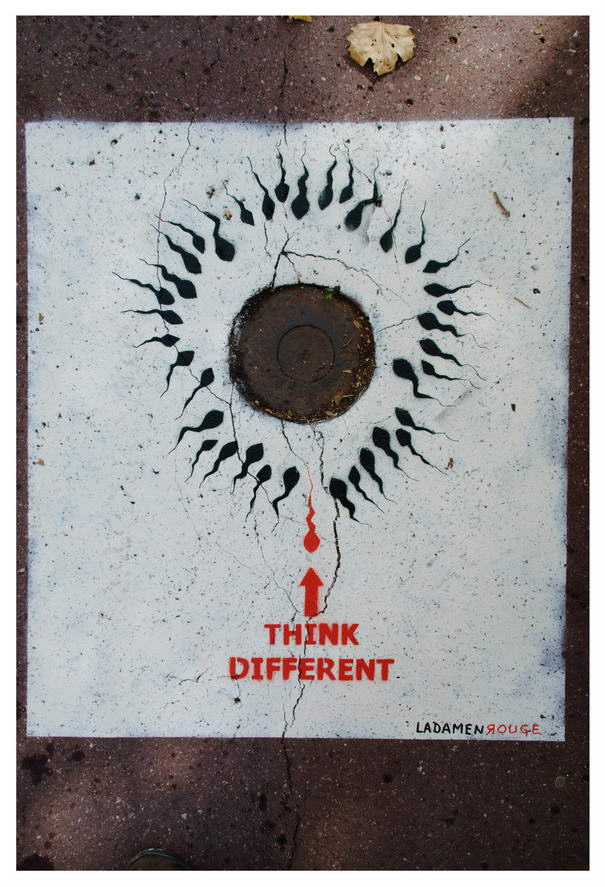 02 – Customized Tampon
01 – LaDamenRouge killed Harry Potter
This artist is not afraid to be seen and works in broad daylight in full view of the public. He receives no funding and doesn't even have a workshop, rather he prepares his pieces in his garage; 10m2 equipped with a couple of dozen spray cans and a few Stanley knives for stencils.
All of his works are of a temporary nature and are often susceptible to theft and vandalism (such as road signs) notwithstanding the weather (Pavement art doesn't hold out too well against the climate of Saint Etienne : ice, rain and snow!).
We wish him the best in continuing his art on the streets!
Ladamenrouge Official Facebook Page