Miles MacGregor is an engineer and an artist who was born in Los Angeles in 1980. He has been creating and studying art independently since childhood. Mac was inspired at a young age by classic European painters such as Caravaggio, and Vermeer and Art Nouveau symbolists such as Klimt and Mucha. This was mixed with the more contemporary influences of graffiti and photorealism, as well as as the Chicano & Mexican culture he grew up around.
He began painting with acrylics and painting graffiti in the mid '90s, when his primary focus became the life-like rendering of human faces and figures. He has since worked consistently toward developing his unique rendering style, which utilizes repeating contour lines reminiscent of ripples. Turing patterns and indigenous North American art. In 1999 he began to paint portraits of his friends and anonymous Mexican Laborers in public spaces throughout the American southwest, both legally and illegally. He also started painting large technicolor aerosol interpretations of classic paintings by old European masters. This led to being commissioned in 2003 by the Groeninge Museum in Brugge, Belgium to paint his interpretations of classic Flemish Primitive paintings in the museum's collection. He has since been commissioned to paint murals across the US, as well as in Mexico, Denmark, Sweden, Canada, South Korea, Belgium, Italy, The Netherlands, Puerto Rico, Spain, France, Singapore, Germany, Ireland, the UK, Vietnam and Cuba.
Visit his official website to read more from his bio and see amazing graffiti & street art works. Check out 10 Most Admirable Graffiti Art Examples By Miles MacGregor.
10 – Skid Row (Blessed Are the Meek) By Miles MacGregor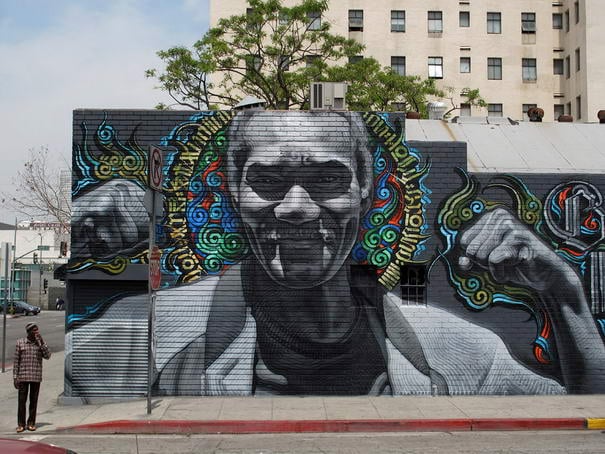 09 – La Reina de Thai Town By Miles MacGregor
08 – Madre By Miles MacGregor
07 – Chelsea Jewel By Miles MacGregor
06 – The Conductor By Miles MacGregor
05 – Yellow Peril By Miles MacGregor
04 – The Knight By Miles MacGregor
03 – Miracle By Miles MacGregor
02 – Young Scribe By Miles MacGregor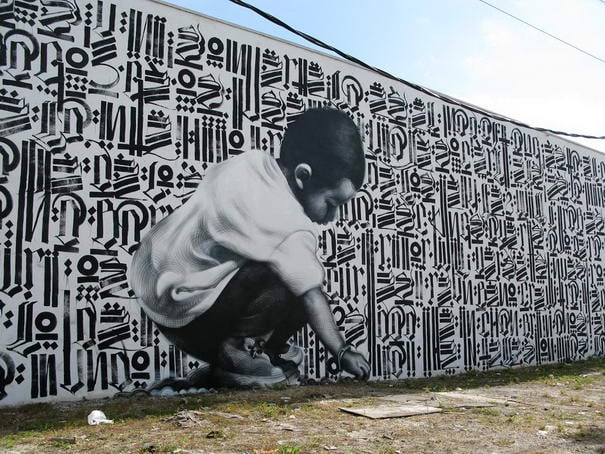 01 – Justice By Miles MacGregor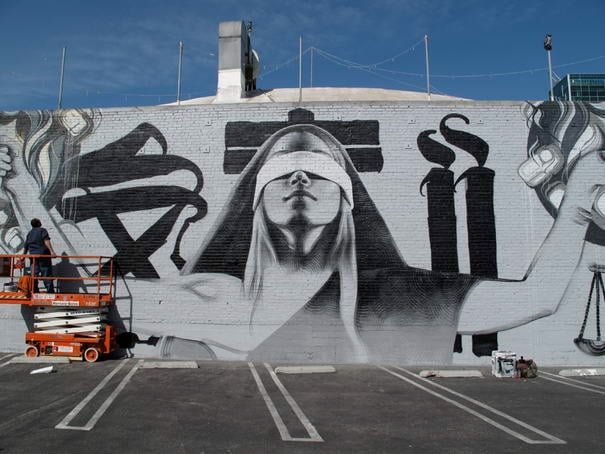 Source: El Mac By Miles MacGregor