Celebrity mosaic portraits made from recycled keyboard keys created by Australian artist WBK. Don't throw away your old keyboards! These portraits would inspire you to create beautiful portraits with them.
"A large part of my work makes reference and is influenced by the transition from analogue to digital. using old type sets, type writer keys, analogue numbers, analogue timepieces (clock faces) etc. to represent the analogue era. the digital era suggested with computer keys, calculator buttons phone buttons, etc." – WBK
Check out 10 Most Creative Mosaic Portraits Of Famous Musicians By WBK. You can find hundreds of them in his official deviantart profile!
10 – WBK Whithey Houston
09 – WBK Stevie Wonder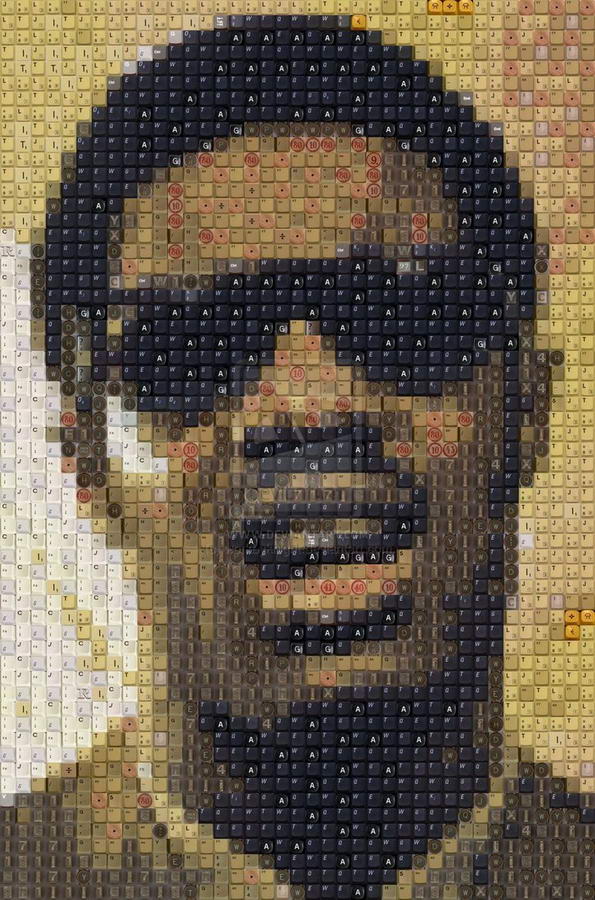 08 – WBK Ray Charles
07 – WBK Lil Wayne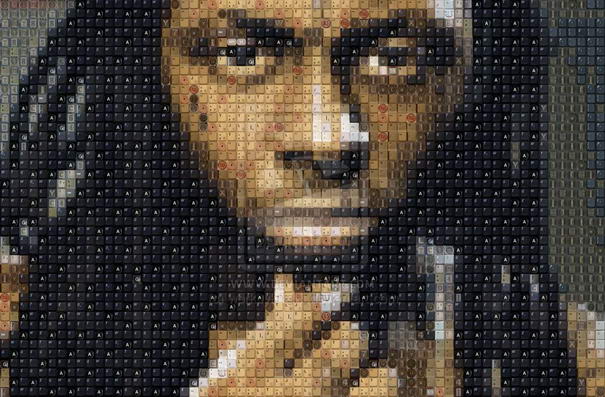 06 – WBK Lady Gaga
05 – WBK Jay-Z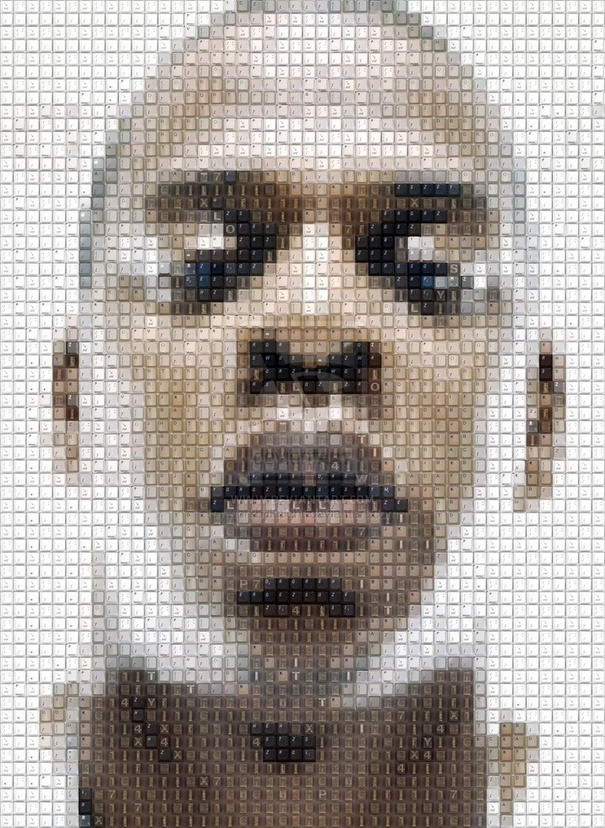 04 – WBK James Brown
03 – WBK Eminem
02 – WBK Bono U2
01 – WBK Bob Marley