Su Blackwell is a famous british artist and art director, working predominantly within the realm of paper. She is a British artist best known for constructing delicate sculptures from the pages of books.
Su Blackwell uses the humble and ephemeral qualities of paper to represent feelings of wonder and melancholy. She creates tranquil unique landscapes from cutting up pages of old books. With titles like "The Orient Express", "Down the Rabbit Hole" and "The Girl in the Wood," her work is always inspired by fairy tales and folklore.
Blending the beauty of creative art with the power of storytelling, Blackwell's paper art masterpieces bring books to life in a stunning display of imagination and skill. In this article, we'll uncover 10 of her most remarkable creations that'll make you appreciate the boundless potential of art and literature. So, prepare to be whisked away on a magical journey, as we delve into the captivating realm of Su Blackwell's book sculptures and unravel the wonders of her extraordinary artistic vision.
10 – Down the Rabbit Hole
09 – Little Red Riding Hood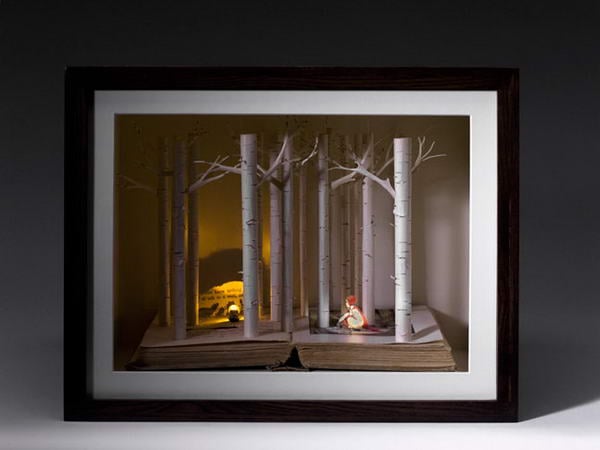 08 – Pandora opens Box
07 – Perfume in Literature
06 – The Baron in the Trees
05 – The Girl in the Wood
04 – Wuthering Heights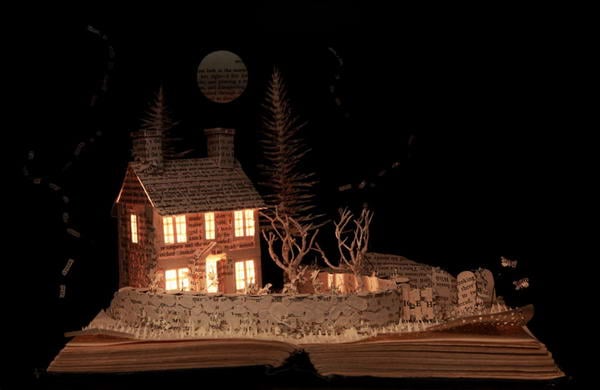 03 – The Orient Express
02 – The Little Prince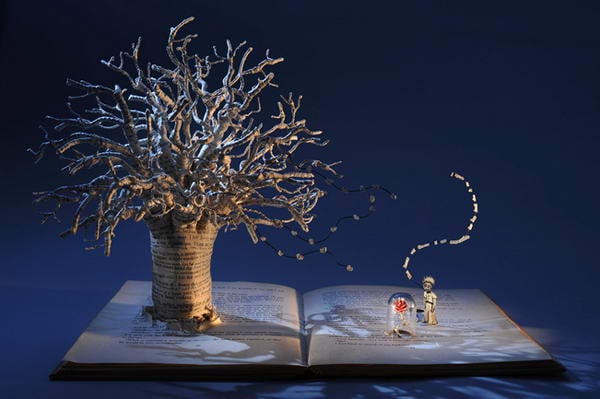 01 – The Last Unicorn
As we conclude our exploration of Su Blackwell's enchanting book sculptures, it's evident that her creative art embodies the essence of storytelling and the endless possibilities of paper art. Her masterful fusion of literature and artistry not only showcases her incredible talent but also serves as a testament to the power of imagination. As you reminisce on the breathtaking creations we've discovered, let the magic of Su Blackwell's work ignite your passion for art and literature, inspiring you to seek out the beauty in the world around you. After all, it's through the eyes of a creative mind that we can truly appreciate the wonders that lie hidden within the pages of our favorite books.