Whether you're musical or not, you have to admit that one of the best things about the Holiday season is that you finally get to dig out all those old Christmas tunes and play them loud and proud without being frowned upon. Below we have a list of the ten most famous Christmas songs that never get old, no matter how many years they've been around. Everyone has their favorite Christmas song – what's yours?
10 – Last Christmas – Wham!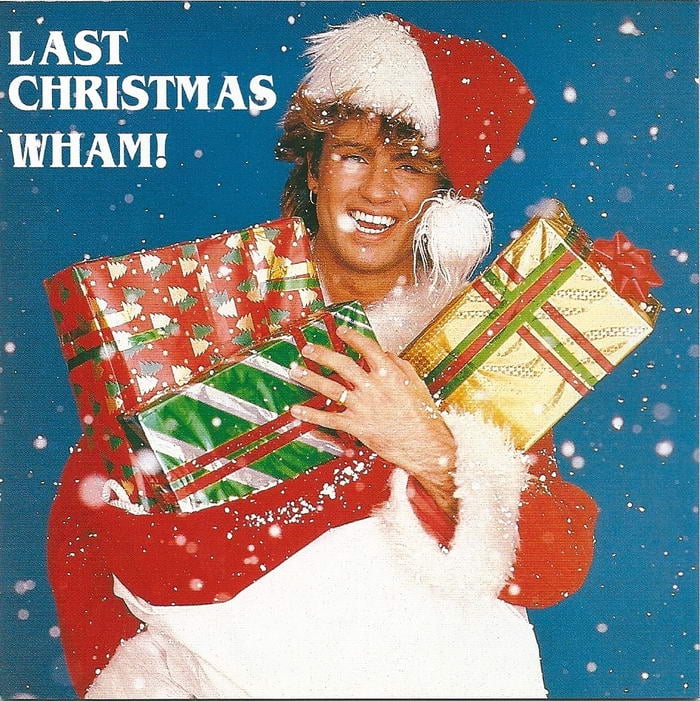 Christmas is supposed to be the season of love and giving, but in 1984 Wham! turned this idea on its head and focused on quite another side of things: heartbreak. It's not exactly the lightest and brightest song on this list, but it has become a firm favorite all around the world. Perhaps it's because it reminds us that Christmas isn't necessarily a happy time of year for everyone – instead of showing the perfect view of Christmas, this is the real life version!
09 – Fairytale of New York – The Pogues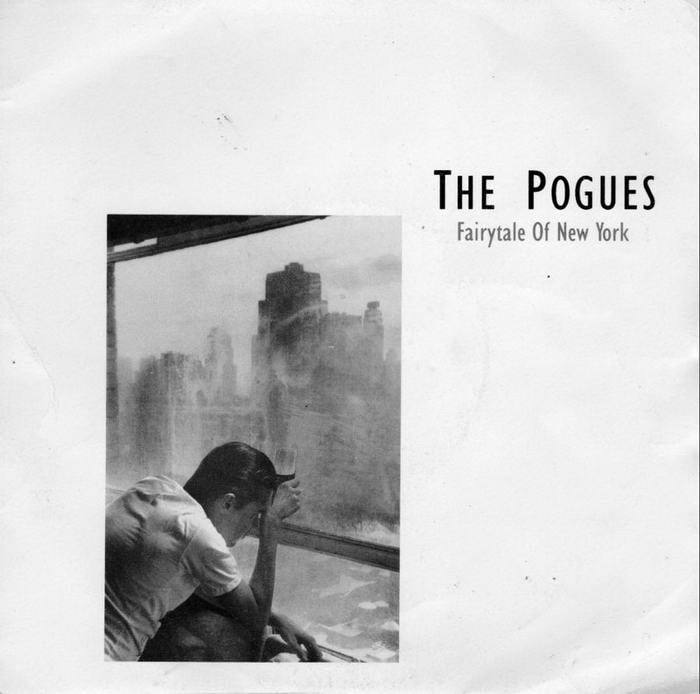 This song has been played more times in the UK during the past fourteen years than any other, firmly staking its claim to being one of the best loved Christmas songs in Britain. The Pogues were originally from London, but their fame has reached around the world, with numerous covers of this song having been created in all corners of the globe. However, the original, with its gritty vocals and edgy lyrics, seems to have stolen people's hearts as one of the best Christmas songs of all time.
08 – Let it Snow! – Vaughn Monroe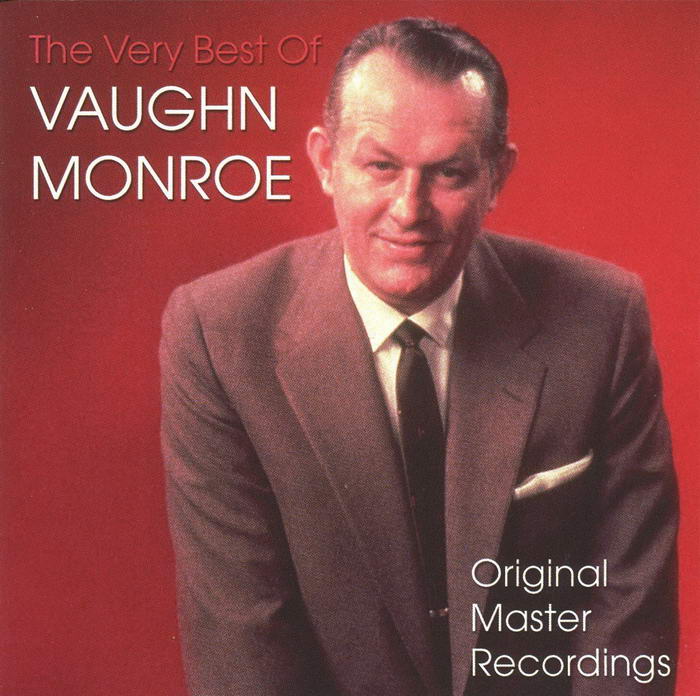 This song is sometimes known by its somewhat lengthier name: Let it Snow! Let it Snow! Let it Snow! It was originally recorded by Vaughn Monroe in 1946, but since then it seems like there have been more re-recordings of it than there have been Christmases! Despite its wintry, snowy theme, it doesn't actually mention Christmas at all. However, it is the perfect song to make you feel both festive and cosy, which is probably why it has become so popular.
07 – Have Yourself a Merry Little Christmas – Judy Garland
The very first version of this song was performed by Judy Garland in the film Meet Me in St. Louis, but Frank Sinatra later recorded his own version which went on to be just as popular. As it was released in 1944, it was right at the end of a period of great conflict for the world – World War Two. As a result, Judy Garland's performance of this song became particularly poignant for many; there are even stories of her voice bringing soldiers to tears.
06 – Santa Baby – Eartha Kitt
You might be familiar with last year's release of this song by Ariana Grande, but the first – and best – version was recorded in 1953 by Eartha Kitt. Its breathy vocals and cheeky lyrics make it quite a fun tune that even verges on being sexy – which sparks everyone's imagination! We all know that Santa makes lists of those who have been naughty and nice, but, but this song gives hope to those who haven't quite made it onto the nice list!
05 – Santa Claus is Coming to Town – Jackson 5
More versions of this song have been recorded than seems possible, but one of the best covers was by the Jackson 5. It's upbeat, it's fun, it's full of Christmas references, and it's oh, so catchy. This is one of those tunes that you just have to listen to every year, and sooner or later you'll find yourself singing along every time!
04 – White Christmas – Bing Crosby
There's something very magical about waking up on Christmas morning to the peaceful nature of blanket snow and the beauty of falling snowflakes. For some parts of the world this is pretty much guaranteed, but for others it remains a dream. That's exactly what Bing Crosby describes in this incredibly famous song – as he croons, 'I'm dreaming of a white Christmas'! This is the best selling song of all time according to the Guinness World Records, which just goes to show its massive popularity all around the world.
03 – All I Want for Christmas is You – Mariah Carey
Mariah Carey is the famous name behind All I Want for Christmas is You, which she released back in 1994. This song is all about how spending Christmas with your spouse, partner or lover is more important – and more desirable – than all the materialistic things like food and presents. It's a great message to send out at this time of year, but it's performed in a very lively, upbeat, fun way. Oh, and it's just perfect for karaoke at the office Christmas party. A catchy, Christmassy love song – what more could you want?
02 – I Wish it Could be Christmas Everyday – Wizzard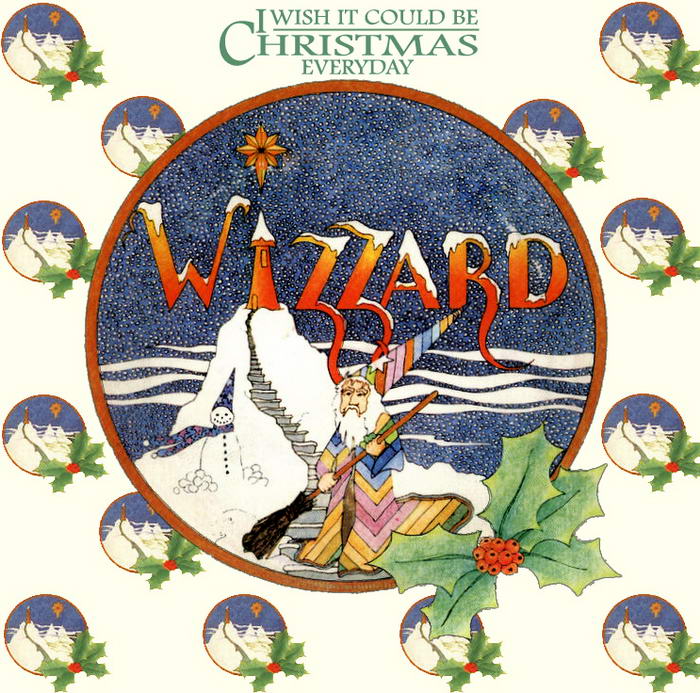 One of the most famous Christmas songs of all time is British band Wizzard's tune I Wish it Could be Christmas Everyday. This song is incredibly catchy, and seems to be played everywhere during the Holiday season, but it still sounds just as fun and festive at the end of the season as the first time you hear it! That said, although the idea of having Christmas every day sounds nice on paper, you have to admit that it would be a rather stressful existence!
01 – Do They Know it's Christmas? – Band Aid
Bob Geldof's Band Aid charity single entitled Do They Know it's Christmas? was the best selling song in UK chart history for fifteen years after its release in 1984, breaking record after record. The original version was released to raise money for famine victims in Ethiopia, and featured huge stars such as Bono, Boy George, Paul McCartney, David Bowie, and many more. Twenty years later the song was re-released featuring a new selection of artists, and earlier in 2014 a slightly altered version was released to raise funds for Ebola victims. Aside from being one of the biggest, best and most famous Christmas songs ever released, the worldwide change that has resulted from the sales is just incredible. After all, that's what Christmas should be about!