The announcement that Zayn Malik – one fifth of the world's biggest boyband – has left one One Direction sent shockwaves through the music industry. Directioners (as the fans are called) across the world have been left heartbroken, but this isn't the first time a split has caused devastation amongst teenage fans. Let's take a look back at ten of the most shocking band breakups in history that left fans distraught.
10 – The Eagles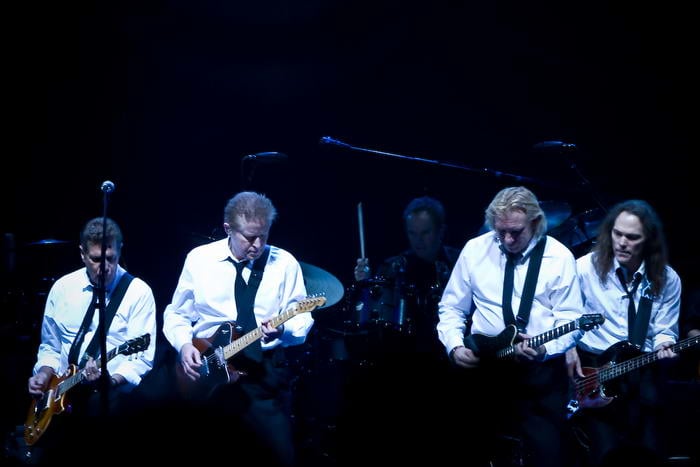 By Steve Alexander (originally posted to Flickr as Eagles) [CC BY-SA 2.0], via Wikimedia Commons
The Eagles enjoyed enormous success, becoming one of America's biggest bands during the 1970s. However, with great success also comes a huge amount of pressure, which tensions between the members. Don Felder left the band in 1980, and it took another 14 years before the band played together again.
09 – The Police
Lionel Urman [CC BY-SA 3.0], via Wikimedia Commons
The Police formed during the 1980s, but when frontman Sting wanted to pursue a solo career, they split and went there separate ways. Luckily, that wasn't the last we heard of The Police. 30 years later they reunited for a massive tour which took them all around the world.
08 – The Go-Gos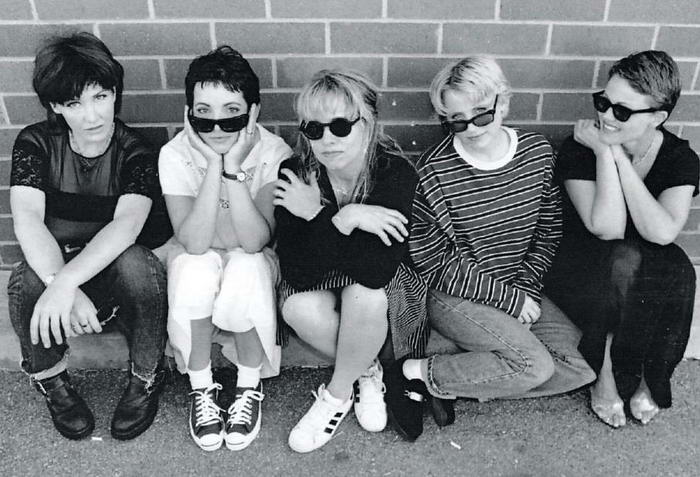 'via Go Go's Facebook
Girlband The Go-Gos became famous during the 1980s for writing their own songs as well as playing their own instruments. When they split in 1985, it wasn't quite the last time we'd hear from them; lead singer Belinda Carlisle went on to have even greater success as a solo artist with songs such as Heaven is a Place on Earth.
07 – Destiny's Child
Despite being a hugely popular girlband, Destiny's Child went through a series of mini-splits, where individual members left and were replaced. When they eventually split for good in 2000, Beyoncé, Kelly Rowland and Michelle Williams were the final members. All three went on to have solo music careers, with Beyoncé becoming one of the most popular, influential, respected women in both music and fashion.
06 – *NSYNC
*NSYNC was one of the biggest boybands of the nineties and the early noughties, but fans were left baffled when Justin Timberlake released a solo album in 2002. It wasn't until two years later that he officially left the band; they reunited for one performance in 2013, but so far there are no other signs of a reunion just yet!
05 – Backstreet Boys
The Backstreet Boys were together for an impressive 13 years before Kevin Richardson left to pursue other interests in 2006, which is probably why fans were left so shocked. Over the next few years the remaining four members stuck together, releasing another two albums, until Richardson rejoined them permanently in 2012. Since then they have continued to enjoy worldwide success.
04 – Blondie
By Private Stock Records (eBay itemphoto front photo backphoto front) [Public domain], via Wikimedia Commons
Blondie was one of the most influential new wave bands of the 1970s and '80s, until they took a hiatus – which eventually turned into a split in 1982. From then on lead singer Debbie Harry had an incredible solo music career, until the band reformed in 1997. Luckily for fans, they still record music together to this day.
03 – Spice Girls
By Kura.kun (travail personnel (prise pdt mon concert)) [GFDL or CC BY-SA 3.0], via Wikimedia Commons
The Spice Girls brought us 'girl power' and some of the catchiest tunes of the 1990s, but when Geri Halliwell (otherwise known as 'Ginger Spice') decided to leave the band in 1996, it was clear that the relationships between the members were rocky. The group continued for another two years, before announcing their split. Much to the fans' delight, they have had several reunions since then, including an international tour in 2007 and a performance at the 2012 London Olympic Games Closing Ceremony.
02 – Take That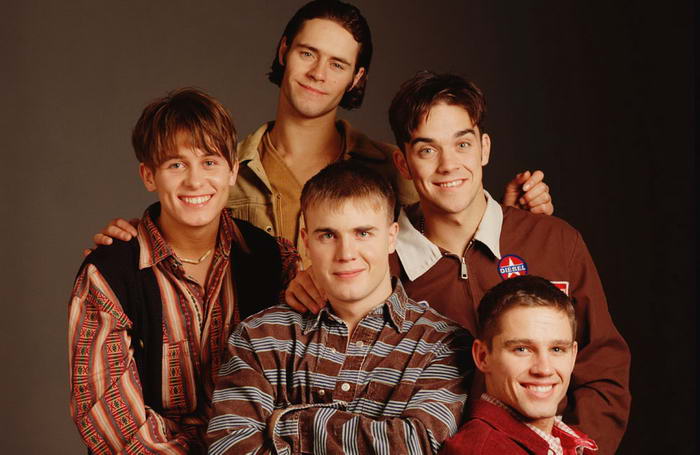 'via mirror.co.uk
Take That are Amazon's biggest selling musicians of all time, which is why fans were devastated when Robbie Williams left in 1995 due to a drug addiction. The fourpiece officially announced their split the next year. Almost ten years later the same four members held a reunion, which rocketed them to stardom once again. Robbe Williams rejoined them in 2010, but in 2014 both Williams and Jason Orange announced their departures from the band. Take That is still contuing as a trio, but let's hope that it's not a sign of another impending split!
01 – The Beatles
By United Press International, photographer unknown [Public domain], via Wikimedia Commons
The Beatles were probably the biggest band of the 1960s, which is why it's surprising that their split is still shrouded in mystery. All four members began working on their own solo projects, but it was only in 1970 during an interview that Paul McCartney revealed that the band had broken up. Their legacy still lives on today, but unfortunately there's no longer any hope of a reunion – Paul McCartney and Ringo Starr are the only surviving members.